Printer-friendly version
I couldn't stop with just yesterday's Father's Day gift wrapping tutorial.  While I was writing that post, I came up with the idea of complimenting the denim wrapping paper with ribbon that looks like measuring tape.   But my idea kept growing, and I thought it would be fun to make a special bow to top the present, one made out of common, inexpensive hardware from the hardware store.  You know, screws, nails, washers.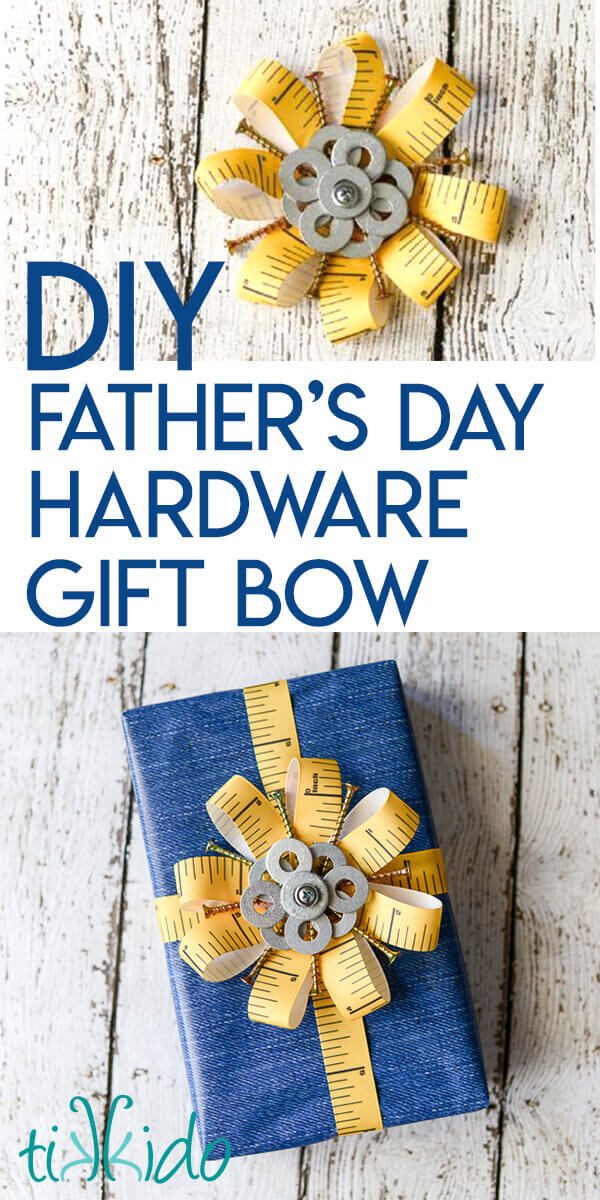 We have a plentiful selection in our garage, so I didn't even have to go shopping for the rest of my items to create my Father's Day Gift Topper.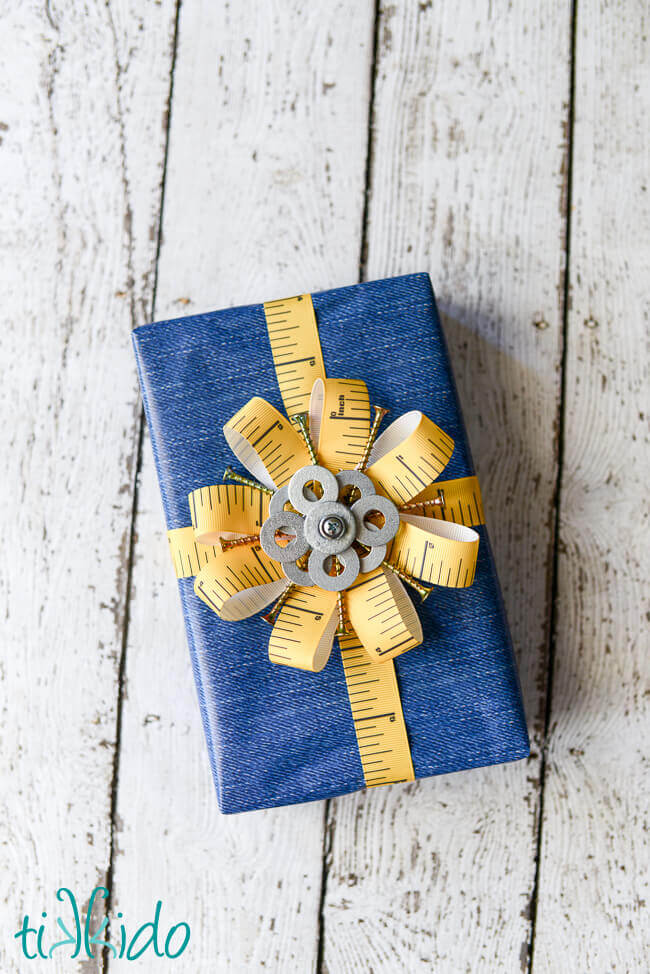 Materials for Hardware Store Father's Day Gift Topper Bow:
small circle of cardstock
low temperature glue gun
8 longish screws or nails
one short (1/2" or so) screw
9 washers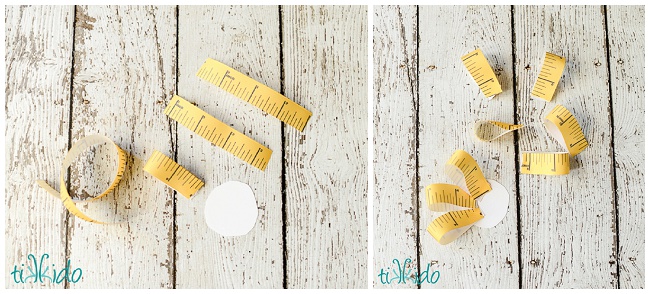 Cut a small circle out of cardstock for the base of the bow (about 2" in diameter, but precise size is not critical in the least).  Cut eight 4" long strips of ribbon, and glue ends together to create the loops of the bow.  Glue the bow loops to the cardstock circle base.
If you can't find actual ribbon that looks like a tape measure, you could use a flexible vinyl measuring tape (available at any craft store or fabric store).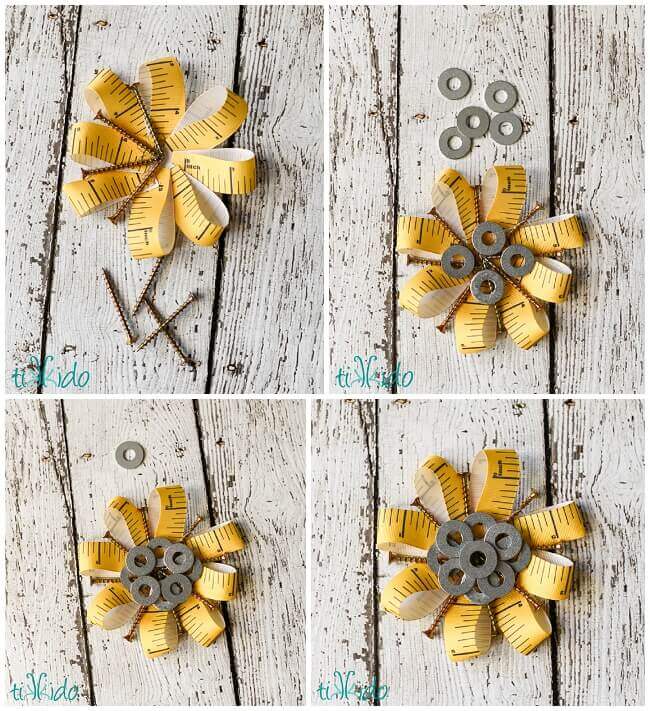 Use the hot glue gun to attach the longer screws, one between each set of ribbon loops.
Glue four washers to the center of the bow, spaced slightly apart.
Glue four more washers on top of the first layer of washers.  Each new washer should bridge the gap between two of the lower washers.
Add the last washer to the very center of the hardware bow, and glue the short screw in the very center hole.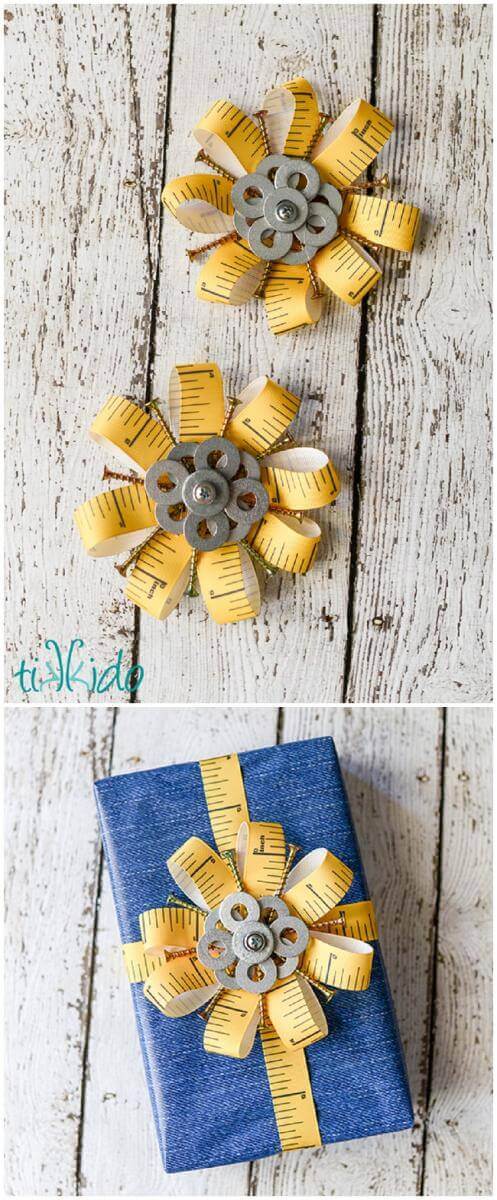 I love how it turned out SO MUCH!  The only downside?  Now my six year old seems to think that screws and nails are an acceptable material for her craft projects, too.  I love her creativity; I just wish it were a little less...pointy.