Printer-friendly version
Gingerbread Village Candle Holder Mantle Decorations Instructions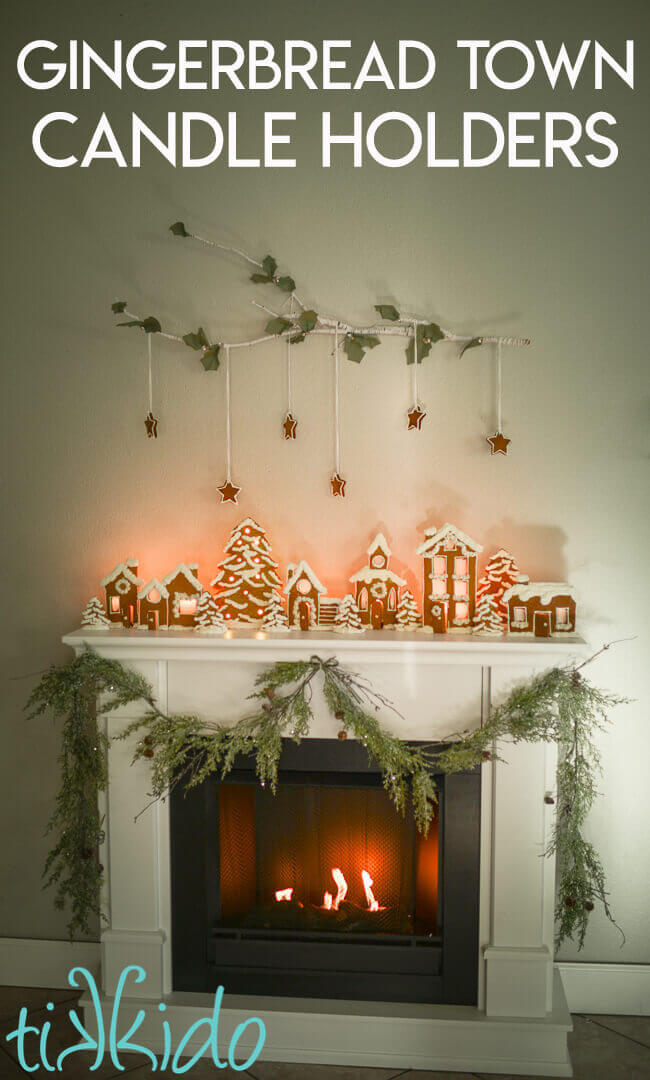 Ready to make your own gingerbread candle holders?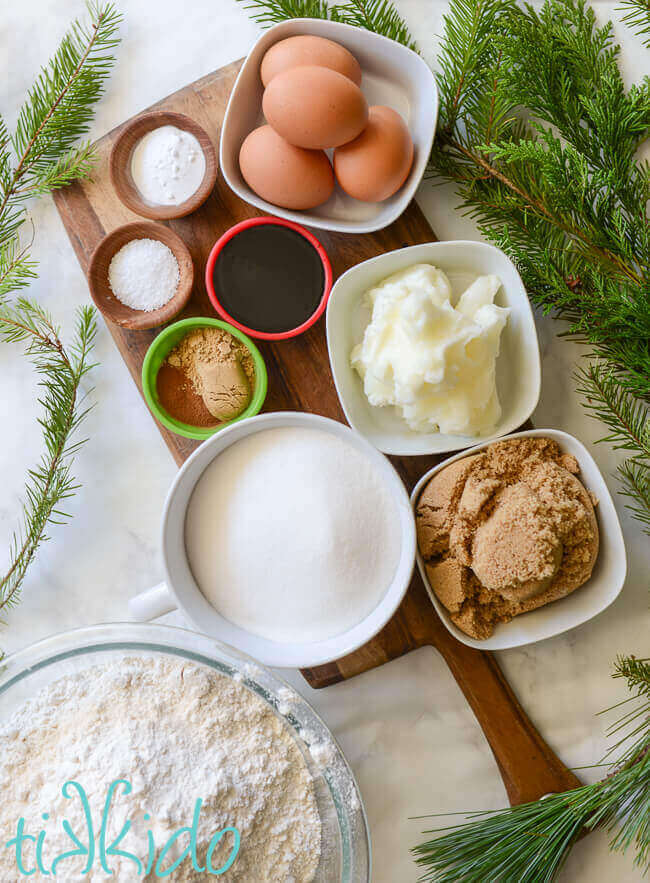 First you'll need to make up a batch of my favorite gingerbread house dough.  I made the entire collection of mantle decorations with one batch of gingerbread dough.  But I used every last scrap.  If you roll your dough a little thicker than I did, or if you make more trees or decided to make one more house, you'll need more than one batch of dough.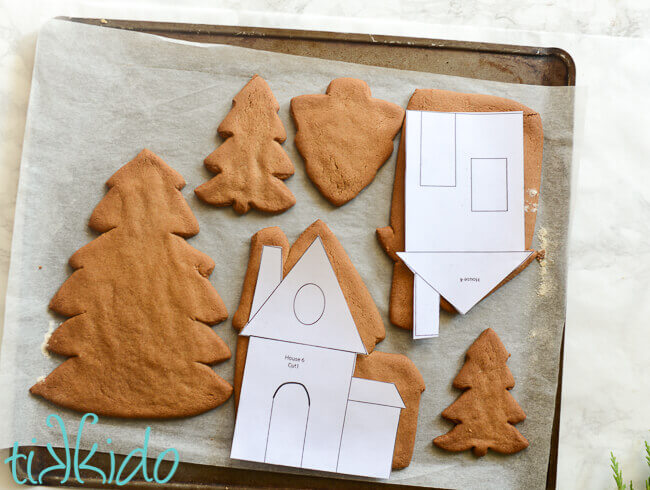 Print out the templates (download them on the next page) and cut out the shapes.  Follow the basic tips, tricks, and guidelines I explain in my gingerbread house recipe post. Bake up all the pieces and let cool and dry for several hours at least, and preferrably overnight.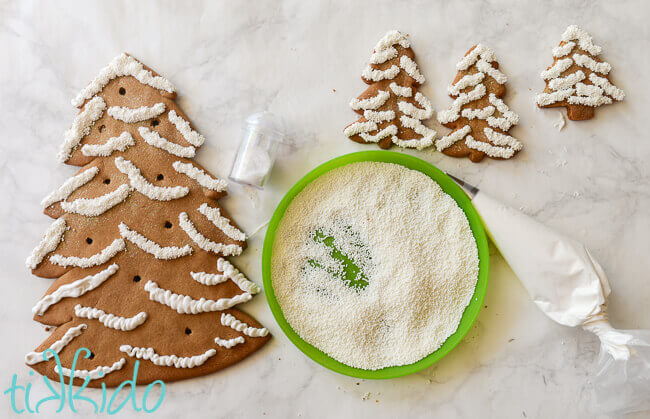 Decorate the gingerbread pieces before assembling.  You don't have to, but it's much easier than trying to decorate vertical pieces. (I'll have a separate tutorial on how to make the LED lit gingerbread Christmas trees tomorrow.)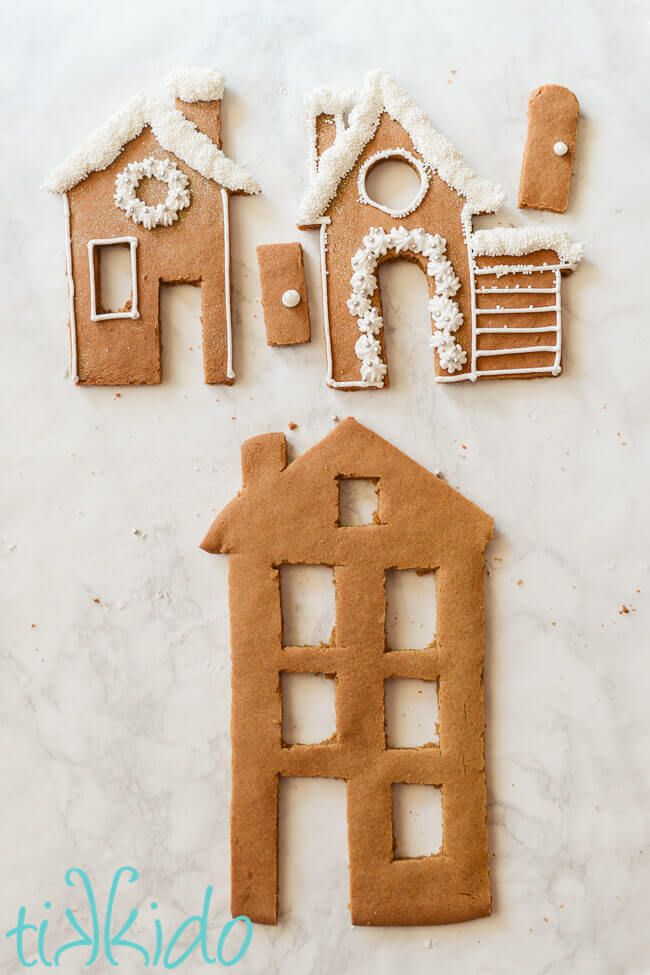 Once the decorated house fronts have been decorated and dried, it's time to assemble.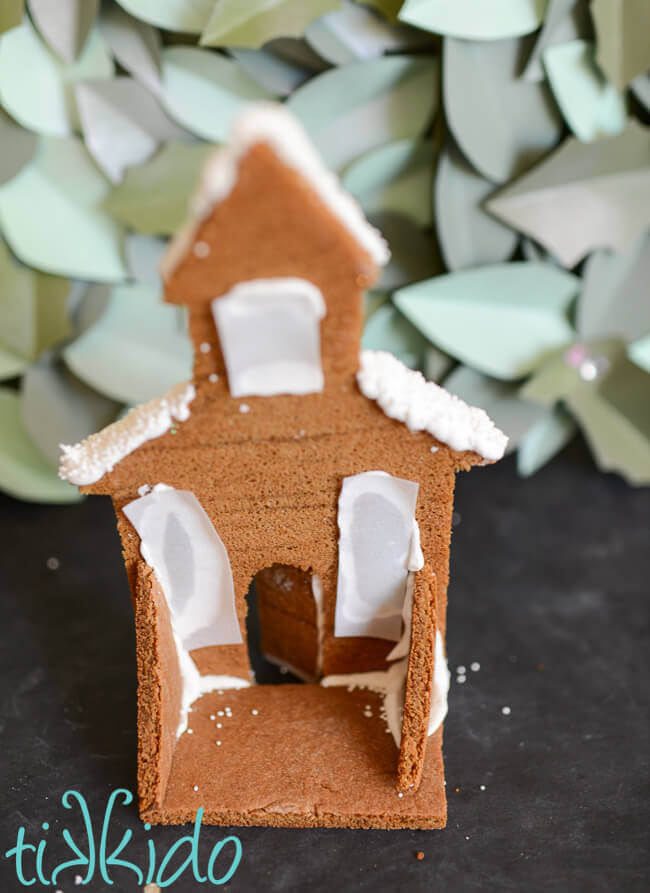 Use the rectangular base pieces and triangular brace pieces to make the gingerbread house fronts stand up.  It occurred to me as I was assembling the houses that you really only need the triangular brace pieces, and don't really need to make a base if you don't want to.
Cut pieces of edible wafer paper to cover the empty windows and glue in place with more royal icing. I just used the plain white wafer paper for my display, but if you'd like to color your wafer paper, here's my post on three different techniques for coloring wafer paper, and their benefits and drawbacks.
Ready for even MORE pictures (lots of detail pics!), and the FREE printable templates for all of these gingerbread house candle holders?  Head to page three.