Printer-friendly version
This shop has been compensated by Collective Bias, Inc. and its advertiser. All opinions are mine alone. #SamsungTargetTech #CollectiveBias
It's gingerbread season once again!  I'm gearing up to make my usual 100+ gingerbread houses this year, but I also had an idea for a fun, special gingerbread project for myself and for fun.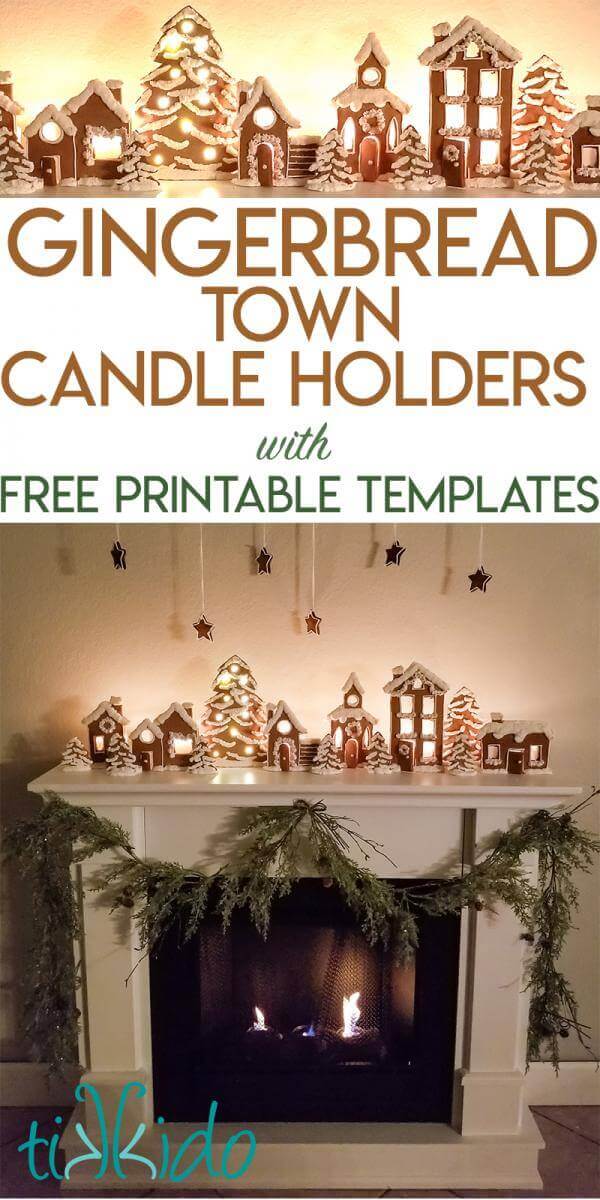 This year's fun gingerbread project was something I've been dreaming up for a while:  a gingerbread village mantle.  But instead of regular gingerbread houses, I made gingerbread candle holders.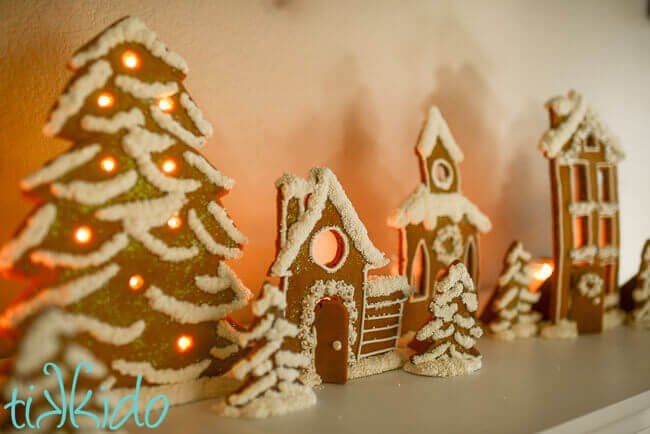 The soft glow coming through the windows of the gingerbread houses is absolutely magical, and the warmth from the candles enhances the sweet, spicy, magical Christmas scent of the gingerbread.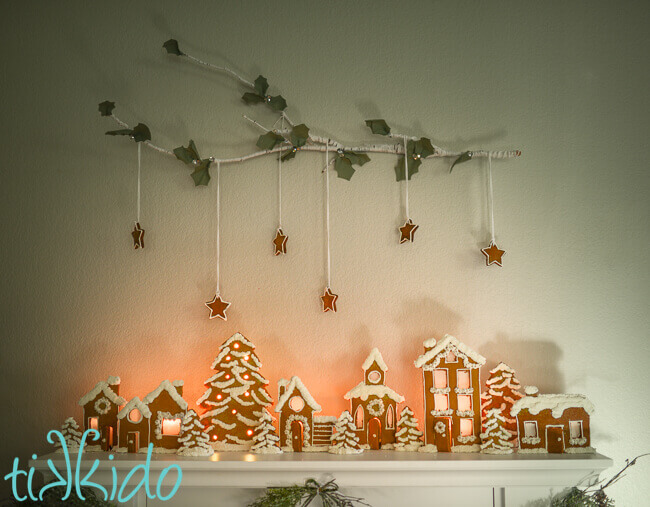 I'm so happy with this year's gingerbread project!  And in today's post, I'm sharing the tutorial and free printable templates with you so you can do it for yourself.
One new tool I used for this year's gingerbread adventure:  my brand new Samsung Galaxy S8+.  I'm in the taxi-driver phase of parenting--to swimming lessons, gymnastics, girl scouts, viola lessons, cello lessons, Irish dance, more Irish dance, MORE Irish dance.  And I end up with a lot of down time waiting for various classes to end that can easily become wasted time.  I don't have time for wasted time during the holiday season.  But I recently picked up a new Samsung Galaxy S8+ at Target, and it's been AMAZING for helping me reclaim more productive time in my day.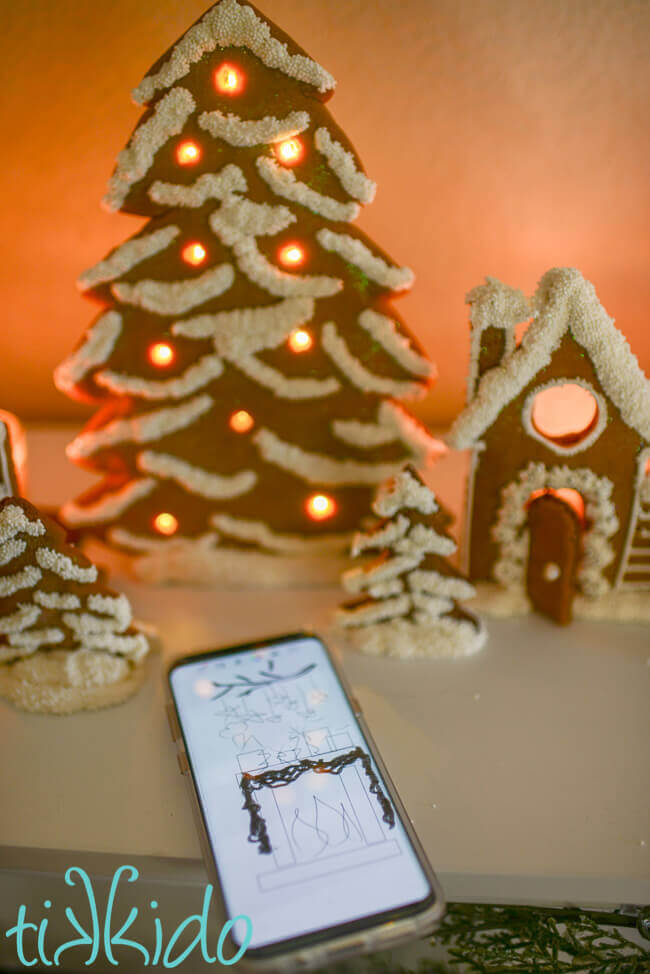 I'm a very hands-on kind of designer, and I like to play around with sketches as well as lists when I'm trying to make a plan (for a party, or a holiday, or whatever), and I am loving the pre-loaded Samsung Notes app.  Lists!  Sketches!  All in one place!  And that place is in my purse and with me wherever I go!  The phone is lightning fast, and the camera on the phone is remarkable.  I actually took the hero/pin photo at the top of this page with the phone camera.  At night.  With my shaky hands.  One try.  And even though I took the picture just to test out the camera's capabilities, I ended up liking that photo better than the ones I took with my $3000 fancy DSLR camera and lens.  I'm seriously impressed.
And for a limited time only, receive a $300 Target GiftCard™ with Purchase and Activation of the Samsung Galaxy Note8, Galaxy S8 or Galaxy S8+ in-store at Target! Valid 11/19/17-11/27/17 and 12/3/17-12/9/17 only.  Sweet!  Almost as sweet as my gingerbread houses.  ;-)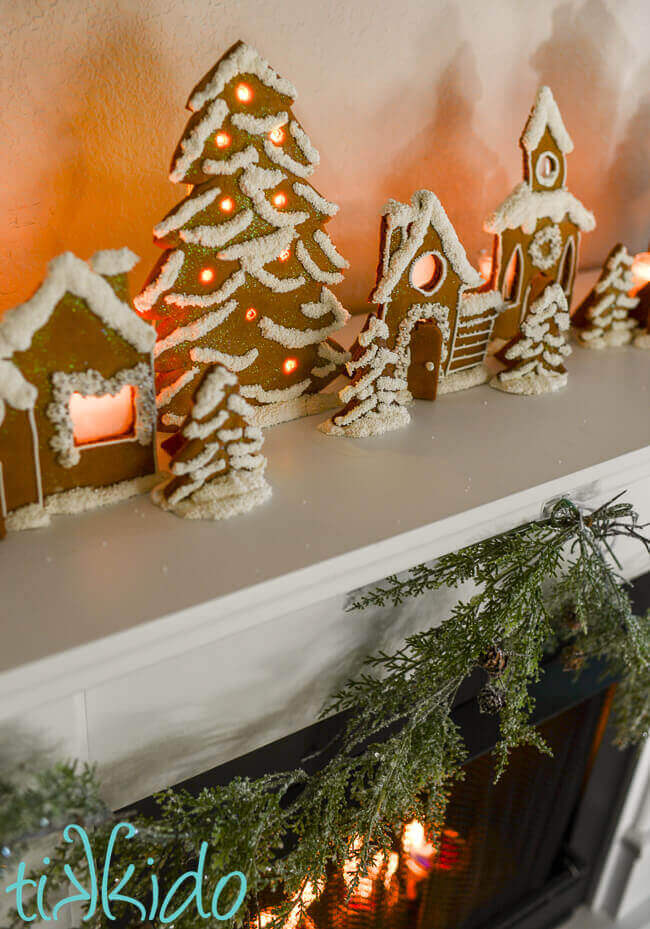 Look, I made a video for you, too!
Ready for all the details and instructions for the gingerbread candle holder mantle, including free printable templates for everything?  Head to page two.

Gingerbread Village Candle Holder Mantle Decorations Instructions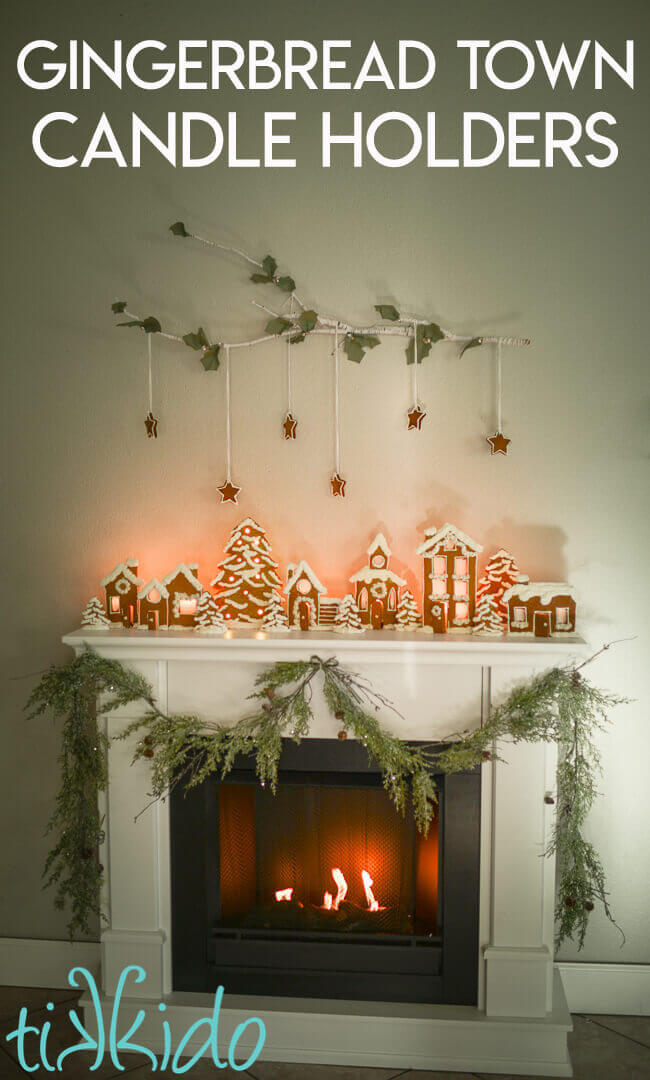 Ready to make your own gingerbread candle holders?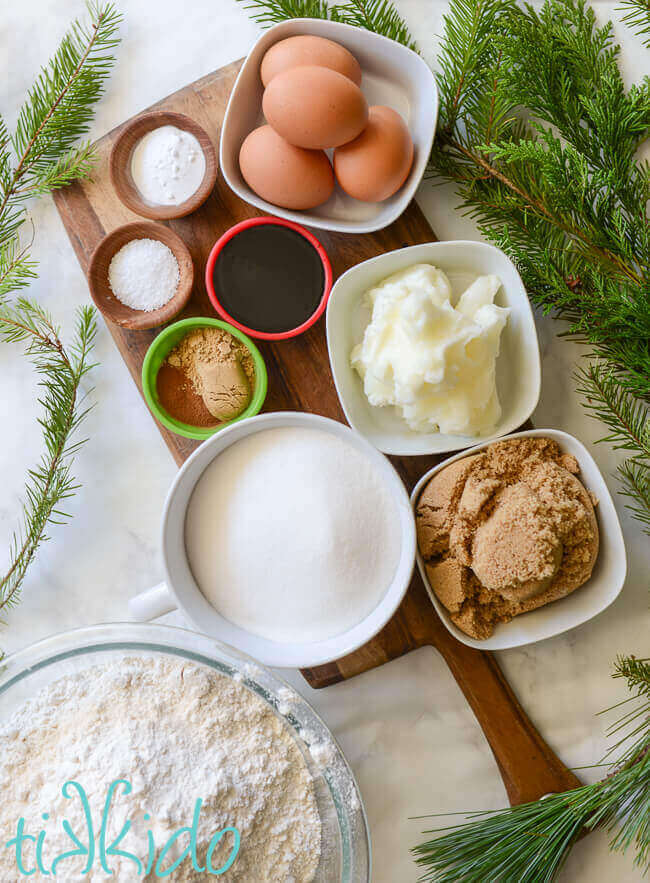 First you'll need to make up a batch of my favorite gingerbread house dough.  I made the entire collection of mantle decorations with one batch of gingerbread dough.  But I used every last scrap.  If you roll your dough a little thicker than I did, or if you make more trees or decided to make one more house, you'll need more than one batch of dough.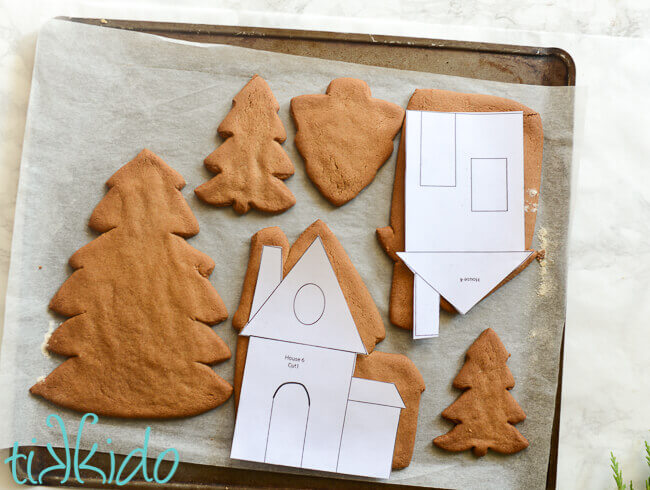 Print out the templates (download them on the next page) and cut out the shapes.  Follow the basic tips, tricks, and guidelines I explain in my gingerbread house recipe post. Bake up all the pieces and let cool and dry for several hours at least, and preferrably overnight.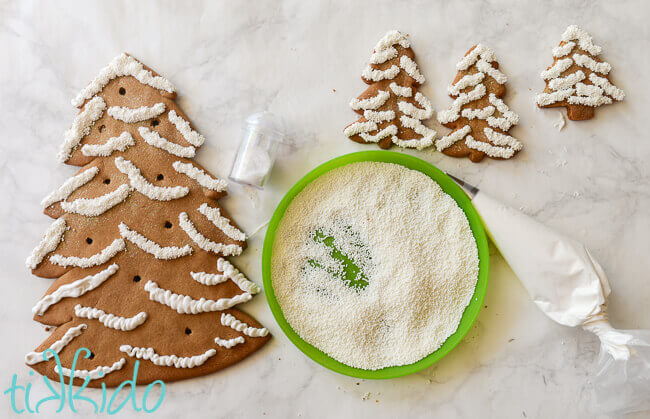 Decorate the gingerbread pieces before assembling.  You don't have to, but it's much easier than trying to decorate vertical pieces. (I'll have a separate tutorial on how to make the LED lit gingerbread Christmas trees tomorrow.)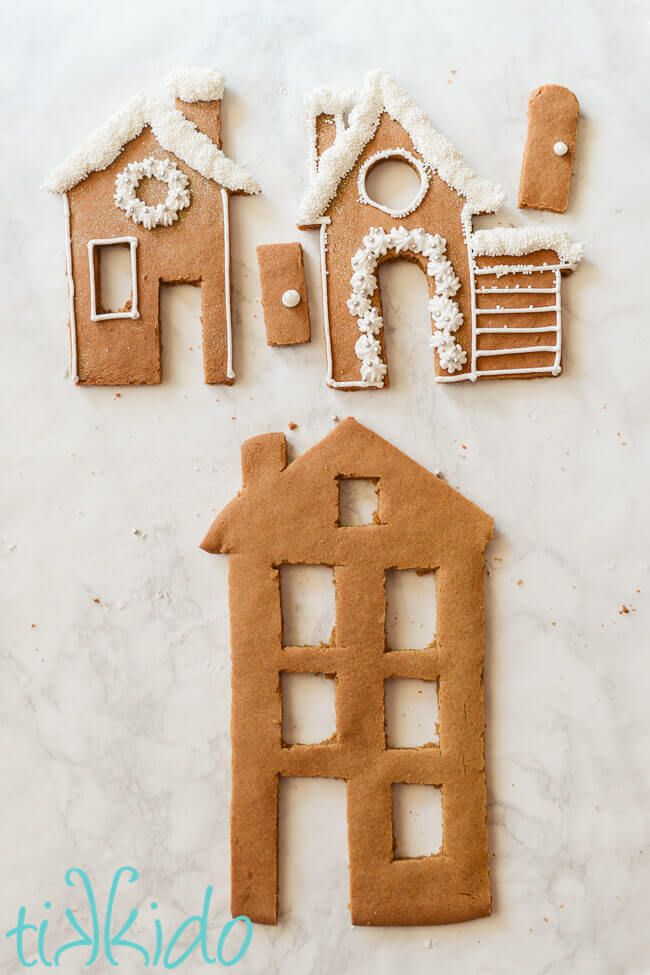 Once the decorated house fronts have been decorated and dried, it's time to assemble.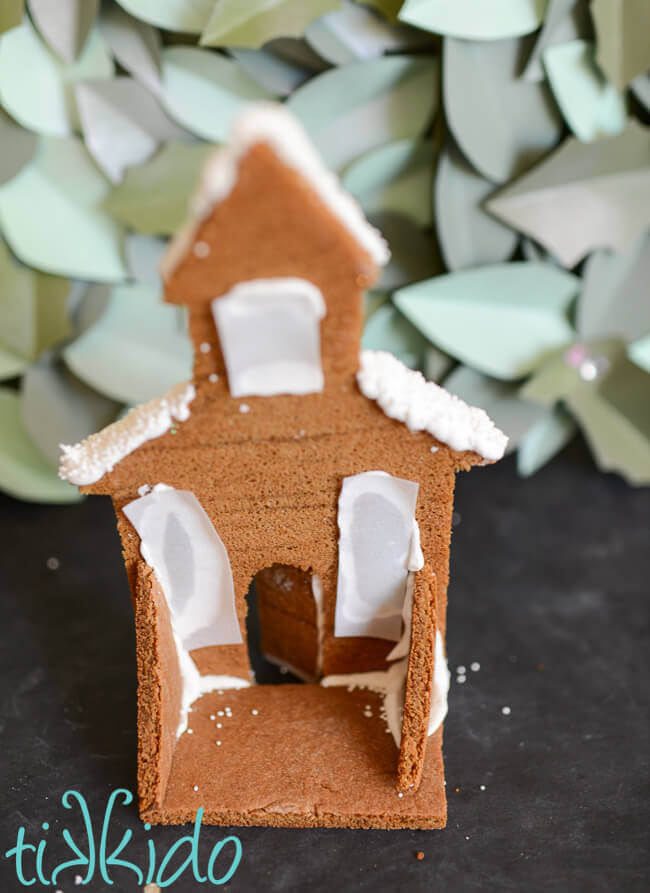 Use the rectangular base pieces and triangular brace pieces to make the gingerbread house fronts stand up.  It occurred to me as I was assembling the houses that you really only need the triangular brace pieces, and don't really need to make a base if you don't want to.
Cut pieces of edible wafer paper to cover the empty windows and glue in place with more royal icing. I just used the plain white wafer paper for my display, but if you'd like to color your wafer paper, here's my post on three different techniques for coloring wafer paper, and their benefits and drawbacks.
Ready for even MORE pictures (lots of detail pics!), and the FREE printable templates for all of these gingerbread house candle holders?  Head to page three.

Free Printable Gingerbread House Candle Holder Village Templates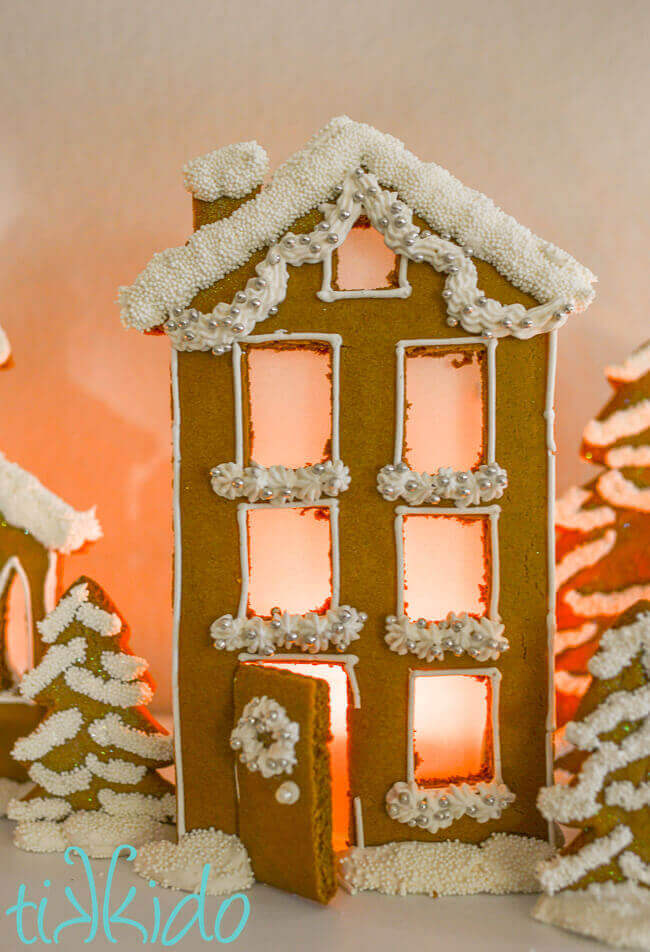 These are just pretty pictures of all of the elements in the templates.  Scroll all the way down to the bottom for the free downloadable ZIP file of all of the templates for these gingerbread houses.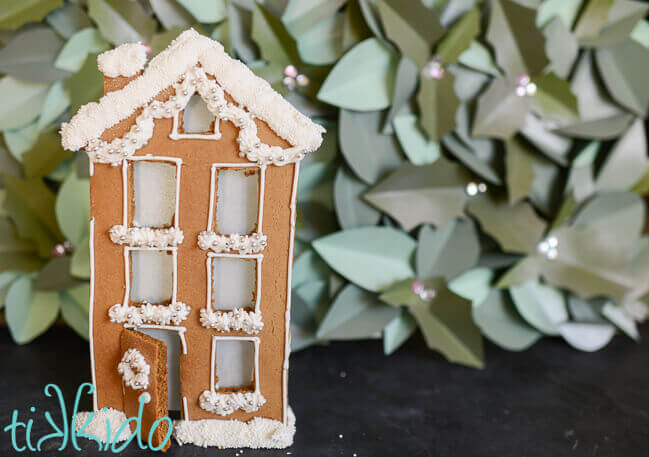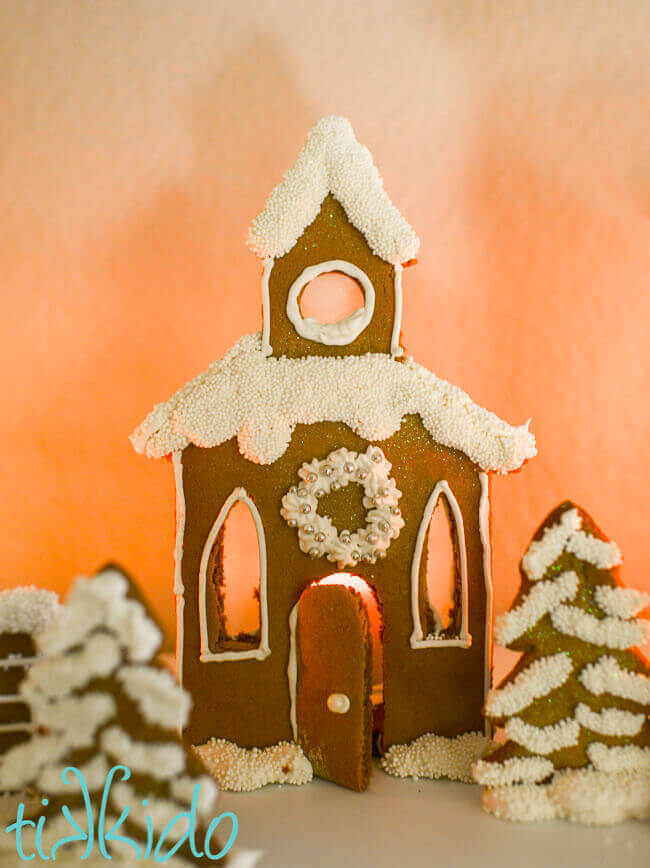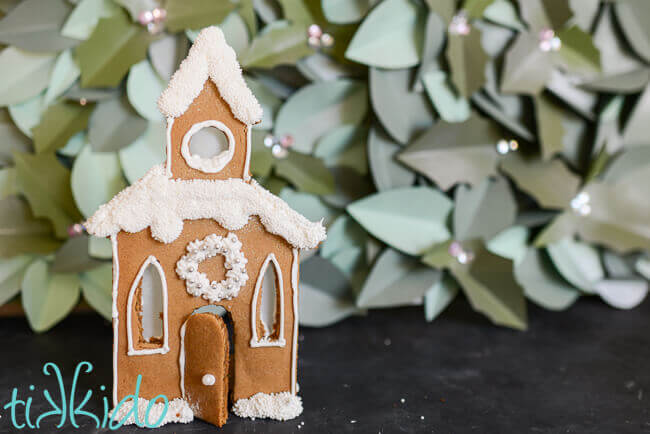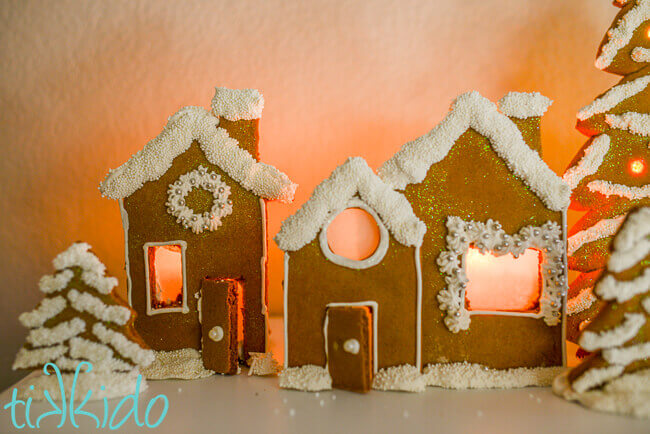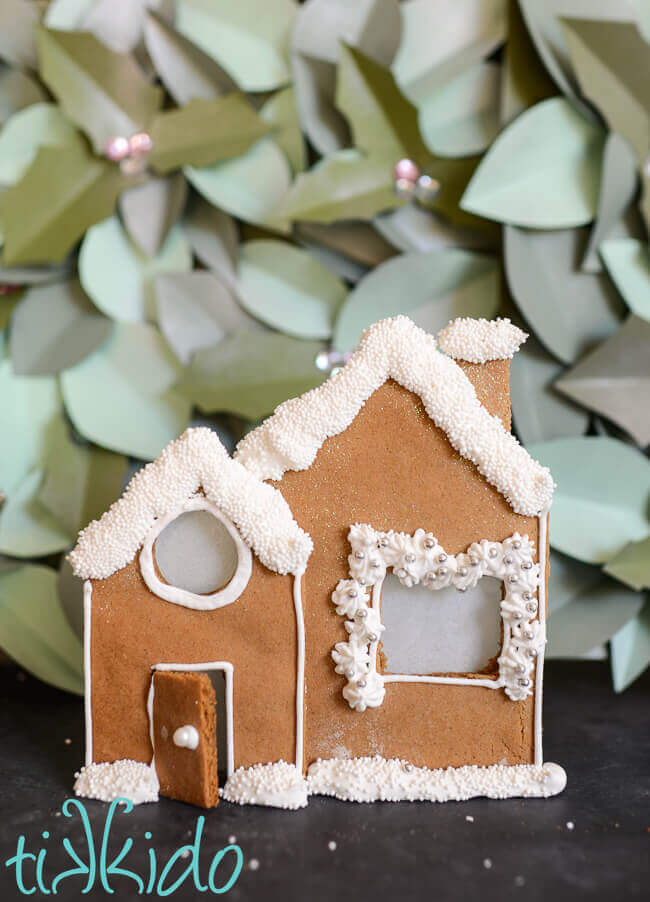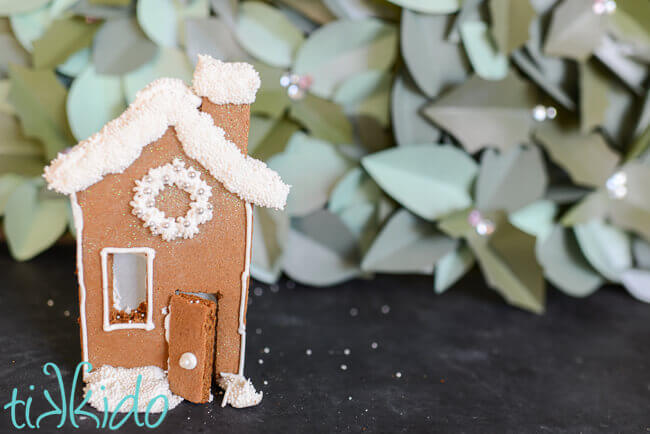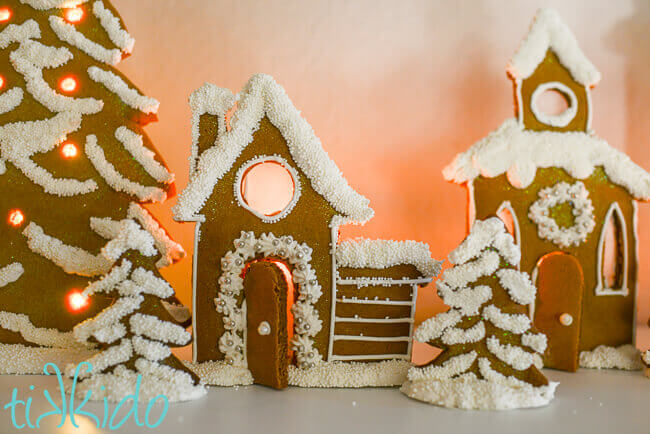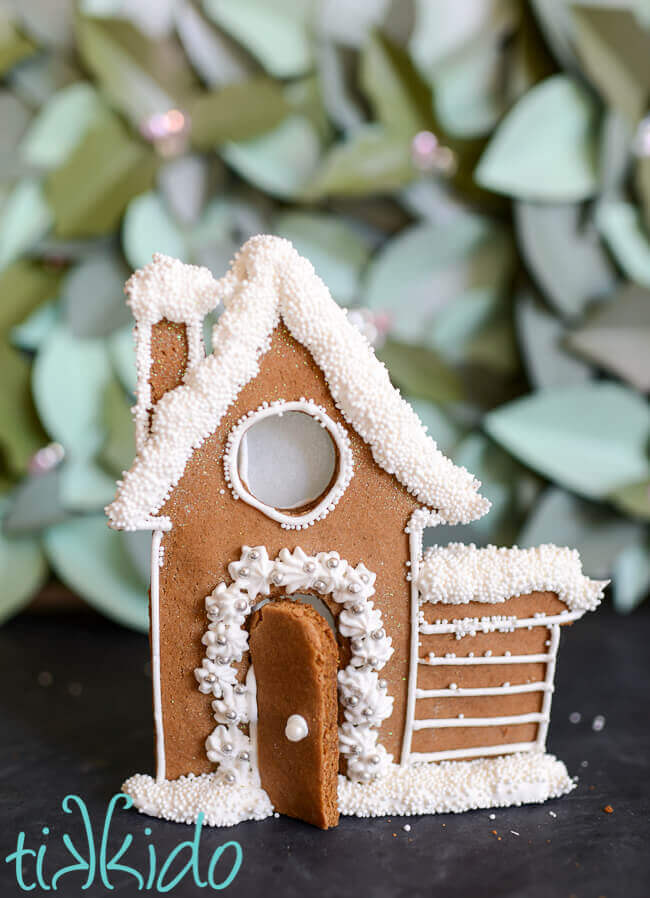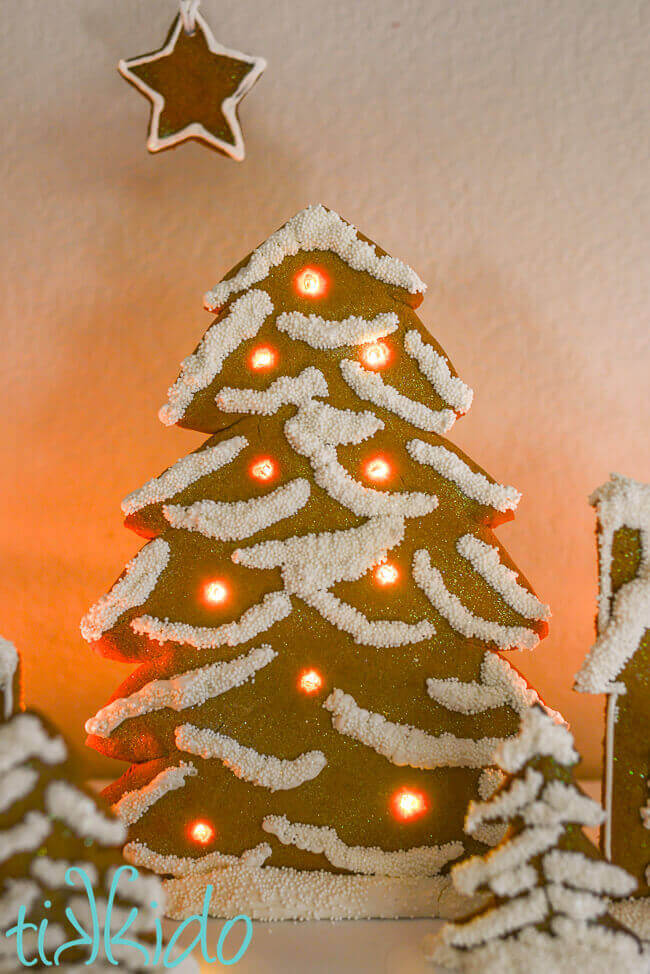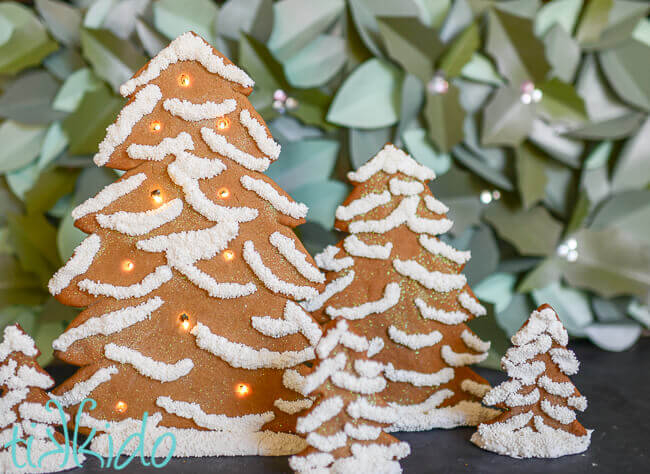 Ready to start baking?  Remember, here's the recipe for my favorite gingerbread house dough, and download the Free Printable Gingerbread House Village Candle Holder Templates in a zip file here.
Happy gingerbread season!!