Printer-friendly version
Did you have any idea that you could paint ice cream cones with food coloring?  I didn't either, until I tried, but it worked really well!  I made this rainbow ice cream cone, a galaxy ice cream cone, and other fun designs for extra special ice cream treats.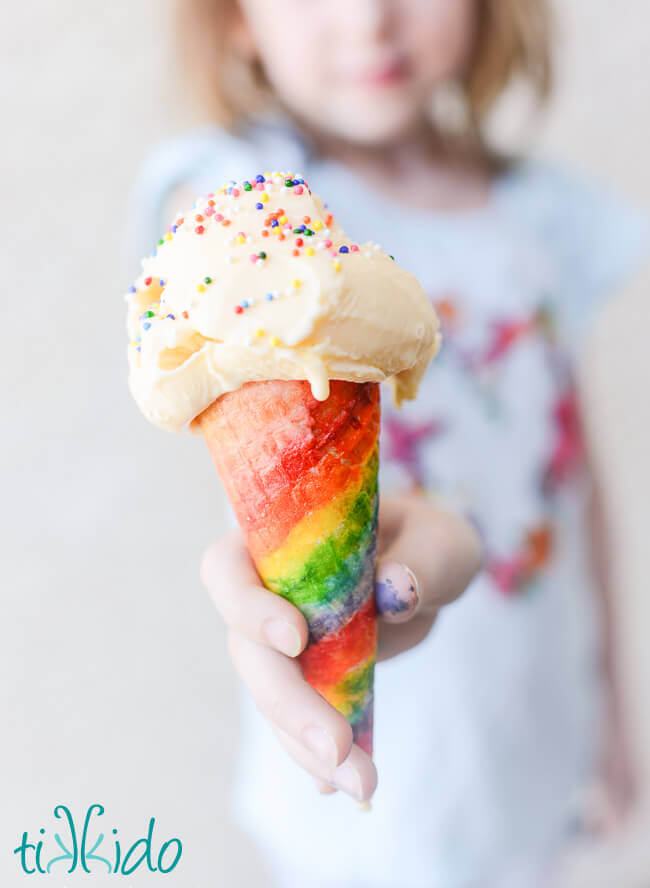 A few weeks ago, when I was making patriotic, chocolate-and-sprinkle-dipped ice cream cones, I picked up a box of gluten free ice cream cones, and discovered that they were a lighter color than regular ice cream cones.  They worked so nicely with the aerosol food coloring that I immediately wanted to try watercolor-style painting on them with food coloring. 
I'm pretty sure it's a scientific fact that things taste better when they're rainbow colored.  This painted rainbow ice cream cone was certainly delicious!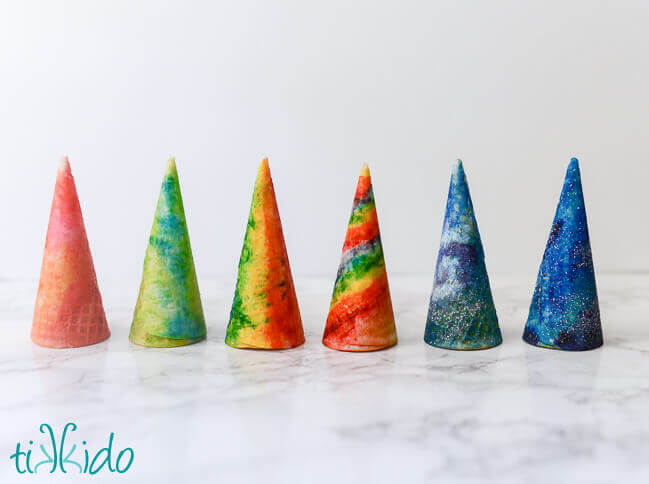 Oh my gosh, people, this was so much fun!  I had a ball doing it, and my seven year old daughter jumped in and had a blast painting with me as well.  She painted the galaxy cone on the far right of the picture above.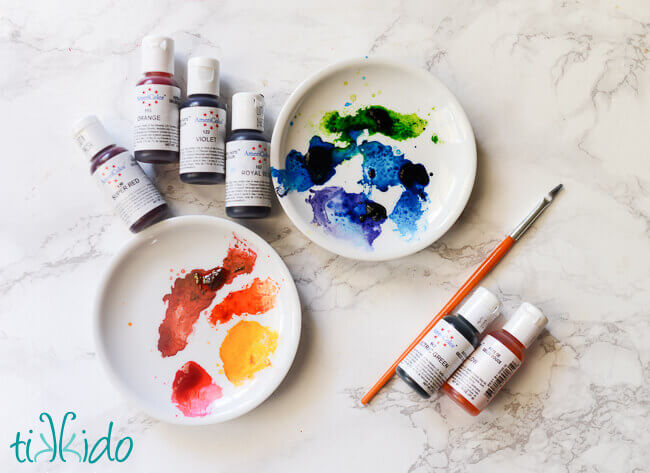 Materials for Painting Ice Cream Cones:
ice cream cones (the light color of the gluten free cones works especially well)
food-safe, clean paintbrush
Everclear or vodka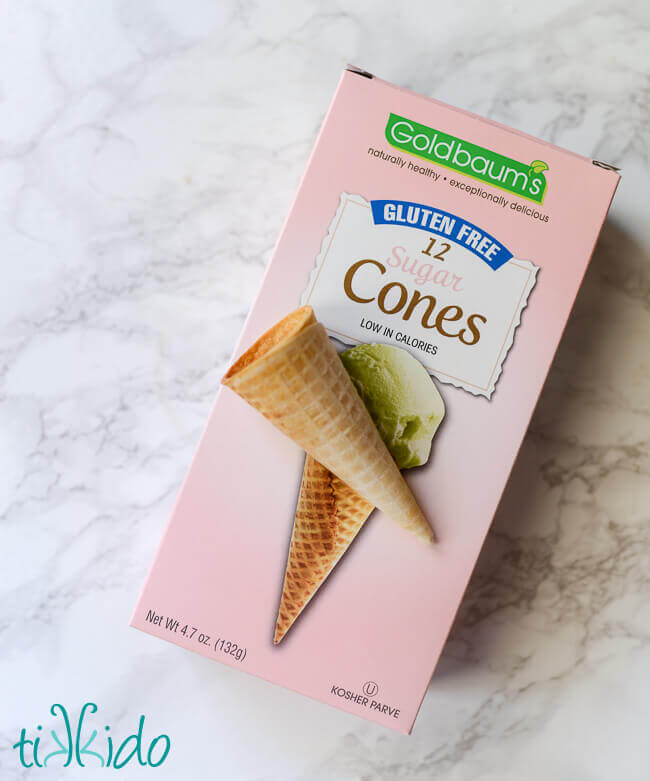 Some of the gluten free cones were lighter than others, but they all worked.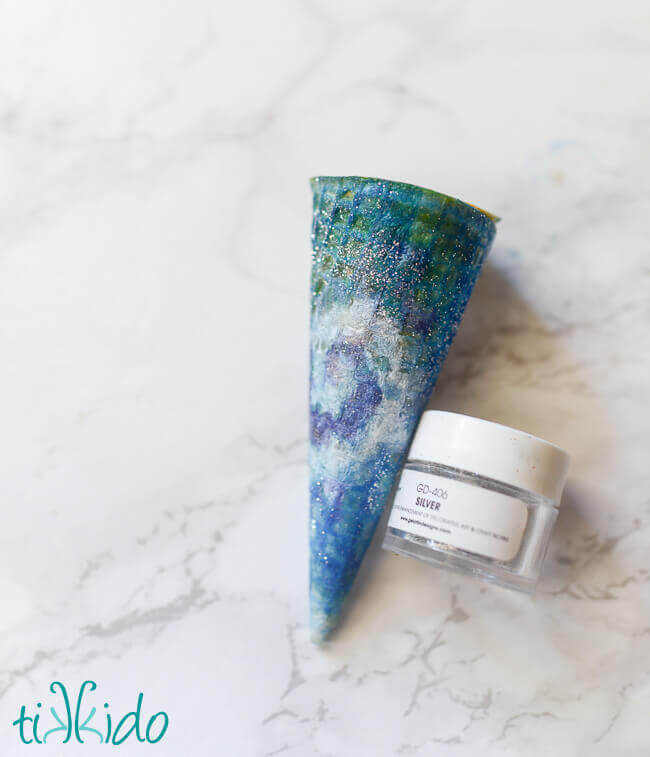 My daughter had the idea to do a galaxy painting on one of the cones, and I thought that was an absolutely brilliant idea, so I made one myself, too.  I added a sprinkling of silver disco dust while the food coloring was still wet to add a little extra starry sparkle.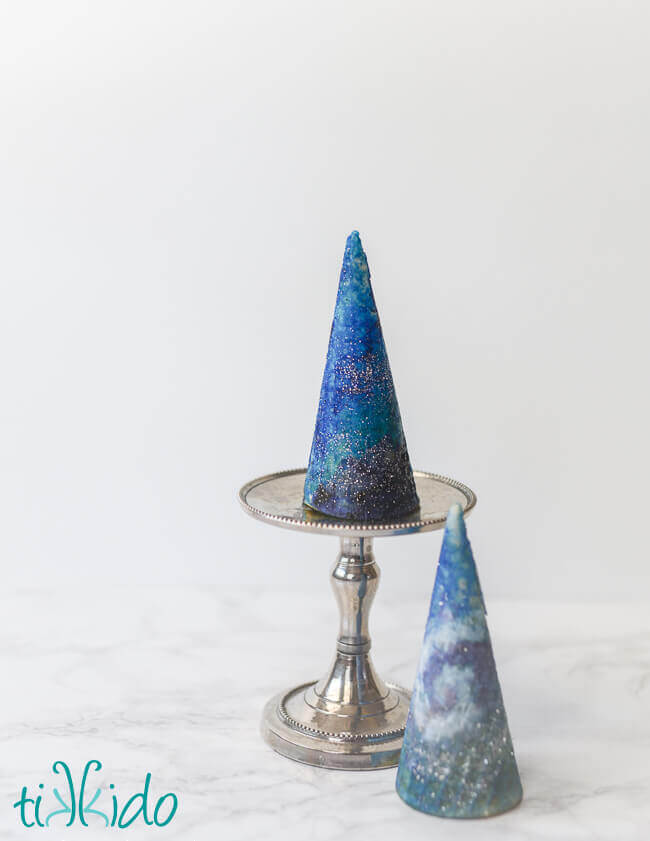 How cool are those?  Ack, I want to host a space themed party now!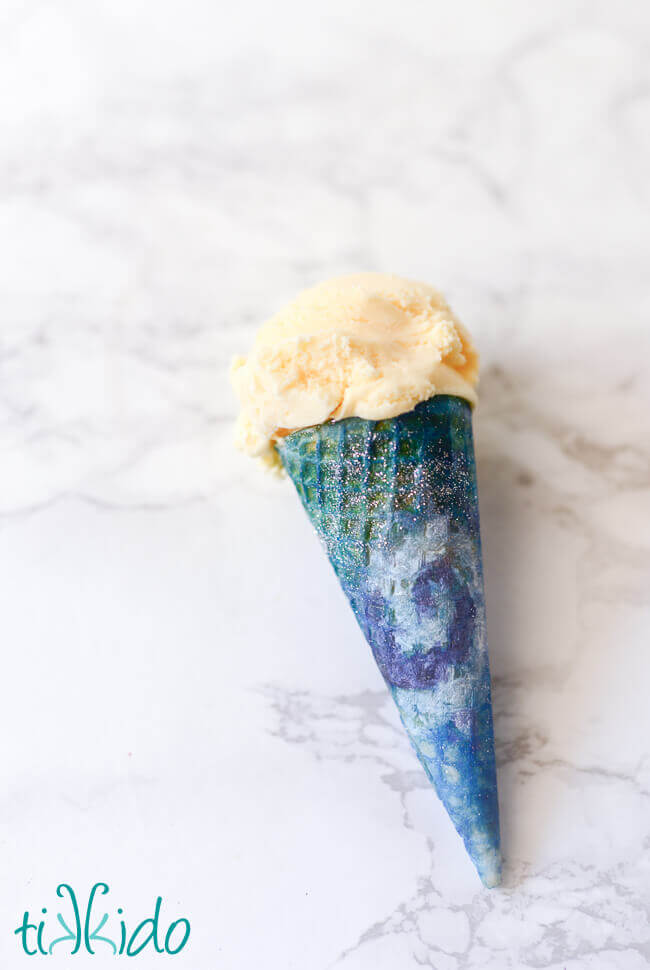 I just used plain vanilla ice cream for a quick photo, but I'll bet you could find some really fun ice cream flavors and different kinds of sprinkles to go along with whatever design you paint on the cones.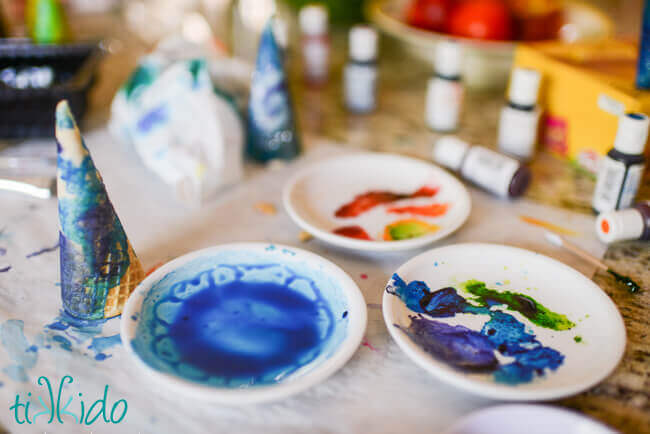 As for how to do it?  Use Everclear (preferred) or vodka to thin the food coloring, and then just go to town painting and being creative!  We made a bit of a mess, so I was glad I'd put a piece of parchment down on our work surface.  I like working with Everclear because it is so high in alcohol content that it evaporates very, very quickly.  Vodka would definitely also work, but I suspect using just water would make the cones too soggy.  Water definitely doesn't work for painting sugar cookies.  The cones might be durable enough to take it, though.  If you try painting ice cream cones using water instead of alcohol, let me know how it works.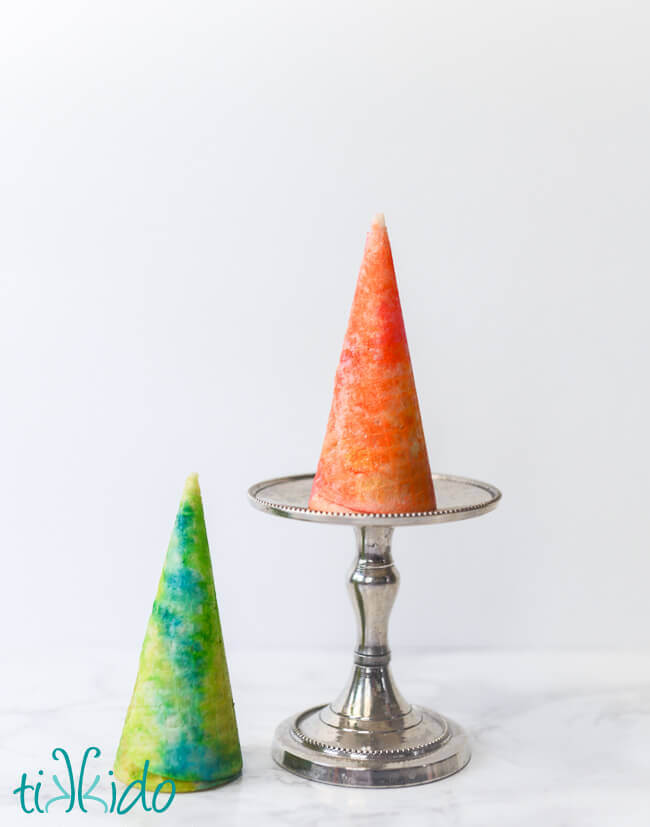 These watercolor style cones are just begging for some rainbow sherbet, aren't they?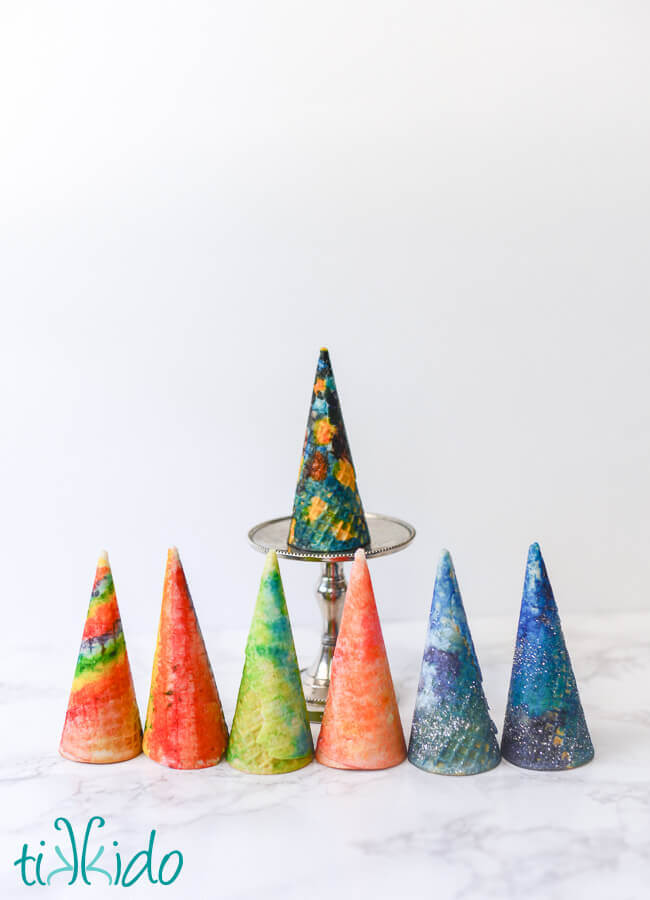 I love the cone in the back that my daughter painted; it reminds me of Van Gogh's Starry Night.  How appropriate for our edible masterpieces!