Printer-friendly version
I didn't want to use any real flowers at the Balloons party--not when "floral" arrangements of twisted balloon flowers are so easy, fun, and perfectly on theme!
Do those look intimidating?  Don't worry--the version I made for the low effort balloons party is an incredibly easy place to start learning about balloon twisting.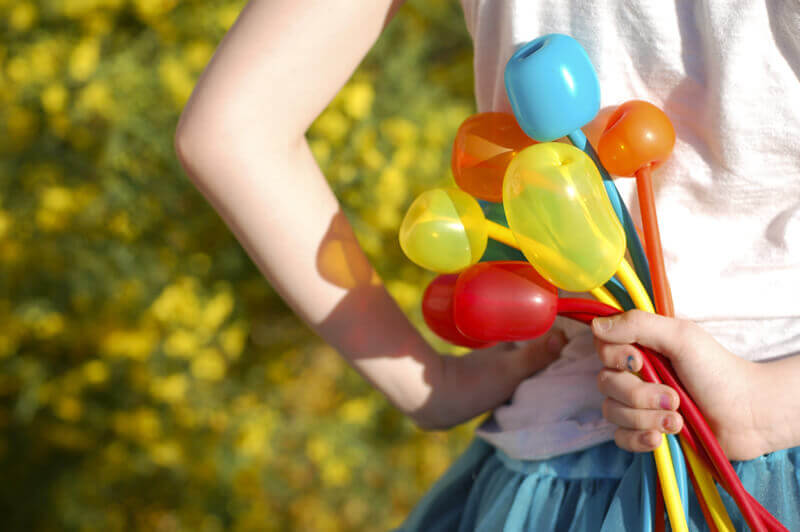 The simple balloon tulip.  It's amazingly easy, I promise.  And inexpensive.  And to your kids, pretty much magical.
And so I present my first video tutorial ever.  Yes, I stole my 8 year old's ipod and taped it to my tripod with painter's tape to do this.  My ancient dslr doesn't have video capability.  
See?  Wasn't that easier than you thought?