Printer-friendly version
One more photo shoot to finish today, then lots of photo editing, writing, and editing in the final push for the holiday issue of Festivities magazine!  And of course, I waited until about 10pm last night even to think about the costume my daughter needed for school today.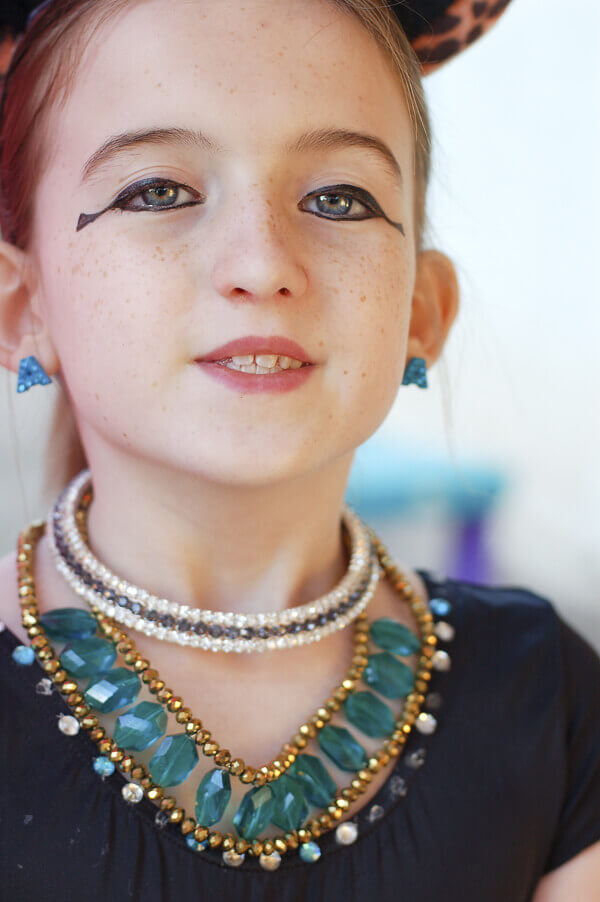 Instead of dressing up for Halloween, at my daughter's school, they have a Literature Day parade.  The kids dress up as characters from a favorite book.  This year, Ainsley chose to be Bast, the Egyptian cat goddess from The Red Pyramid.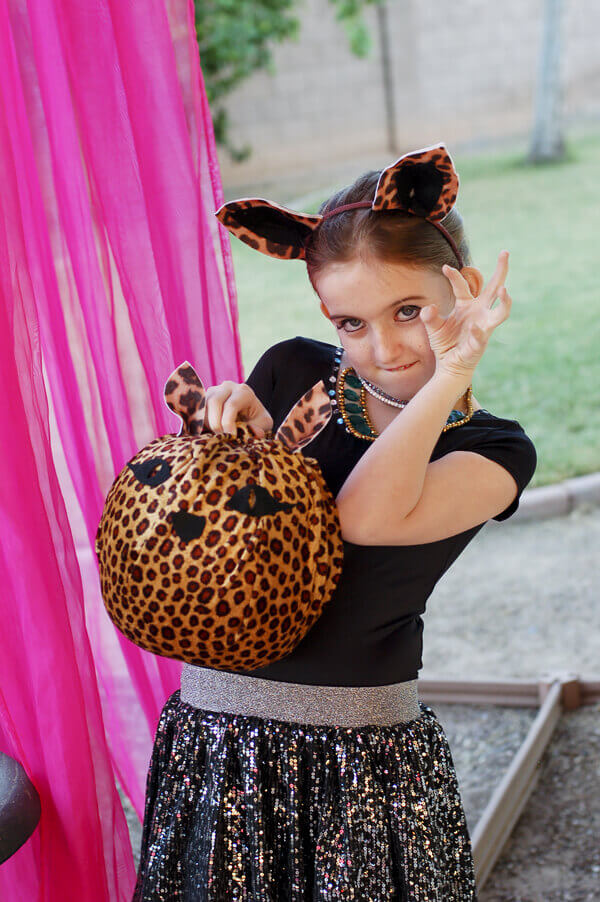 They have to decorate a pumpkin as a character from the book, too.  Ainsley's pumpkin is Muffin, the cat-form of Bast in the book.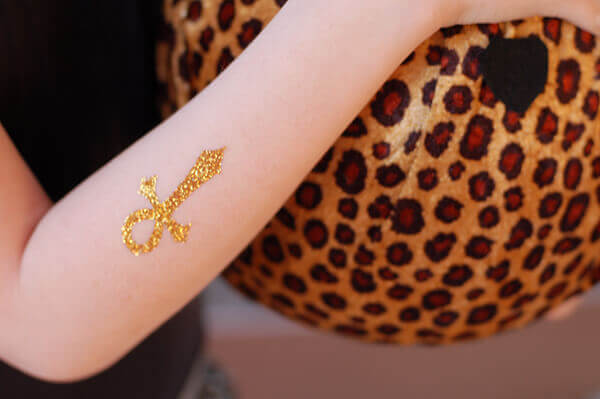 She's wearing the necklace I made for her Egyptology birthday party last year, and I even still had a couple Egyptian glitter tattoo stencils left.  A bit of felt and some hot glue, and I had quick cat ears.  Some leopard print leggings and a leotard and sparkly skirt, and she was  good to go.  Let's hear it for 10 minute costumes!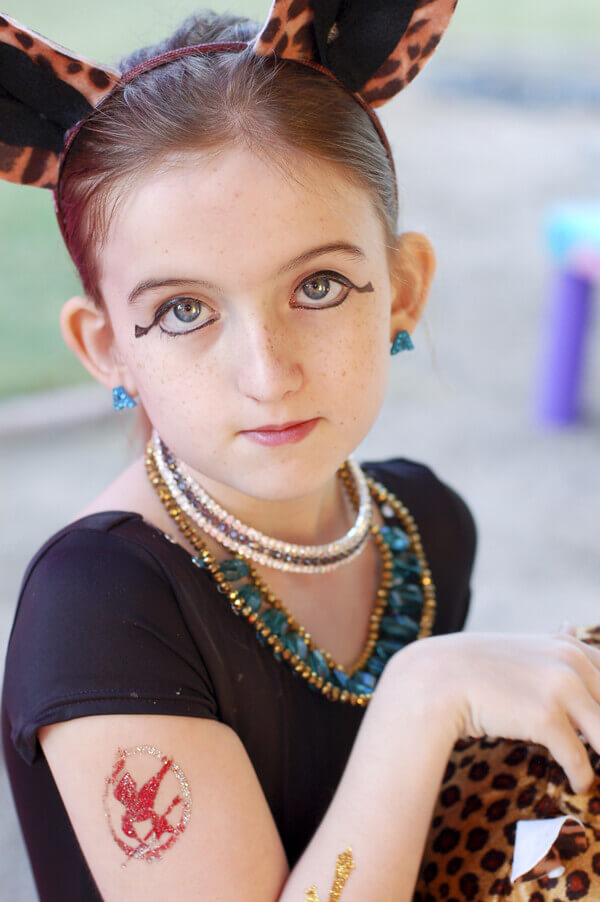 She adores the books and can't wait for the parade at school, but you know what I think she liked best?  Getting to wear makeup to school.