Printer-friendly version
We spent today at a wonderful event the Irish Dance Aid Feis in Phoenix, Arizona.  Normally, a single dance school hosts a feis (say FESH, an Irish dancing competition), and they plan all year for it.  This feis was thrown together in just a few weeks, with tremendous cooperation from many different dance schools, as a fundraiser to benefit the dance schools affected by hurricane Sandy.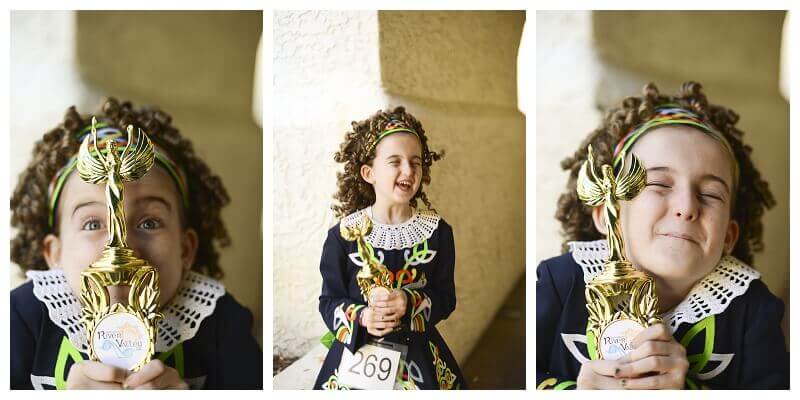 My older daughter (the actual Irish dancer) had a fabulous time, and was delighted to take home her first trophy, for her reel special.
My three year old (dancer 278 in the pictures above), is not an Irish step dancer yet, but she sure likes to think she is!  This feis had a Future First Feiser competition, perfect for the younger dancers and siblings who wanted to join the fun, but weren't ready for an actual competition.  Niamh would still be holding court, dancing her heart out now, if she hadn't been hauled off stage after her turn.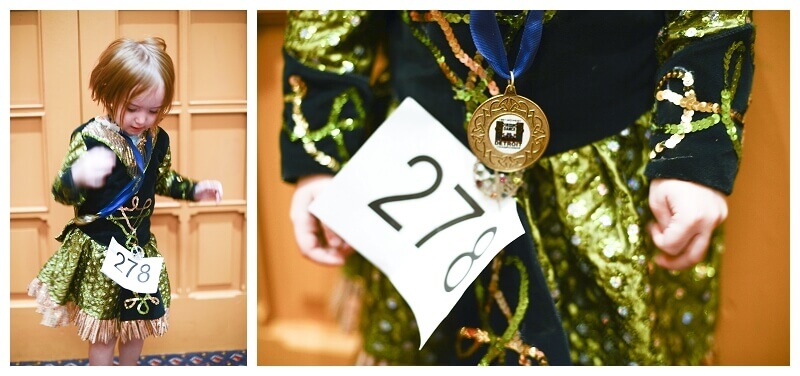 Jump for joy!  Niamh's first medal!  She was so proud and happy to get to dance on stage herself.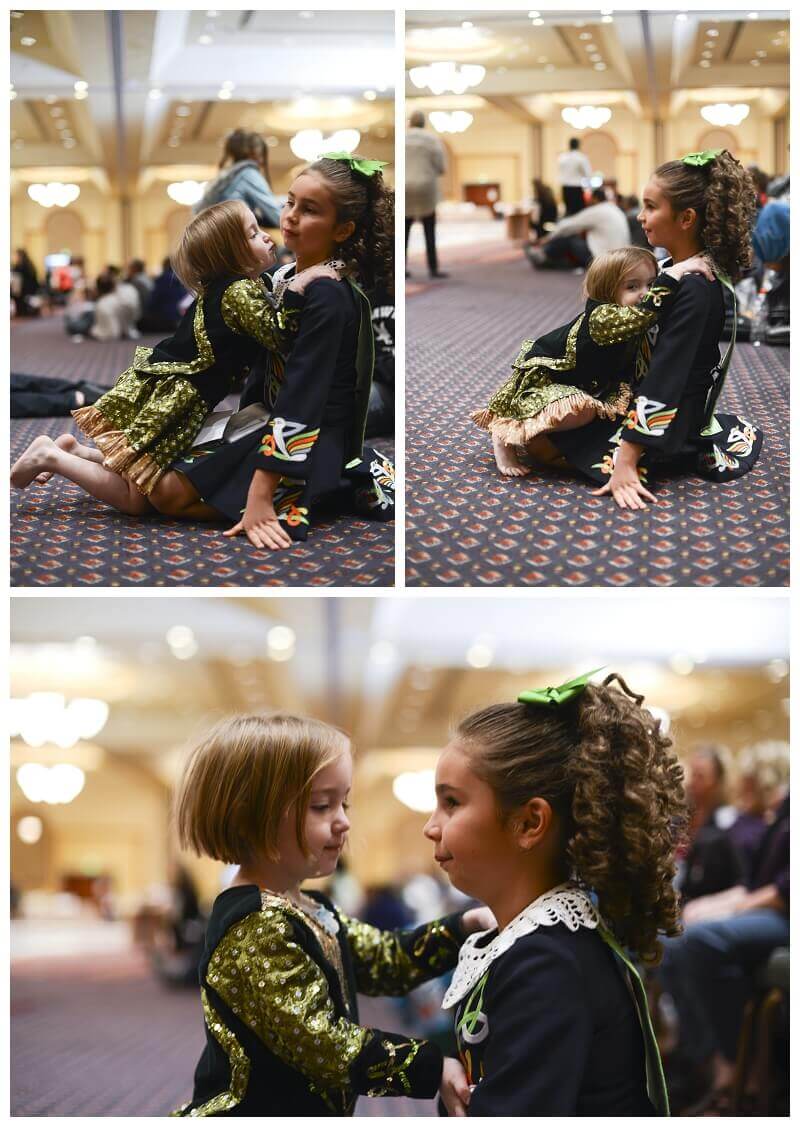 One of Ainsley's friends was trying to watch her sister dance, but Niamh really wanted her attention.  Kate was so kind and patient with her.  
This is what I love about Irish step dancing.  Not the wigs, or the costumes that (admittedly) have gotten a little toddlers-and-tiaras over the years.  But the serious athletic pursuit.  The friendships.  The families coming together.  The children learning how to both win and lose gracefully.  The generosity of spirit that is embodied in everything from the small gestures of an patient young girl to the grand gestures of the whole Irish Dance Aid feis.  What a perfect way to end the week.  Thank you to all who participated and made this event a wonderful success!