Make and easy DIY Halloween headband with just some googly eyes and felt.  This googly eye Halloween headband is so simple to make and so much fun to wear!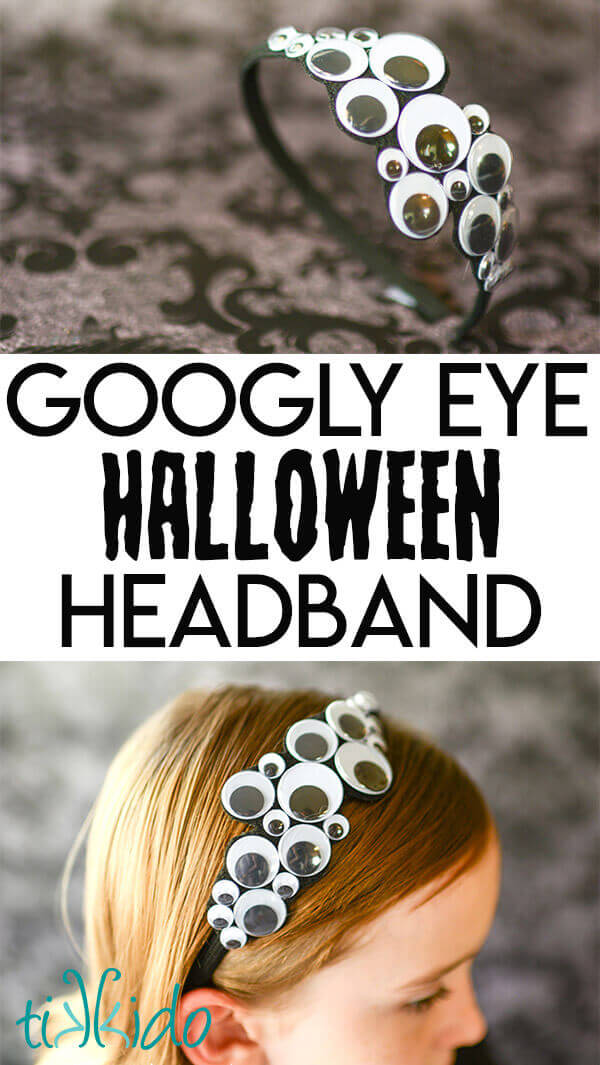 Each October, my friend Keisha from Cupcake Wishes and Birthday Dreams [1] runs the BEST Halloween blog hop:  13 Days of Handmade Halloween!  I am pleased as punch that my day to contribute a craft is today.
My contribution?  An incredibly easy, fun, inexpensive Halloween hair accessory--a googly eye monster headband.
Be sure you follow along with all the crafty Halloween fun with the #13DOHH2017 hashtag!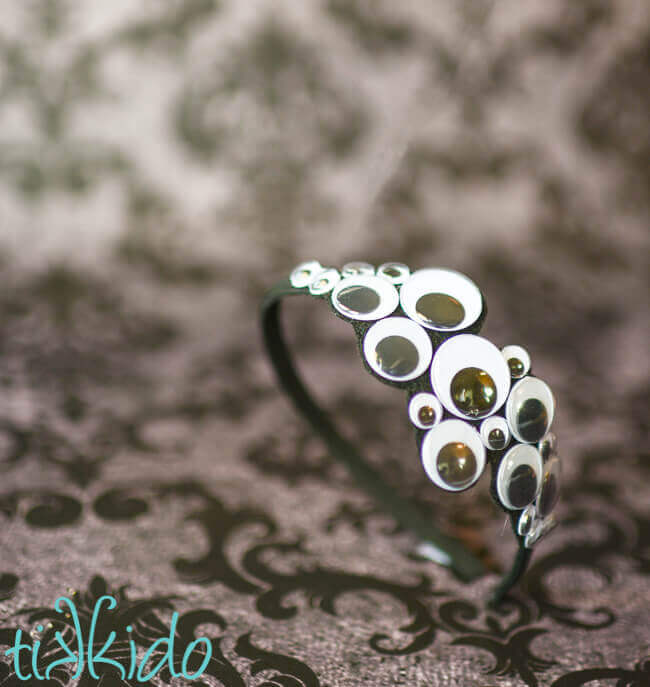 I had a bunch of assorted googly eyes [2] left over from last week's monster appetizer fork/cupcake toppers [3] and furry monster headband tutorials [4], and as I was working with them, I kept thinking about how awesome googly eyes are.  Try being upset when you're playing with googly eyes.  Go ahead, just try.  You can't, right?  Because they're just that awesome.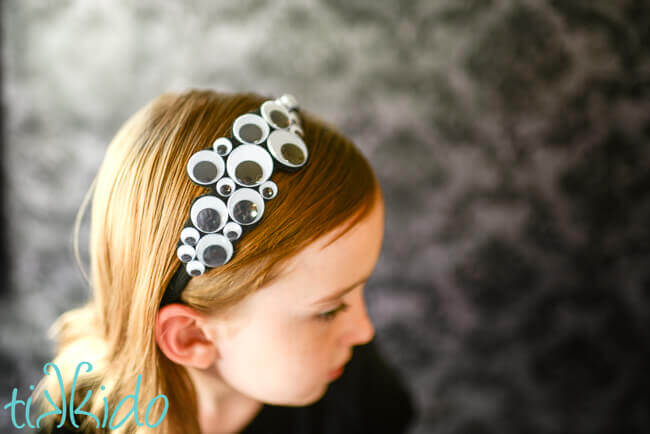 So why not use LOTS of googly eyes?  Why not wear them?  This clearly needed to happen, and Halloween was just a convenient excuse.
Googly Eyes Halloween Headband Tutorial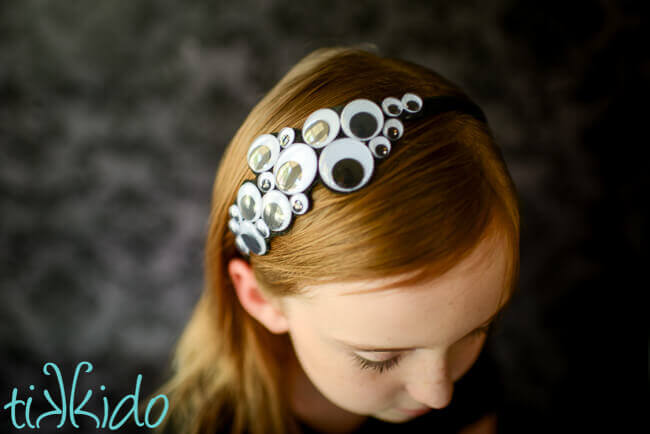 Who says you need to wait until Halloween night to dress up?  Celebrate the whole month long, I say.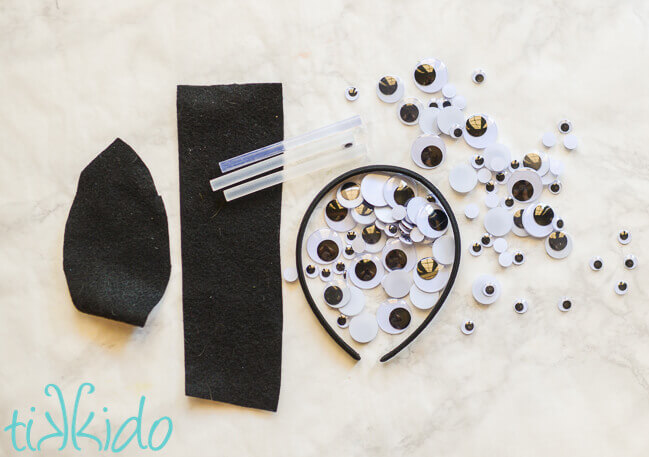 Materials for the Googly Eye Halloween Headband
black felt
low temperature hot glue gun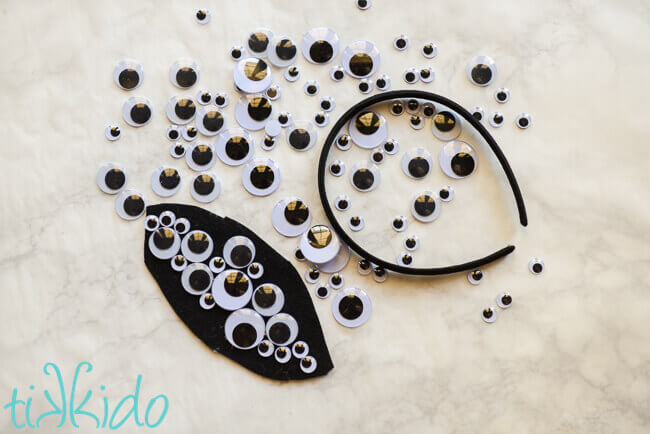 Cut a piece of black felt into a generously oversized oblong shape.  Glue the googly eyes to the black felt.  I used my glue gun to do this, because I love the instant gratification, but if you're making this with kids, you could easily use craft glue.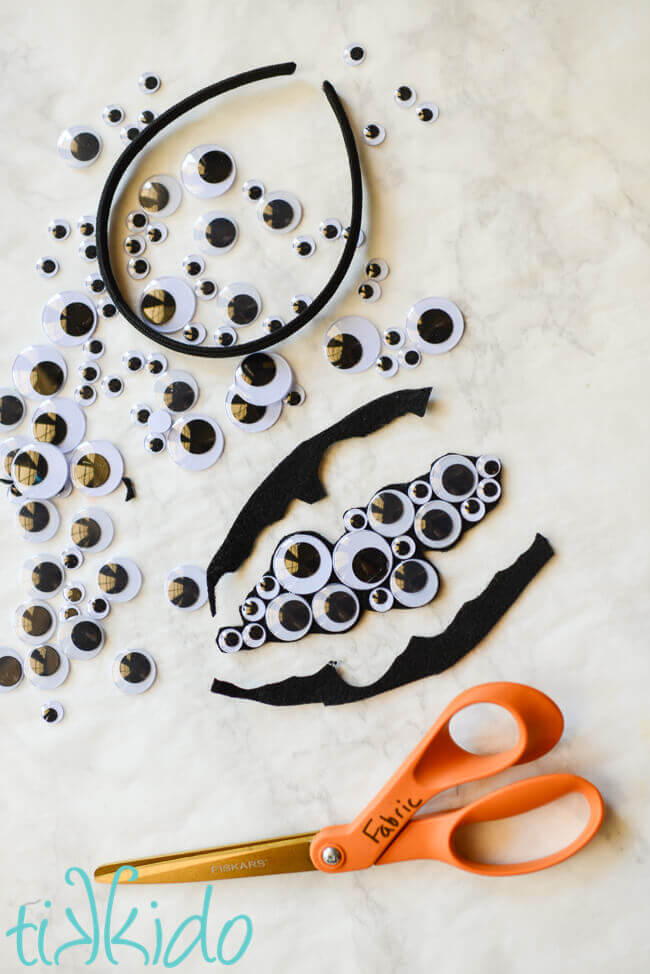 Trim excess felt away from the googly eyes.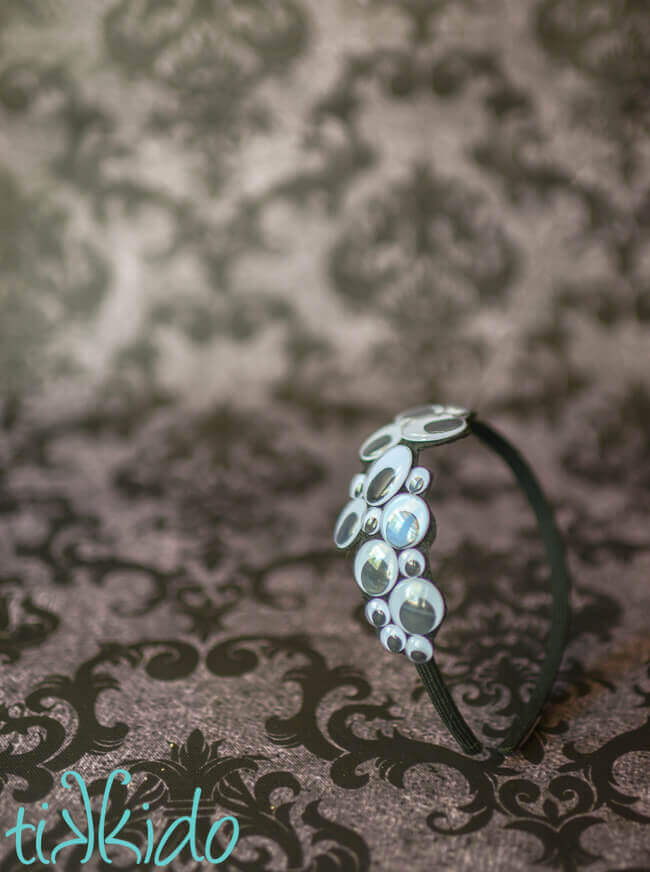 Glue the felt mat of googly eyes to a fabric-covered headband.  My favorite place to get these is at my local dollar store, where I can get a five pack for just $1.  But you can also find them on Amazon [5].  I specify a fabric covered headband because hot glue guns are really terrible at sticking items to metal or plastic, but do a great job adhering the felt to the fabric covering the headband.
Other Halloween Tutorials You Might Like: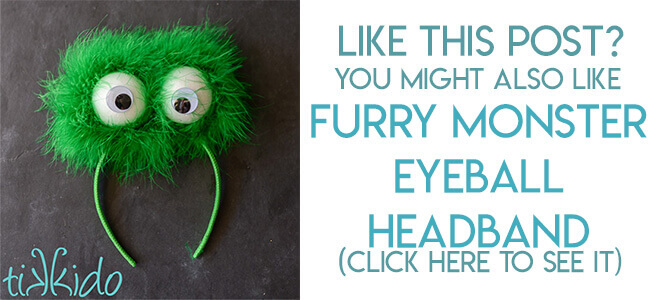 [6]
[7]
[8]