I loved a good cup of hot cocoa on a cold Halloween night when I was growing up, and I would have loved it even more with one of these cute felt bat no sew cup cozies!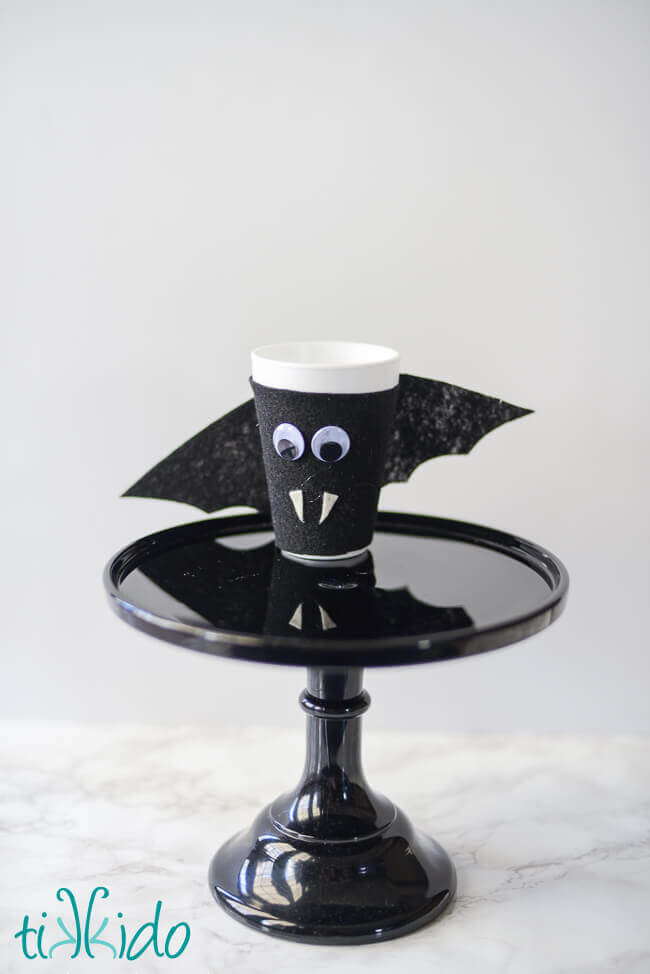 I made them to go along with the rest of the batty goodness at the Bat Cavern Trunk or Treat [1], and they were really simple to put together once I had my basic pattern.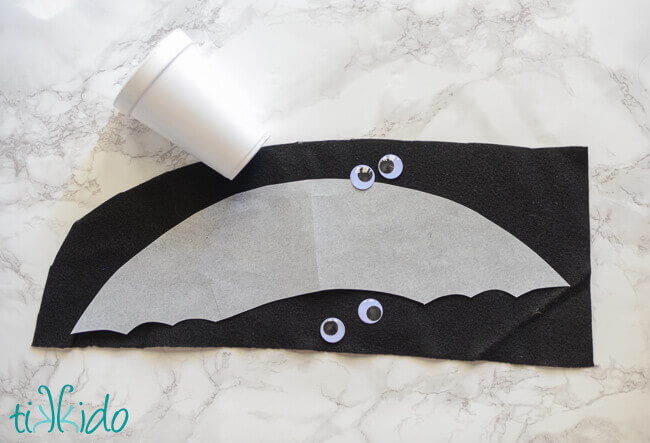 You'll need hot-beverage-safe Styrofoam cups (Mine were a 10 ounce size), a larger than you'd expect piece of paper (I used parchment paper) for the pattern, and some googly eyes.
My pattern will only work for my exact cup, no other size or slightly different shape, so I'm not providing a printable template, but I will tell you how to make your own.
To get the right arc and shape of any cup (or similarly tapered column object), I like to wrap a generous piece of paper around the item itself.  It's helpful if the paper is a little bit translucent, like parchment paper or waxed paper, so you can more easily see what you're doing.  Hold the paper in place around the cup; it will overhand the edges, I know, but just worry about wrapping tightly around the body of the cup.  Then use a marker to trace the line of the top and the bottom edges of the cup.  Cut that out, and you'll have a perfectly shaped arc to go around your cup.
Draw on little wings extending past the edges of your basic cup wrap.  I folded mine in half and cut both wings at the same time so that they'd be perfectly symmetrical.
Cut the entire shape out of black felt.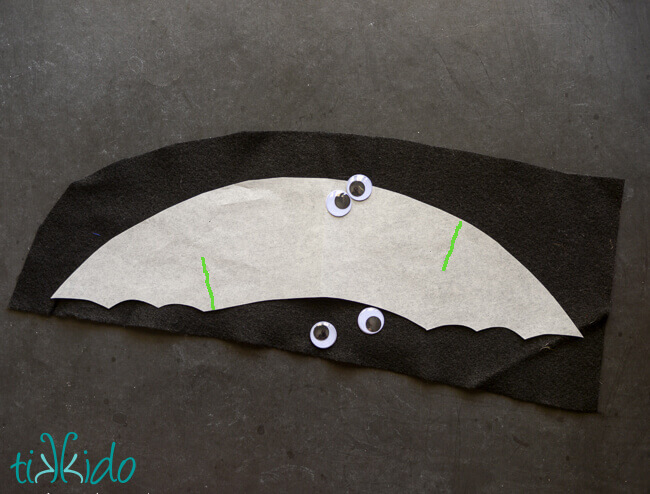 Use your scissors to cut a slit from the bottom of the felt wrap halfway up on one side, and from the top, halfway down on the other side.  That's kind of hard to explain in just words, so just cut where you see the green lines drawn in the photo above.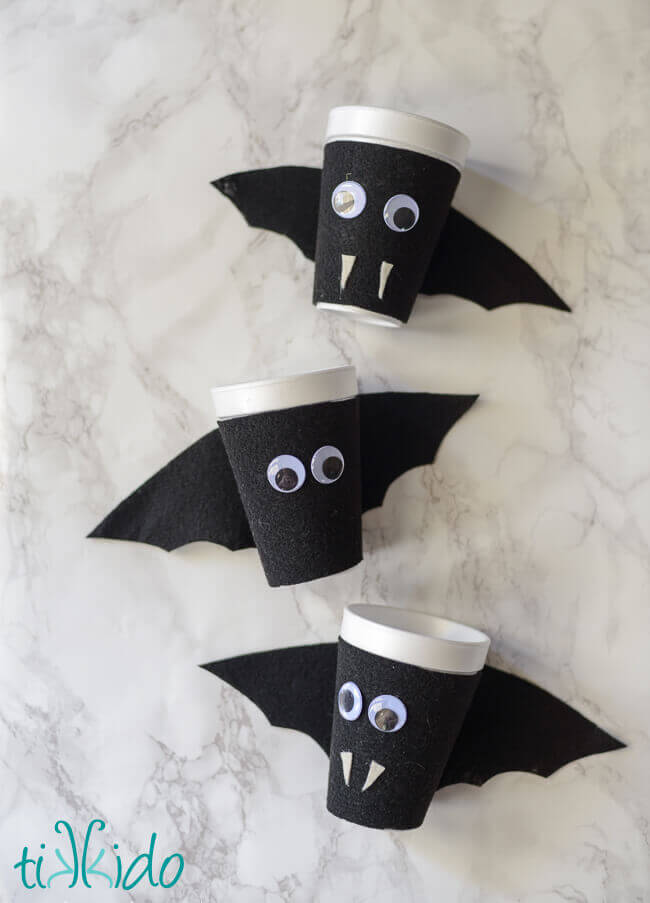 Notch those two slits you just cut together, glue on some googly eyes and maybe some felt fangs if you're feeling fancy, slide in the cup, and you're ready for cocoa.  Happy Halloween!