I've said this enough times that you probably think I'm a broken record, but I love creative gift wrapping [1]!  And I love it even more when I come up with inexpensive (or even free) packaging ideas.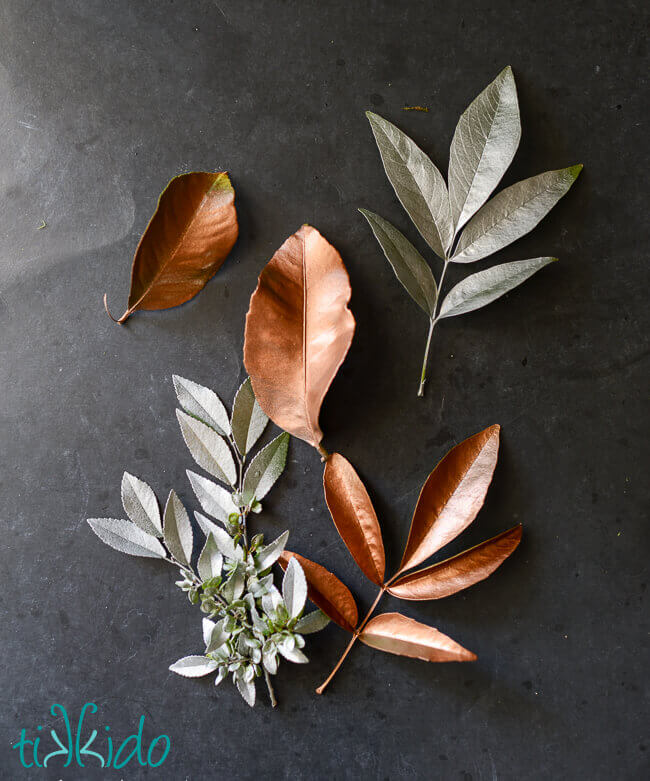 I wanted to come up with a good, creative gift packaging idea for fall that could transition into winter, and I decided to use some natural elements.  Specifically, leaves from the backyard.  Dressed up with some metallic spray paint I had on hand.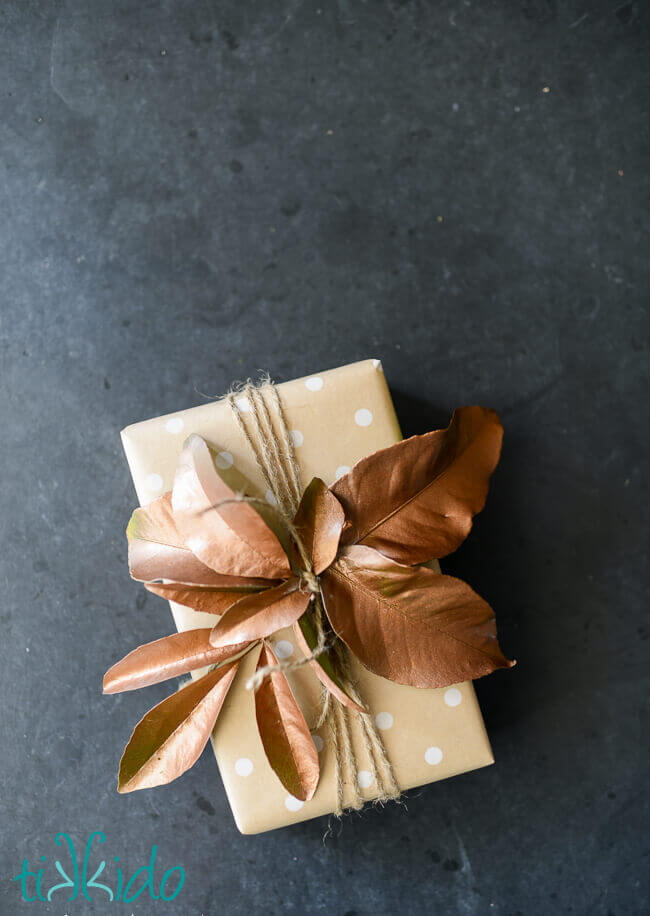 Some kraft paper wrapping paper, twine, and copper colored leaves from my trees, and I had a spectacular autumn gift.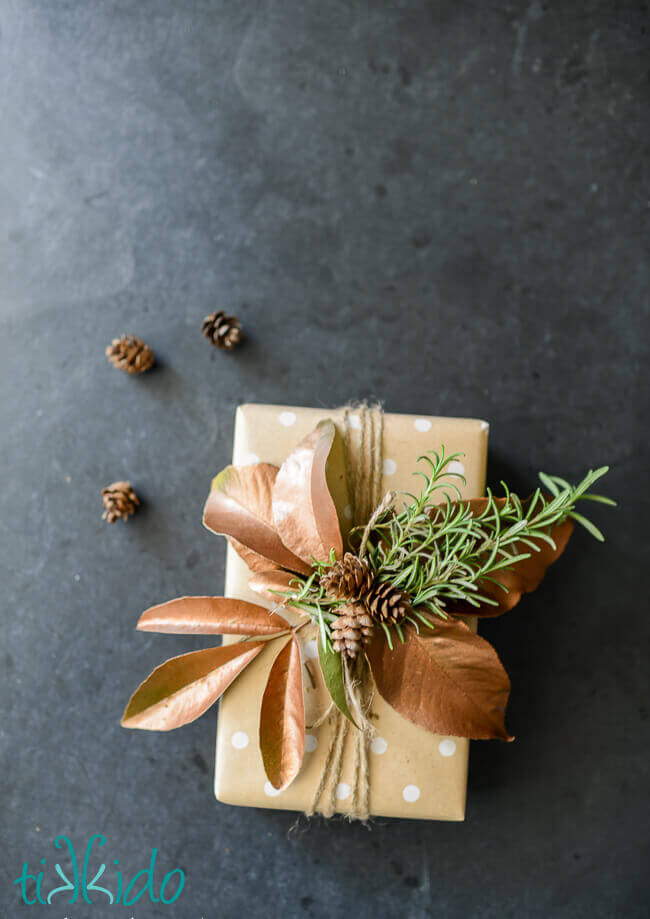 Add a few sprigs of evergreen (I used rosemary from my herb garden) and a few mini pine cones, and the gift wrapping idea transitions beautifully into a rustic, natural Christmas theme.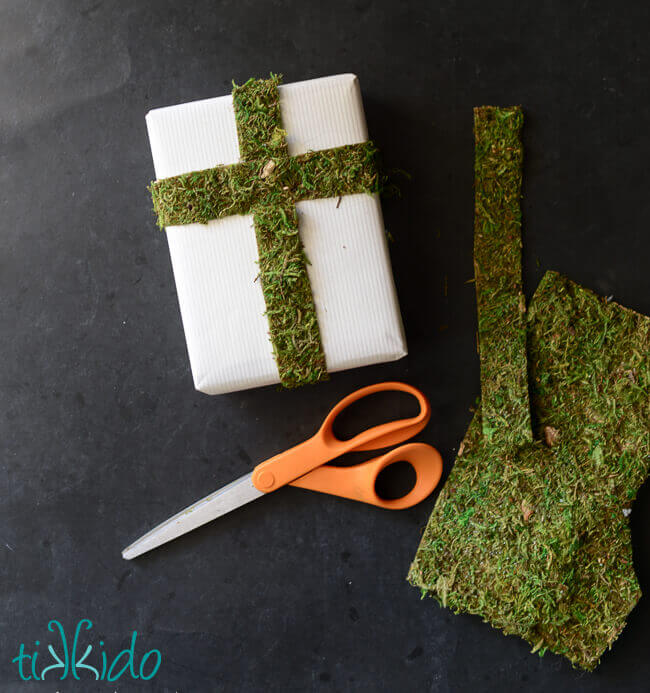 I also remembered that I had some faux moss sheeting in my craft stash, and thought it would make a really cool natural ribbon for a present.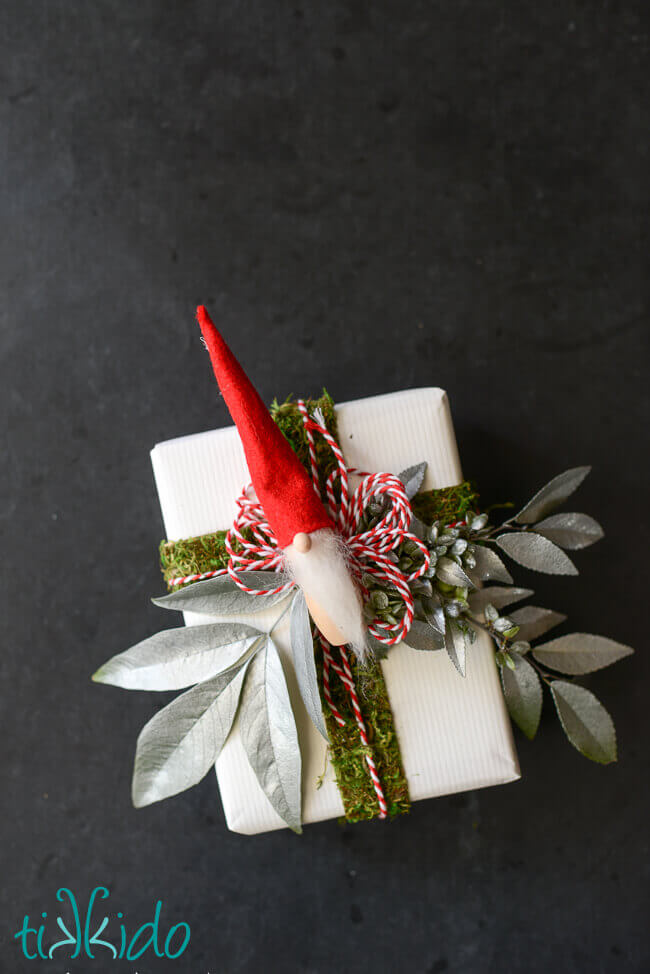 Paired with some silver spray painted leaves, some colorful baker's twine [2], and a little tomte ornament [3], you have one adorable Christmas package with Scandinavian flair!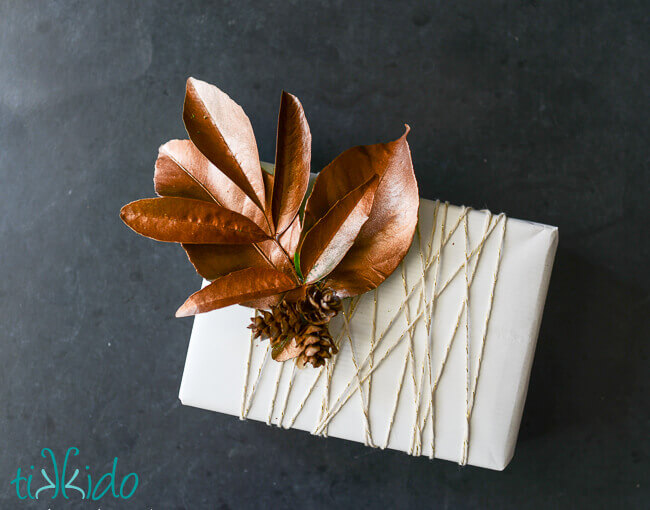 I used some metallic gold and white baker's twine to create this package, criss-crossed with string in an organic fashion, and accented by copper leaves and pine cones.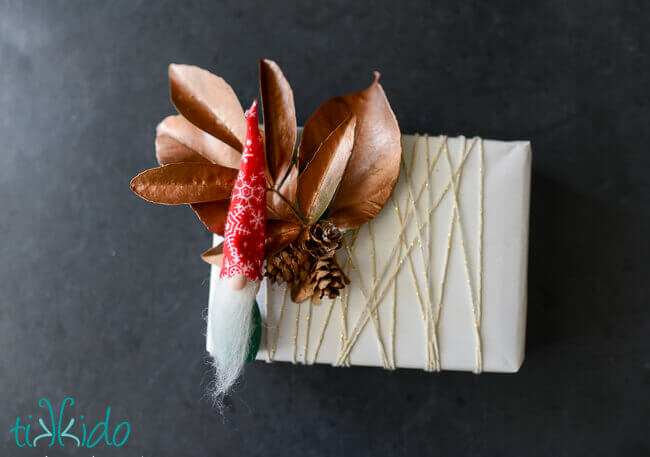 And the natural elements just look right with those little Swedish tomte elves, don't they?  I wanted to put them on everything!
What's your favorite way to dress up a plain package?