Nothing says summer like watermelon.  And milkshakes.  So how did it take me 40 years to think to combine the two?  Watermelon milkshakes!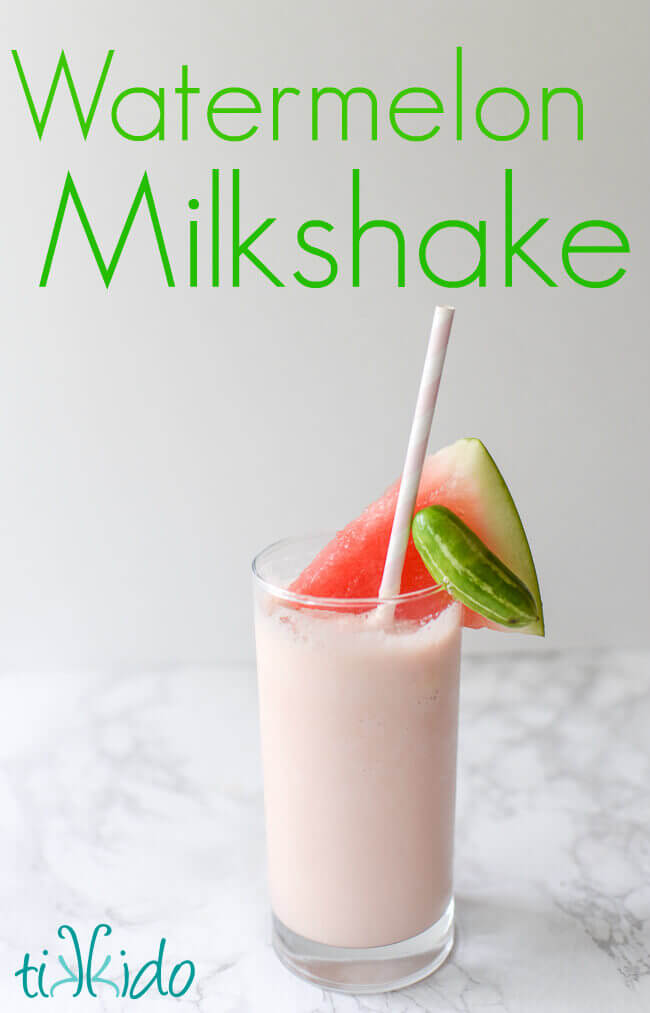 You know, I really hate those article titles and pins that say things like "Only two ingredients!" because one of those "ingredients" is usually something like a cake mix.  But a watermelon milkshake contains nothing but watermelon and ice cream.  I'm still not going to write "only two ingredients!" on the pin description, because ice cream has ingredients itself.  If your "ingredient" has ingredients, I have trouble calling it an ingredient.  Just a little quirk of mine.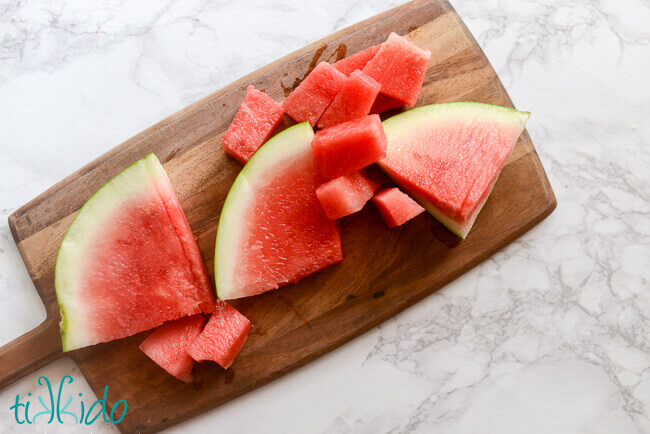 Start by chunking up some fresh, sweet watermelon.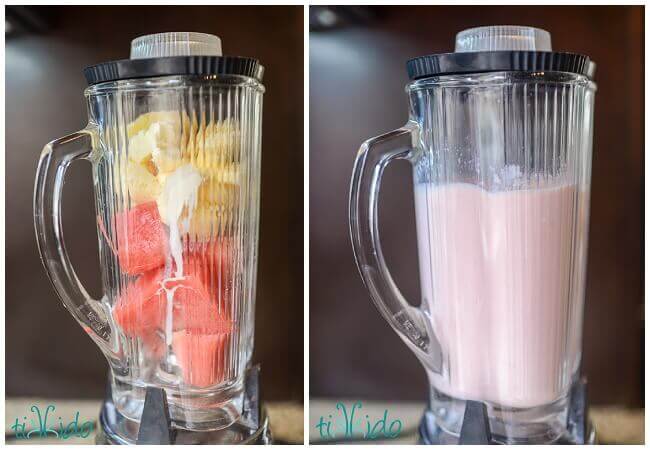 Watermelon is really juicy, so using a 50/50 mix of watermelon and ice cream turned out to be too thin.  Still delicious, but a 1/3 watermelon 2/3 vanilla ice cream ratio made a better milkshake texture.  Blend it up.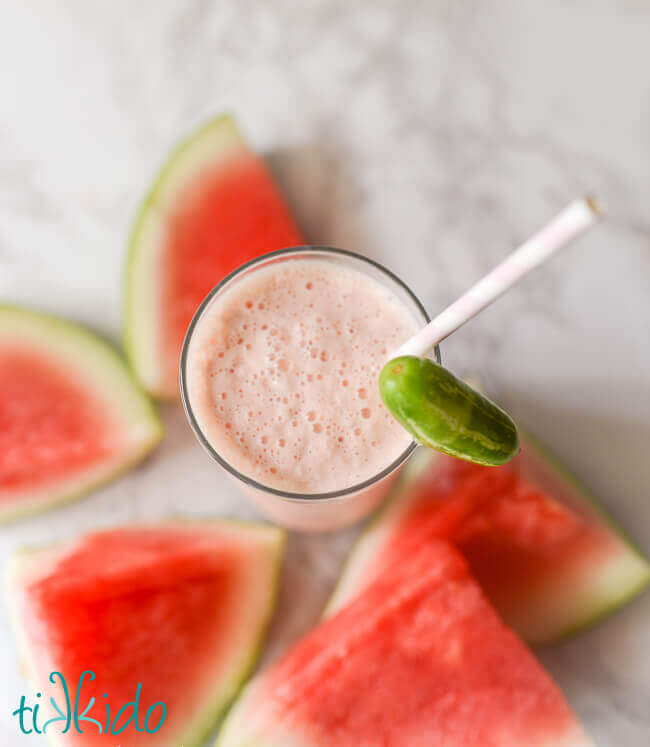 It makes the most beautiful blush-pink colored milkshake, too.  Just gorgeous.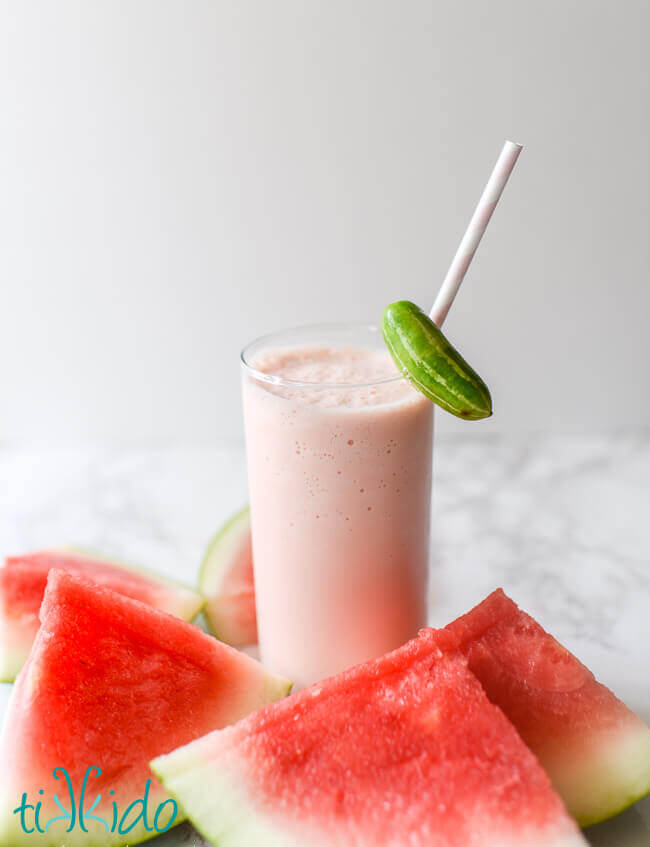 And can I gush for a minute about my garnish?  They're actually Indian cucumbers that I bought at my local (amazing, huge) Asian supermarket.  How could I pass up something that looks like itty bitty watermelons?  They definitely taste more like cucumbers than watermelons, but gosh, they're cute on the glass.