This cherry BBQ sauce recipe is made with real cherries--LOTS of real cherries--and has such an incredible, rich flavor.  Cherry barbecue sauce is fabulous with chicken and pork, and is my favorite BBQ sauce for summer grilling.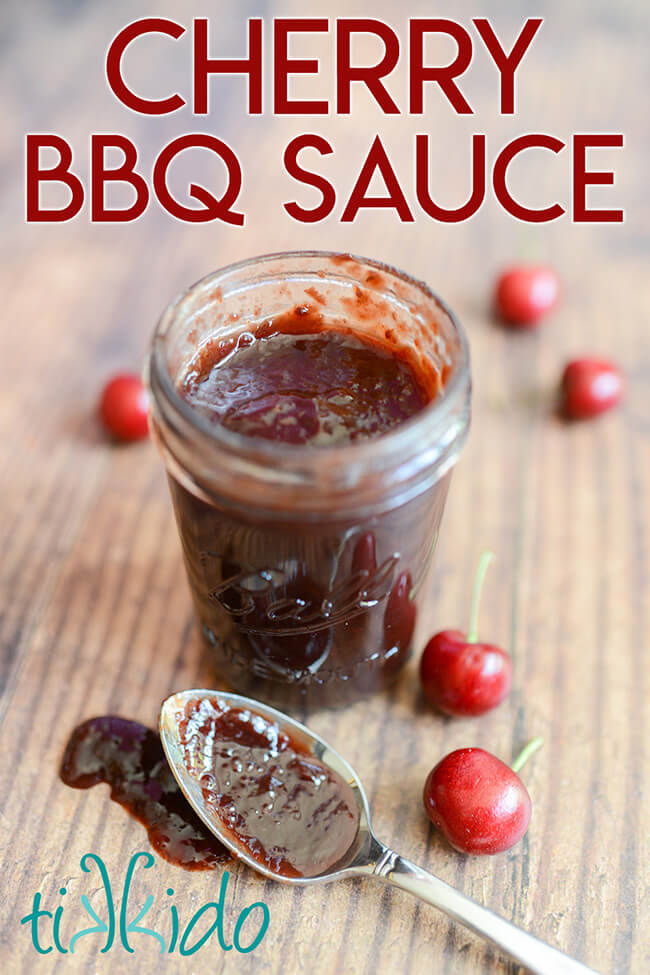 My cherry BBQ sauce is inspired by an amazing version from American Spoon Foods [1].  I bought a jar of it when I was visiting family in Michigan, and I've been hooked ever since.  It's amazing!  But unfortunately, it's hard to find outside of Michigan.  And it's impossible to get now that we live in the UK.  So I decided to make my own version of this amazing, summery BBQ sauce, and I'm delighted to say that I nailed it.  This is spoon-licking good BBQ sauce full of incredible cherry flavor!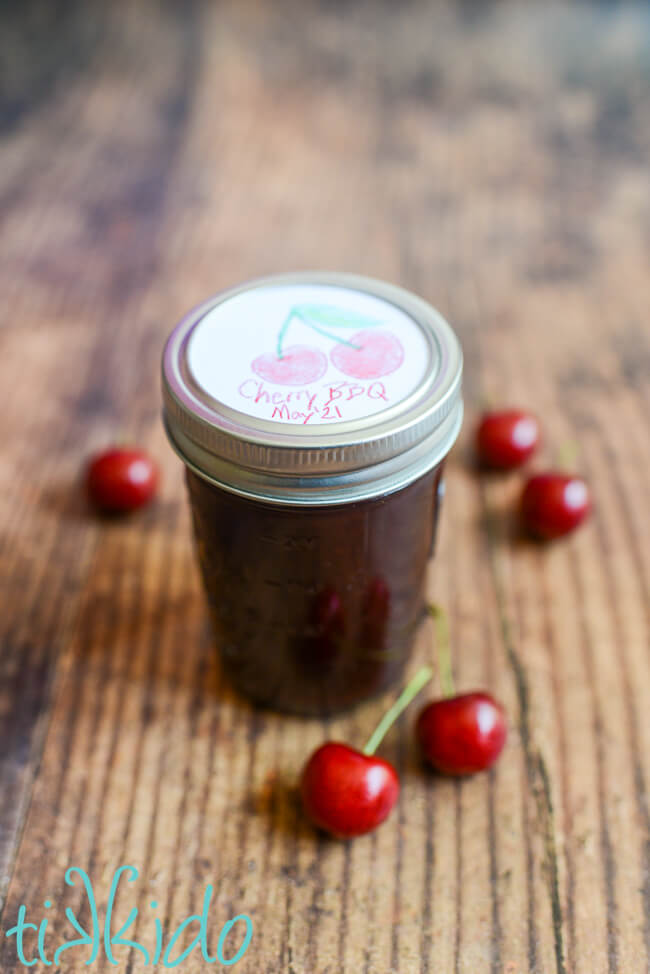 My cherry BBQ sauce recipe made just shy of 5 cups of the condiment.  I'll be going through the recipe step by step here, but if you'd like a free, printable, one page version of the recipe, scroll to the bottom of the page.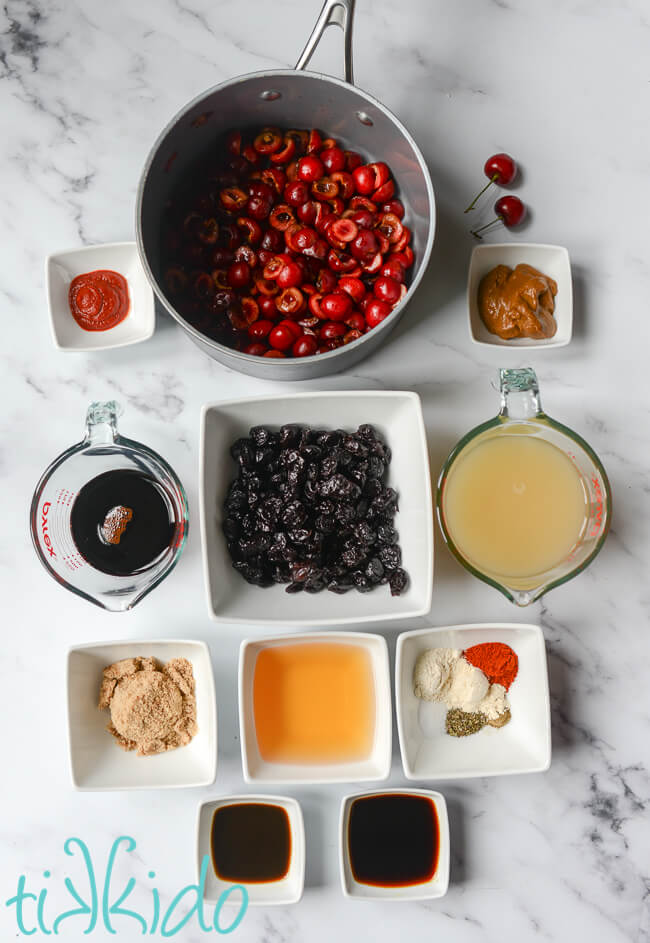 Cherry BBQ Sauce Recipe Ingredients:
4 cups fresh sweet cherries, halved and pitted
2 cups dried, sweetened tart cherries

[2]

2 cups apple cider
1/2 cup concentrated cherry juice

[3]

1/2 cup apple cider vinegar
1/4 cup brown sugar
2 Tablespoons worcester sauce
4 Tablespoons soy sauce
3 Tablespoons brown mustard
1 Tablespoon chilli paste
1 teaspoon dried basil
2 teaspoons onion powder
2 teaspoons garlic powder
2 teaspoons smoked paprika
1/2 teaspoon salt
1/2 teaspoon cumin
5 Tablespoons corn starch
5 Tablespoons water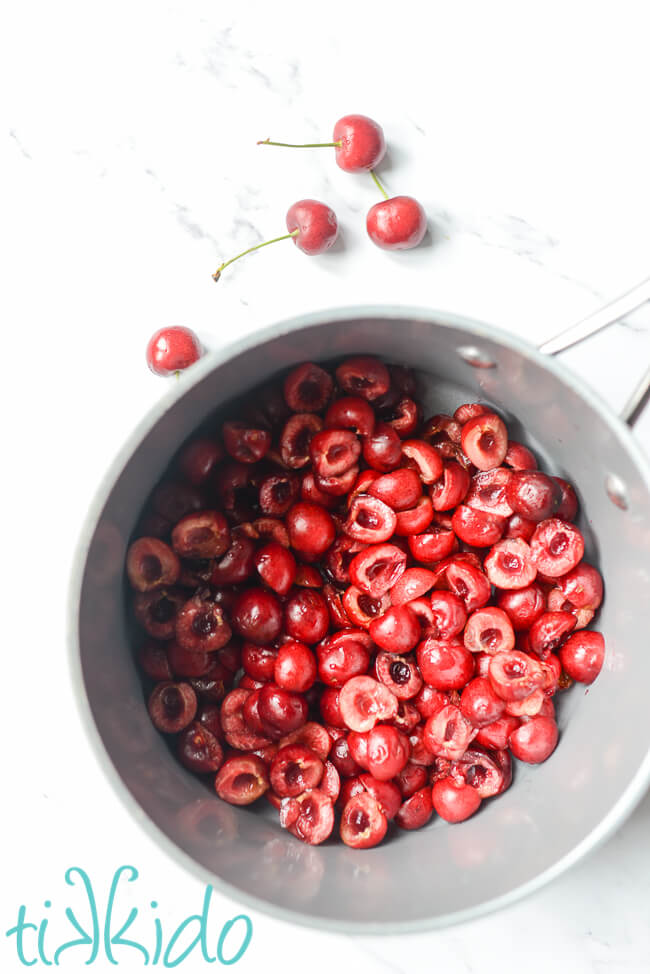 How to Make Cherry BBQ Sauce
Start by halving and pitting 4 cups of sweet cherries (measured after the cherries had been cut and pitted).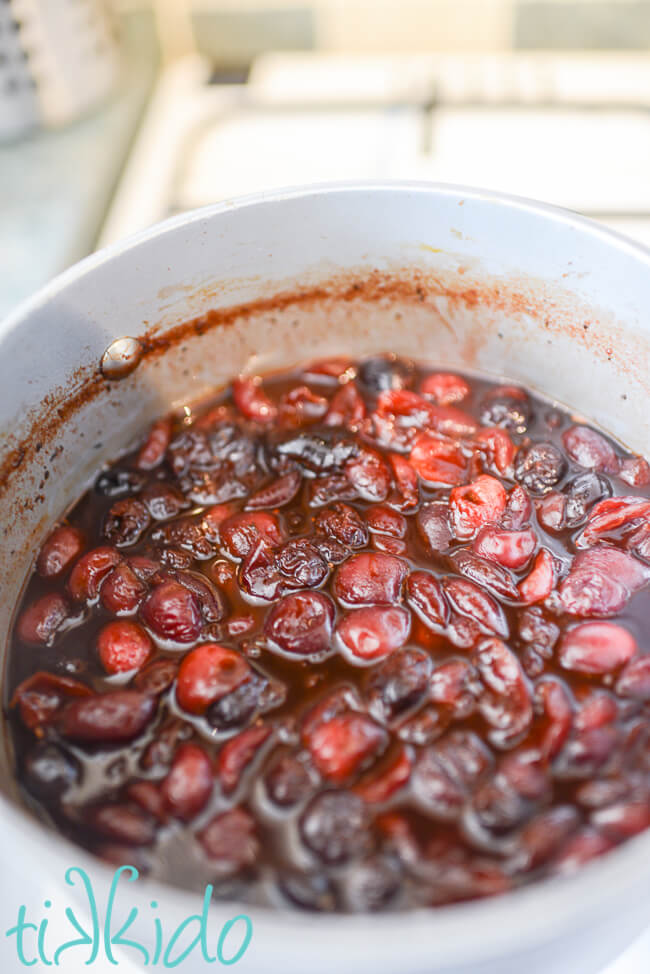 Add all the ingredients EXCEPT the cornstarch and water at the end of the list to a large saucepan.  Simmer for 15 minutes, stirring regularly.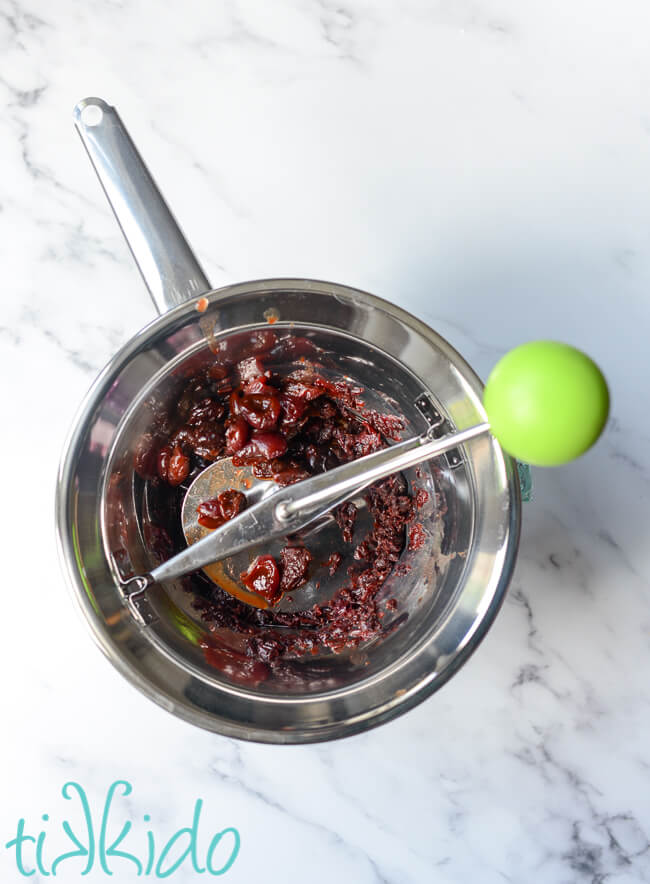 Run the ingredients through a food mill [4] to pulverize the fruit and remove the skins.  This tool really is brilliant for this job!  Absolutely worth the space in the cupboard.  
If you have a really nice blender like a Blendtec (my most beloved, favorite blender of all time) [5], I imagine you could just blend it all up, too.  If you're going to blend it, let the mixture cool before blending it.  The steam can build up pressure and make the lid pop off, creating a heck of a mess in your kitchen.  (I learned that one the hard way making a curry a few years ago.)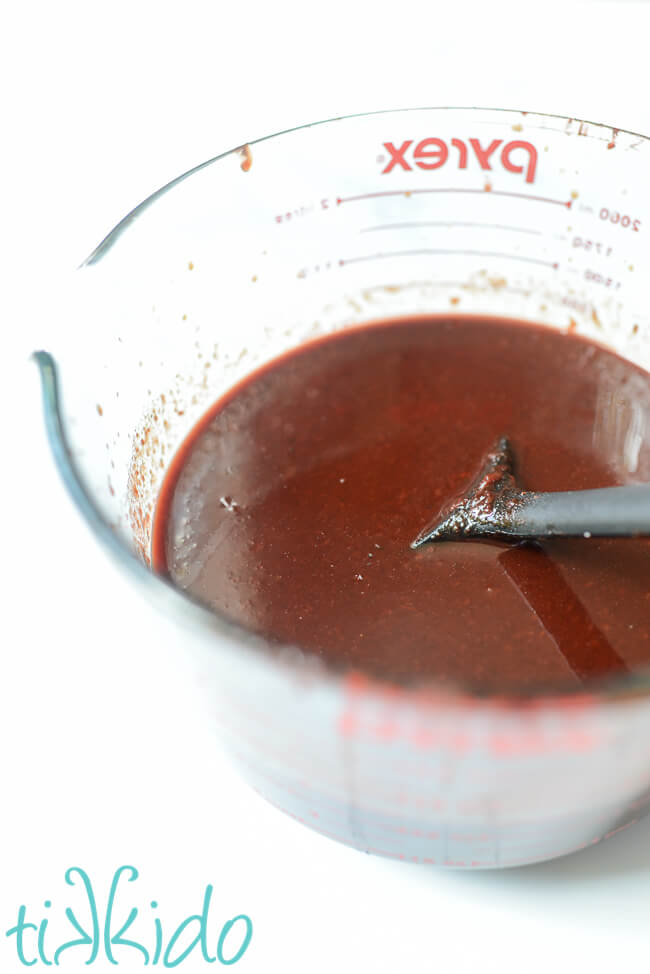 This is what the gorgeous cherry BBQ sauce looks like after running it through the food mill.  You could use it just as it is, but I like my BBQ sauce to be a little thicker.  The easy remedy?  Cornstarch.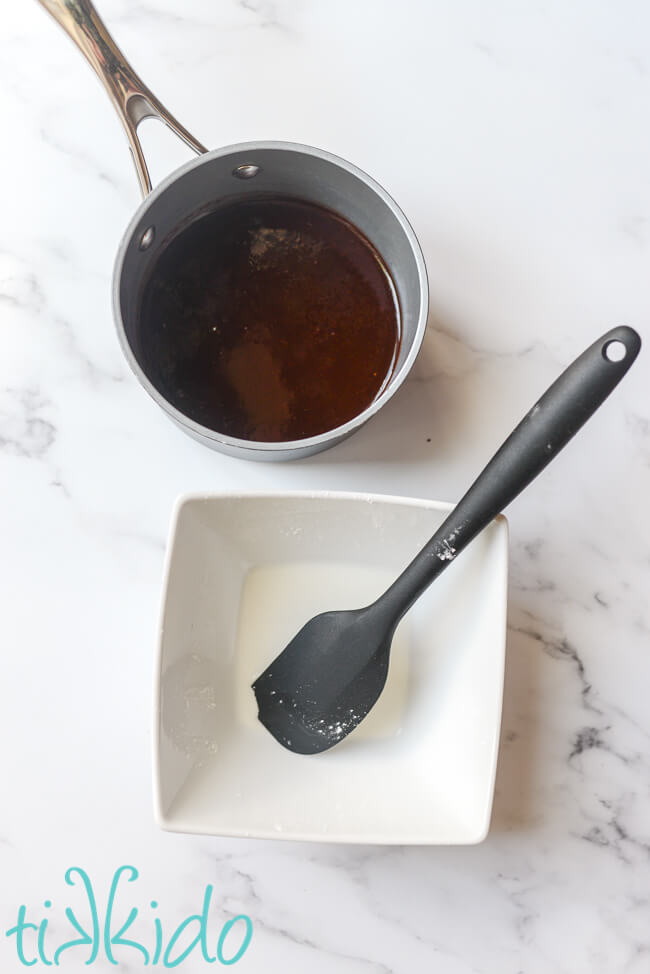 How to Thicken Cherry BBQ Sauce with Cornstarch:
Use 1 Tablespoon of water and 1 Tablespoon of cornstarch per cup of liquid.
Put the cherry BBQ sauce back in the saucepan.  Mix the cornstarch and water (the last two items on the ingredient list) in a bowl to make a liquid you can add to the BBQ sauce without getting lumps of cornstarch.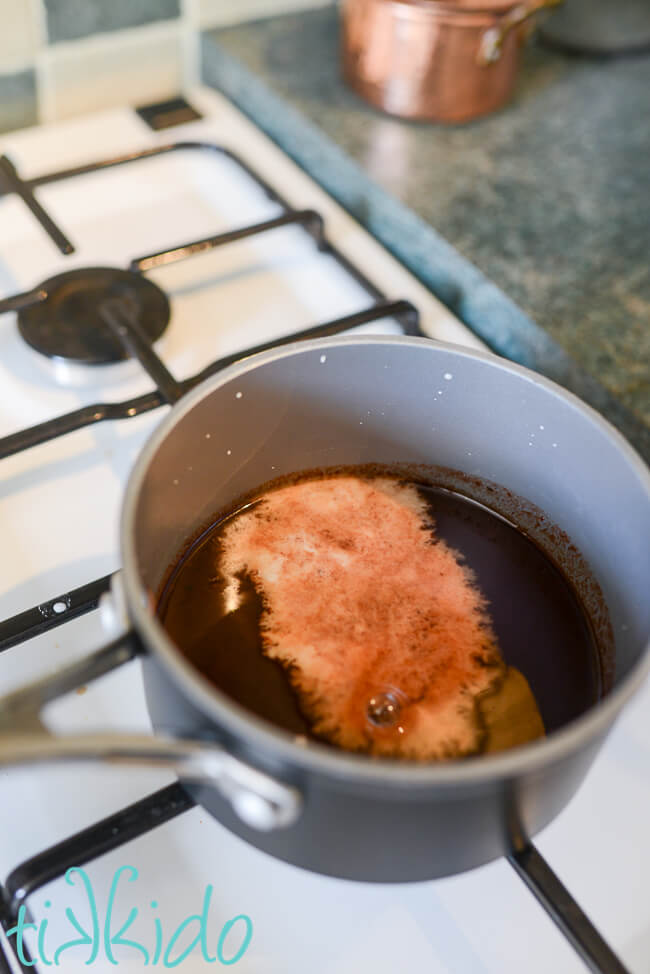 Add the cornstarch and water mixture to the cherry BBQ sauce.  Bring to a simmer, and cook for two minutes.
The cornstarch thickens the cherry BBQ sauce to the perfect consistency for basting on whatever you're grilling.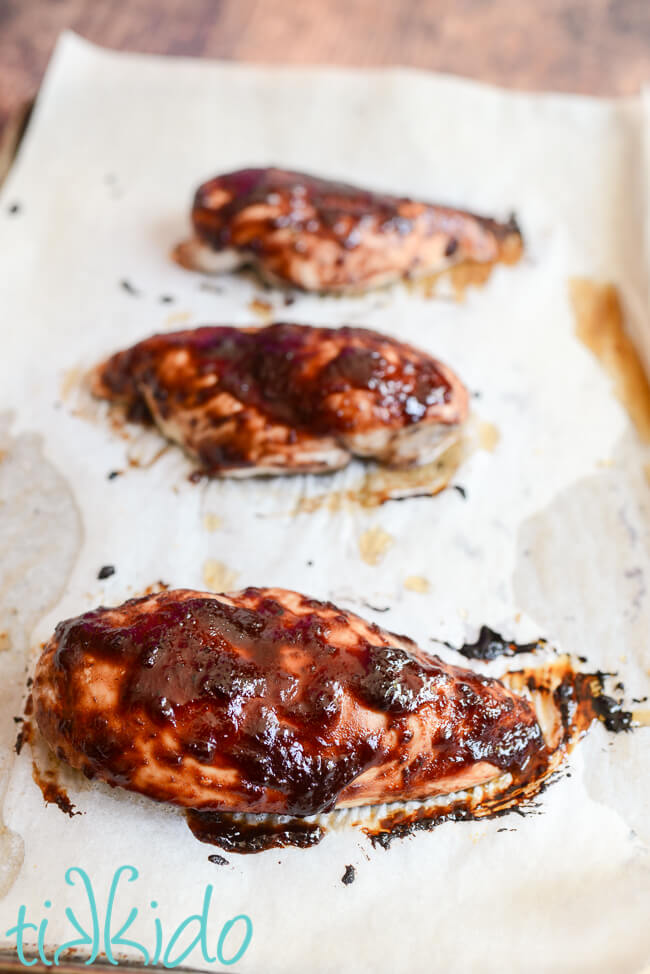 How to Use Cherry BBQ Sauce:
I brushed my cherry BBQ sauce on chicken breasts and baked them at 350 degrees Fahrenheit for 30 minutes.  Then we made an amazing summer salad with greens, goat cheese, and this delicious cherry BBQ chicken.  
Cherry barbecue sauce is also spectacular on grilled pork tenderloin, or on a pulled pork sandwich.
Mix with some sour cream for an amazing dip for chicken fingers or vegetables.
Brush on tender baby back ribs before cooking on the BBQ.
Make a vegan version of this recipe by eliminating the worcester sauce, and toss with shredded jackfruit for an amazing vegan cherry BBQ sandwich.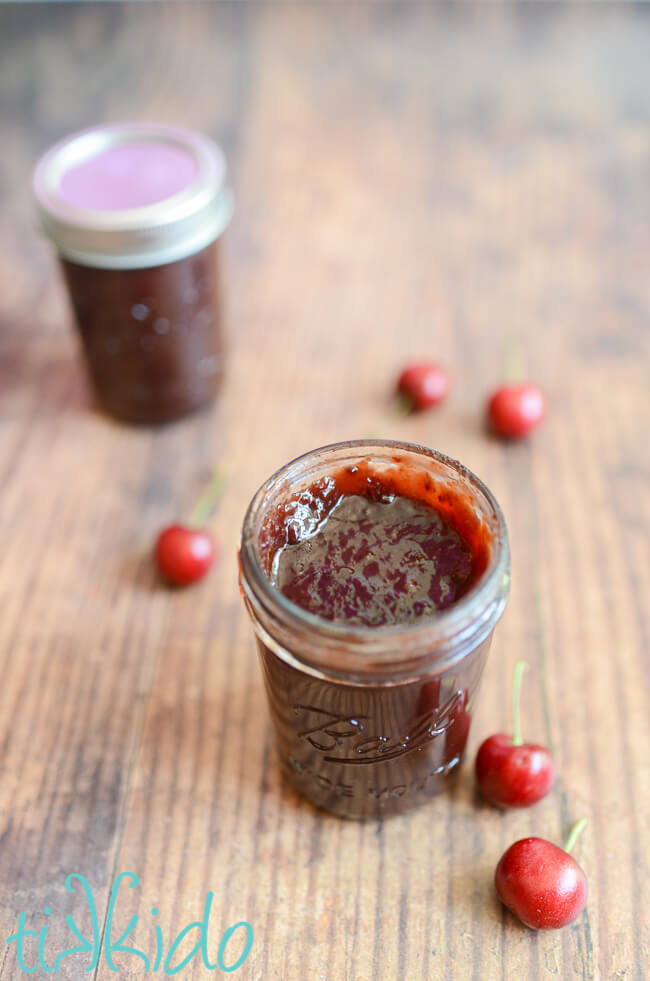 Happy summer grilling!
Free, Printable, One Page Cherry BBQ Sauce Recipe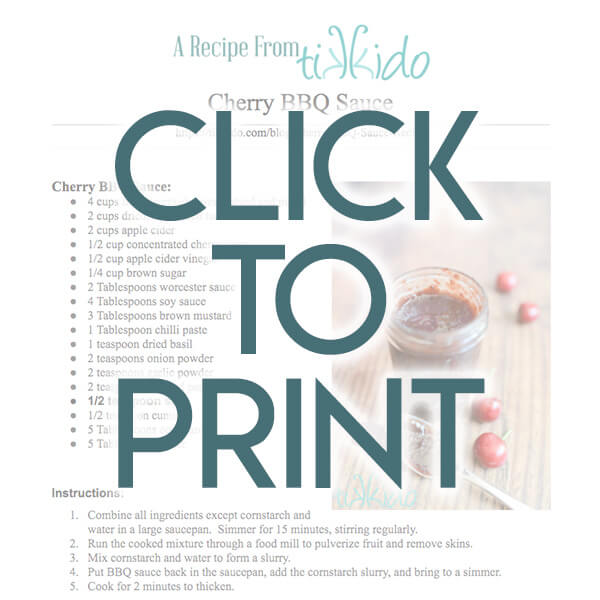 [6]
Other Cherry Recipes You Might Like: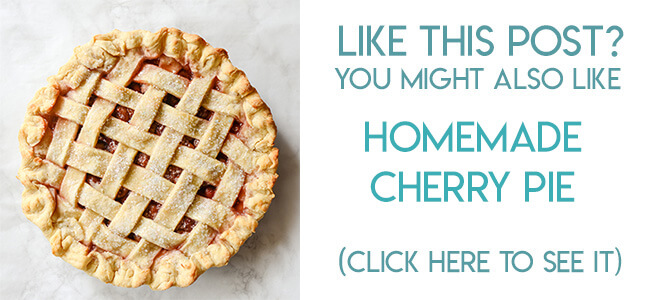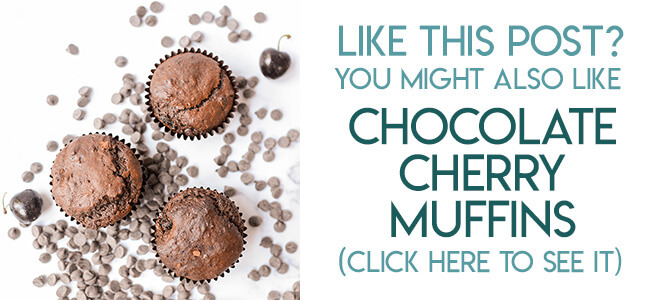 Other BBQ Recipes You Might Like: