Printer-friendly version
The final day of the main Fairy party posts. Enter the children!

When our small guests arrived, they were greeted by fluffy towers of tulle. Do you have any idea how much space 22 tutus take up?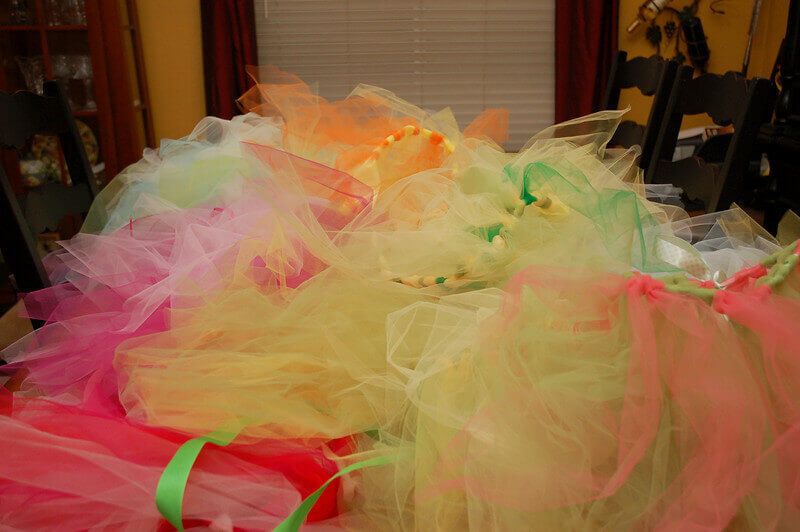 Each child selected a tutu and a tiara and headed out into the backyard to find their wings.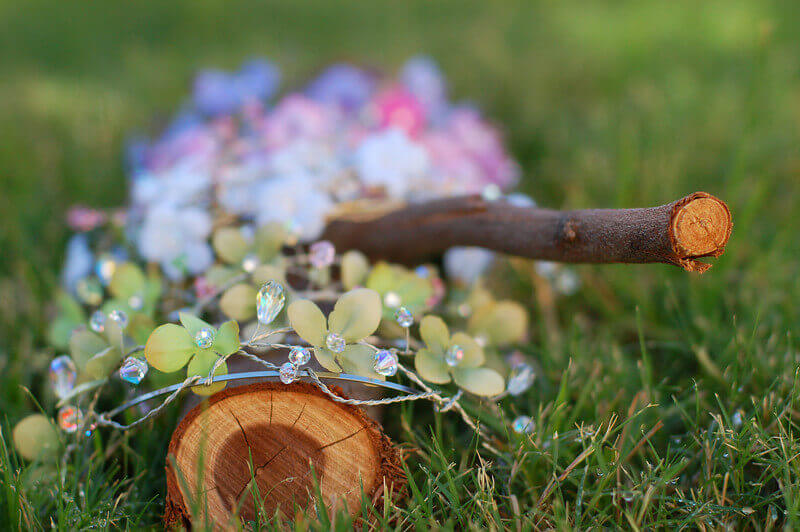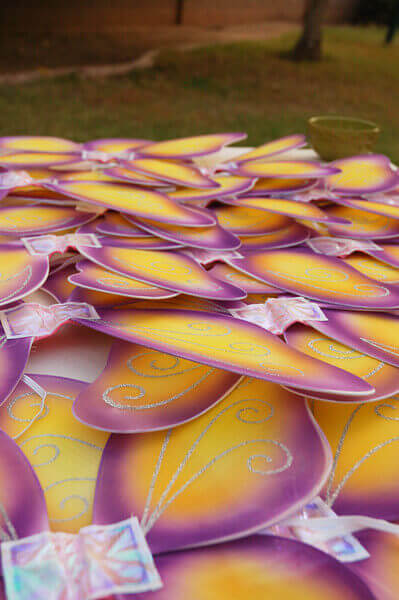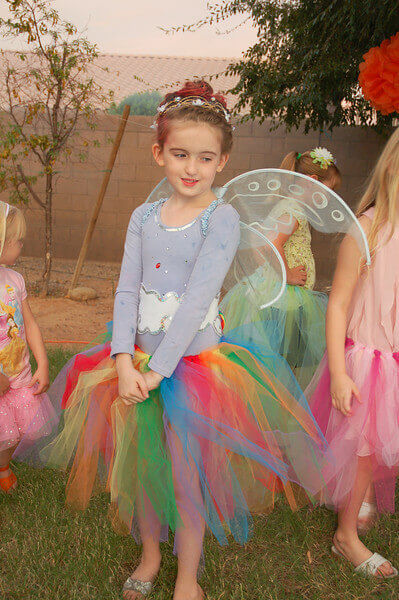 The birthday girl chose to be a rainbow fairy.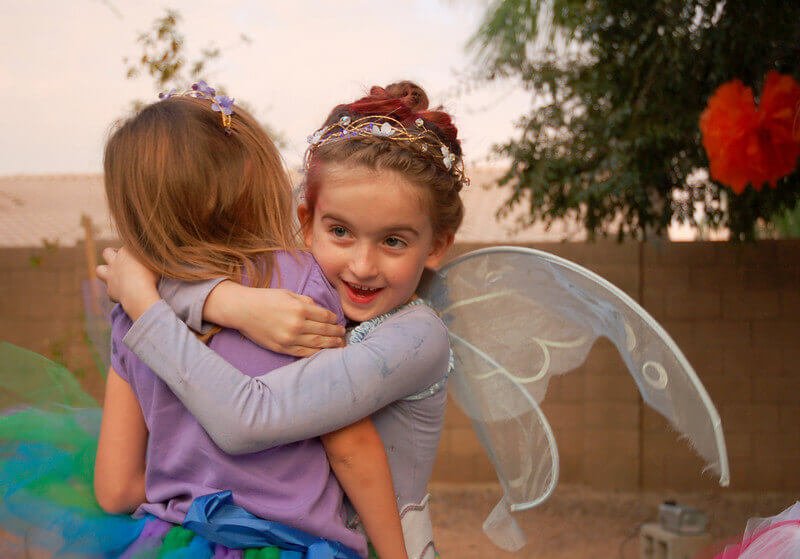 Pure happiness.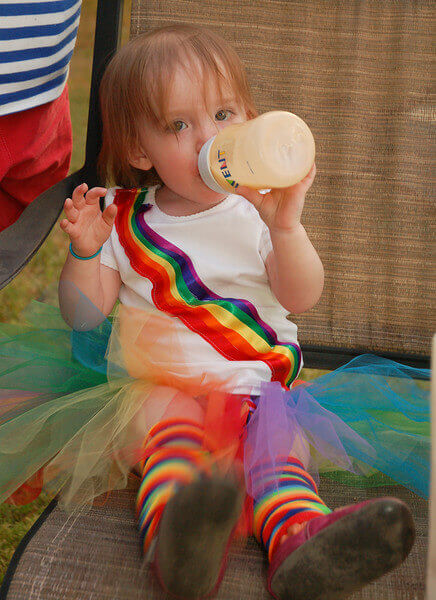 I made a complimentary outfit for baby sister, who freaks out if there's a tutu around and she's not wearing it. What can I say, the kid has a native ability to accessorize.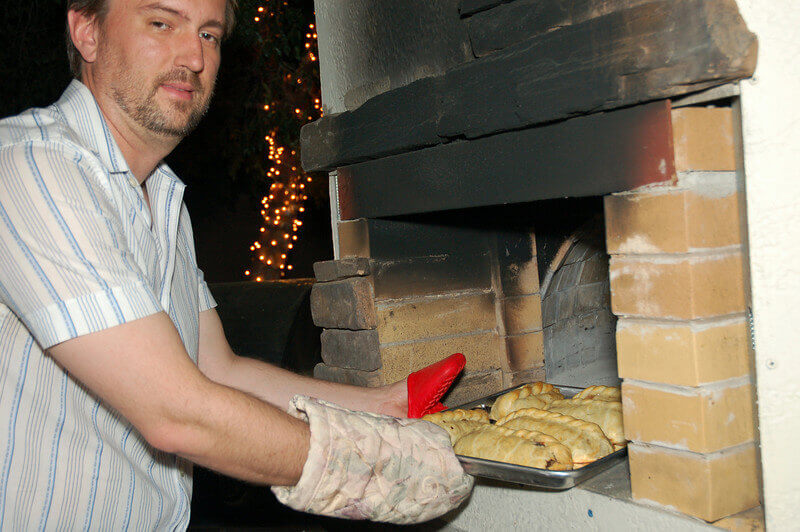 My husband, pulling Cornish Pasties out of the wood-fired oven I built in our backyard. The pasties came from
The Cornish Pasty Co
. (Mesa, AZ location). It's one of our favorite places to eat! Their pasties are definitely better than mine (I'm more of a baker than a chef), so I was happy to hand off the task of making them, and do the easy part of baking them in our WFO.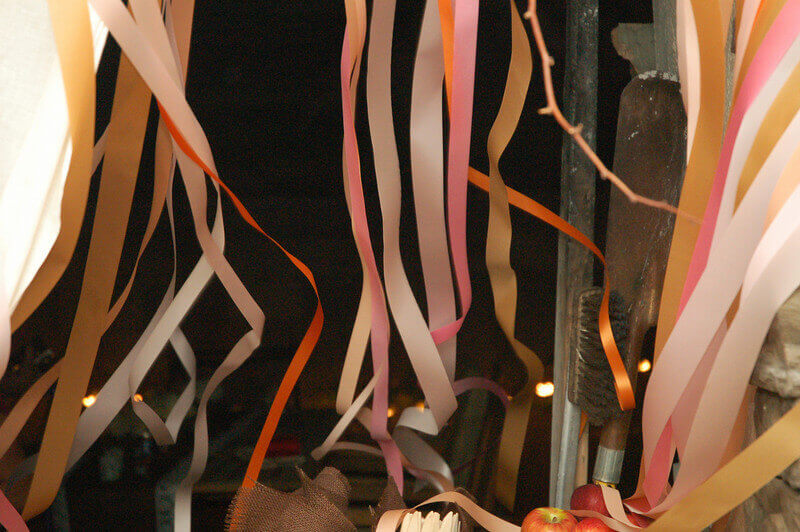 A wind storm briefly blew through and threatened the party. Made the ribbon backdrop pretty dramatic for about 15 minutes there!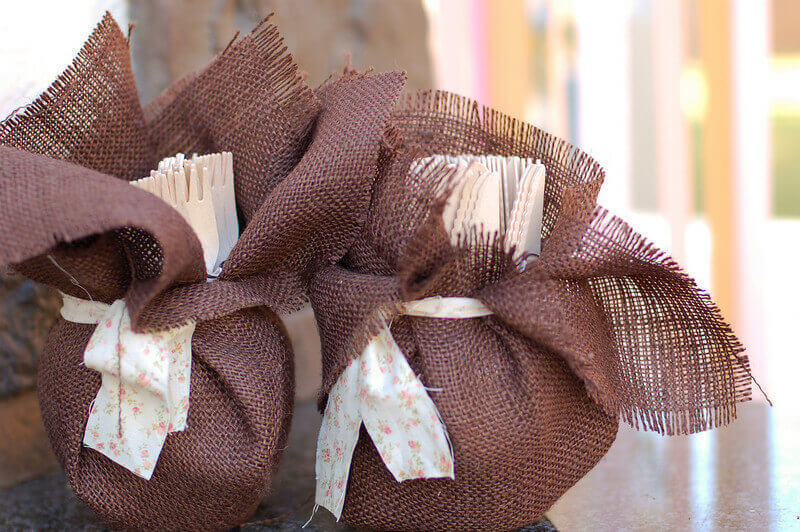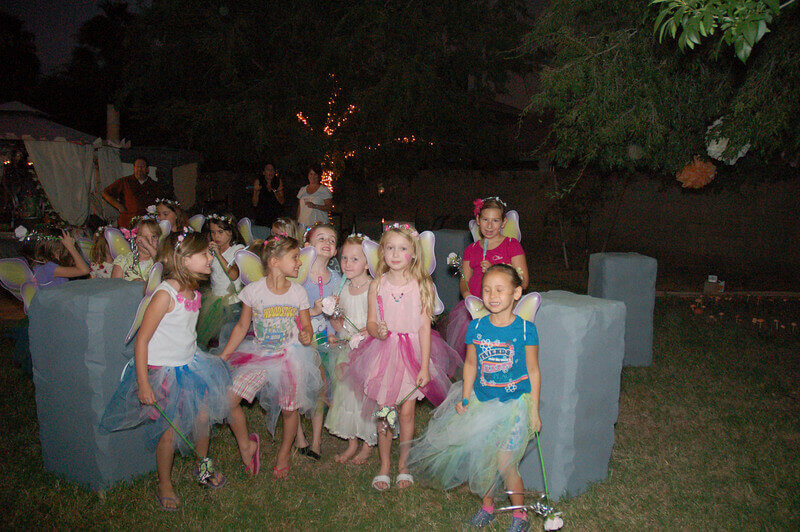 Gathering in the stone circle, getting ready for the treasure hunt! Wands at the ready, prepared to battle the evil Spriggan should he appear.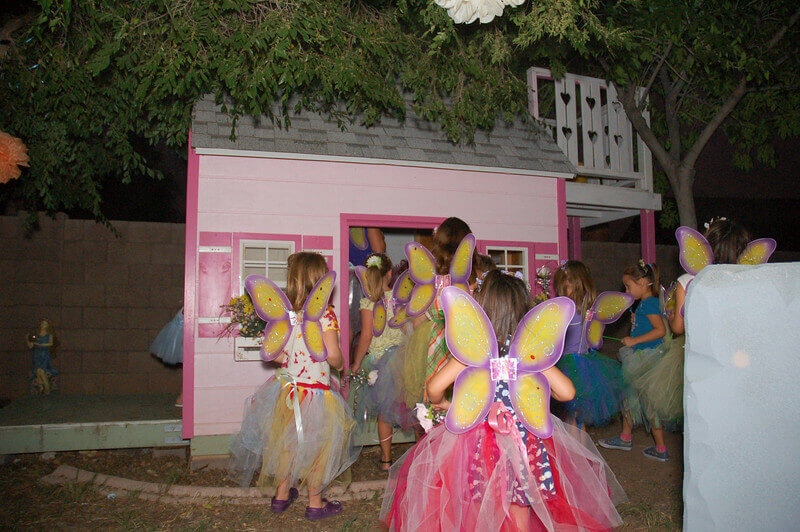 Heading for the first clue. Just how many fairies can you squeeze in one play house? It was like a clown car with tulle.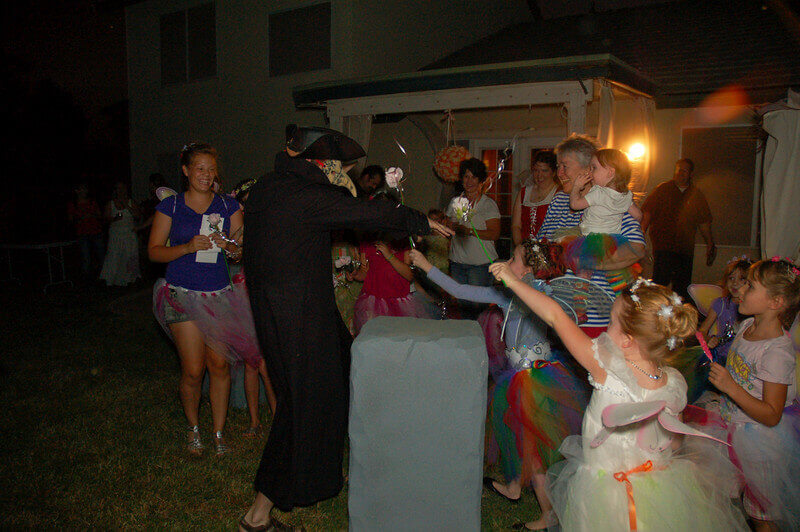 My husband gamely played the part of the Spriggan. Hey, it's a step up from the role of Swiper from my daughter's 4th Madeline-Dora-The-Explorer-Pirate-Princess-Pink birthday party.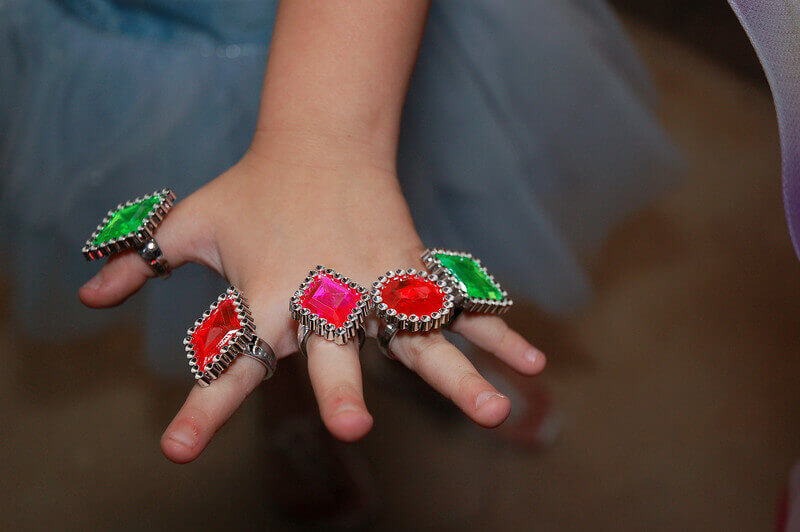 Some of the booty from the treasure hunt.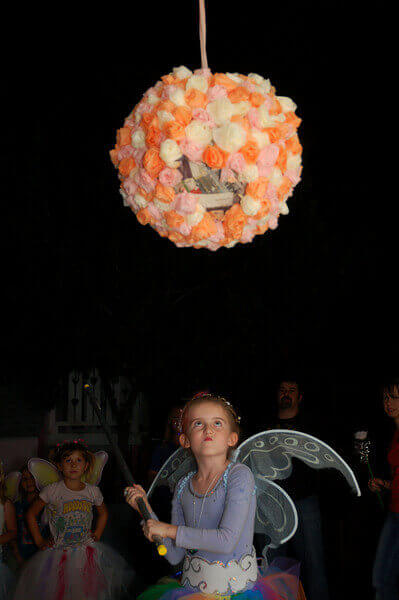 Pinata time!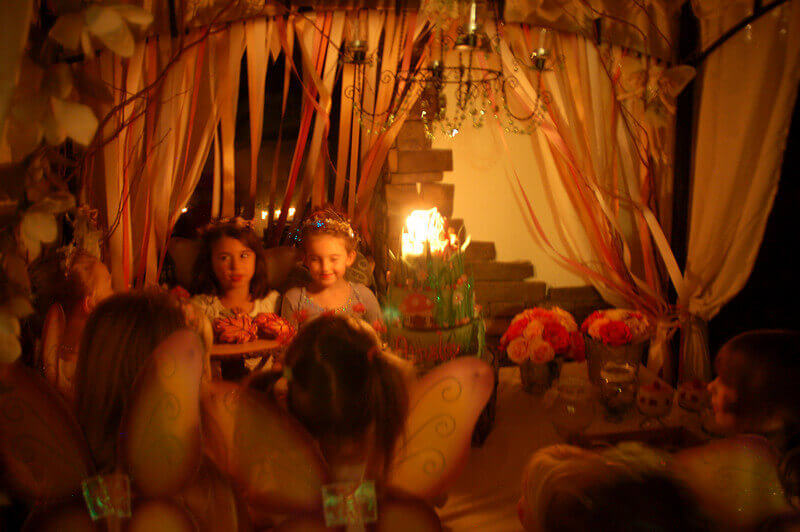 And then cake, of course.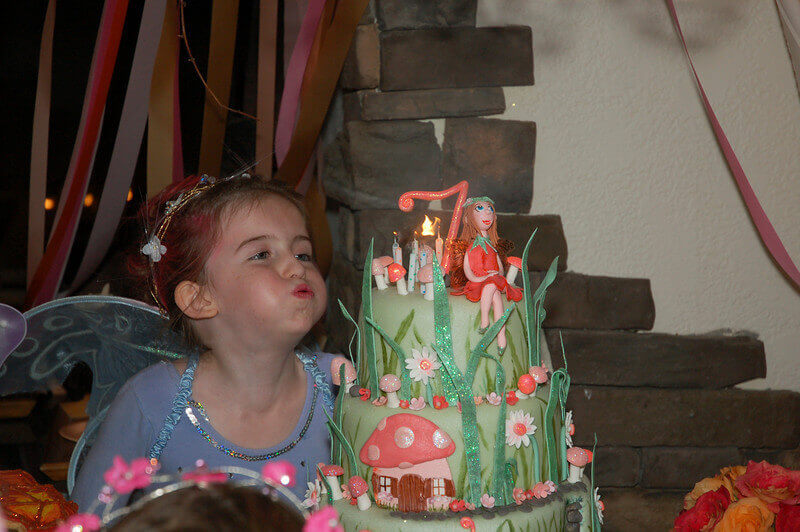 Whew! It was magnificently fun, both to plan and experience! I hope you've enjoyed seeing some of the pictures of the party and my creative efforts. I'll launch into how-tos next, many of which would be perfect for weddings or any kind of party.