Printer-friendly version
Sometimes you see something in a craft store, or a hardware store, and inspiration just hits. When I saw the octagonal mirrors at Joann Fabrics, this project immediately popped into my mind. Cake stands! Sparkly, shiny, tiered cake stands!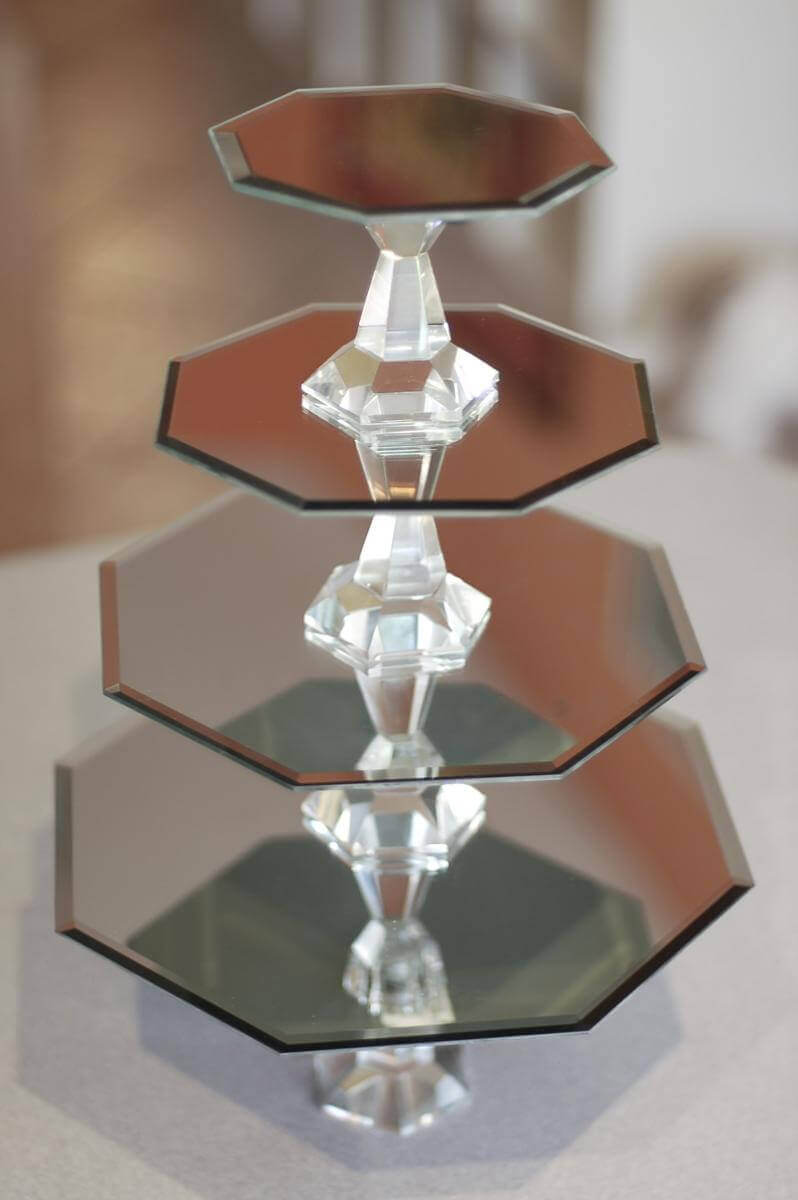 These DIY mirrored cake stands are easy to make, and so beautiful!
Simple Mirrored Cake Stands:
Mirrors in graduated sizes. I used 12, 10, 8, and 6 inch diameter sizes.
Candlesticks
E6000 glue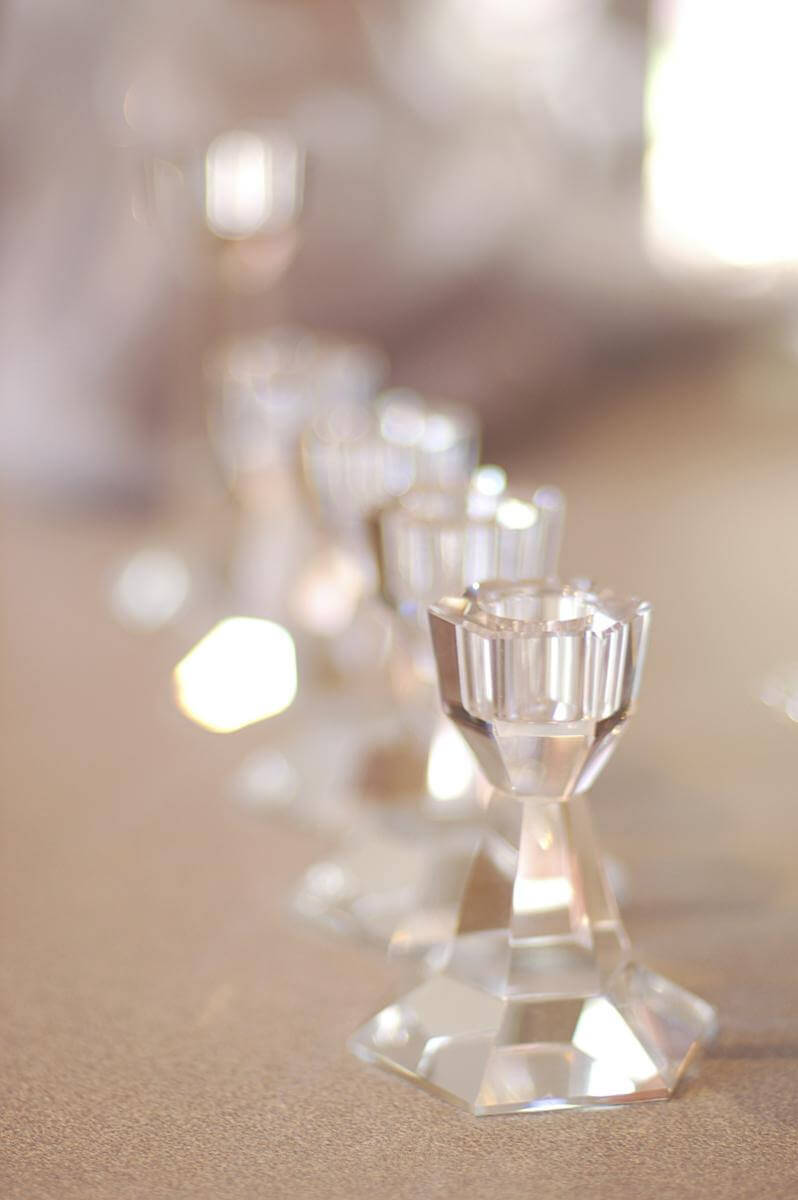 1) Turn the mirror over and find the very center (balance is important for cake stands!)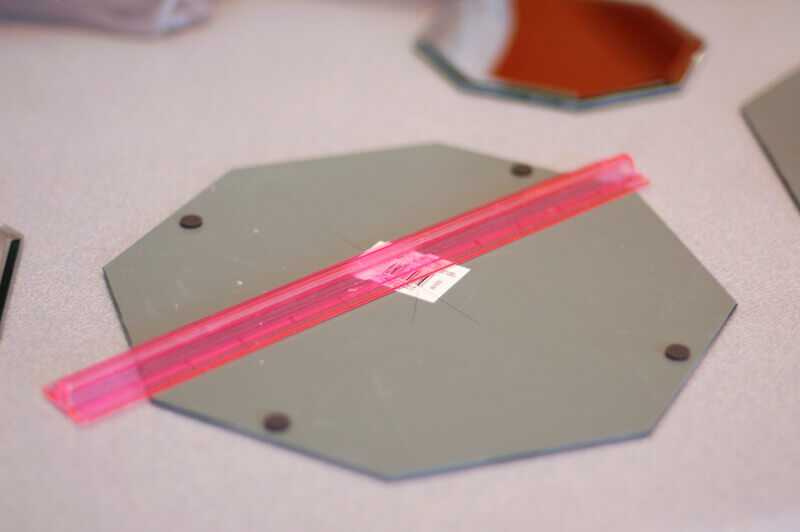 2) Use the E6000 glue to attach the candlestick to the bottom of the mirror.
Told you it was easy!
For the
Secret Garden baby shower
, I used the top three stands for the brush embroidery cookies.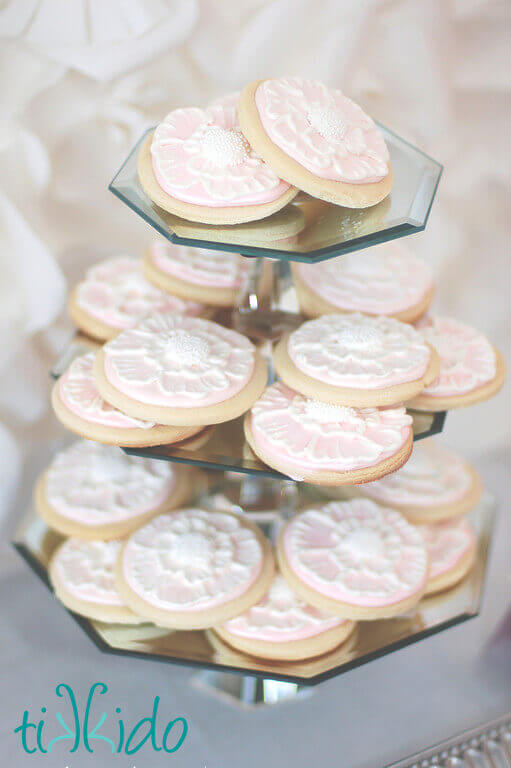 So elegant and versatile!