Printer-friendly version
Mickey Mouse has an eternal appeal to kids. Heck, tons of adults, too. A classic Disney/Mickey Mouse party full of classic colors, fun treats, and an educational new app? Awesome!! I love managing to teach my kids while they're busy having fun. ;-)
I invited my friends and their kids over for a fun, Disney-filled playdatethemed around Disney Imagicademy, and the brand new app available in the iTunes store, Mickey's Magical Math World.
We had all sorts of fun goodies for the kids to play with at the party. We didn't want to use these as favors, we wanted to play. But of course they got to take home the goodie bag full of Disney treats and art supplies, too. It's fabulous to see how happy kids are just to create. Making stuff--food, art, music, whatever--is such a great joy in life, and I love doing anything I can to nourish it. Even if it's as simple as a pad of paper and some crayons.
I couldn't resist the opportunity to make some Mickey and Minnie mouse ears for the kids.
Look at that cutie! Kids take such joy in every moment of life. It makes me happy just seeing that smile.
Niamh was very excited to have such an important job at our playdate: showing her friends how to play Mickey's Magical Math World. They all went completely nuts for the making robots game on the app.
Even though we used the Apple TV to show the content on the big screen, the kids all wanted to crowd around in a big, snuggly, enthusiastic lump.
To keep all of the kids happy and busy, I let them open up their activity bags and start the art fun. These twins were so fun. The one in red is such a free spirit, and drew with two markers at a time. His brother in blue is careful and methodical, and colored his puzzle with amazing care and attention to detail.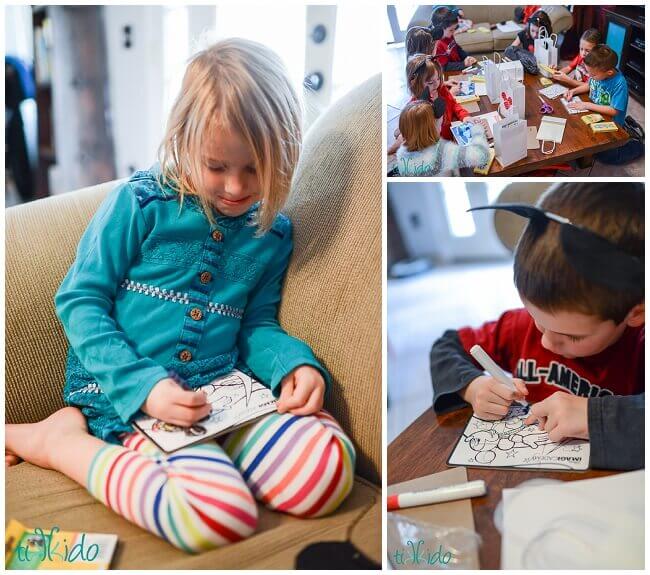 The art projects and puzzles kept the kids happy for a long time!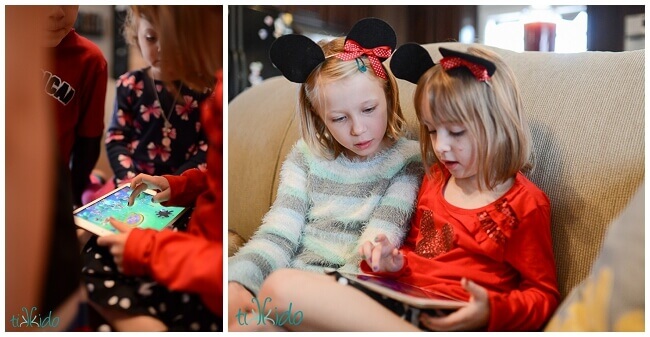 Punctuated with making robots and finding patterns and counting fun with Mickey and friends, of course.
We had simple snacks for our little guests (wine and nibbles for the moms, who were busy having our own play date on the other side of the room ;-) ).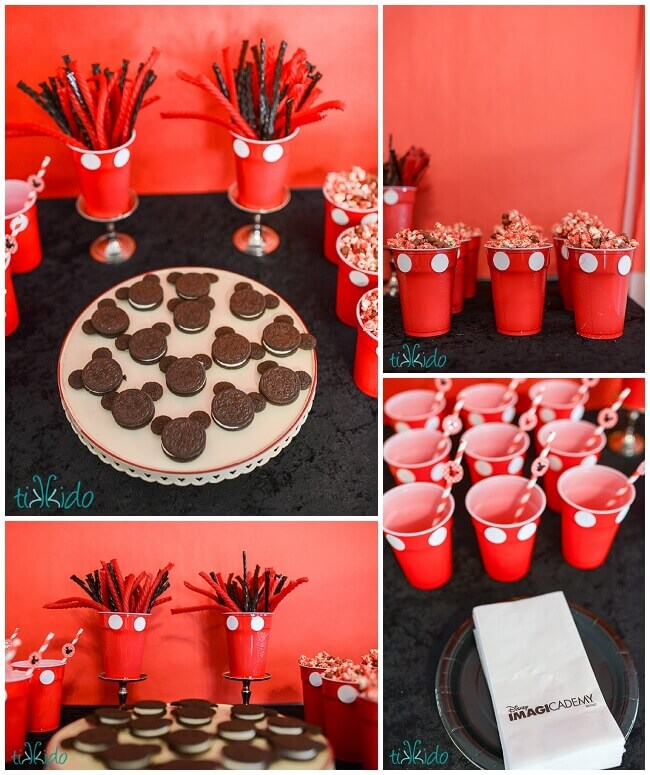 Mickey Mouse Oreo cookies, Polka Dot Popcorn, and strawberry and chocolate licorice. Let's just say it wasn't a healthy play date, but the kids sure did love it!
Who could resist Magical Mickey Mouse Punch to wash it all down? Nobody!
Hmmm...yeah, maybe too much sugar. No worries, we let them run it off in the backyard.
Long after her friends had left, Niamh was still happily playing Mickey's Magical Math World. Definitely kid approved! I can't wait to get Mickey's Magical Arts World for her when it's released in February. UPDATE: Mickey's Magical Arts World is now available, yay!
I was selected for this opportunity as a member of Clever Girls Collective and the content and opinions expressed here are all my own.