Printer-friendly version
Marnie from Phoenicianista throws amazing parties. Her attention to detail and creativity blow me away every time. That's why I'm so excited to debut her latest party here on the blog, an under-the-sea Atlantis extravaganza for her daughter.

Marnie made gorgeous tissue paper to deck the house. The length of the tissue, the organic look of the torn and crumpled material, the raffia stringing it--all added to a dreamy, wavy, undersea atmosphere.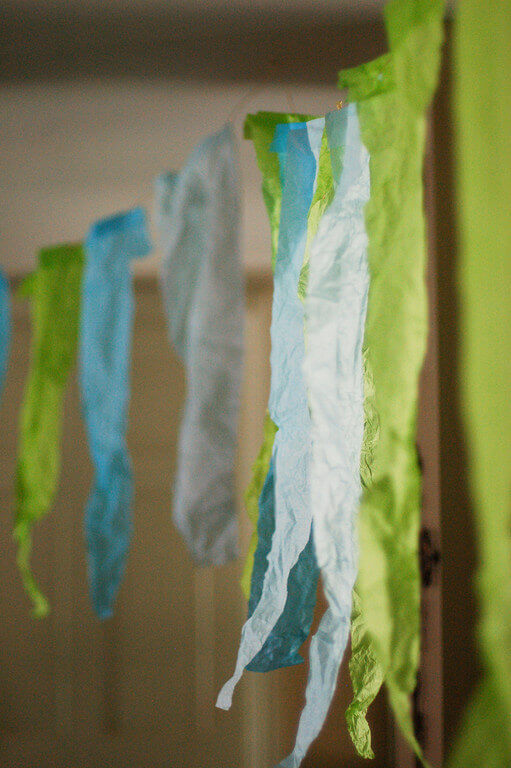 Simple, inexpensive, but exquisite touches were everywhere, like the shell necklaces adorning the beverage dispensers.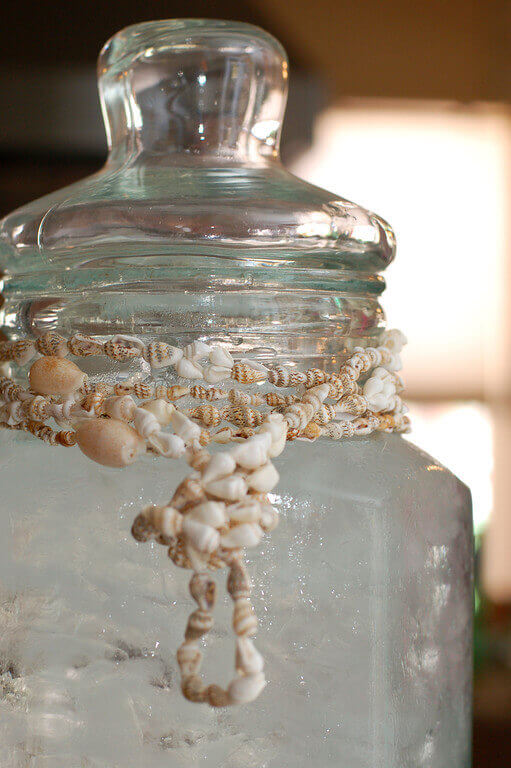 I love how even the glass of the containers she used looks like sea glass.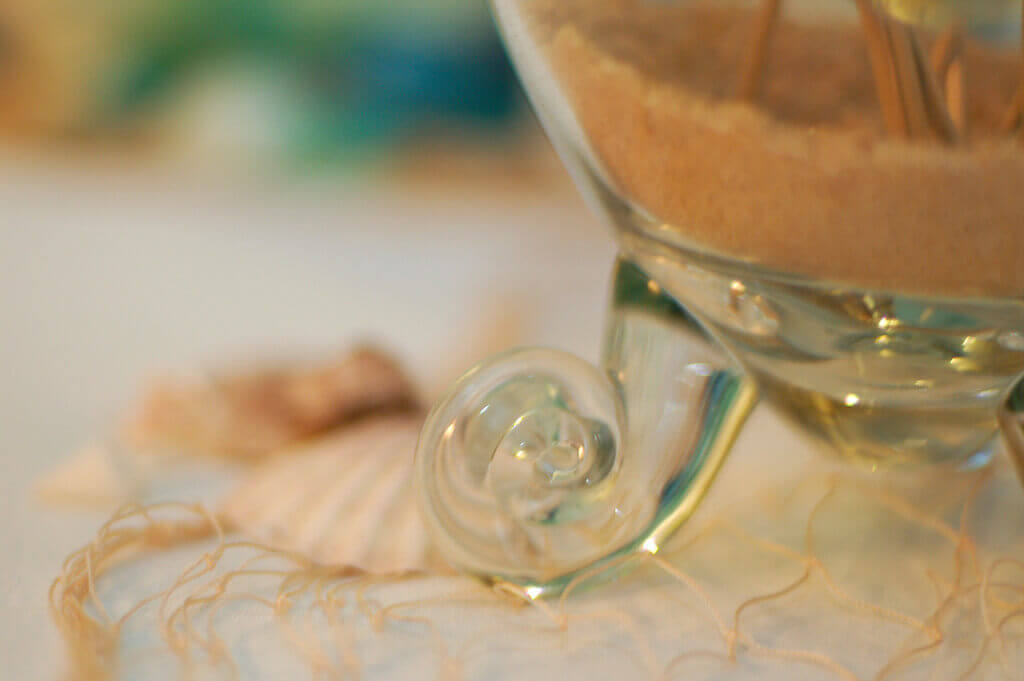 The centerpiece of the food display was the spectacular cake (made by Marnie herself!). Not only do the abundant sparkly white-chocolate shells look fabulous on the cake, but it's always a good idea to have enough so that each child can get some of the decorations, even if he or she has an interior slice of the cake.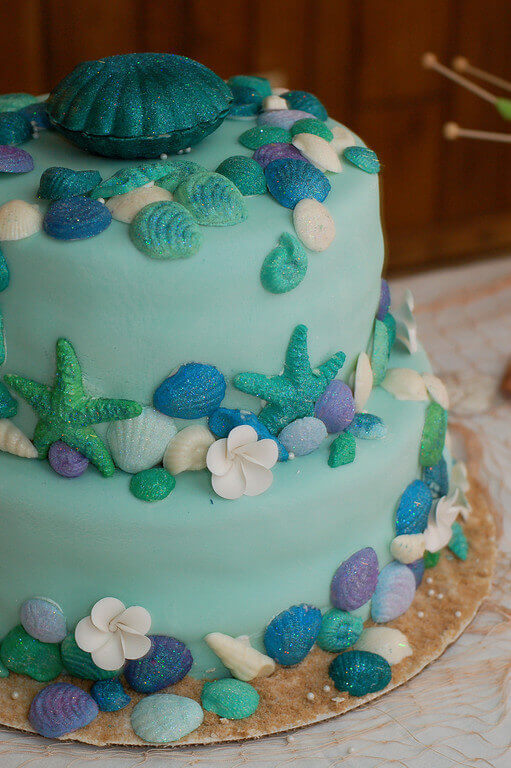 Chocolate caramel popcorn--aka "Coral Crunch." It really did look like coral sitting there!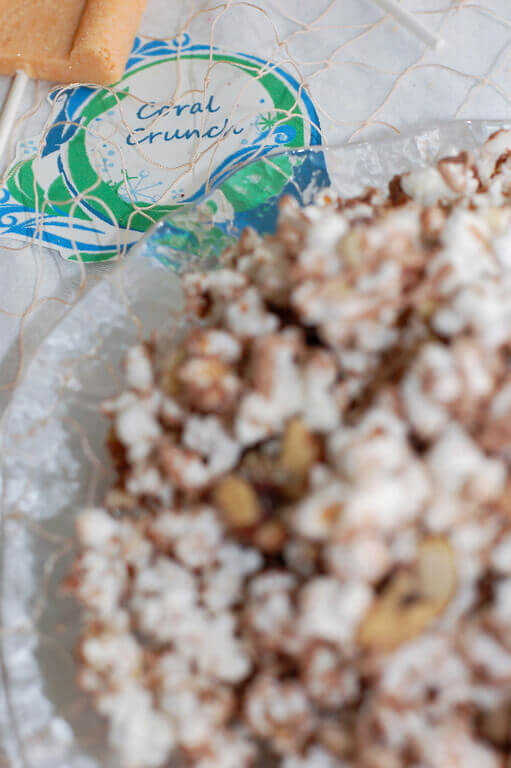 Rock candy--so very pretty, and such a kid-pleaser.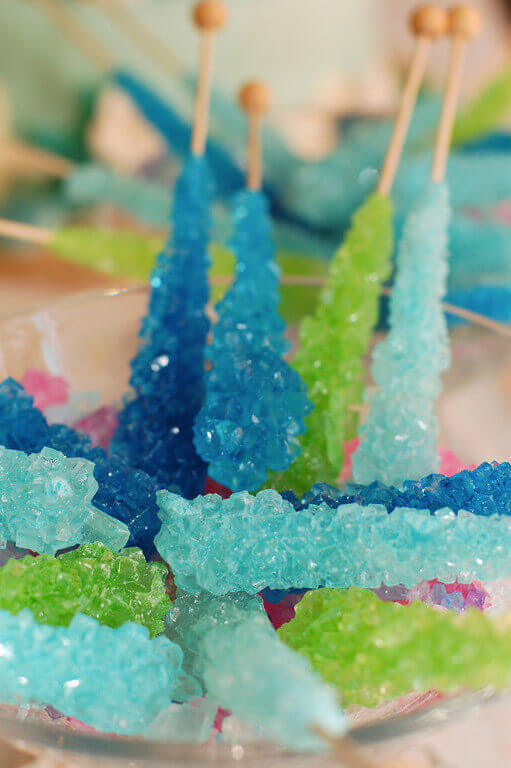 I just love these "mermaid jewels," homemade hard candies in jewel shapes.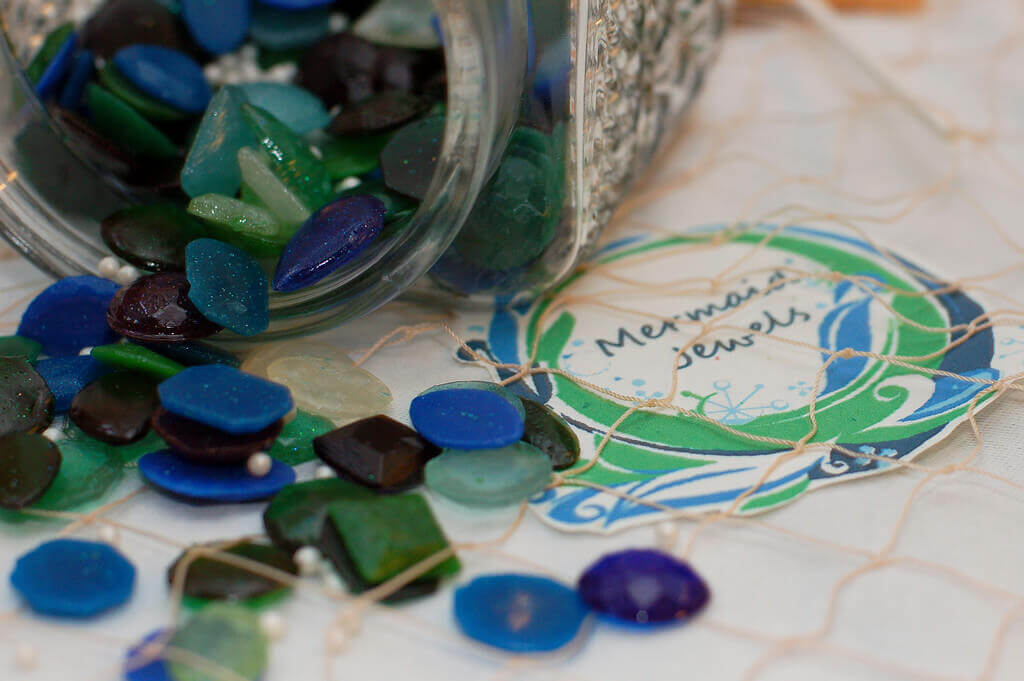 Lobster Skewers (the hard candy lobsters were also made by Marnie). And in the bottom right corner, those "octopus eyes" were the most delicious rice crispy treats I've ever tasted. I can't make rice crispy treats. Mine turn out tooth-breakingly hard every time. But these were absolute perfection. Better, somehow, than just regular rice crispy treats. Marnie reports that her husband, who was in charge of this treat, has a few secrets to making his own truly exceptional version. I don't know what they are, but I can report that they make a difference!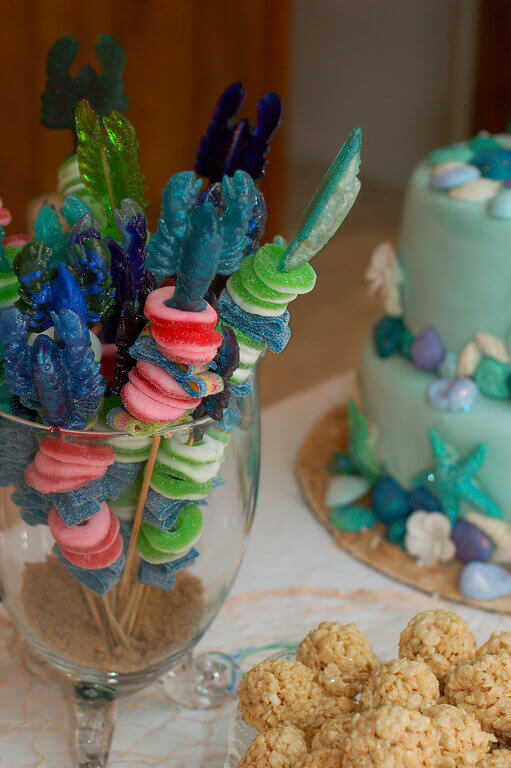 Saltwater taffy, of course!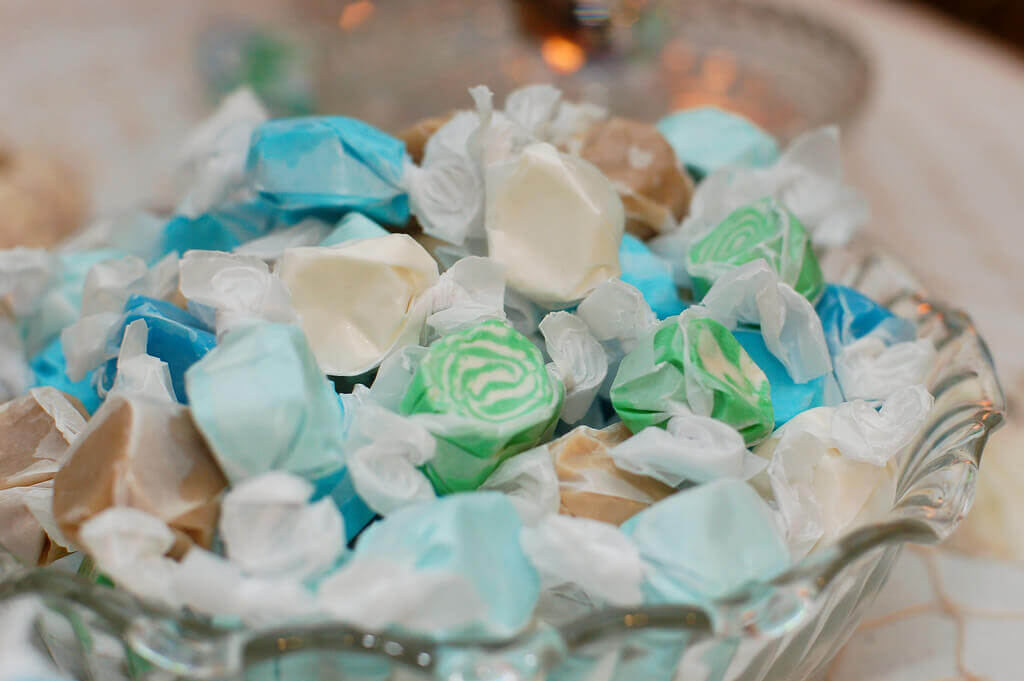 Remember the cookies I made for two parties on the same day? This was one of those parties!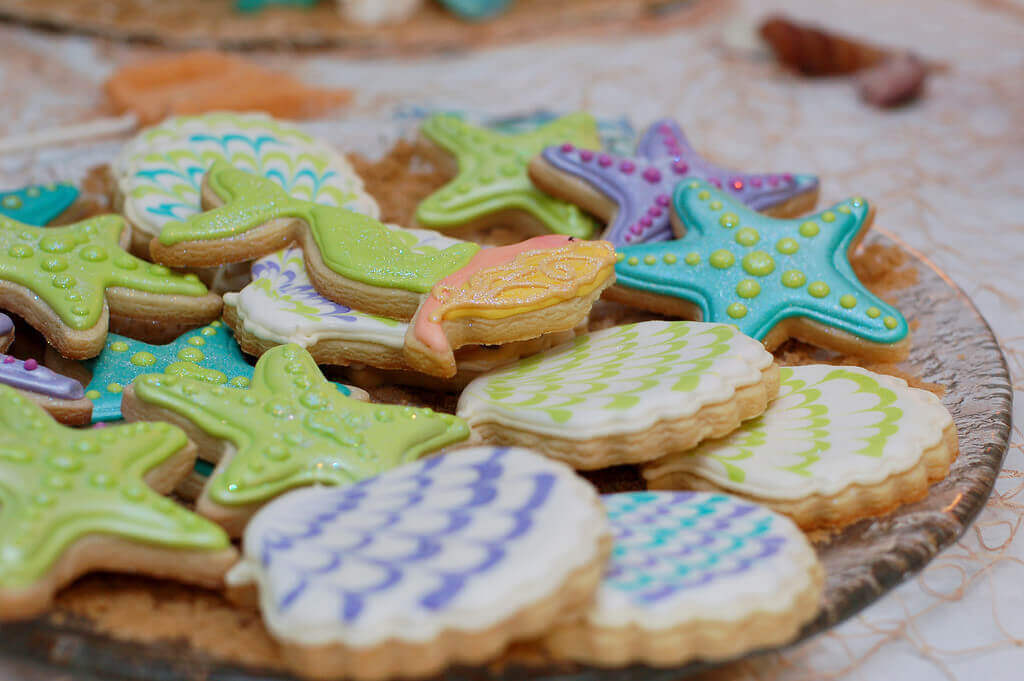 Seanut Butter and Jellyfish sandwiches!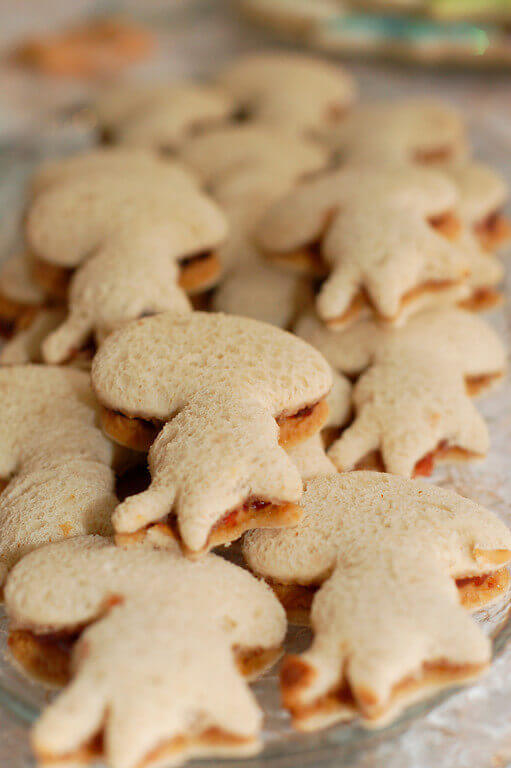 Ham and Cheese "sushi" rolls. Those little starfish toothpicks are real starfish!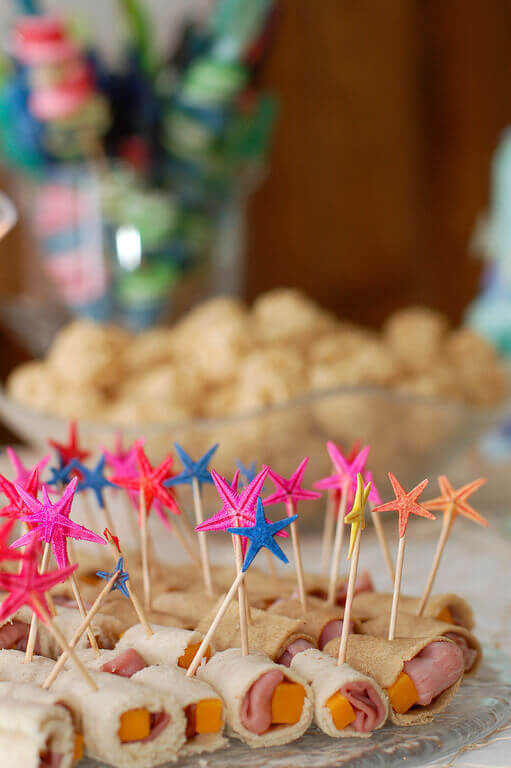 Mini squid (hot dogs) were a big hit.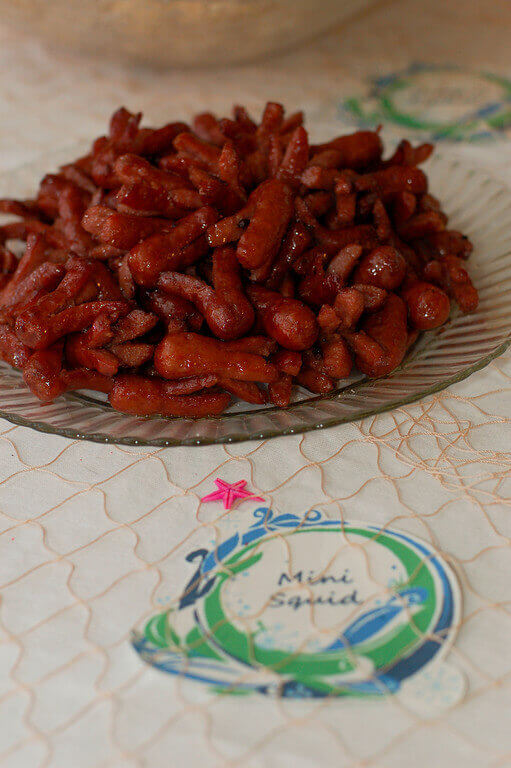 And just take a look at this amazing pinata Marnie had custom made! It was as big as the birthday girl.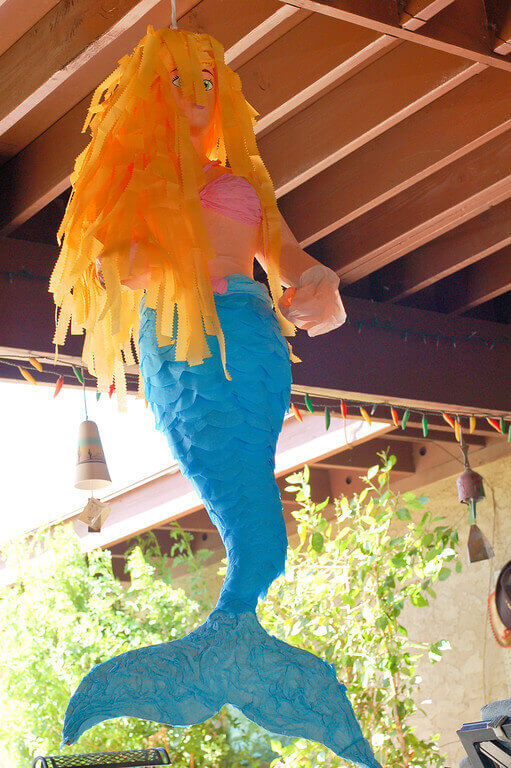 It was also extremely well made!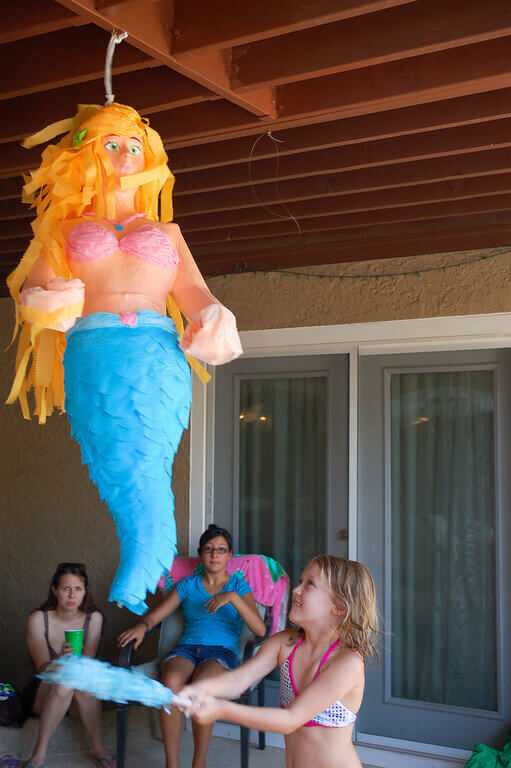 The kids broke two sticks, then admit chants of "Tear her down! Tear her down!" Ryan's father pulled the pinata apart. Mermaid carnage!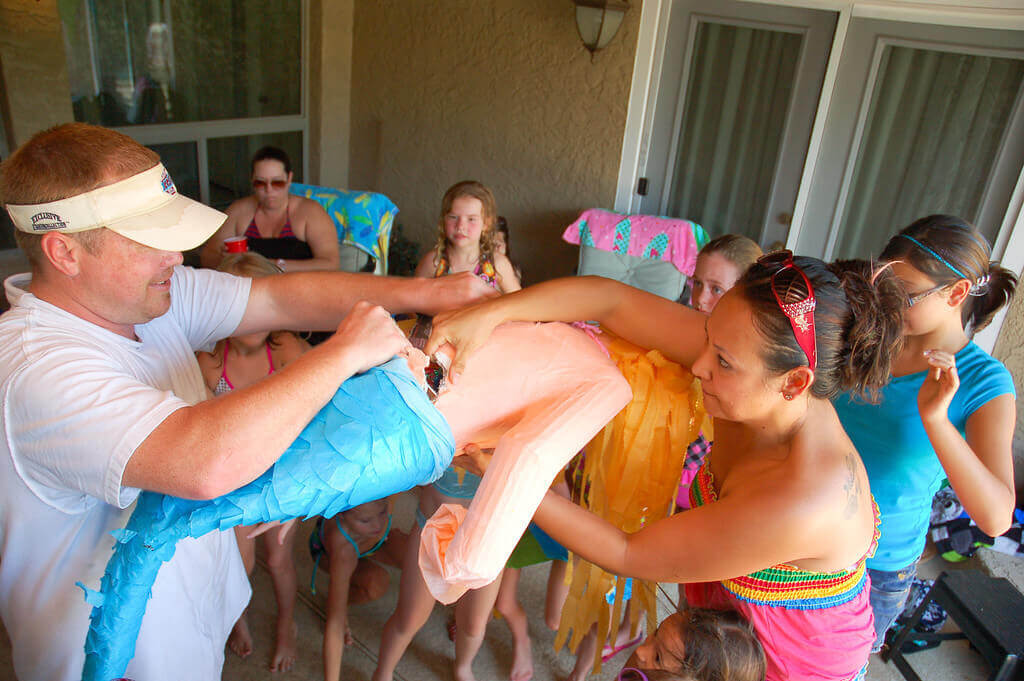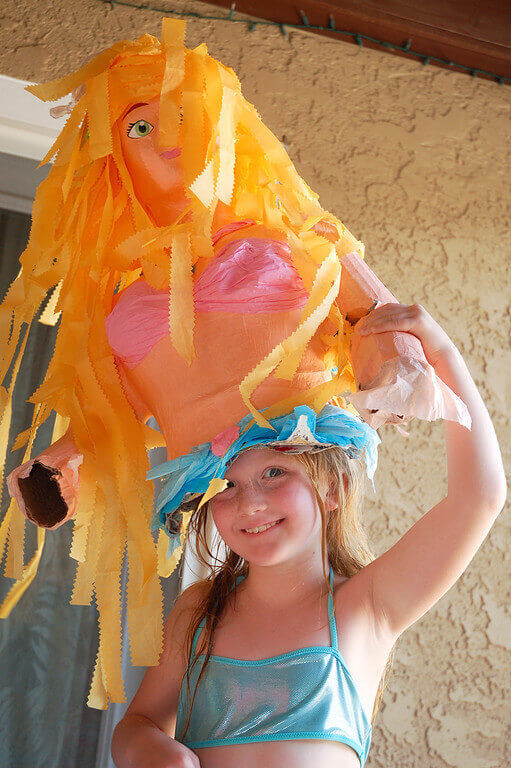 What an exceptional celebration in every respect! I'm so delighted I had the chance to share it with you today. I hope it was as inspirational to you as it was to me.