Printer-friendly version
The batch of Chubby Hubby ice cream inspired cookies turned out so well, that I decided to make a second easy bar cookie adaptation of another Ben and Jerry's flavor, this time one of my husband's favorites:  Chunky Monkey.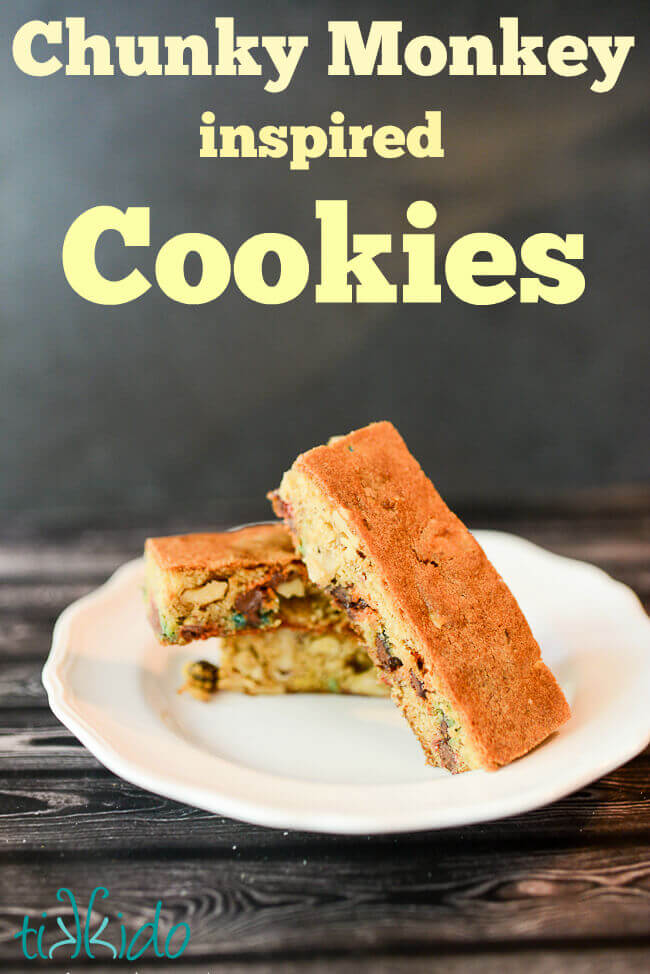 Drew likes pretty much anything with banana, so Ben and Jerry's Chunky Monkey® ice cream, with its bananas, chocolate, and walnuts is always a sure hit.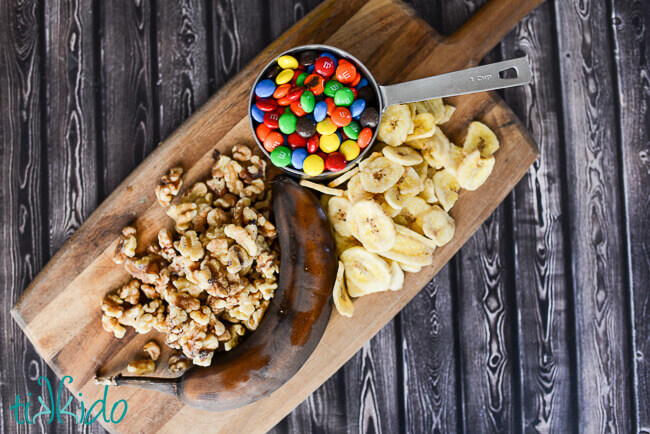 For my cookie version, I wanted to double down on the banana flavor, so I used both a banana and dried banana chip snacks.  The banana in this photo looks dark and odd because once bananas get too dark and spotted for anyone to eat in the house, I just toss them in the freezer, skins and all.  When it's time to make banana bread (or Chunky Monkey cookies!), I just pull the bananas I need from the freezer.  When they've thawed, a small squeeze is all it takes to squirt the banana out of its skin and into the mixing bowl.
Chunky Monkey Cookie Recipe Ingredients:
1 cup butter, softened
3/4 cup brown sugar
3/4 cup sugar
2 eggs
1 teaspoon salt
1 teaspoon vanilla
1 teaspoon baking soda
one over-ripe banana
2 3/4 cups flour
1 cup walnuts
1 cup dried banana chips
2 cups chocolate chips (I used MnMs)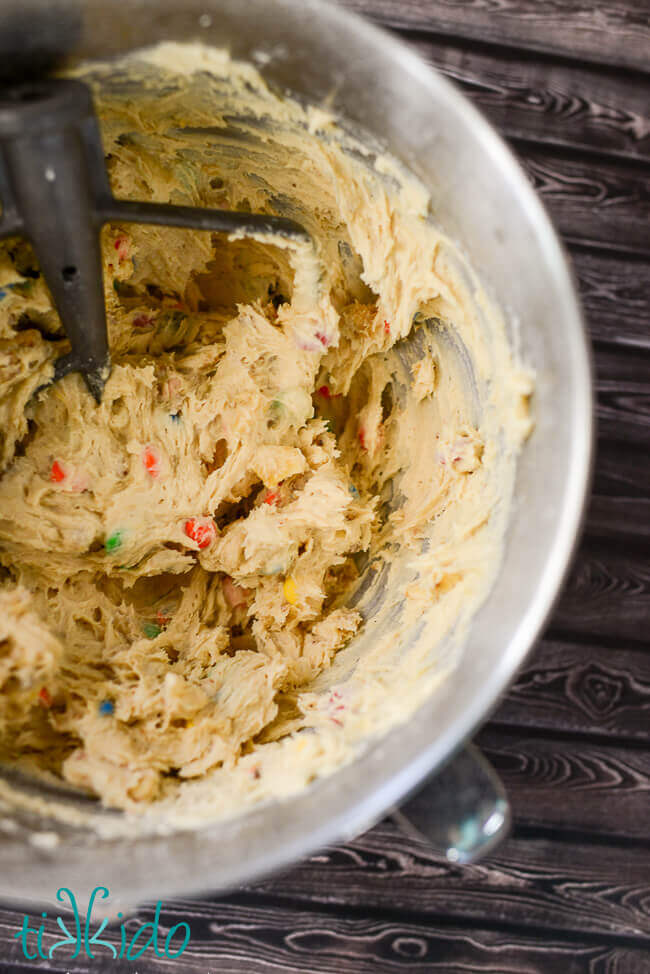 Preheat oven to 350 degrees Fahrenheit.
Cream together the butter and sugars.  Add eggs, one at a time, and beat.  Mix in the salt, vanilla, and banana.  Add the flour and baking soda, and mix until well combined.
Add in the nuts, chocolate, and banana chips, and mix just until the chunky ingredients are nicely distributed.  Take care not to over-mix if you're using a KitchenAid mixer, because it could pulverize the nice chunky stuff.  Remember that time my mixer tried to beat a spoon into some icing (and made some serious progress)?  Those mixers are strong.
Spread cookie dough into a 9x13 pan, and bake for 45-50 minutes.  The added moisture content the banana adds really changes the baking time from standard bar cookies, but it's totally worth it.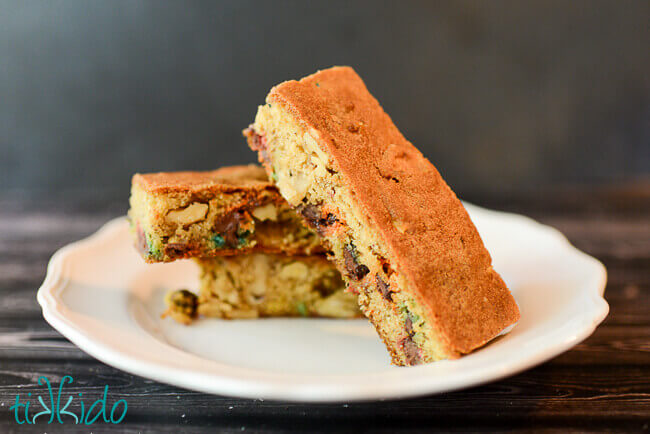 I'm not even a big banana fan, but wow, these were good.  Soft, but not too cakey, and packed with flavor and texture.  I have no doubt I'll be asked to make these again, and soon.