Printer-friendly version
Halloween will be here before you know it, and if you need an incredibly fast and easy costume, whip up one of these pirate eye patches, throw on some hoop earrings and tie a scarf around your head.  Voila, 5 minute pirate costume!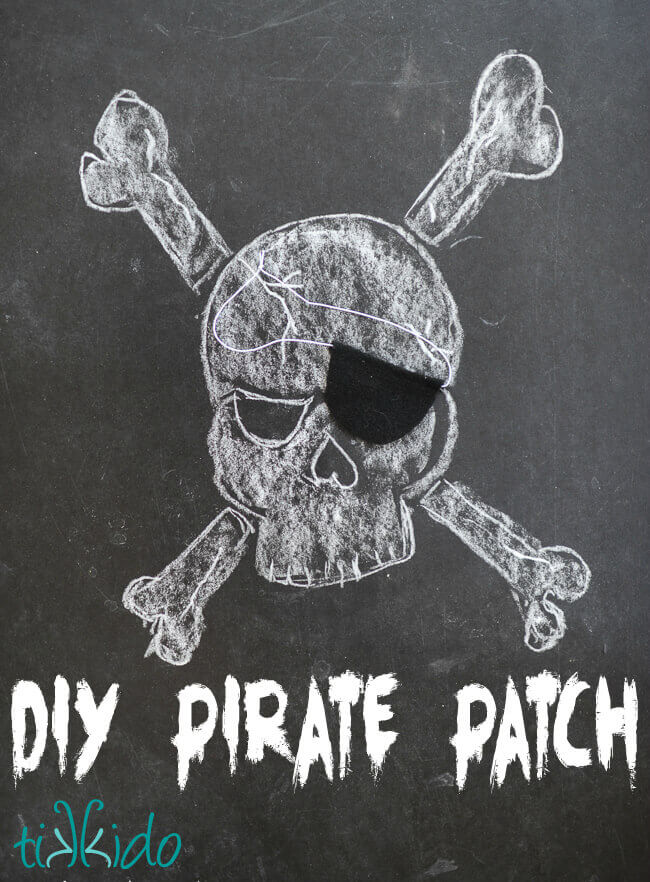 I needed a few pirate patches for a GISHWHES scavenger hunt item two weeks ago, and despite the fact that I used to have dozens from my daughter's Madeline/Dora the Explorer/Pirate/Princess/Pink birthday party, they have all disappeared in the intervening years.  No problem--I knew I could whip some up in just minutes.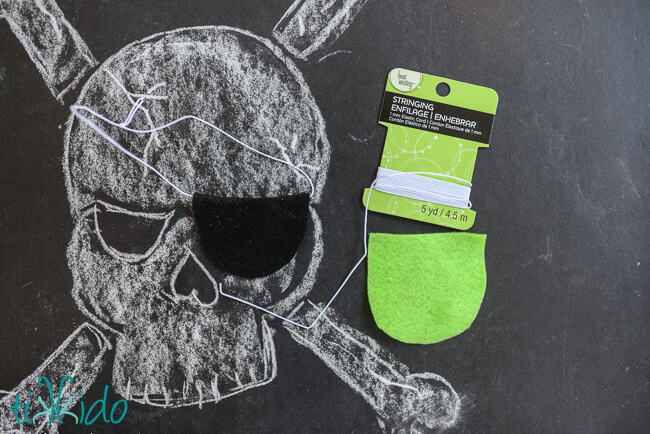 Materials for Easy, No-Sew Pirate Patch Tutorial:
black felt
elastic string (buy it here)
low temperature hot glue gun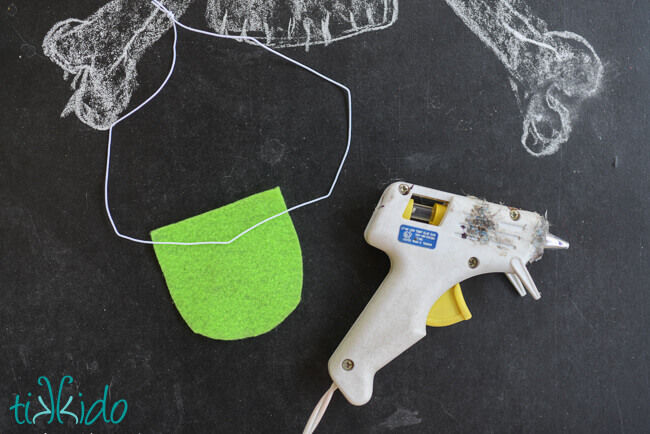 Cut out a piece of felt in a U shape.  Make it taller than you want your finished product to be.
Tie the elastic cord in a loop large enough to fit around your head, and tight enough not to fall off.  Use a low temperature hot glue gun to glue the cord to the felt eye patch, folding the top edge of the felt over the cord, and sandwiching it between the layers of felt.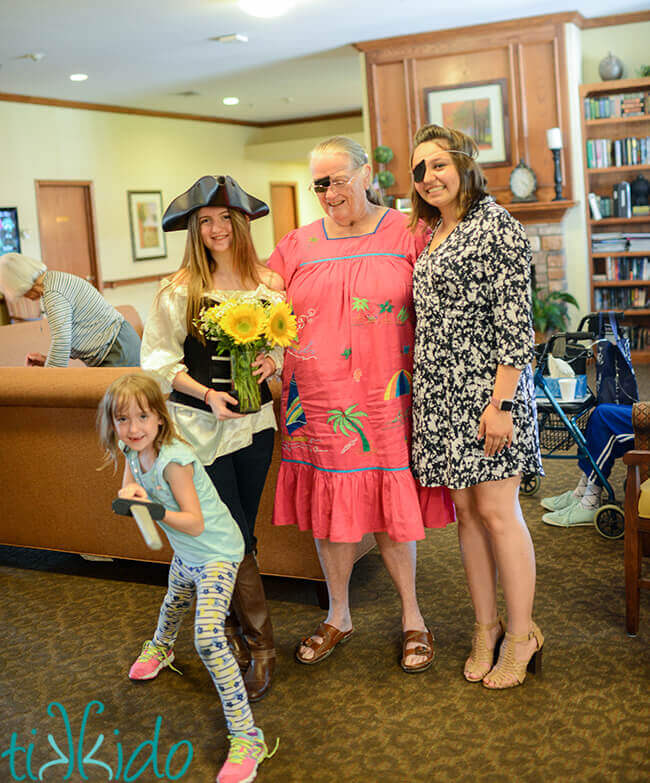 That's it!  You're ready to go out and maraud, pillage... or just bring a little sunshine and silliness to someone in an assisted care facility, like we did for GISHWHES!