Printer-friendly version
The GISHWHES scavenger hunt is about having fun, but also doing good in the world, and as such, there was a scavenger hunt item every day for doing something--anything--to make someone happy.  I did the item on day 4, and decided to show a little love to my truly magnificent neighbors.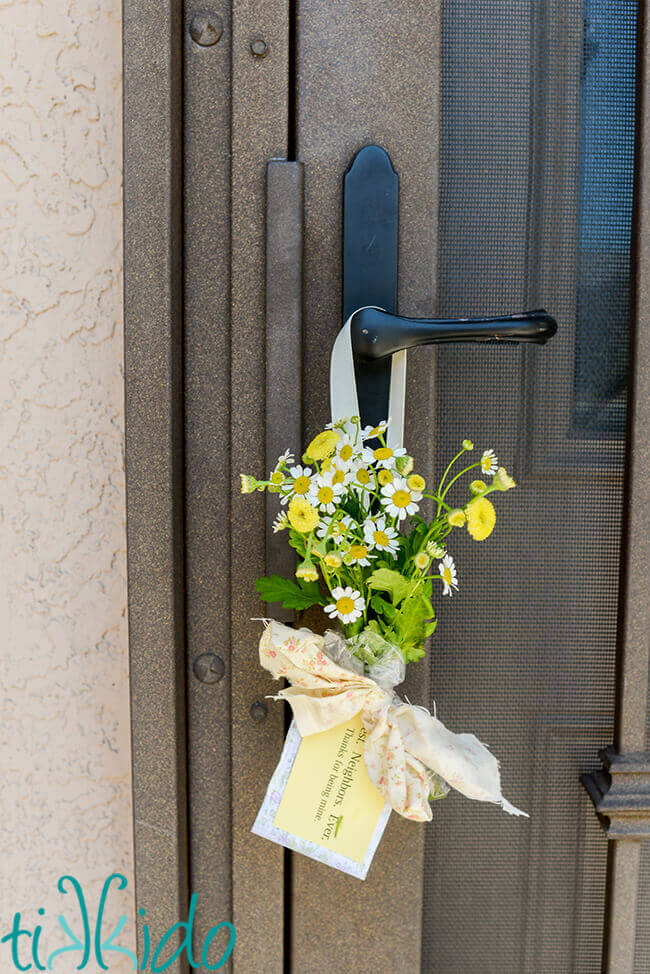 The neighbors on my little culdesac are seriously magnificent.  They're my friends, they watch out for my kids and my dogs and my house, we have birthday parties and culdesac Halloween potlucks together.  This is not what my old neighborhood was like, and I know how amazingly lucky I am.  I made a tiny posey of fresh flowers and hung them on their doorknobs as a small way to say thanks for being there for us.  I used to LOVE doing this on May Day when I was a kid!  I have no idea why I ever stopped.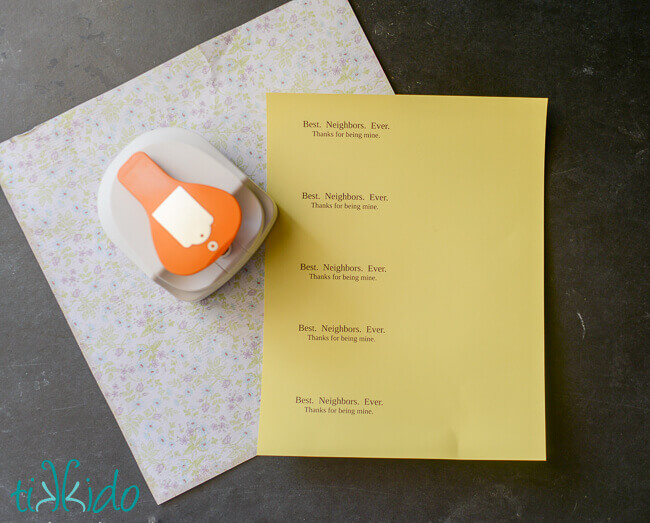 I pulled out my basic tag punch and some pretty paper to make some very quick and easy thank-you tags to go along with the bouquets.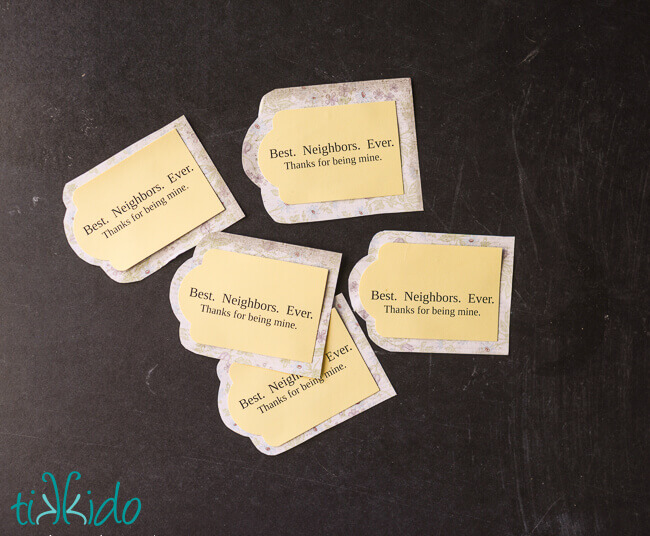 I don't know why it took me so long to buy a tag punch; I use it all the time!  More than any of my other punch shapes, definitely.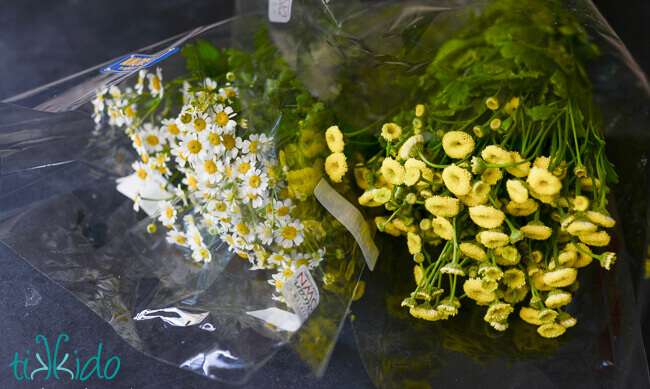 These delicate little flowers came from Trader Joe's.  Not expensive, but so pretty and fragrant.  I liked the small sized flowers for my small bouquets, too.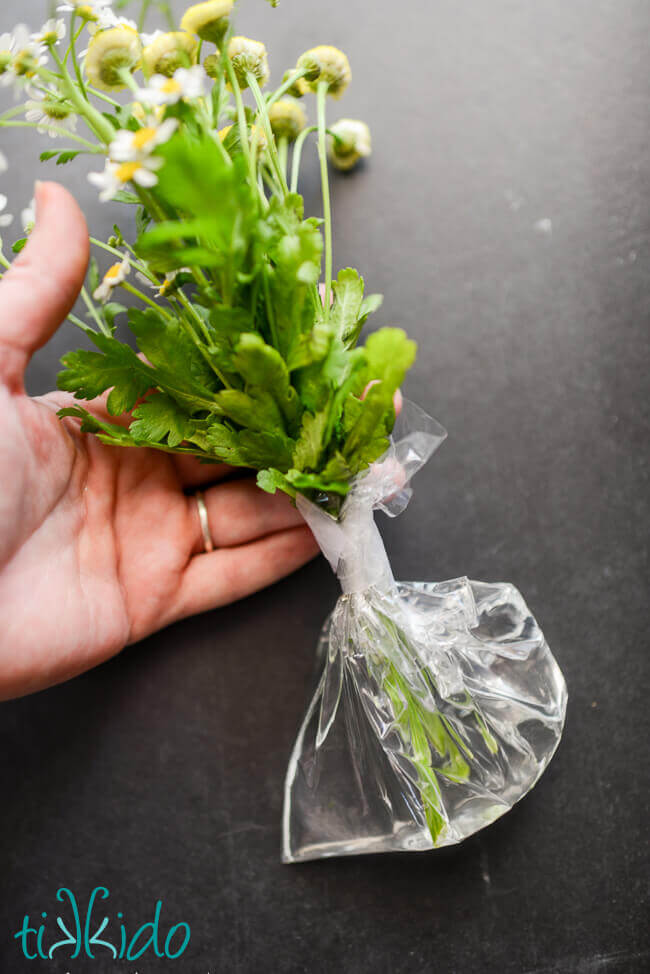 It's summer, and I live in Phoenix, so I knew I'd have to figure out something to keep the flowers fresh until people came home and found them.  A bouquet of dead flowers wouldn't give quite the message I was going for.  I ended up using just a plastic sandwich bag filled with a bit of water and wrapped tightly with tape.  It worked brilliantly.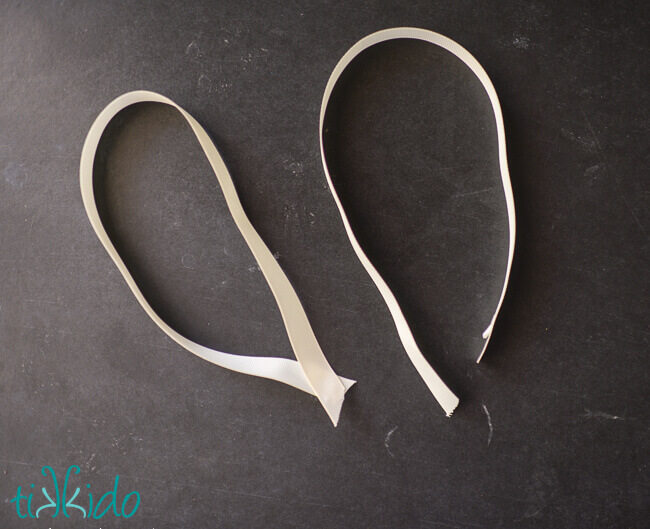 I used ribbon and a hot glue gun to add a little hanging loop to the back of the bouquets.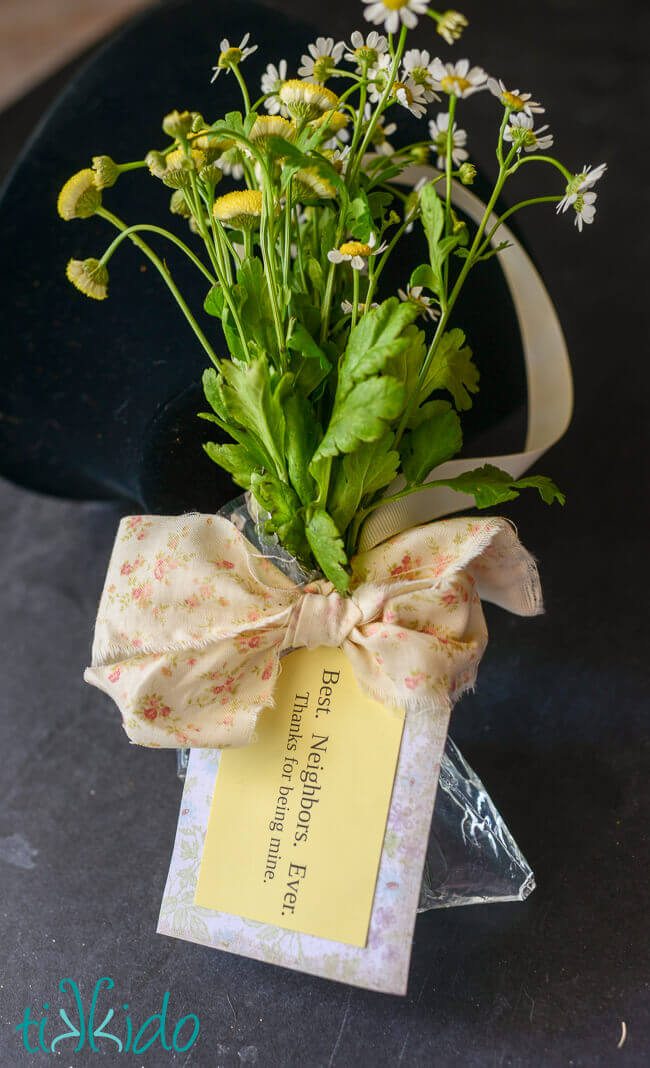 A fabric ribbon bow completed the rustic, casual look of the bouquet.

The bouquets stayed fresh, even in the Phoenix heat, and I loved seeing them disappear inside throughout the day.  This random acts of kindness thing is awfully fun.