Printer-friendly version
Our Little Red Riding Hood picnic party had to have a wolf, of course, so I whipped up a fun wolf tail and ears costume out of yarn.  Warning: the kids found the tails and ears so much fun to wear that you may end up with a pack of wolves and no Little Red Riding Hood at your party.  ;-)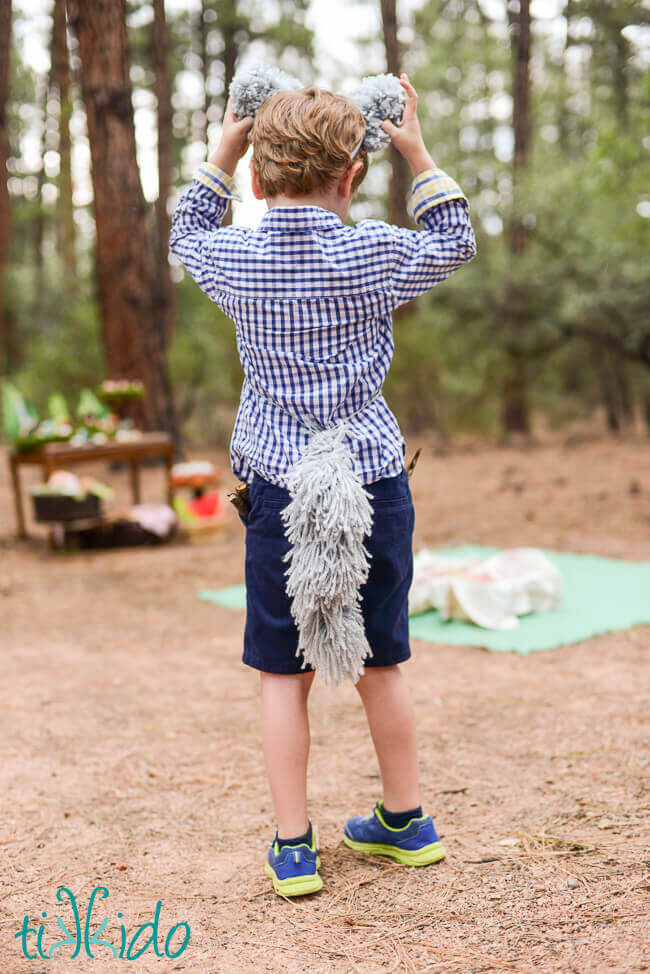 Really.  I'm so glad I made a set for each kid, because they all completely flipped for them.  My daughter loves just wearing her tail around the house, on playdates, to the store...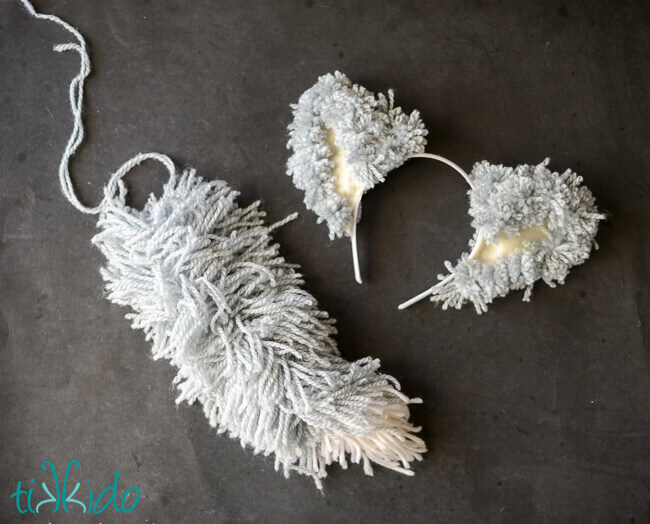 It's a fabulous costume piece for imaginative play, and we're getting so much more use out of it than just a single party!
Materials for Making a Costume Yarn Wolf (or Dog) Tail:
yarn (I used inexpensive white and grey yarns)
Yup, all you need is yarn!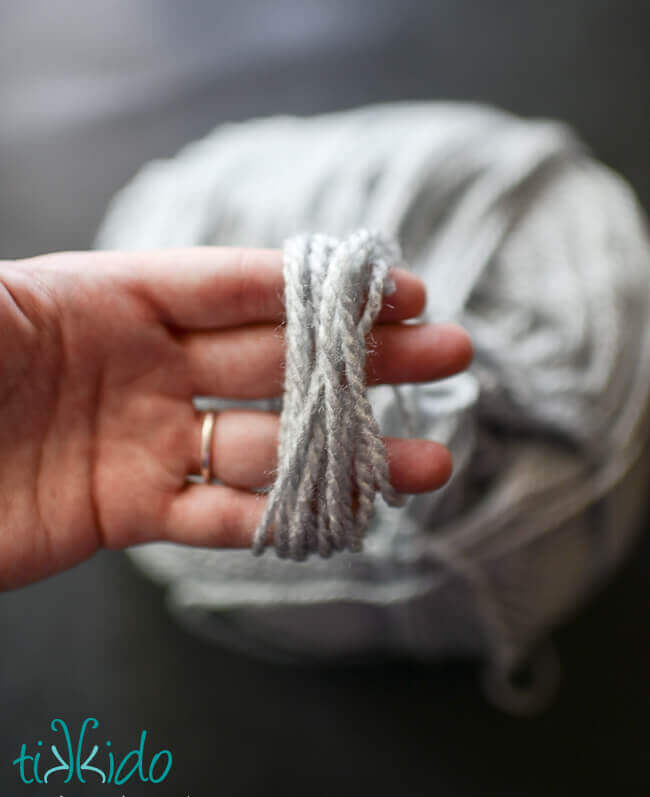 Start by making a bunch of clusters/tassels of yarn.  I found that wrapping the yarn around my fingers about ten times made the perfect sized loop of yarn.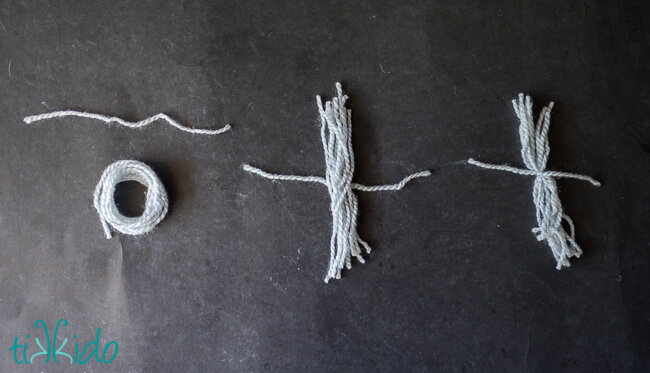 Make your loop of yarn, cut it so you have approximately ten strands of yarn, and use another similarly sized piece of yarn to tie a knot around the center of the strands.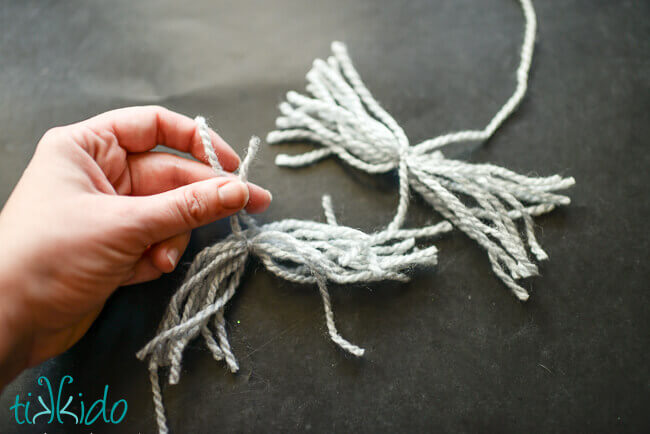 Cut a longer piece of yarn a few inches longer than you want the finished tail to be.  Tie your little yarn tassel to that long piece of yarn.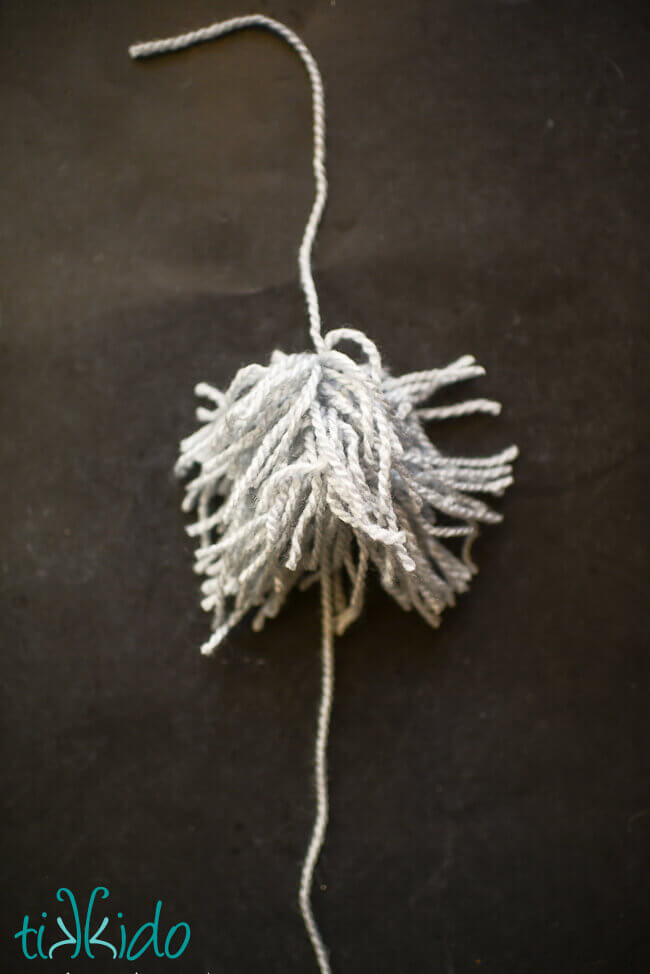 When tying on the clusters of yarn, you don't have to worry about tying them right next to the other bunches; tie it a a couple inches above or below the other clusters and then just push it along the center piece of yarn until it's snug against the others.
If you'd like to, switch to a different color (I used white) at the tip of the tail.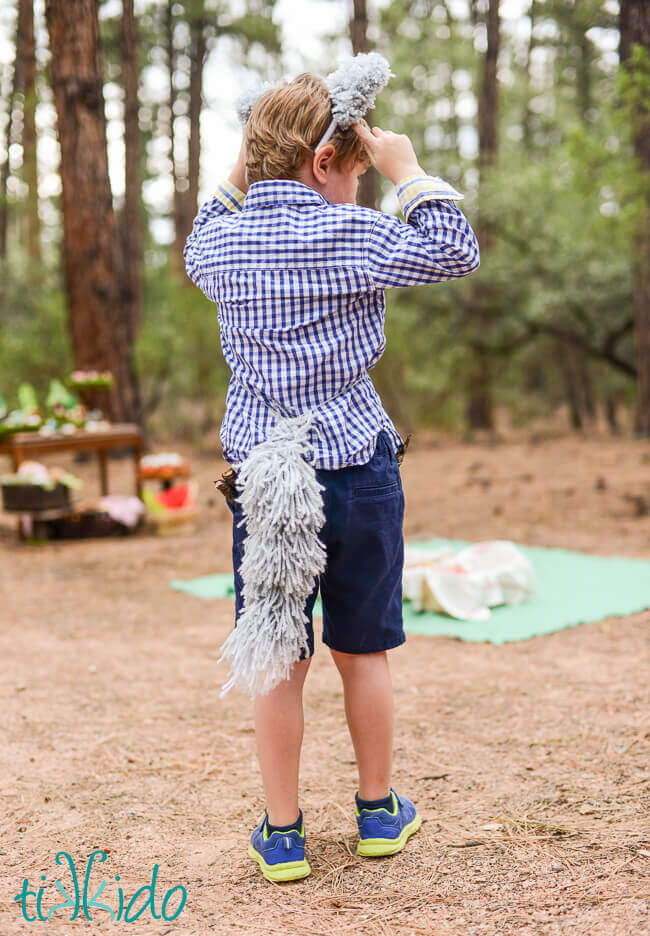 Cut a long piece of yarn to use as a belt, and tie the wolf tail (using that center foundation string to tie it on, not one of the short pieces of fur).  Then let the howling (and barking, and tummy rubbing) good times begin!