Printer-friendly version
I was out of town this past week, on a family vacation in Washington, D.C. What a magical experience!

From educational fun at Fort McHenry, where we got to try on a soldier's hat...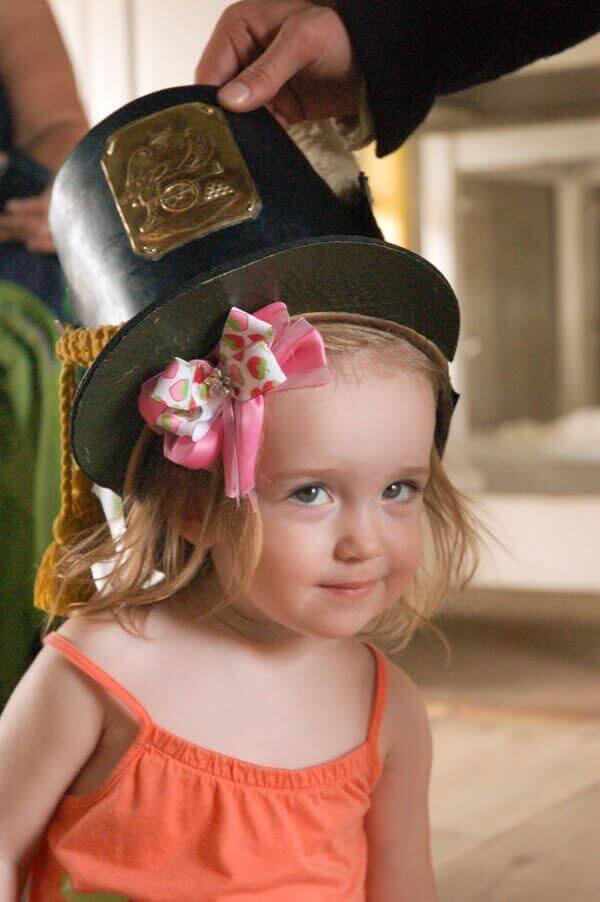 ...and help raise a full-sized replica of the original Star Spangled Banner...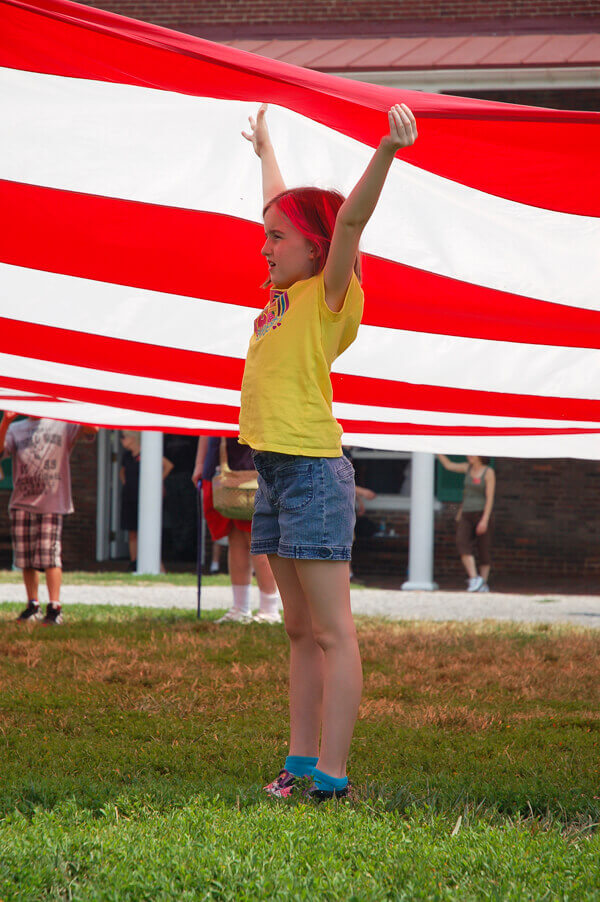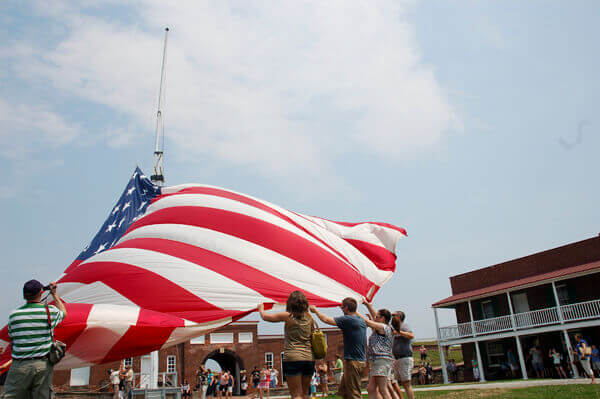 ...to the zoo...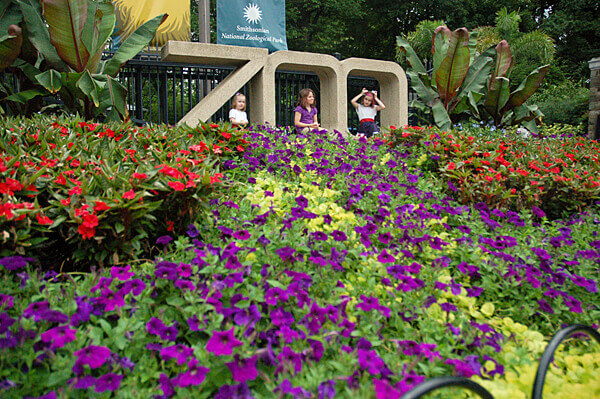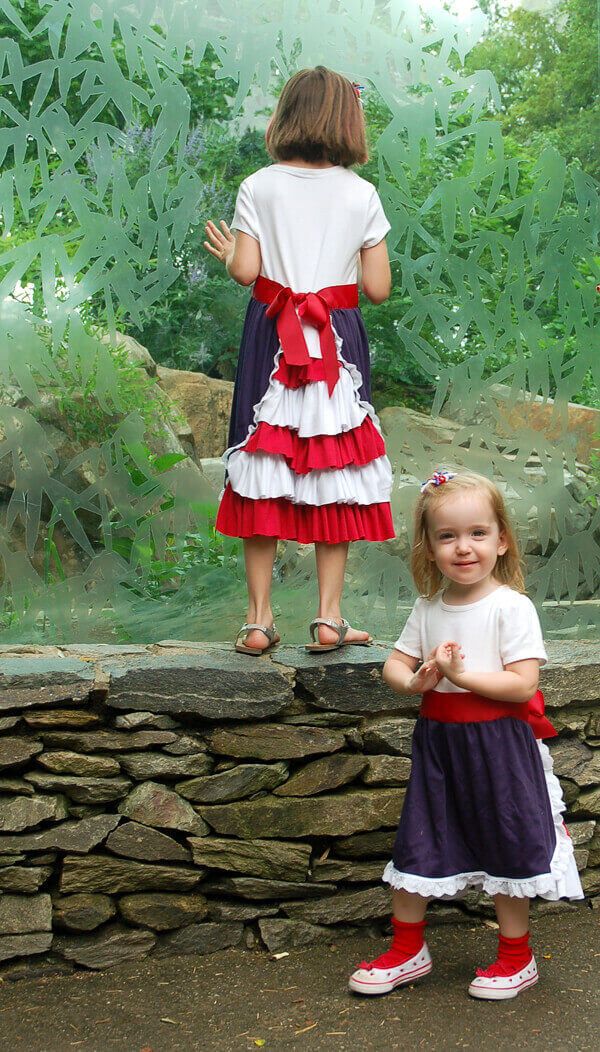 ...and watching fireworks over the capitol at the Air Force Memorial...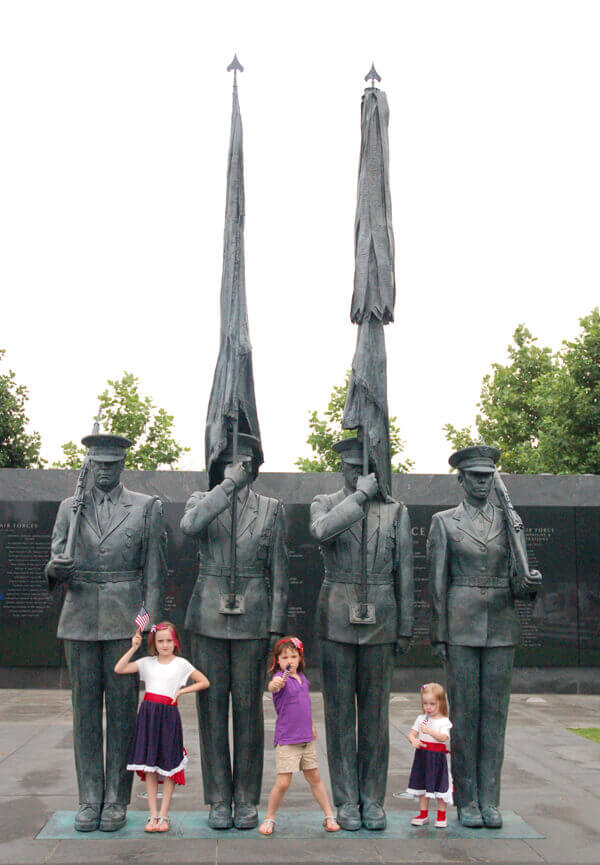 ...and museums and Assateague island and Shenandoah Caverns and monuments and the Archives and everything else we did, it was an amazing trip.

Thanks for being patient while we were away on our fabulous journey! I'm back to work and up to my elbows in crystals and silk tulle now, and packages are flying out the door.

I have to mention that the dresses my girls wore for the 4th...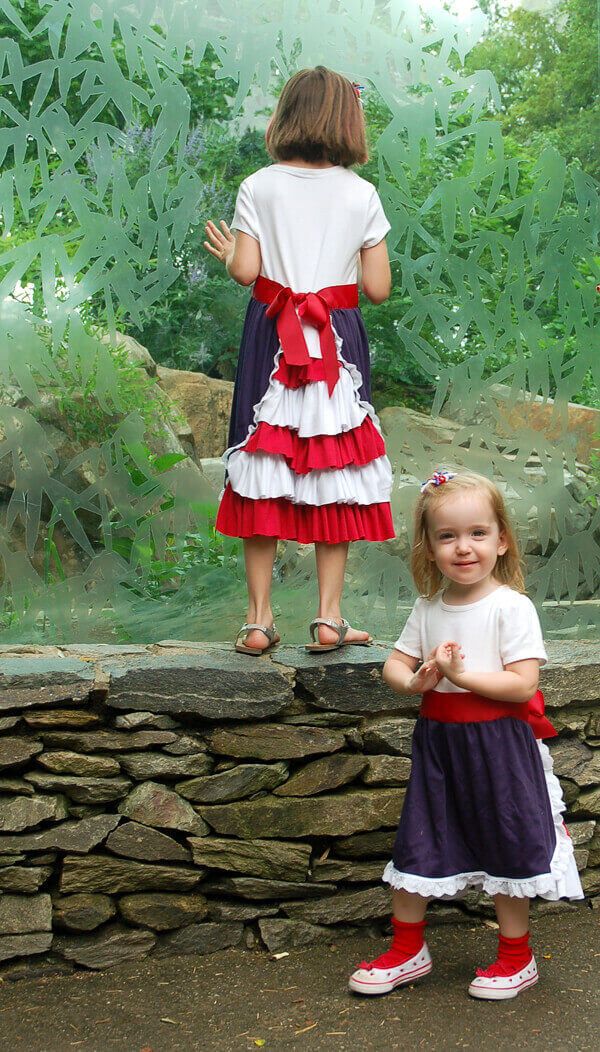 ...were made in record time using the great tutorial at Heart Break Kids. They're made out of a t-shirt and knit fabric, and were so soft and comfortable, and the girls adored wearing them. Just try to be gloomy if you have a ruffly bustle to shake around.