These cookies for Santa Christmas cupcake toppers are made out of gum paste and are entirely edible!  The miniature plate of cookies and letter to Santa make the most charming Christmas cupcake toppers around.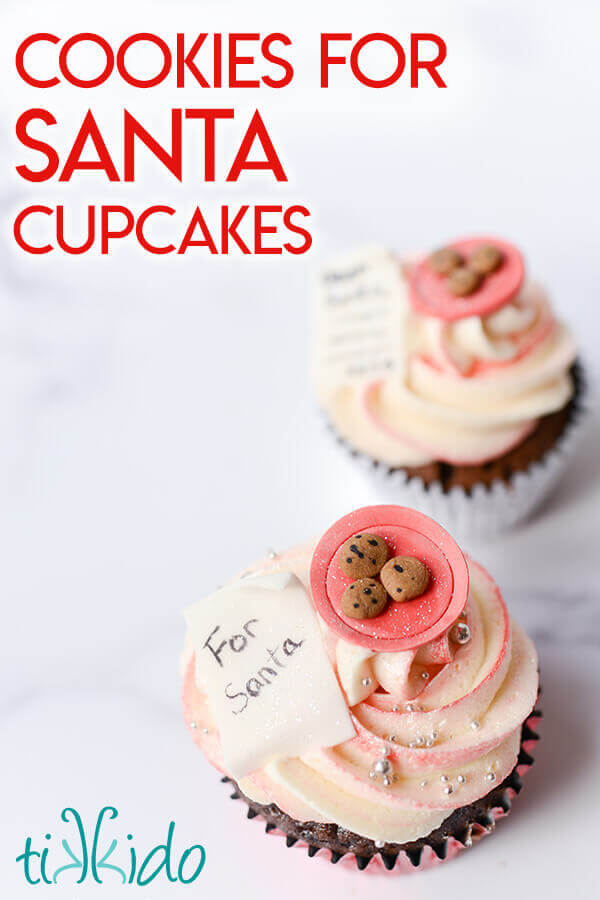 Leaving cookies out for Santa is a cherished Christmas tradition.  When I was brainstorming ideas for Christmas cupcakes this year, I couldn't resist making a miniature plate of cookies and note for Santa out of gum paste to make these adorable edible Christmas cupcake toppers.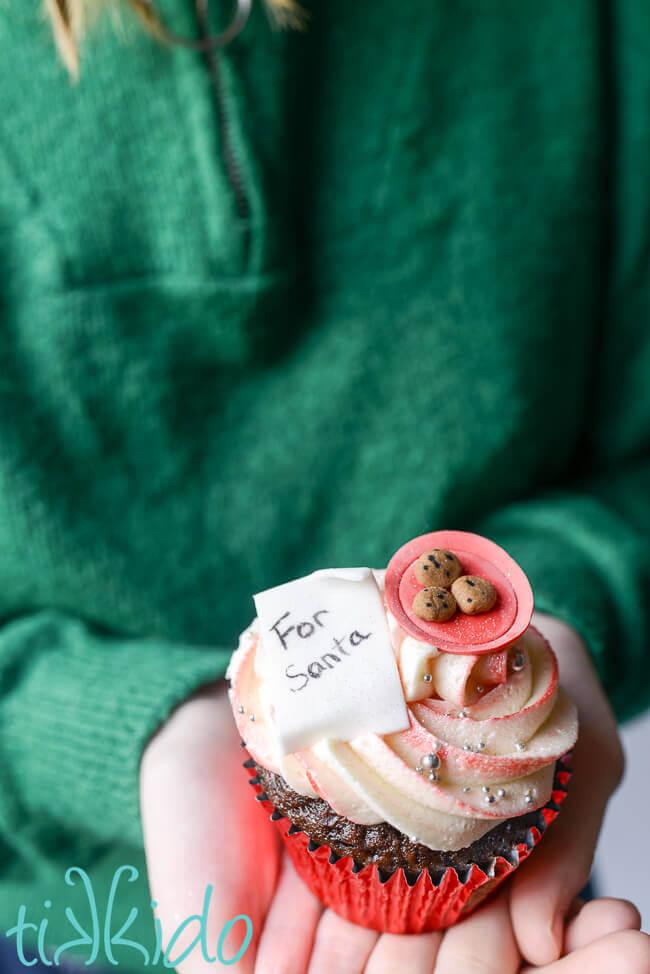 If I'd had more time, I would have played around with gelatin to make a glass of milk to go along with the plate of cookies!  I had 64 gingerbread houses to bake for the next day, though, so something had to give.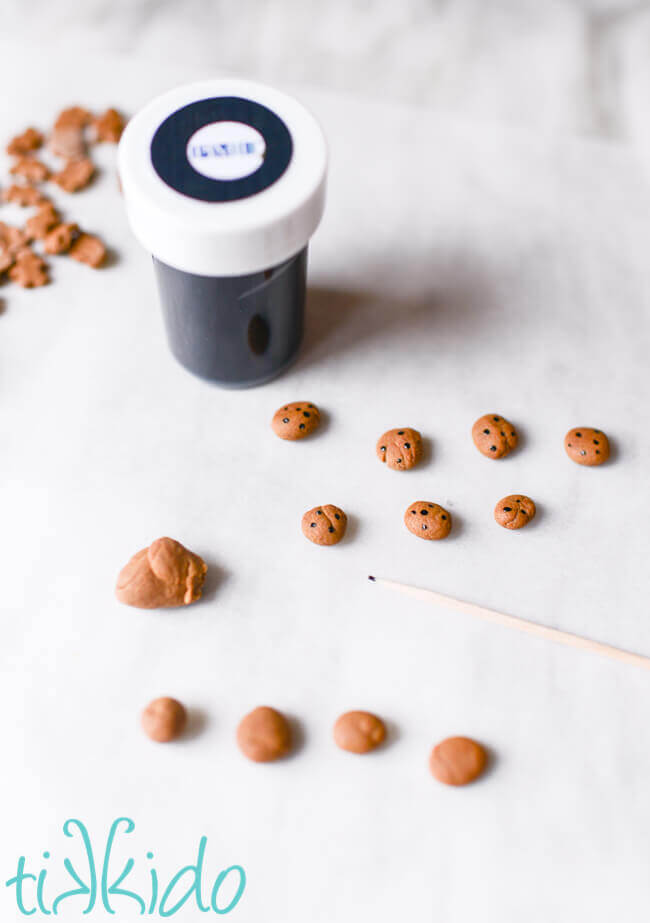 Miniature chocolate chip cookies are the so easy to make!  Roll little balls of brown gum paste (you don't even have to do a particularly good job rolling them--cracks are just fine!), squish them slightly and paint tiny dots of black food coloring for the chocolate chips.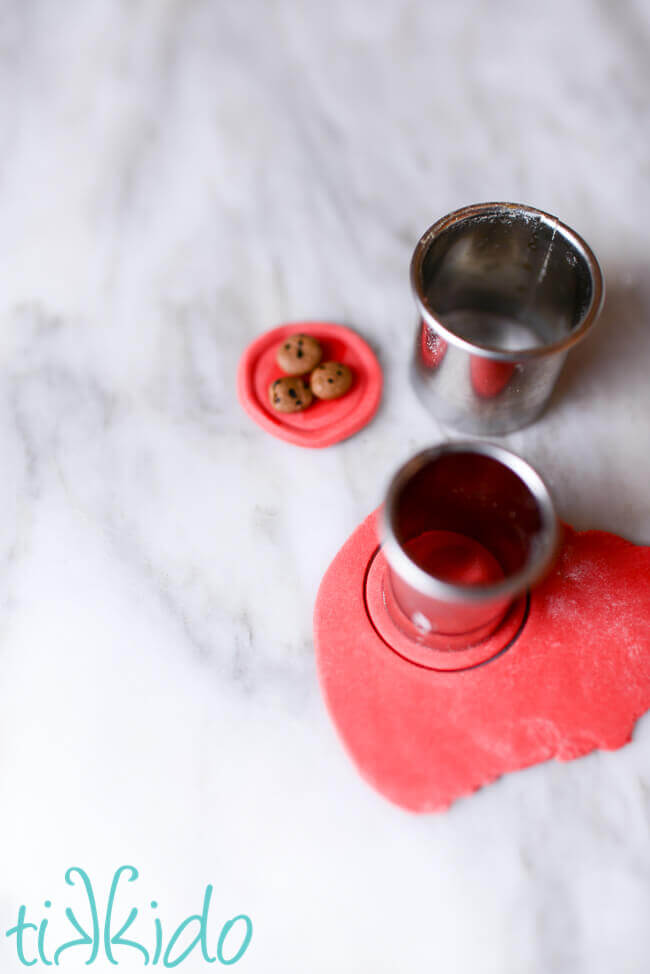 I used round cookie cutters from my nested set of round cookie cutters [1] to create the gum paste dinner plate.  One circle to cut the basic shape, then a slightly smaller circle to just emboss the inner circle (don't cut all the way through, just indent!).  
You can use your fingers to raise the outer lip of the plate just a little bit and make it look perfect.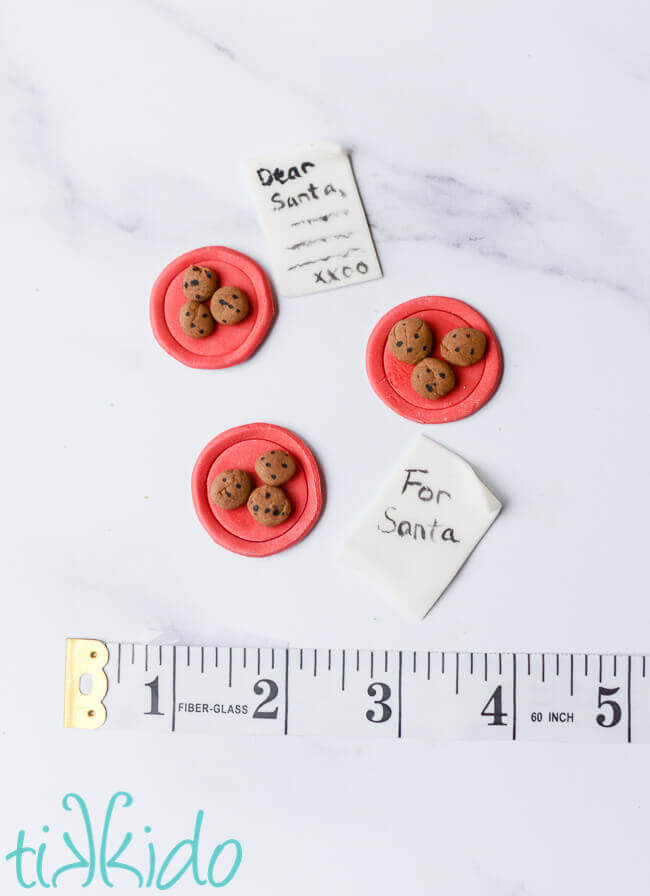 The cookies are glued to the gum paste plate with just a little bit of vodka.  The liquid activates the sugar in the gum paste, and when it dries, the elements stay glued together.
I rolled out white gum paste in a thin sheet to make my letters for Santa, but you could also use wafer paper [2] (edible paper made from potato starch).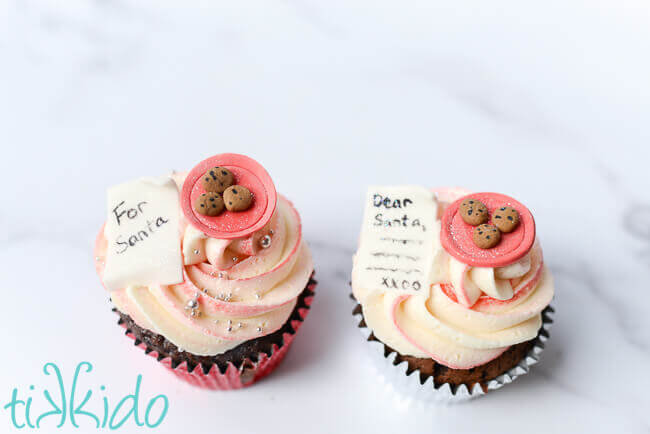 These cupcakes were part of a larger set of Christmas cupcakes I made for my daughters' Irish dance school's Christmas party this year.  I had too many fun ideas for cupcake toppers and couldn't settle on just one!  So I made them all--and lots of tutorials for you.  Be sure to check out the other Christmas cupcake topper tutorials linked below.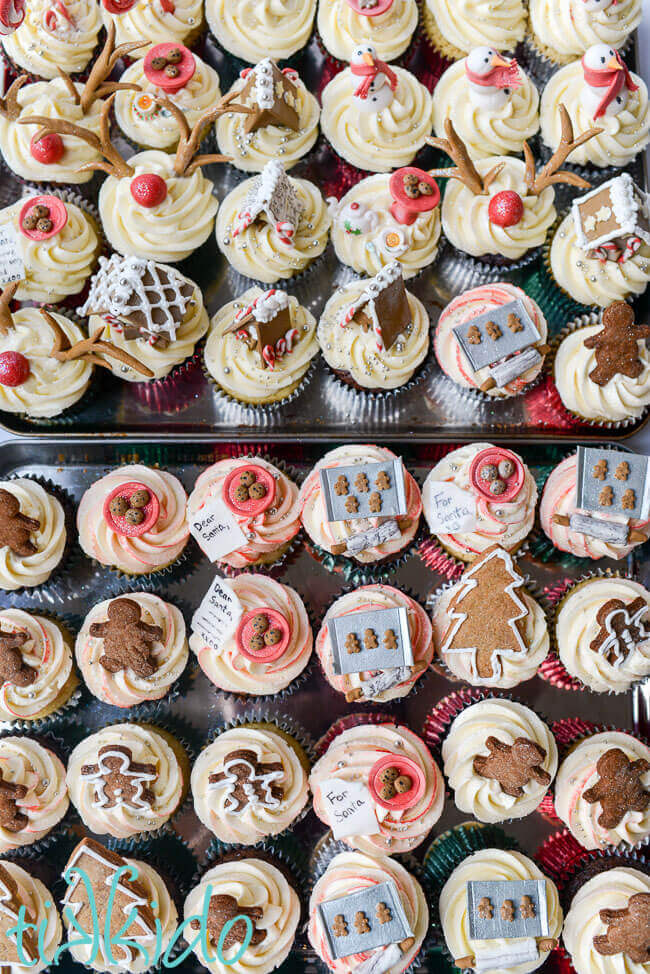 Other Christmas Cupcake Toppers You Might Like: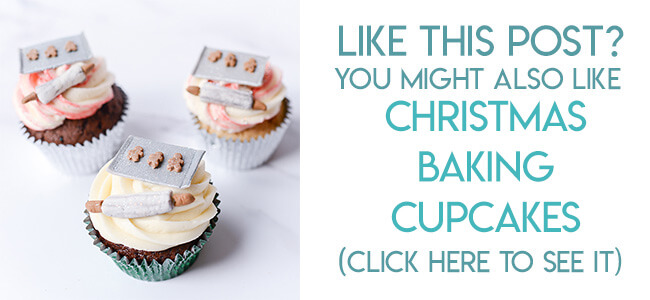 [3]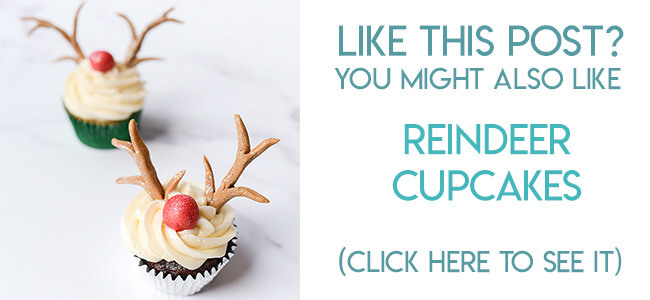 [5]