Printer-friendly version
My daughter requested a fairy themed birthday party for her 7th birthday. I was delighted with the theme (what fun! An excuse to indulge in girly fairiness!) and had a ball creating this party for her.

There are a lot of gorgeous fairy parties out there in the blogosphere, but I wanted to put my own twist on this party. We decided to make our party a Cornish Fairies themed party. That pulled in our family heritage, was inspired by a recent trip to Cornwall, and gave us a folklore framework to give us inspiration for our party.

Invitations set the tone for the whole party, and I knew I wanted to do something special.

To introduce some of the Cornish fairy tradition to our guests, and to get them excited for the party, I wrote a story and created a book for each child, rather than sending out standard invitations. Each book was customized for each recipient. I ended the story with an unresolved cliffhanger, with my daughter's new fairy friend desperately needing her to bring back help to fairy land to defeat the evil spriggan (amischievoustype of Cornish fairy). The last paragraph of the book spoke to each child, urging them to come to the party, where the portal to fairy land would once again open.

You can read the full text of the story here.

I truly knew the book was a hit when kids at the party spent a large part of the evening play-acting the story!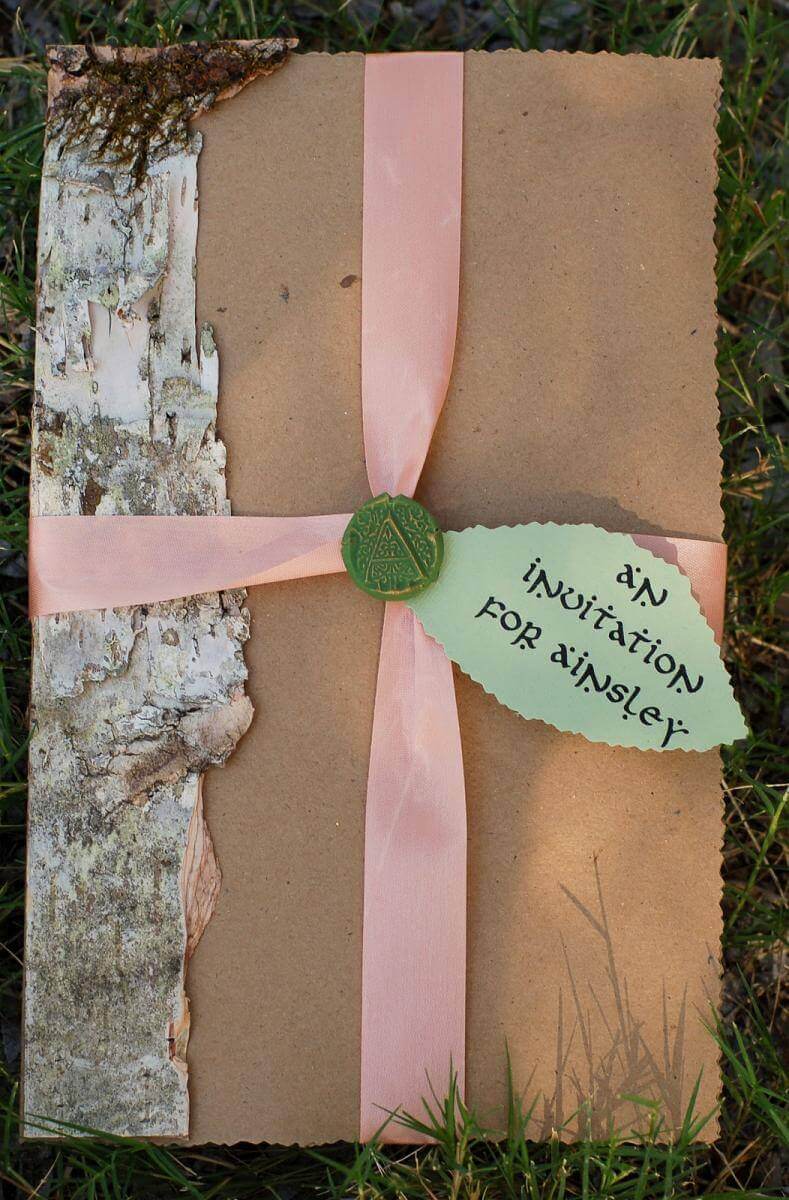 I used birch bark for the binding to give the invitation that woodland fairy feel.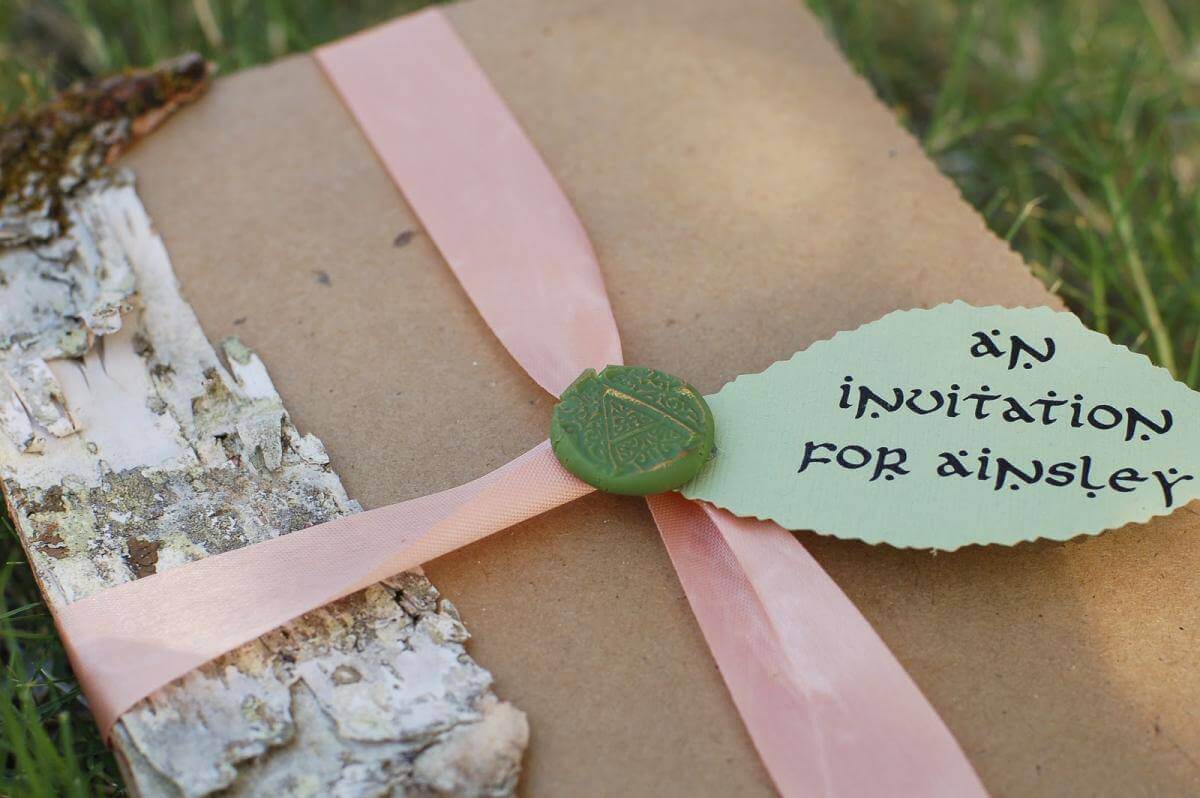 Ribbon and a faux wax seal helped set the tone for the party.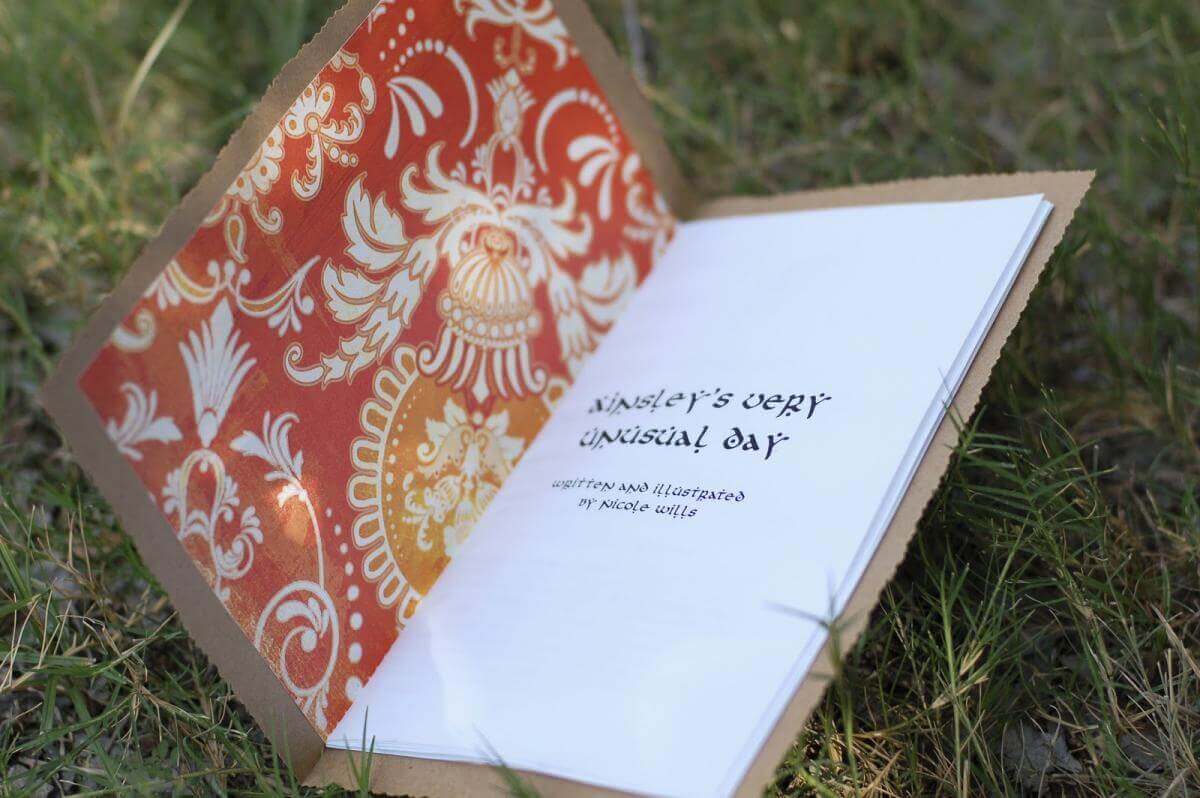 I got to use my excessive collection of scrapbook papers for beautiful end-papers!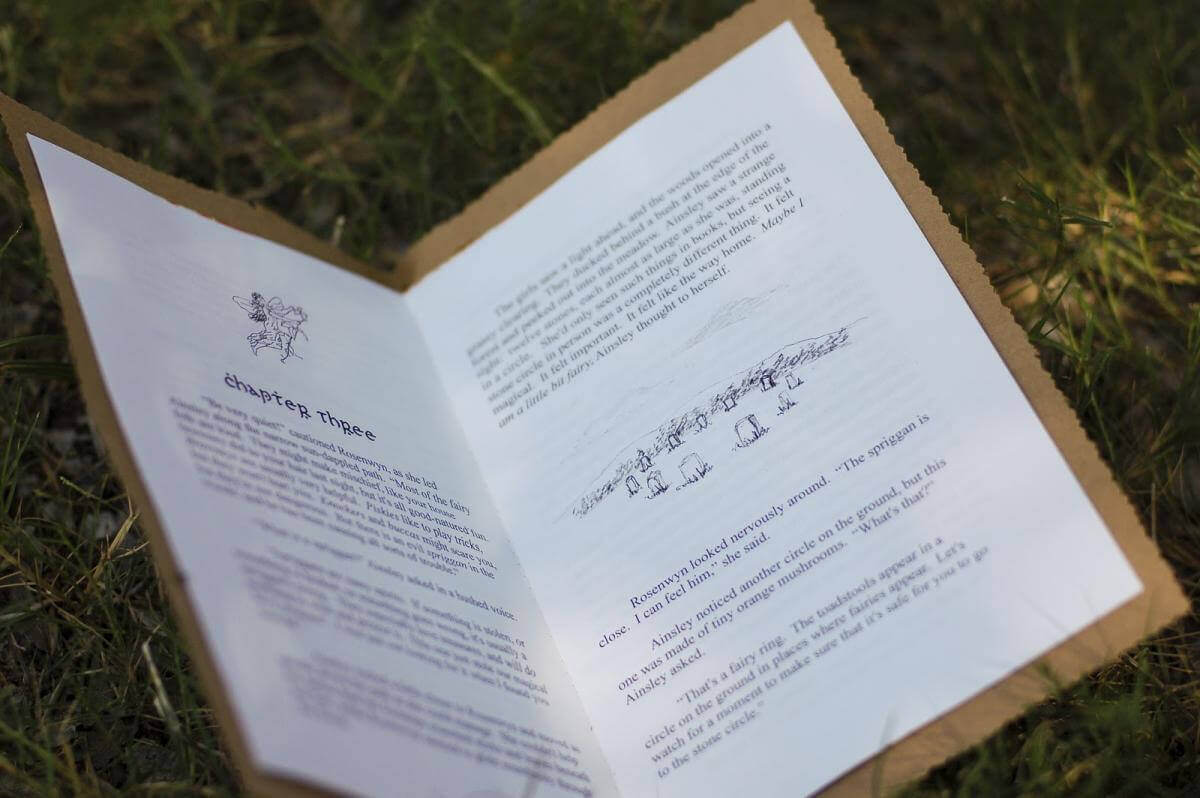 Sketching is not my particular gift, but I managed to make a few illustrations that I liked and worked for the story.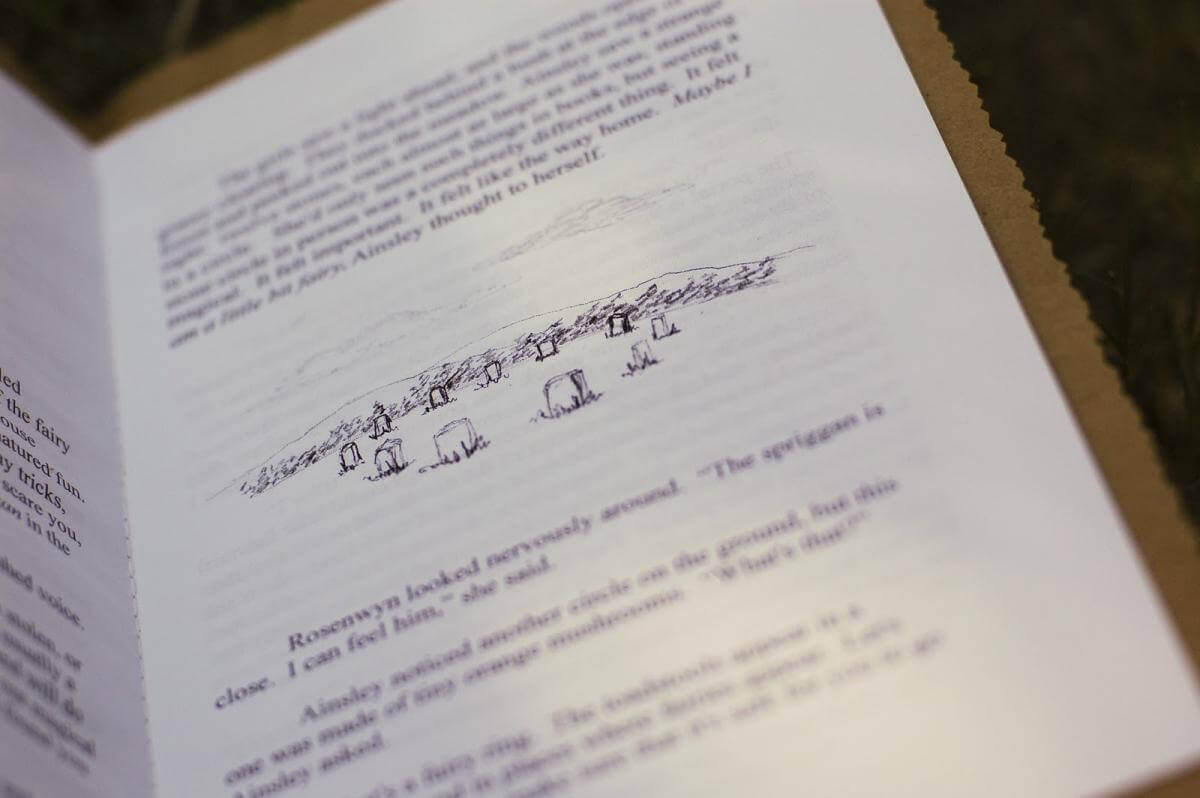 Watch the blog for a DIY tutorial on how to make book invitations just like these, coming soon! I'm doing the main party blog posts first, then will launch into the how-tos.

Up tomorrow: many decor details from the party. Many. Many many. This is going to be a week of very photo-heavy posts, and I couldn't be more excited to share them with you!