Printer-friendly version
Sorry for not posting on Friday, everyone! I was insanely busy prepping for my daughter's Cornish Fairies birthday party (much, much more on that soon!). Here's a bonus Sunday post to make up for it.

Want rustic, playful, elegant, and inexpensive centerpieces for your wedding or engagement party? How about these adorable birch bark vases carved with your initials?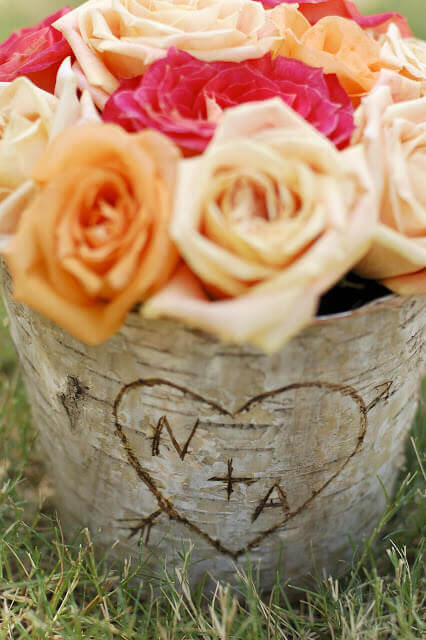 They're incredibly easy to make, very inexpensive, and so sweet!
To make this project, you'll need:
birch bark coated vase or floral container
The vases lined with real birch bark are very affordable.  You can get them from places like Amazon, but the best prices I've found are at Save-on-Crafts.com.  $3.99 for a vase lined with real birch bark?  It would be hard to DIY it for less.  Unless you could scrounge free birch bark from the forest.  Maybe.
To make the customized vase, simply take your wood-burning tool, heat it up, and draw a heart with your initials inside. That's it. One step. It's that easy.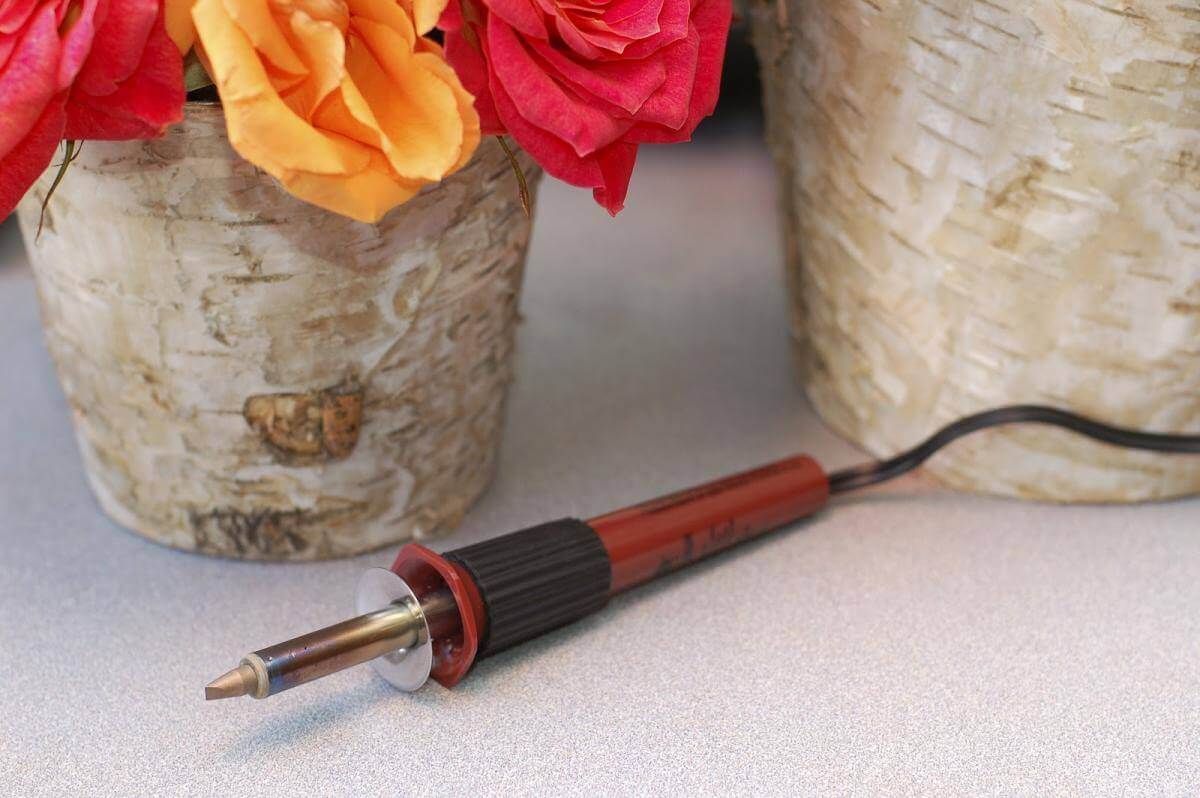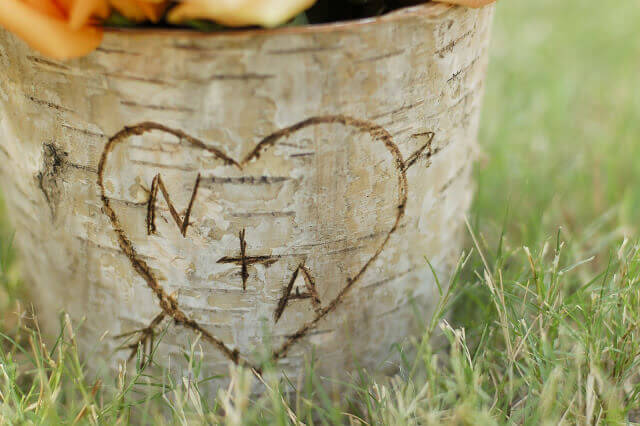 It looks spectacular with roses, of course, but for an even easier and more inexpensive option, try something like baby's breath. I know, I know. Baby's breath. So clichéd. But filler flowers, when used alone and en masse, can look absolutely spectacular! For about a dollar's worth of baby's breath, look how amazing this centerpiece looks (and without messing with oasis and flower arranging)!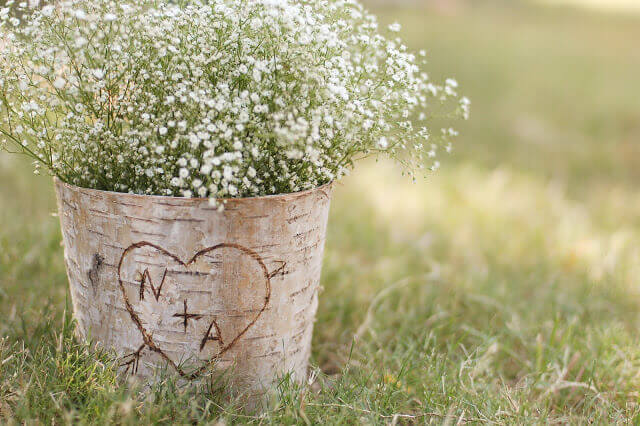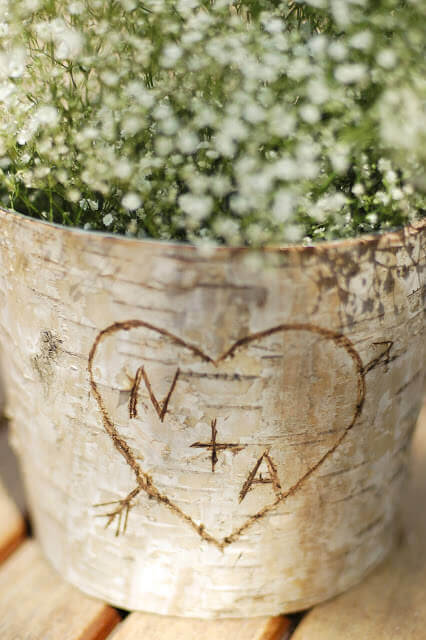 Beautiful. Customized. Easy. Inexpensive. What could be better?