Printer-friendly version
Throwing a western themed party?  Make these edible gold nuggets out of rock candy!  This easy DIY golden nugget candy is the perfect addition to a dessert table or would make a fabulous favor.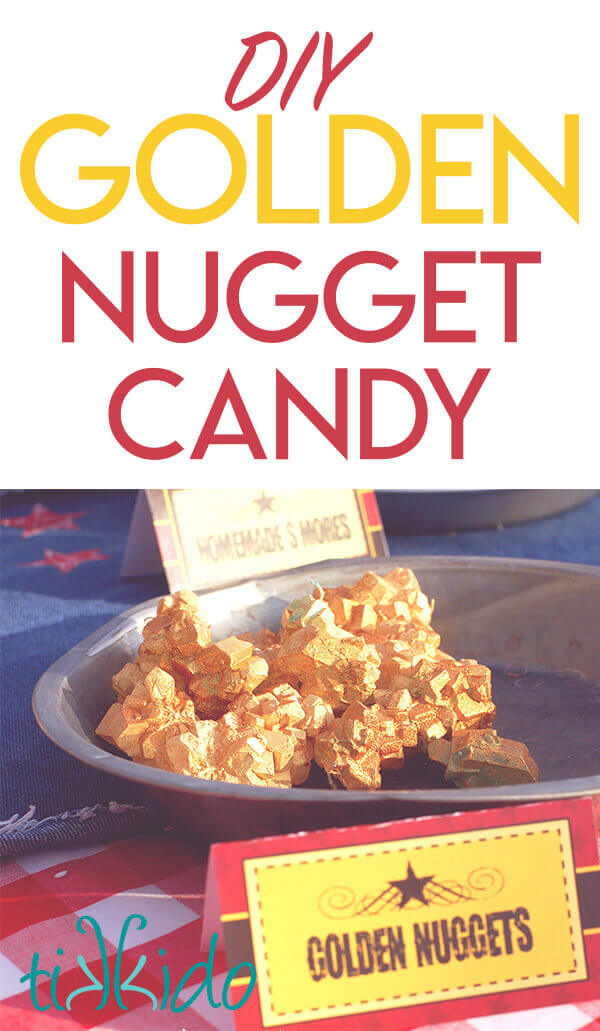 It was definitely one of of my favorite elements on the dessert table for the Gold Rush BBQ.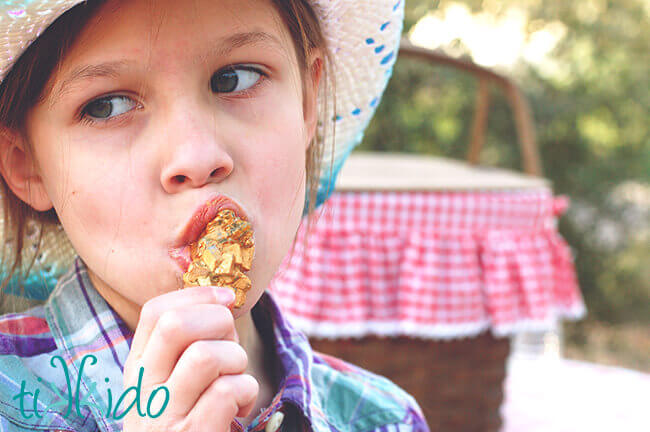 And it was a big hit with the kids, too!  Of course, rock candy (pure sugar) is always a hit with most kids.  But I'd like to think that the golden hue made it extra special and fun.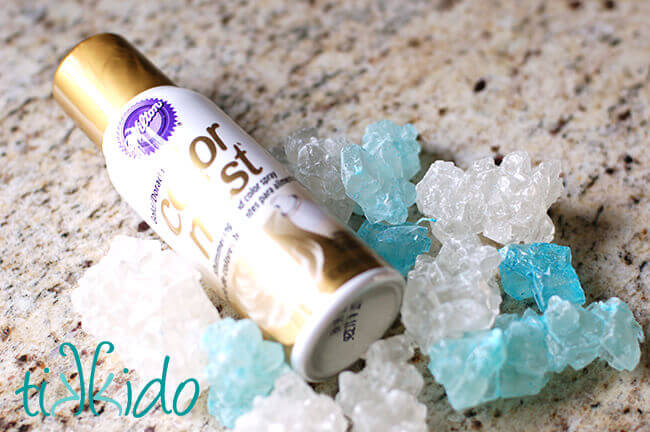 Materials for Edible Gold Nugget Rock Candy:
rock candy crystals (I used the large crystal kind on a string)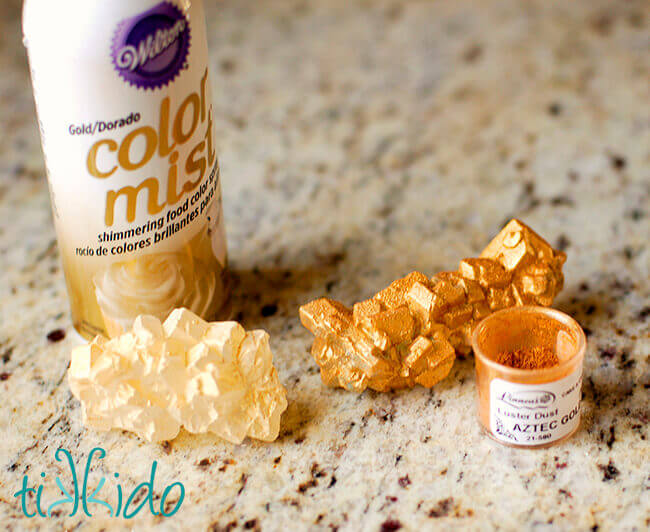 I originally thought I'd just use the gold color spray, but it just didn't give the intense golden color I wanted for my gold nugget candies.  But it was a great place to start, and it made the candy just wet enough to help the gold luster dust I added next stick perfectly.  
You can see in the picture above the remarkable difference between just the gold spray (on the left) and the spray plus the luster dust (on the right).  Now that was the golden effect I was going for.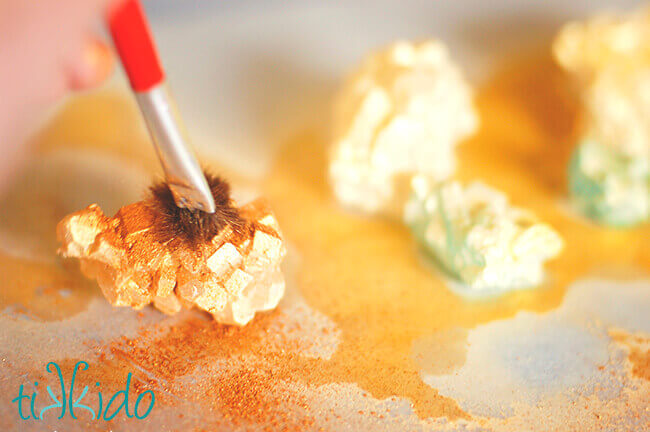 I just used a dry paintbrush to add the gold luster dust to the freshly sprayed rock candy.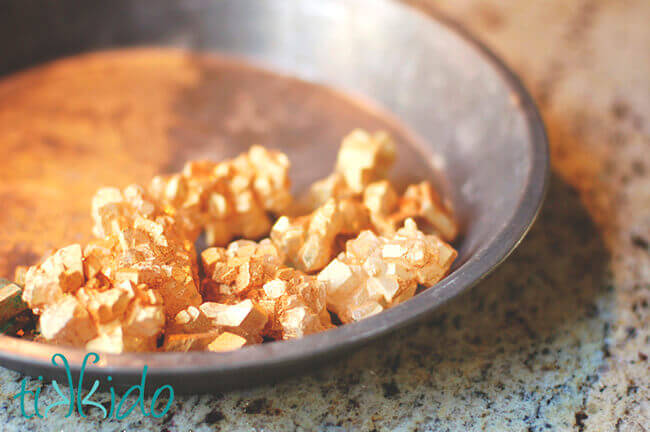 Displaying the rock candy gold nuggets in a battered pie tin was perfect for our Gold Rush themed party.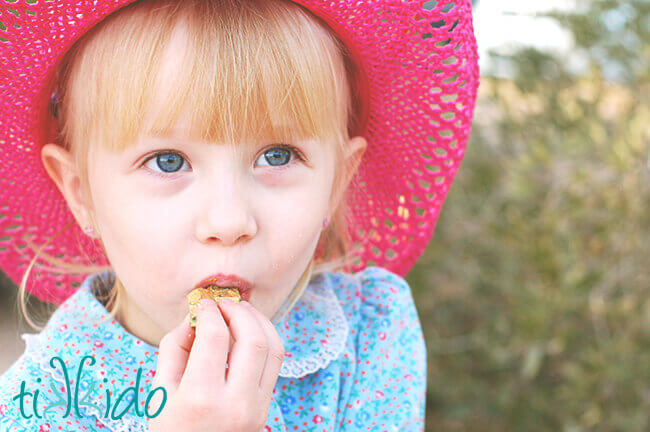 Gold, sweet gold!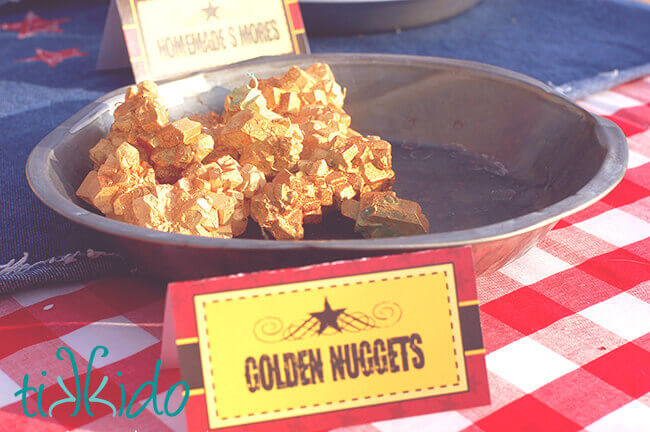 These aren't just for a gold mining theme.  How about pirate's booty?  A golden anniversary?  King Midas?  A chest of edible gold (to go along with faux frankincense and myrrh) at Christmastime?  So many possibilities!  What would you use this idea for?