Printer-friendly version
Planning a western BBQ? The "branded" wooden utensils from the Gold Rush BBQ party in Festivities Magazine are easy to make and add a perfect touch to any western themed party.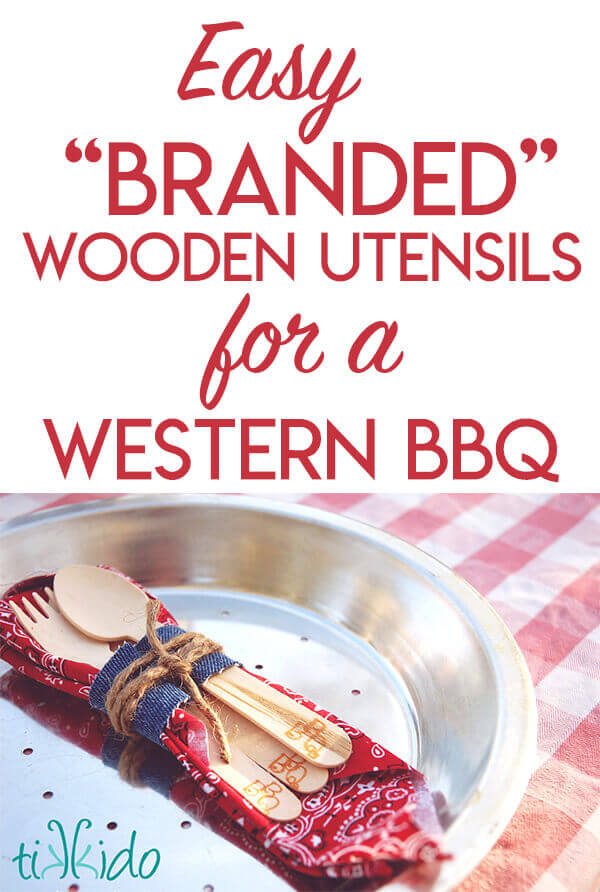 The wooden utensils were already adorable, and perfect for this picnic, but the BBQ brand really made them custom and special.
Materials for "branded" (stamped) wooden utensils:
ink stamp pad
small stamps
It's so simple it's almost embarrasing.  Just use the tiny stamps on the wooden fork or spoon!  The wood is pretty absorbant, so having a light hand with the ink helped keep the stamp from bleeding and making the design fuzzy.
To create the effect of a branding iron, I offset the stamped letters and overlapped them just a bit.  Using clear stamps really helped place things properly.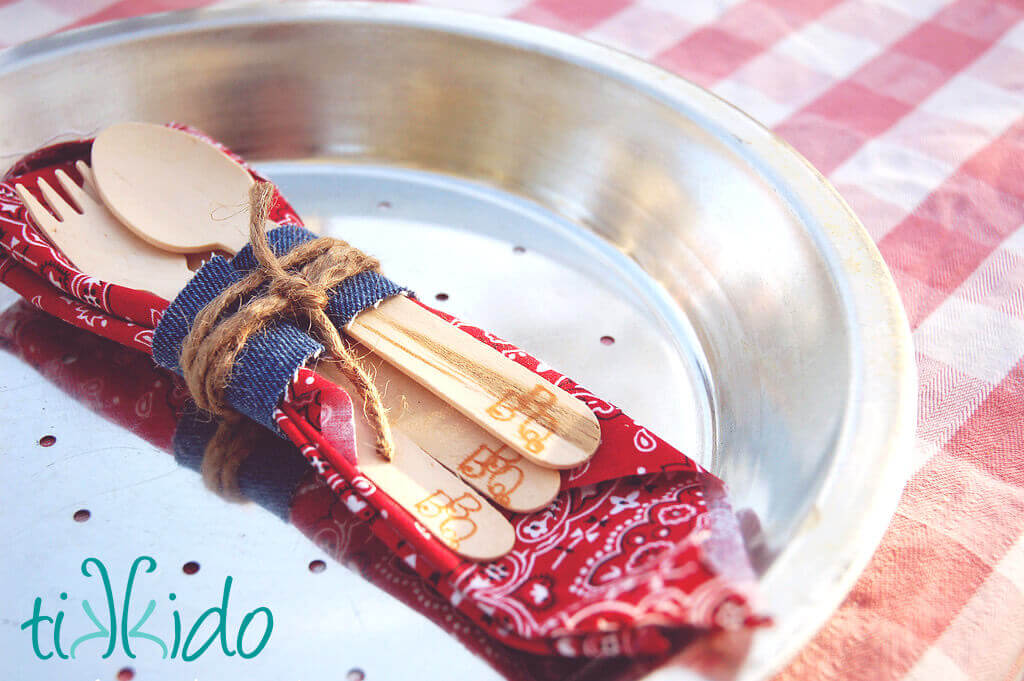 There are so many beautiful stamps out there, and wonderful artists who make custom stamps as well.  That makes this a fabulous, versatile technique to add a little something extra to any party, no matter what theme.