Printer-friendly version
This shop has been compensated by Collective Bias, Inc. and its advertiser. All opinions are mine alone. #WrapGiveRepeat #CollectiveBias
I've always loved paper crafts (just ask my mom how many paper and tape sculptures and creations I made when I was a kid).  As an adult, I indulge in this creative impulse by coming up with creative gift wrapping ideas.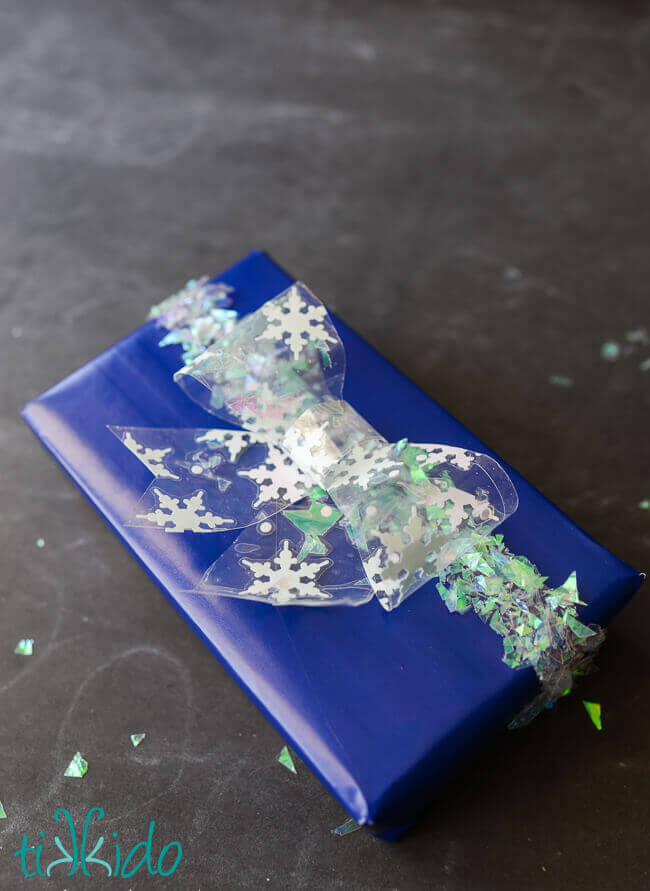 I LOVE creating beautiful, unique gifts!  Sometimes I use unconventional materials, but most of the time, I use completely normal gift-wrapping materials, but in a creative, new way.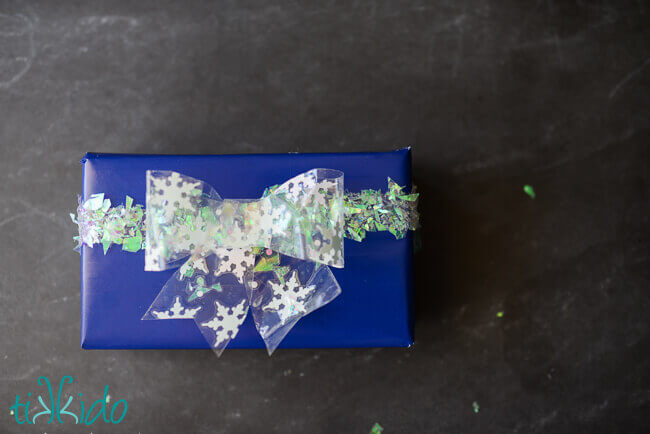 Have you ever had to wrap a present with packing tape instead of regular gift wrap tape?  I have, because my daughters clearly also share my affection for paper crafting, and it's hard to keep tape in stock in our house, no matter how much we buy!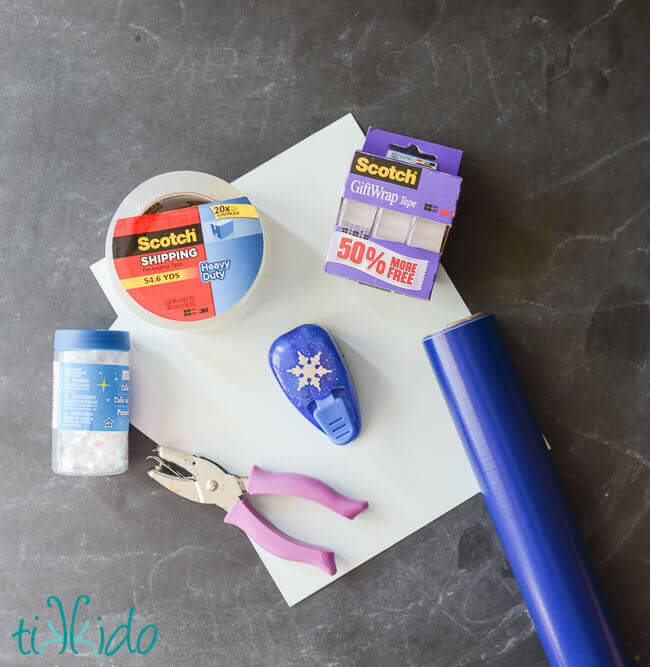 Clear Scotch® Heavy Duty Shipping Tape with Bonus is the star of this tutorial, but the Scotch® Gift Wrap Tape 3 Pack Caddie plays an important supporting role.
I also used a snowflake punch, some extra chunky iridescent glitter, a small hole punch, and light blue and white cardstock for this tutorial.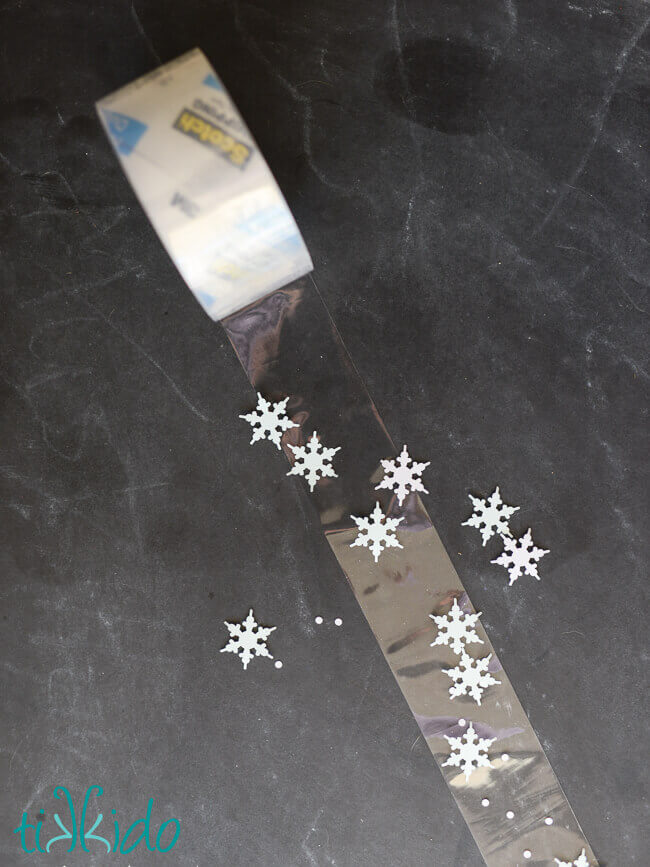 To make the basic translucent, snowy ribbon, set a length of Scotch® Heavy Duty Shipping Tape on a table, sticky side up.  Add cardstock snowflakes, paper dots, and glitter to the sticky surface.  Don't be afraid to let the snowflakes extend past the edge of the tape; it'll look better in the end, and we'll deal with the overhand later.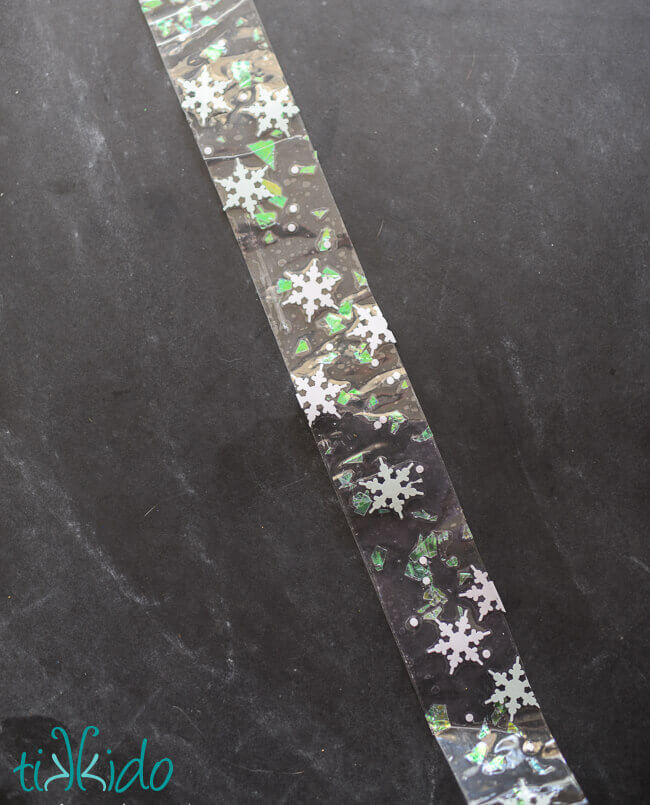 Tape another stretch of Scotch® Heavy Duty Shipping Tape on top of the first piece (sticky side down, this time), sandwiching the snowflakes and embellishments inside, and covering all of the adhesive areas.  Trim away any embellishments that extend beyond the tape.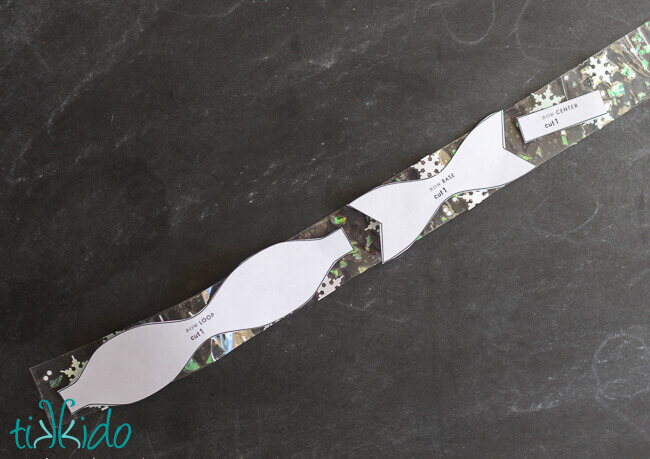 My snowy tape ribbon was fairly stiff, so rather than attempt to tie it in a bow, I used a bow template to cut a bow shape out of the ribbon I'd made.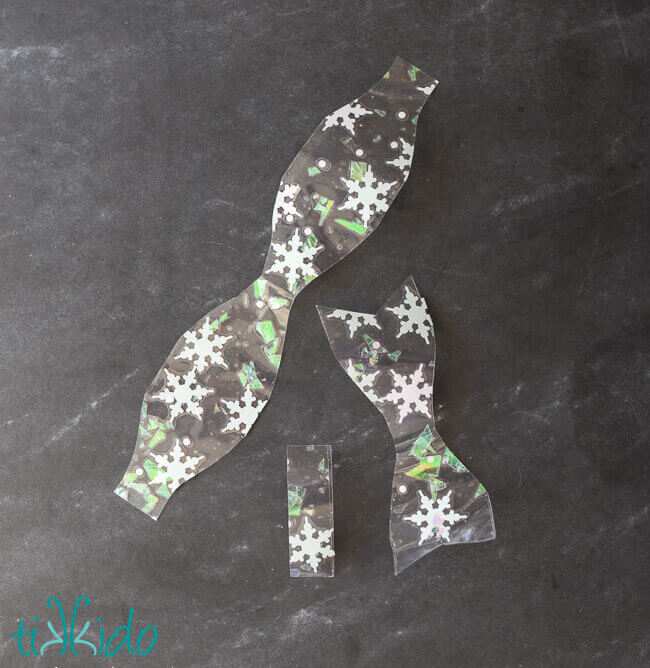 Here are my bow pieces, all cut out and ready to be assembled with a little bit of work with my hot glue gun.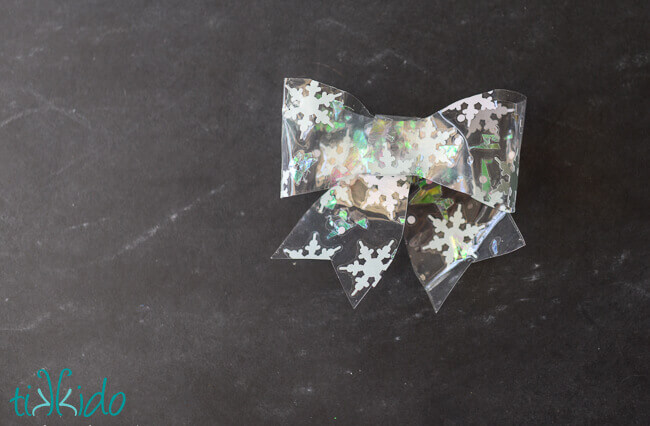 Really cute, right?  I want to make some as a hair bow for my daughter now, too.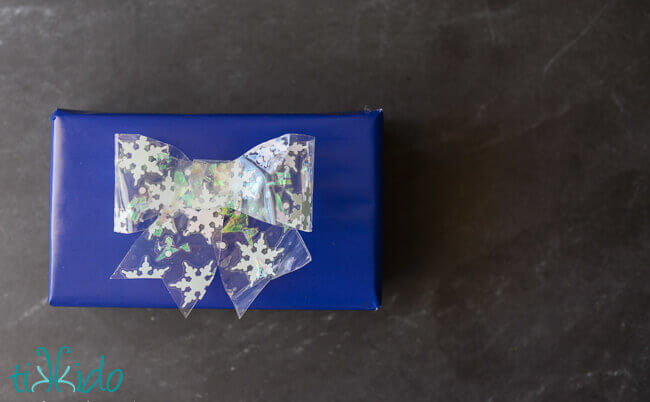 It was cute on its own on the present, but the package seemed to be missing something, so I turned back to my tape and glitter.  
Icy Glitter Gift Wrap Ribbon Tutorial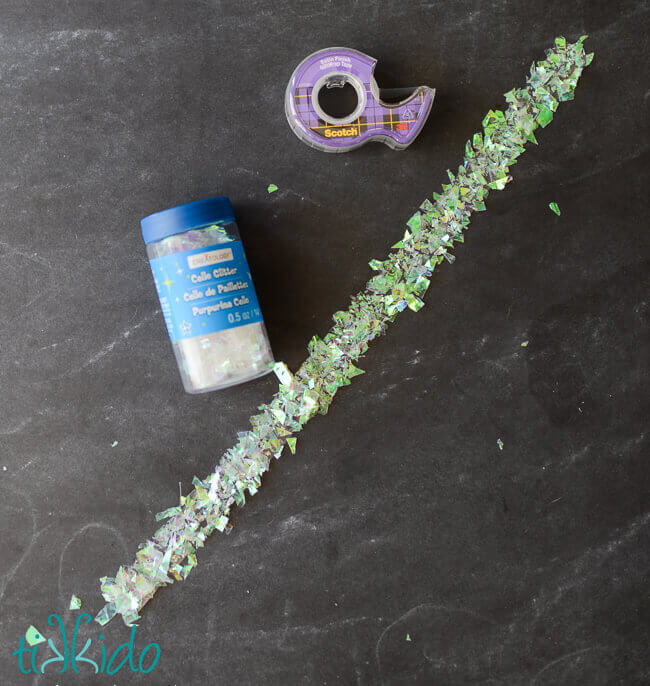 I decided to make a complementary kind of icy tape ribbon for the present, and made it, this time, with the narrower Scotch® Gift Wrap Tape.  I simply set a length of the Scotch® Gift Wrap Tape on the table, again, sticky side up, and coated completely with my extra-chunky cellophane glitter.  Since the entire surface of the tape was coated this time, I didn't need to sandwich the glitter between two layers of tape.  I also decided not to trim away the jagged edges, because I love how it looked like natural ice.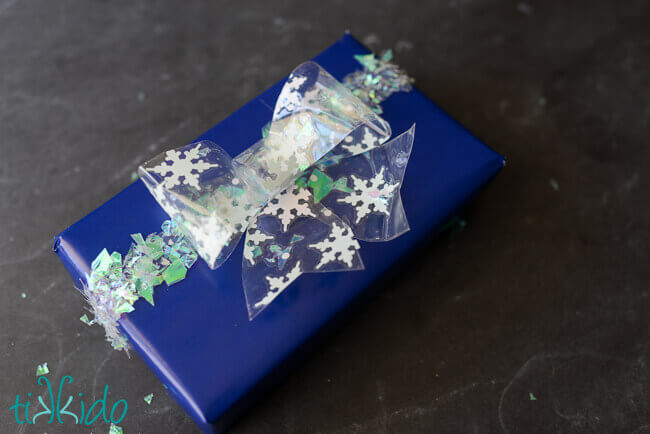 Yep, that's exactly what this present needed.