Printer-friendly version
This post is a collaboration with my friends at Tropicana and Megan Media. All opinions are mine alone. 
'Tis the season to make merry, and I've created the perfect cocktail to help you do that: The Merry and Bright, a delicious holiday cocktail full of fabulous seasonal flavors.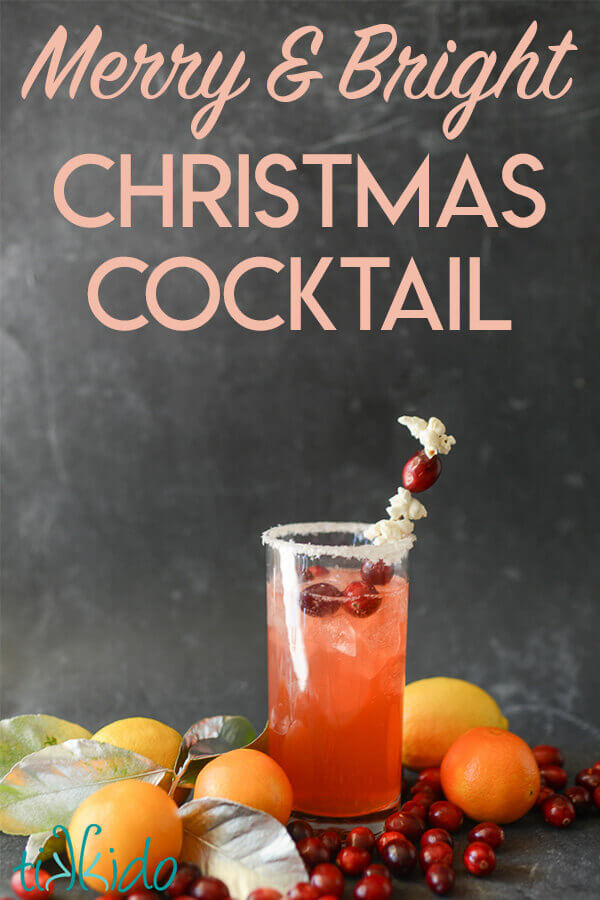 Did you know that citrus comes into season starting now? Not in the summer, when you might typically think of lemonade. It's at its very best and freshest right now and for the next couple months. That's what inspired me to make a holiday cocktail using Tropicana Tangerine Lemonade as a fabulous citrus mixer.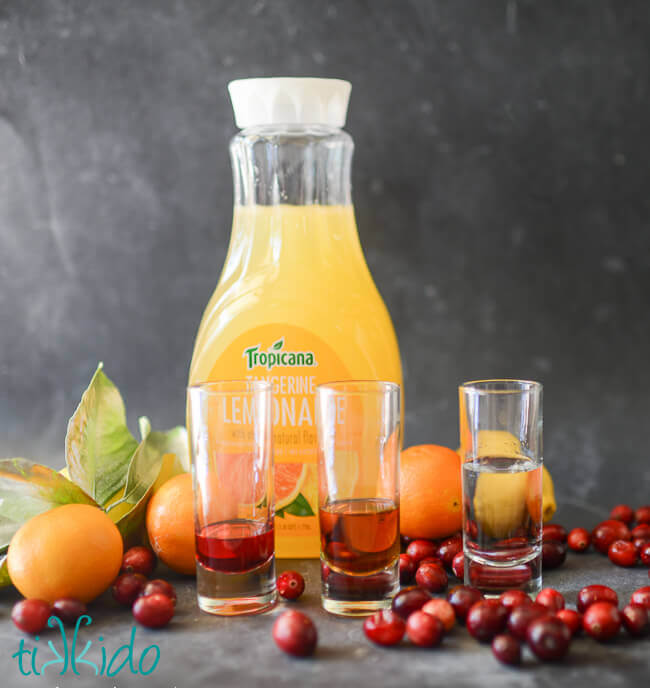 Merry and Bright Citrus Cocktail Recipe:
1 jigger (1.5 ounces) vodka
½ jigger (3/4 ounce) amaretto liqueur
splash cranberry juice
4 ounces Tropicana Tangerine Lemonade
4 ounces club soda or lemon-lime soda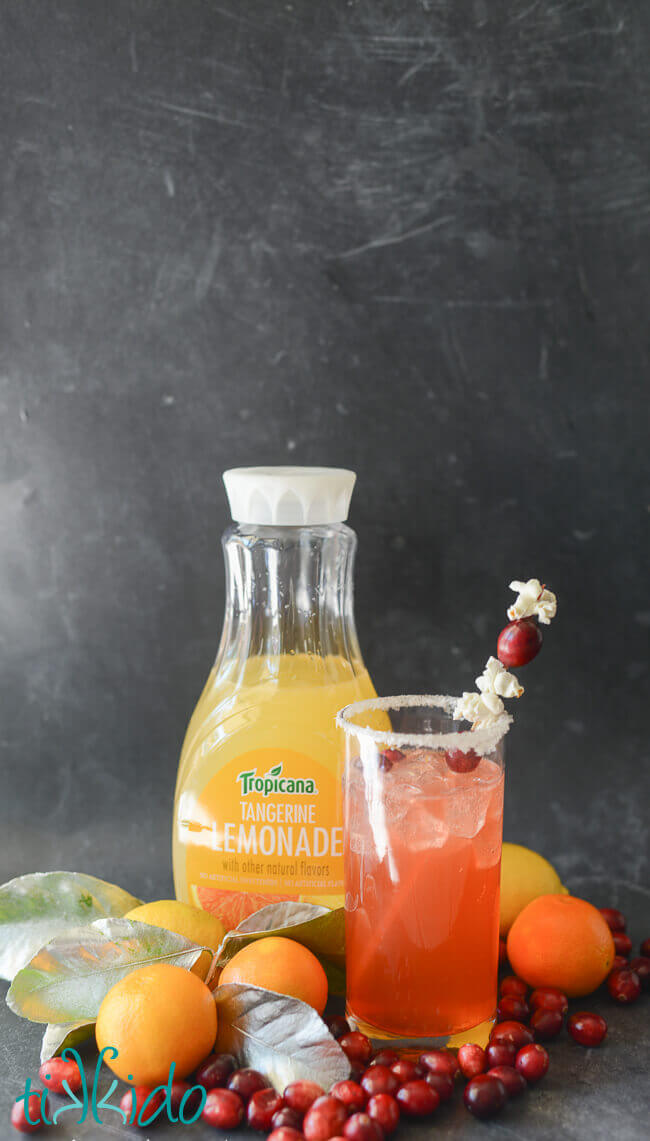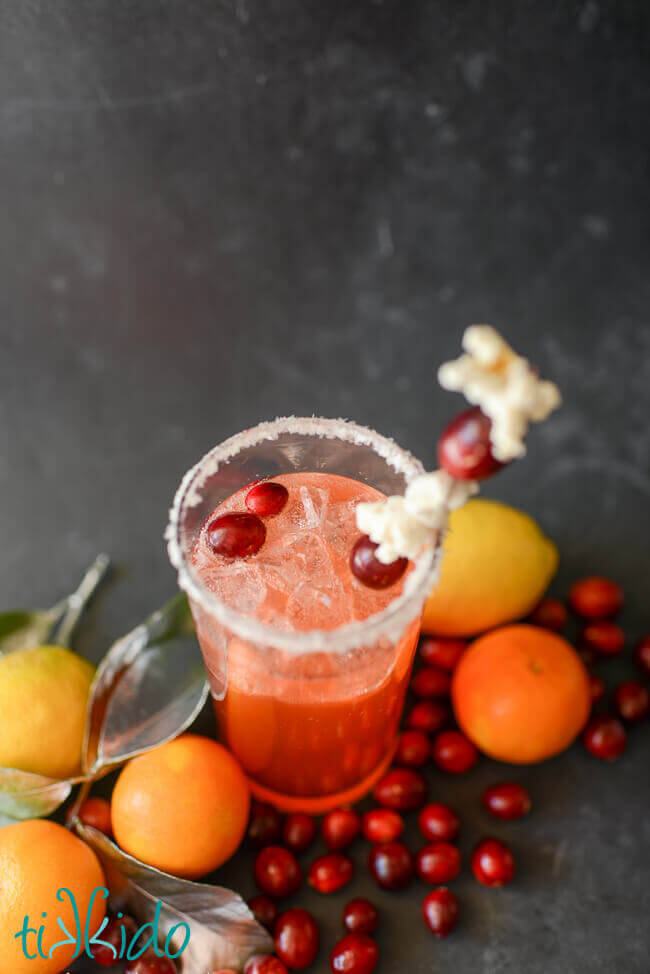 The Tropicana Tangerine Lemonade is absolutely delicious all on its own, full of bright citrus flavor.  The splash of cranberry gives the drink its gorgeous color and a little extra layer of flavor.  And trust me on the combination of Amaretto and citrus juice--it's absolutely magical.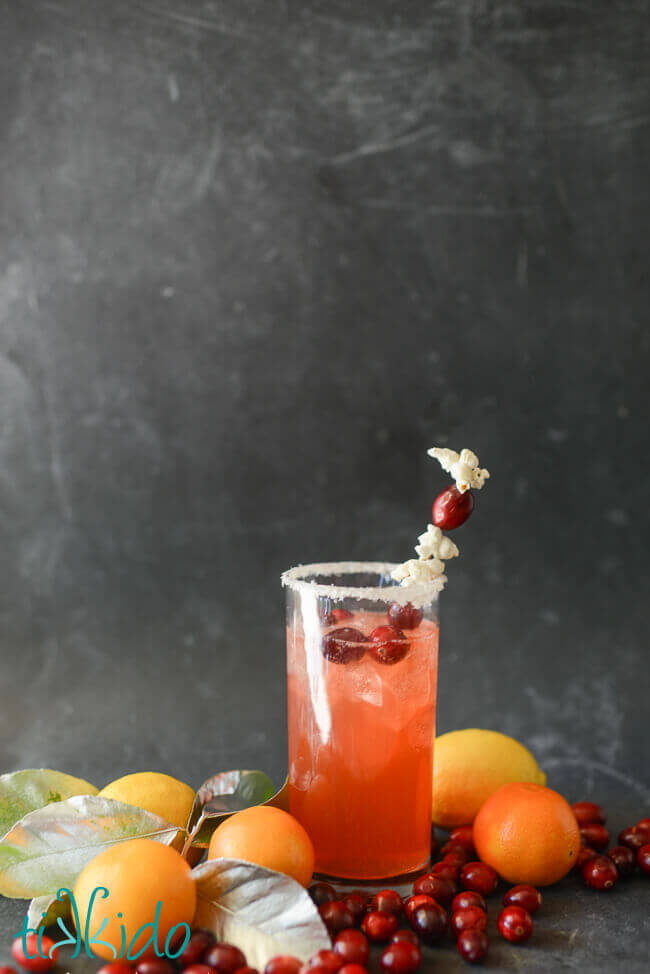 Mix all the ingredients together and pour over ice. Or, if you don't want to water down the drink with ice, but still want to keep everything nice and chilly, you can use frozen cranberries instead of ice cubes. I like to float a few cranberries in the drink either way, just because they're pretty.

What's your favorite cocktail to toast the holiday season?
Other Cocktail Recipes You Might Like: