Printer-friendly version
Today, I'm going to share one of my favorite incredibly fast and easy and delicious and filling and healthy make-ahead meals: Quinoa Beef Burrito Bowl.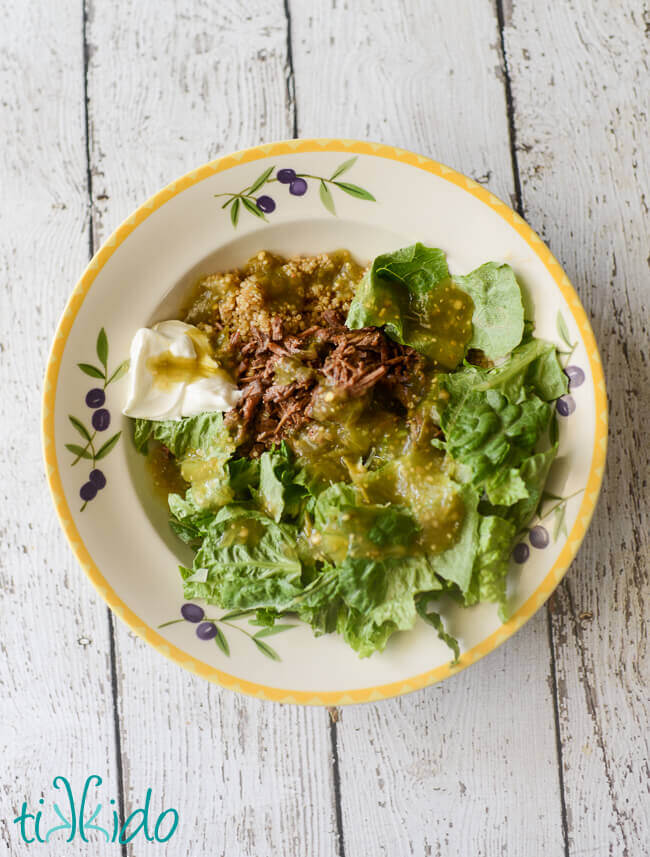 The beef is originally made with a crock pot, but it makes spectacular leftovers (and I'm picky about leftovers), so it's perfect for incredibly fast, easy, healthy lunches for days.  And it's so good that I don't get tired of eating it days in a row.
Crock Pot Shredded Mexican Beef:
large beef roast, lean, trimmed of visible fat, and cut into approximately 2" chunks 
1 can tomato paste
1 teaspoon salt
2 teaspoons cumin
1 onion, quartered
4 cloves of garlic, crushed
water to cover the beef
I love crock pot cooking, but I'm picky about what I'll cook in a crock pot (texture issues).  Shredded beef (or chicken) done this way is fabulous.  Flavorful, and so incredibly easy.  You just throw it all in the crock pot, and let it cook long and low all day.  At dinnertime, pull out the beef and shred it.  I like to pour some of the cooking liquid over my shredded beef, too (about 1/2-1 cup, depending on how big the roast was).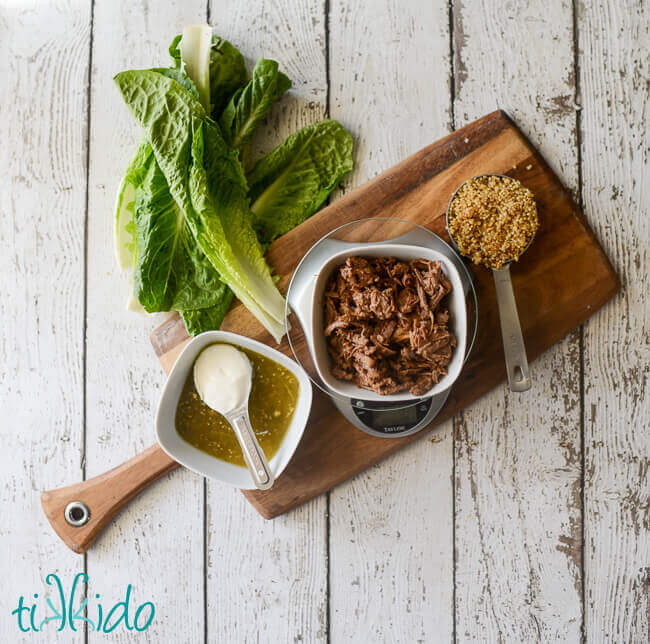 I've had my dinky little rice cooker since I went to college (Vassar class of '98!). The thing will never die, and I love it. I cook up a batch of quinoa for the burrito bowl in it, using a little beef bouillon, some cumin, and a little chili powder for extra Mexican flavor. This, too, makes fabulous leftovers.
The fact that both the beef and the quinoa reheat gorgeously is what makes this burrito bowl so darn convenient. I keep the ingredients in the fridge, and I can have a fast and easy and delicious lunch or dinner within a couple minutes of walking in the door.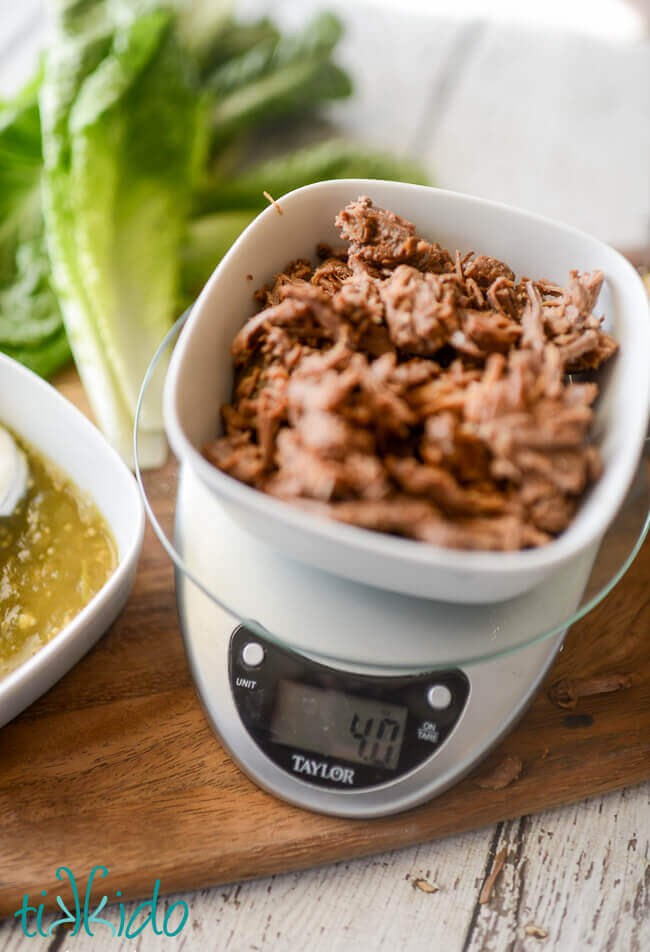 Measure out 4 ounces of lean shredded beef. (Yes, measure and weigh! You'd be amazed how you trick yourself into eating more than you think if you don't measure, especially when re-establishing healthy eating habits.) Add ½ a cup of the cooked Mexican quinoa to the bowl. Top generously with shredded lettuce, 2 Tablespoons of salsa (I love the zing of tomatillo salsa), and one Tablespoon of low fat sour cream.  Cheese is great in the burrito bowl, too.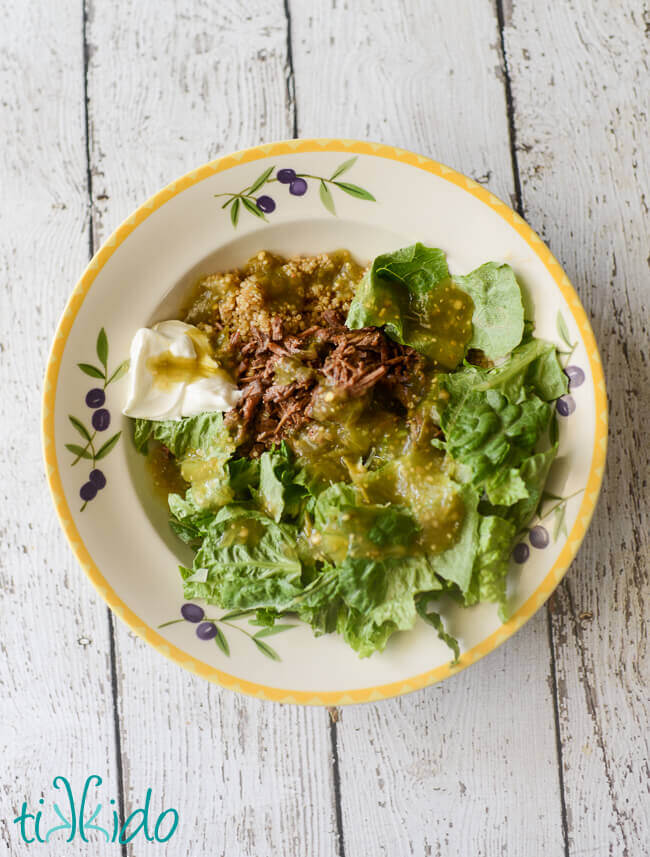 Yeah, it's not the prettiest thing in the world, but holy cow, is it delicious! And satisfying!
What's your favorite healthy, fast meal?