Printer-friendly version
Need an easy, fun craft for your Minecraft birthday party (or Minecraft-obsessed kid)?  Make a foam sword and pickaxe crafting table!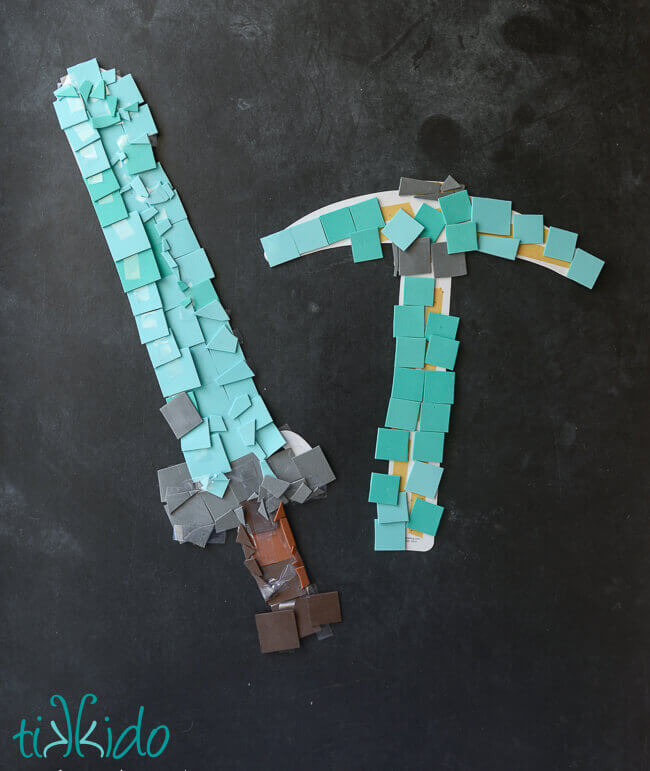 I originally thought I would make foam swords and pickaxes for all the kids at the party.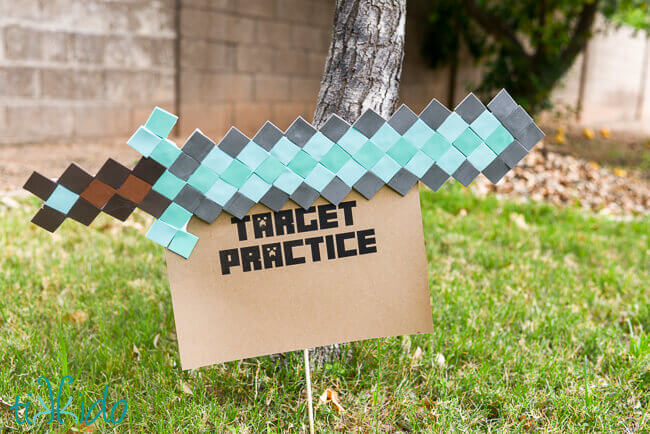 But that turned out to be a lot of work, so I made a couple as decorations, and I turned the project into a craft instead of a favor.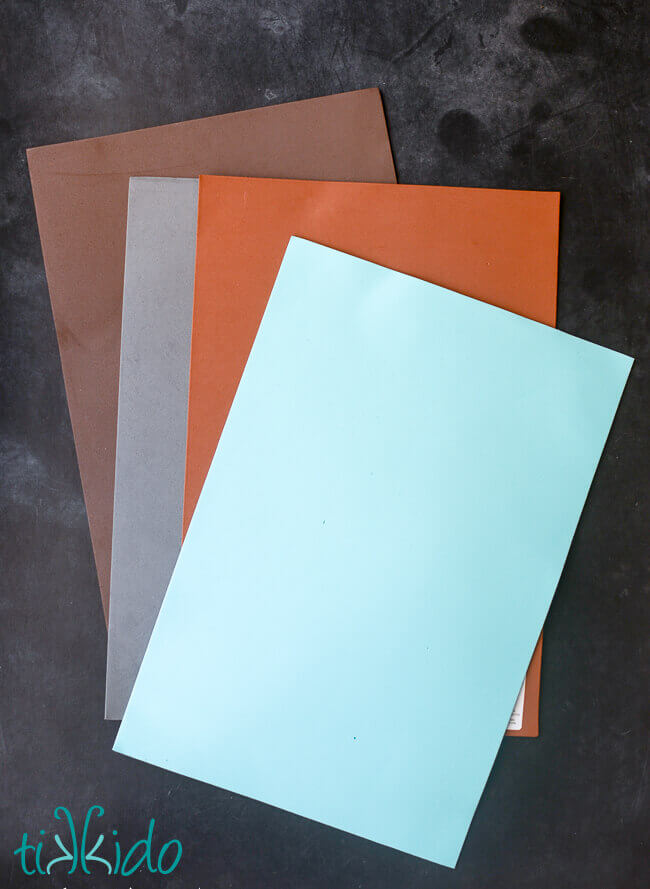 This is the kind of craft foam I used (but don't buy it from Amazon if you have a craft store near you--it's less expensive from Michaels or Joann Fabrics).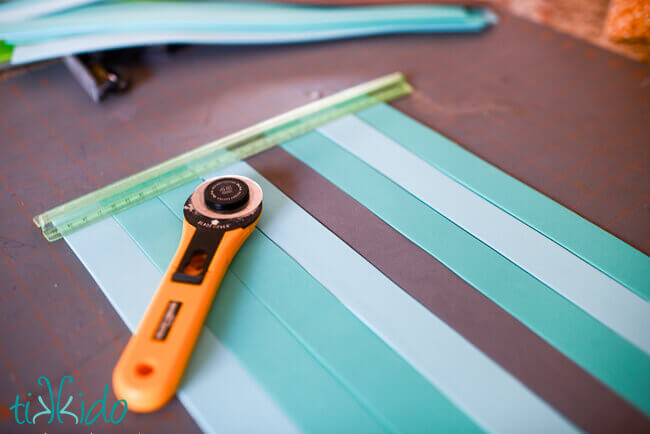 I cut a ton of foam squares quickly using a rotary cutter and a self-healing mat.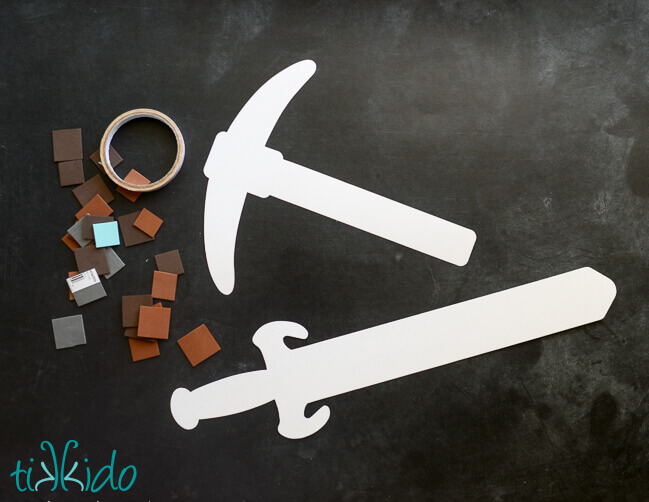 Then the craft was as simple as providing the kids with the squares of foam, double-stick tape, and pickaxe and sword cardboard shapes.  Just FYI, the shapes are kind of flimsy, and the pickaxe shapes are less sturdy than the sword shapes.  But this project was about the fun, not durability, so I didn't bother reinforcing the cardboard foundations.  If I were making a Minecraft sword for a Halloween costume, though, I'd definitely do something to add some rigidity.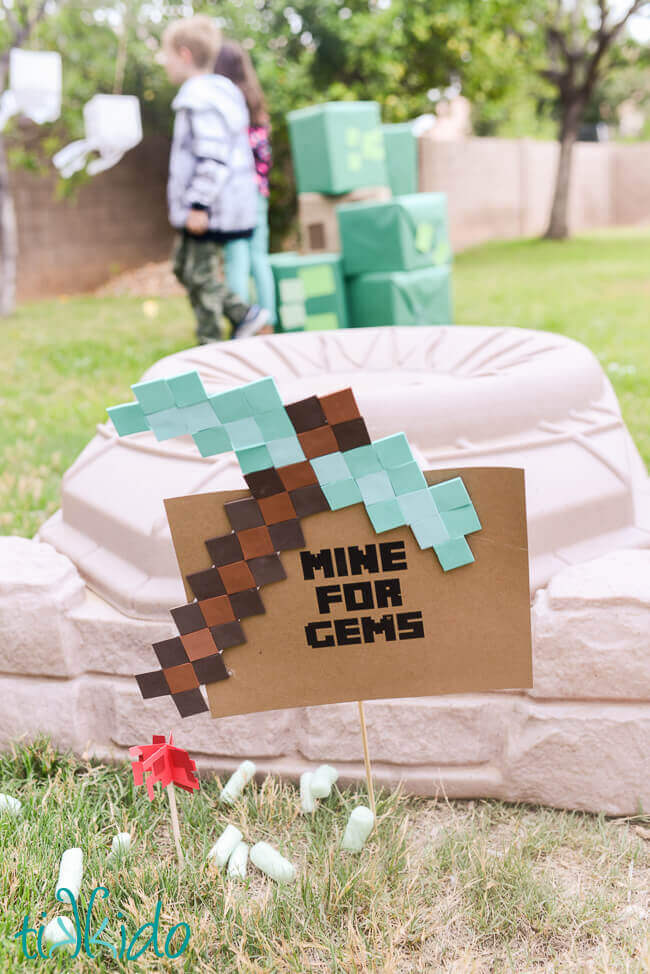 My daughter and her friends absolutely loved crafting their own tools, just like in the Minecraft game.  And I got to take a massive project off my party to-do list.  Win-win!