Printer-friendly version
I needed a gift bag for the kids to hold their loot at the Stampy Minecraft birthday party, and came up with this incredibly easy craft to add Stampy Cat to a plain yellow gift bag.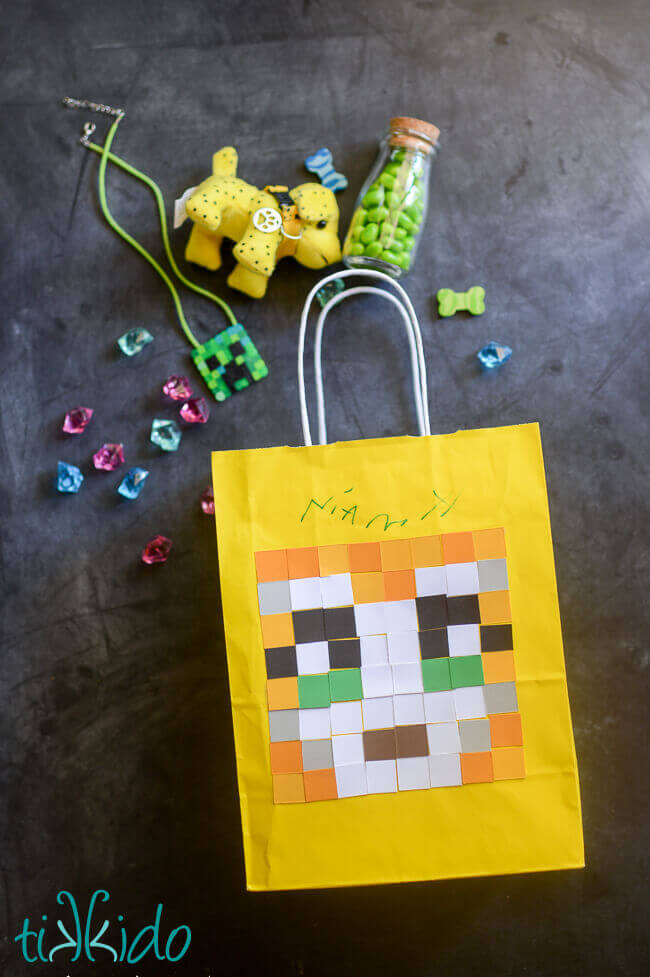 The pixelated design is so easy to replicate, and my turning-seven-year-old actually made quite a few of these bags herself for the party.  She LOVED feeling like she was an essential part of the party planning.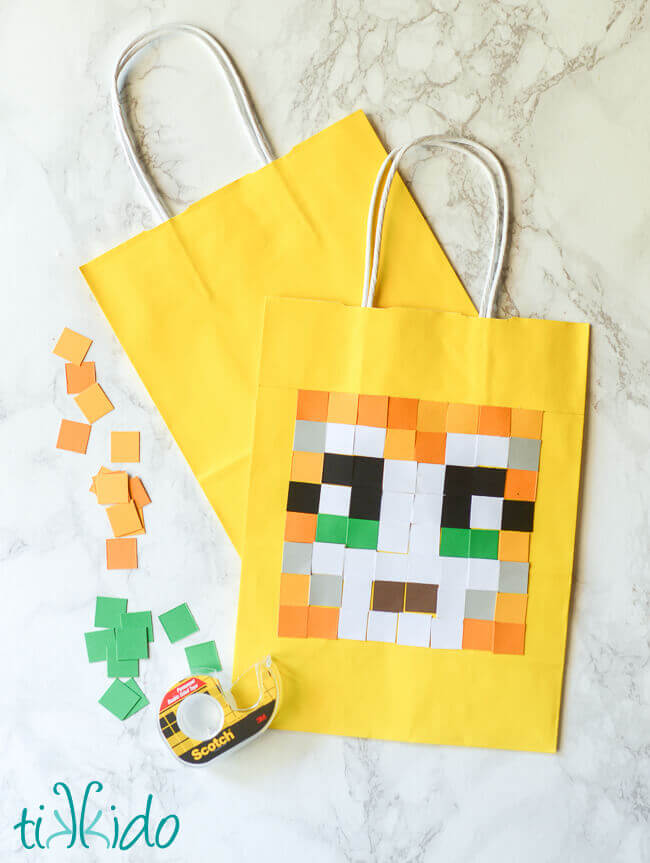 I used my favorite Fiskars paper cutter to cut colored cardstock into 3/4 inch squares.  The bag was 8" across, and I wanted the Stampy image to be a little bit smaller than the width of the bag.  The 3/4" "pixel" size gave me an inch to spare on either side of the face.
Application of the image couldn't have been easier:  I simply set down a line of double stick Scotch tape, and placed the colored squares of cardstock on the tape.  No drying time, no mess, just instant gratification.  I like this kind of craft.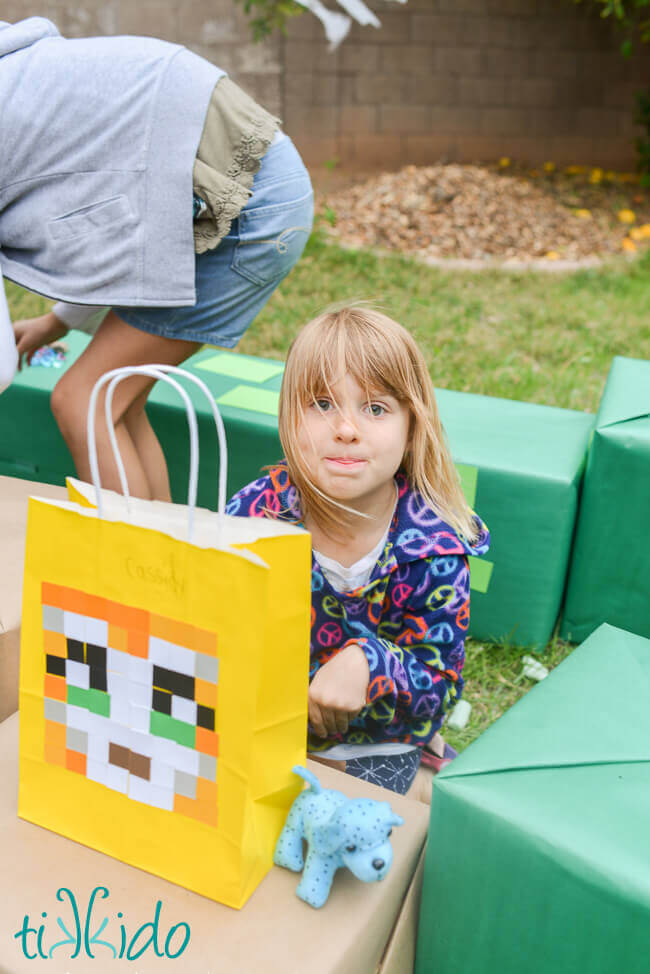 As the kids tamed their dogs, mined for gems, chose their Minecraft perler bead necklaces, and got candy from the creeper pinata, the bags provided a perfect place for the children to collect their party loot.
I also imagine I'll be making Minecraft themed gift bags for lots of presents for friends' birthdays, too.  Minecraft is VERY popular with this crowd, and I'm a sucker for creative gift wrapping.