Printer-friendly version
What makes homemade hot chocolate mix (either regular cocoa or white hot chocolate) even better?  Chocolate dipped stir sticks!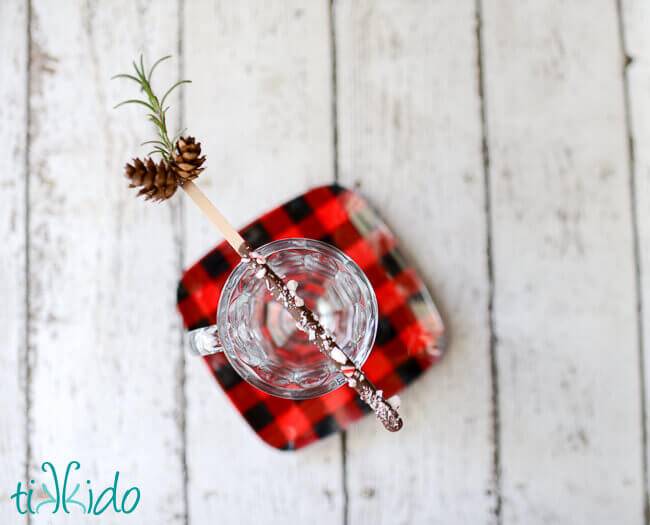 Simple, food-safe, disposable stir sticks, just like you'd find at your local coffee shop.  (And speaking of, these would be great for stirring in coffee, too!)  But covered in chocolate.  And crushed peppermints.  And maybe even topped with a sprig of greenery and a couple pine cones, if you're feeling extra fancy.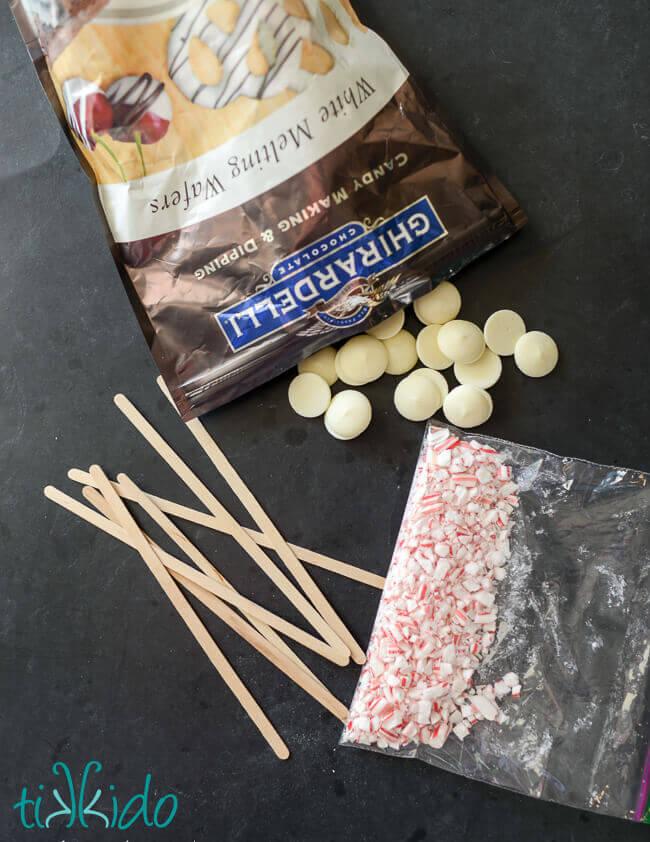 To make Chocolate Covered Hot Cocoa Stir Sticks, you'll need:
chocolate melts (I like Ghirardelli)
Crushed candy canes (optional)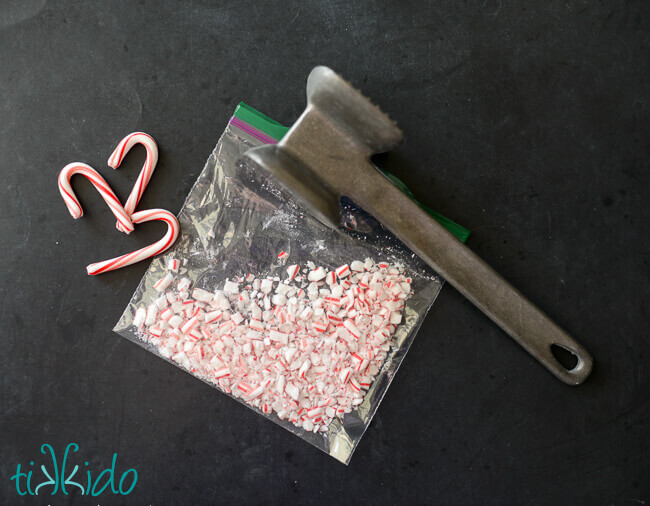 I crushed my candy canes with the flat side of a meat tenderizing mallet.  The stir sticks are so thin that I needed the peppermints to be crushed into very tiny pieces to work well for this project.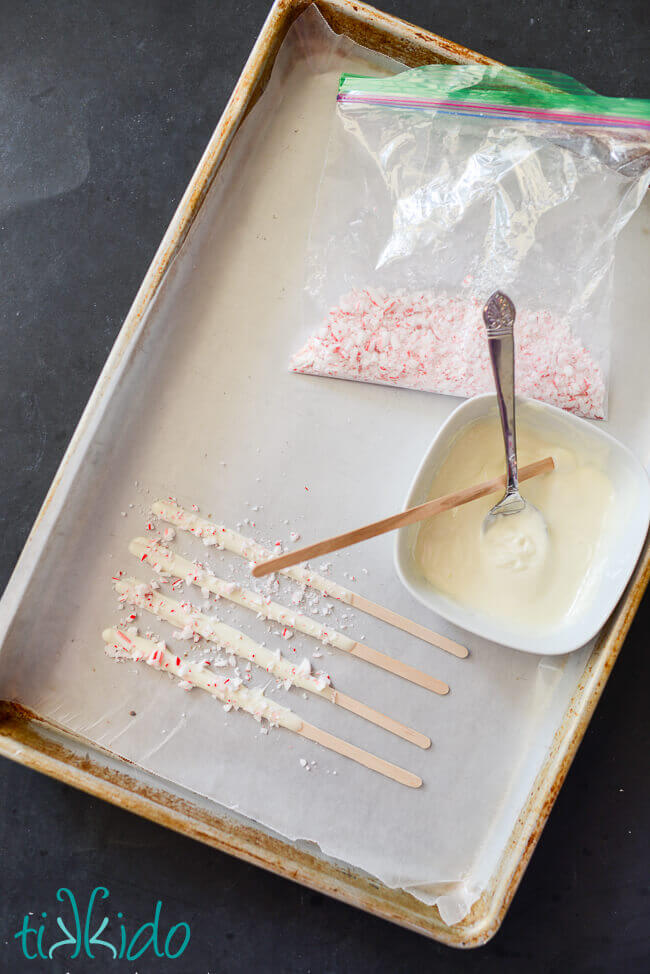 I melted the candy melts in the microwave, and used a spoon to coat the bottom third of the stir stick with the chocolate.  I tapped and shook off excess chocolate, so it wouldn't puddle around the stick when I set it on the waxed paper to set up.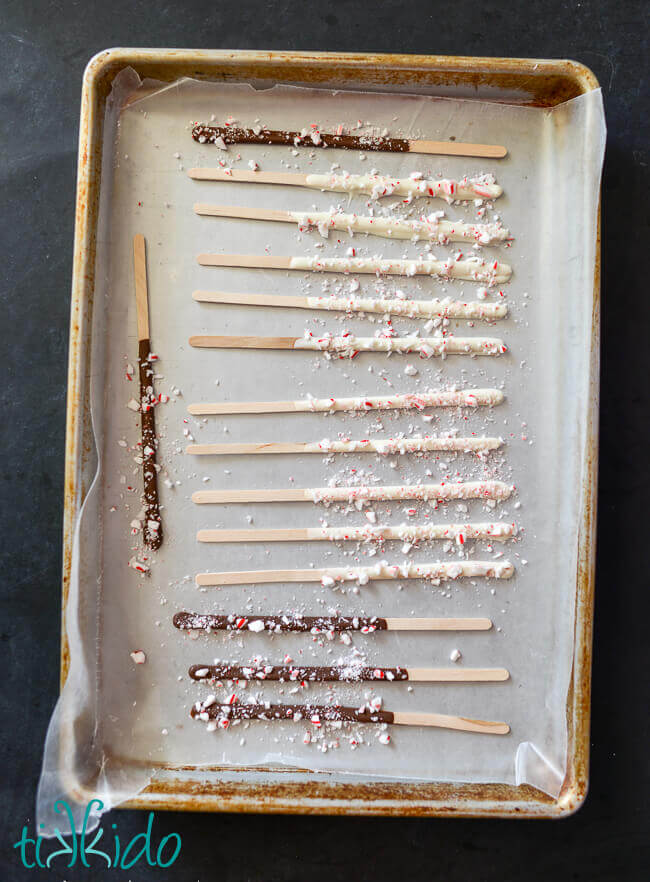 I sprinkled the crushed candy canes on the chocolate dipped stir sticks as soon as I'd applied the chocolate.  It sets up pretty quickly, so I found it best to do one stick at a time.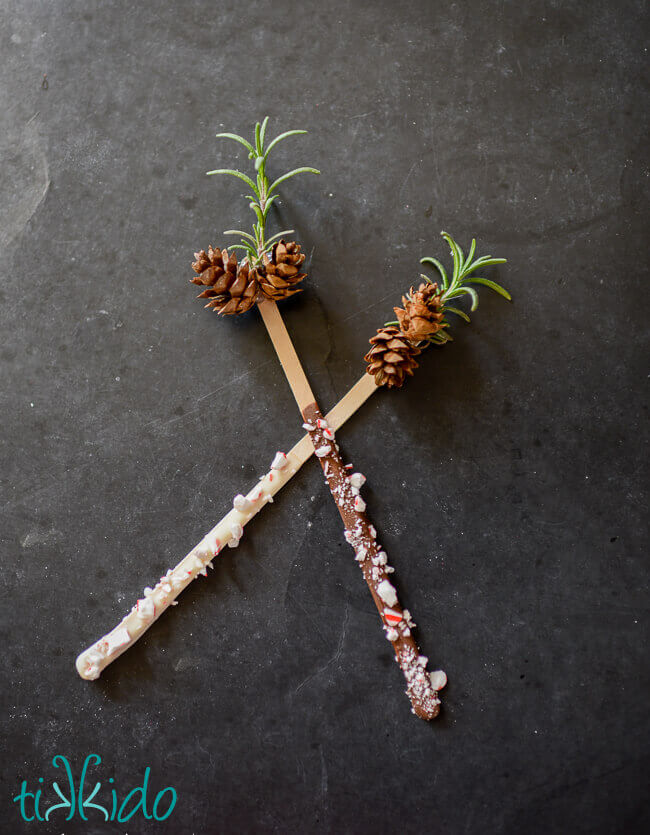 After the chocolate had hardened, I decided to fancy up some of my stir sticks with some pine cones and sprigs of rosemary.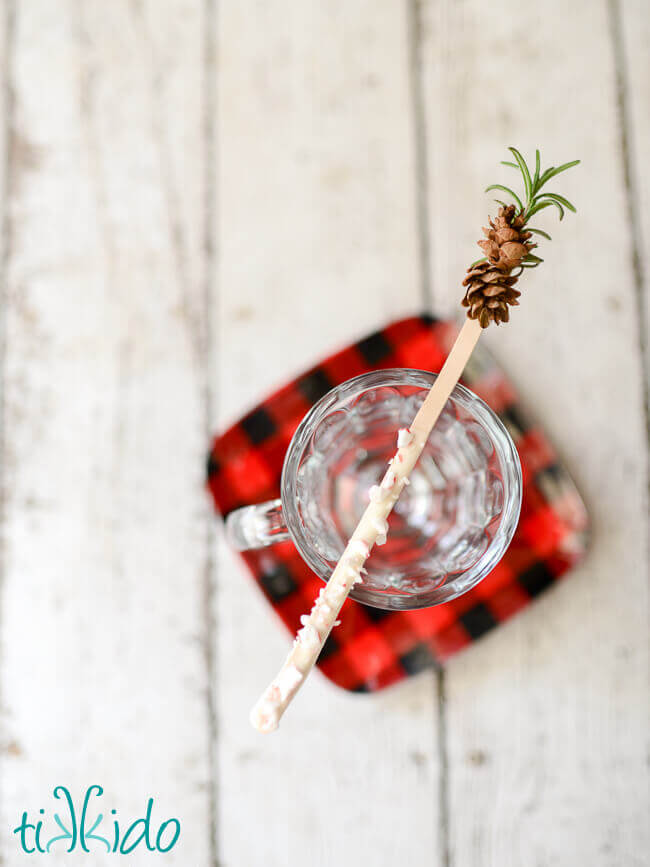 Talk about a fun way to stir your hot cocoa!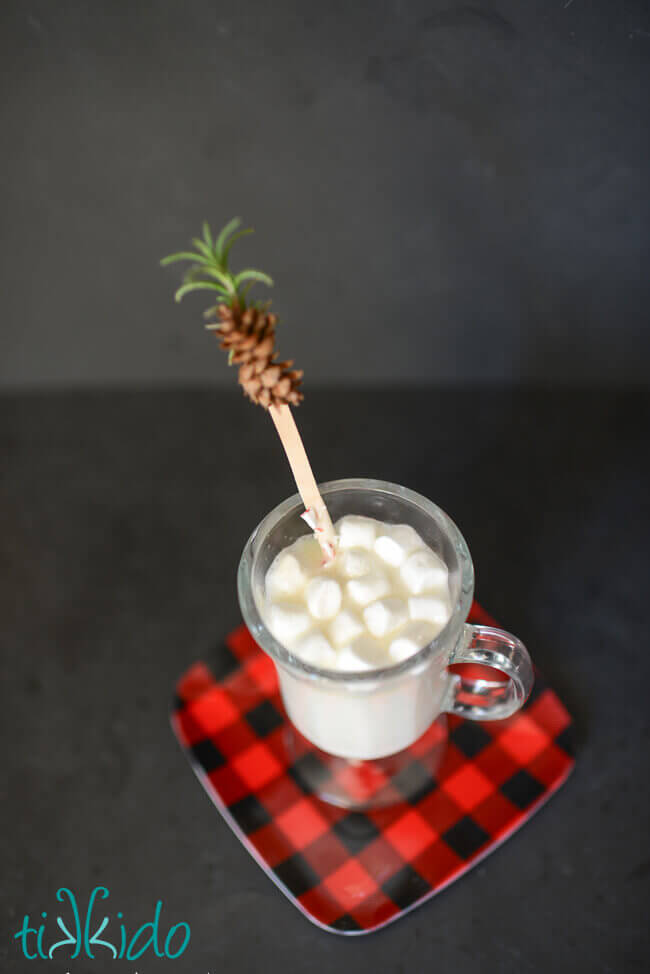 I think a set of these chocolate covered stir sticks, paired with the homemade hot cocoa mixes (regular and white chocolate), prettily packaged up, would make a fabulous gift for friends and neighbors.