Printer-friendly version
Chocolate covered strawberries are always delicious and romantic.  But you want to make them really special?  Add gold leaf.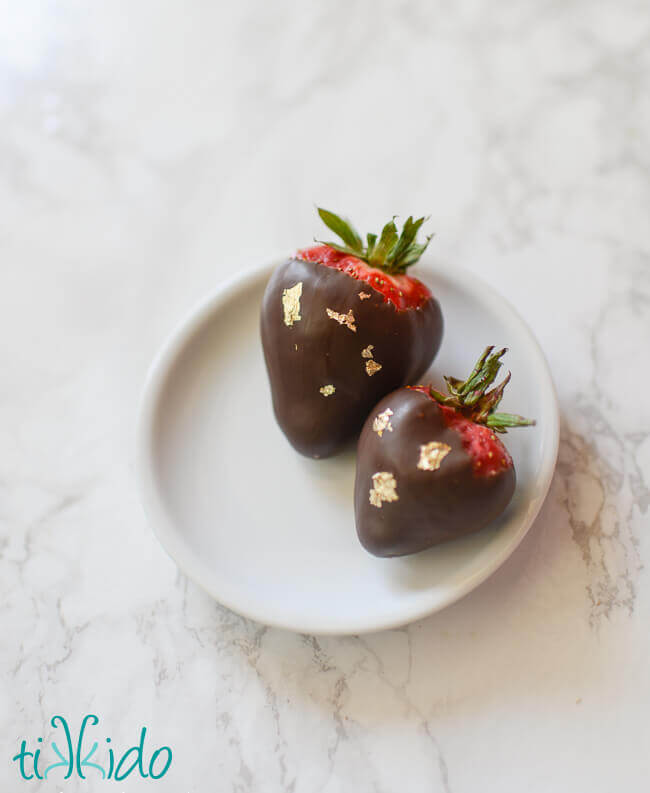 Yup.  Gold.  Real gold.  Totally edible, totally gorgeous, totally decadent.  Also totally easy to use.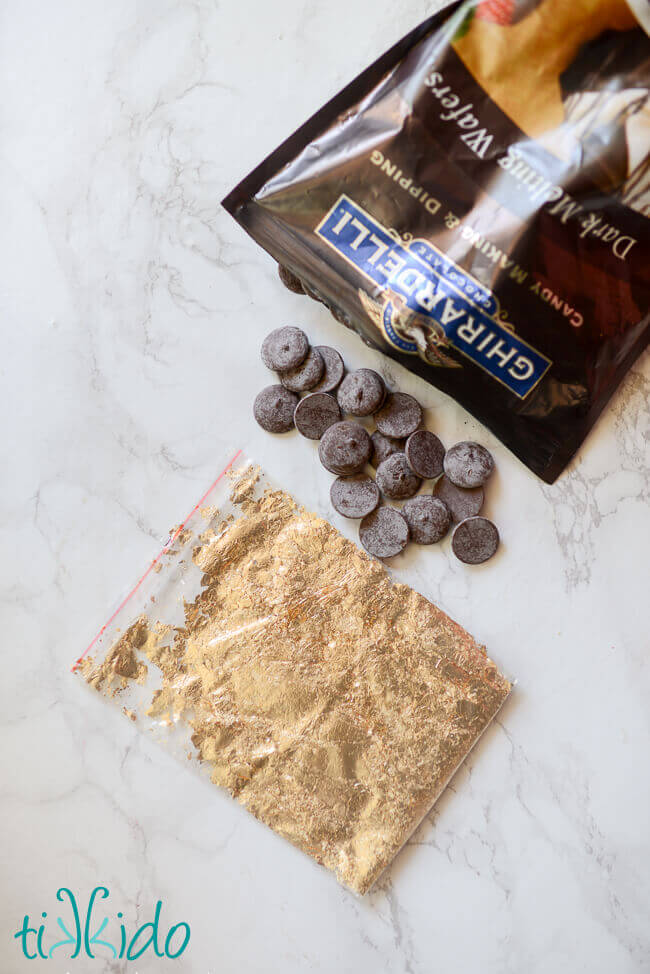 I still haven't learned how to temper real chocolate, but the Ghirardelli dark chocolate melting disks are a really good second best choice.  Good flavor, and so easy to use for candy-making, including chocolate covered strawberries.
Dip the dry, clean berries in the Ghirardelli chocolate, and while it's still melty and wet, add a few flakes of 24 karat gold.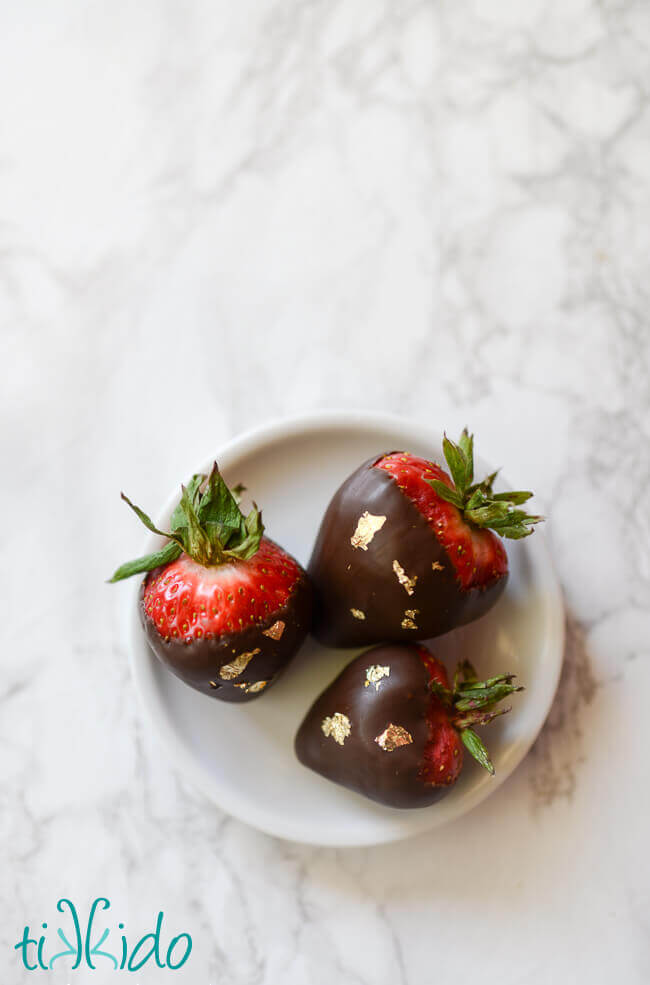 It's pretty.  It's shiny.  It's luxurious.  And it's on top of chocolate covered strawberries.  With these berries, any night is date night.  Raaawr.