Printer-friendly version
Looking for a fun activity for the kids to do this summer?  Preferably one that will get them playing outside?  Have them make these easy, fun comet toys.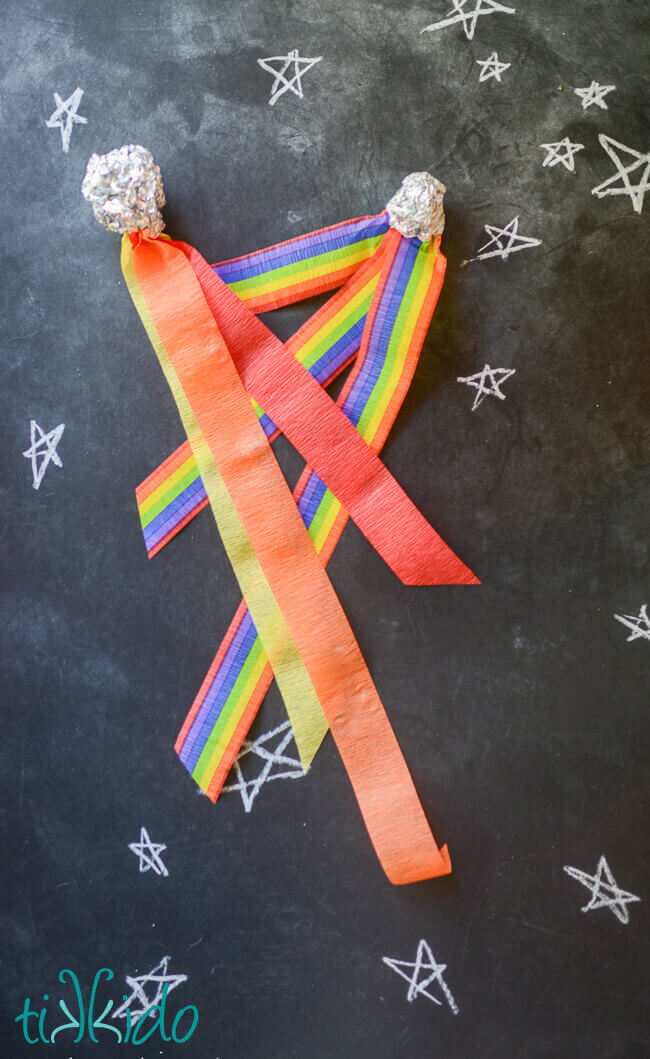 I can't take any credit for this fabulous, easy craft project.  My kids learned how to make them at their amazing preschool.  It's easy enough for pre-schoolers to do all by themselves, but older kids still really get a kick out of it, too.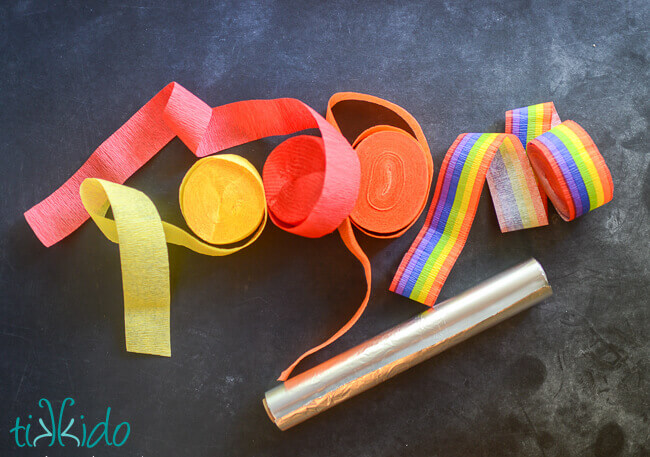 Materials for Making Easy Comet Toys:
crepe paper
aluminum foil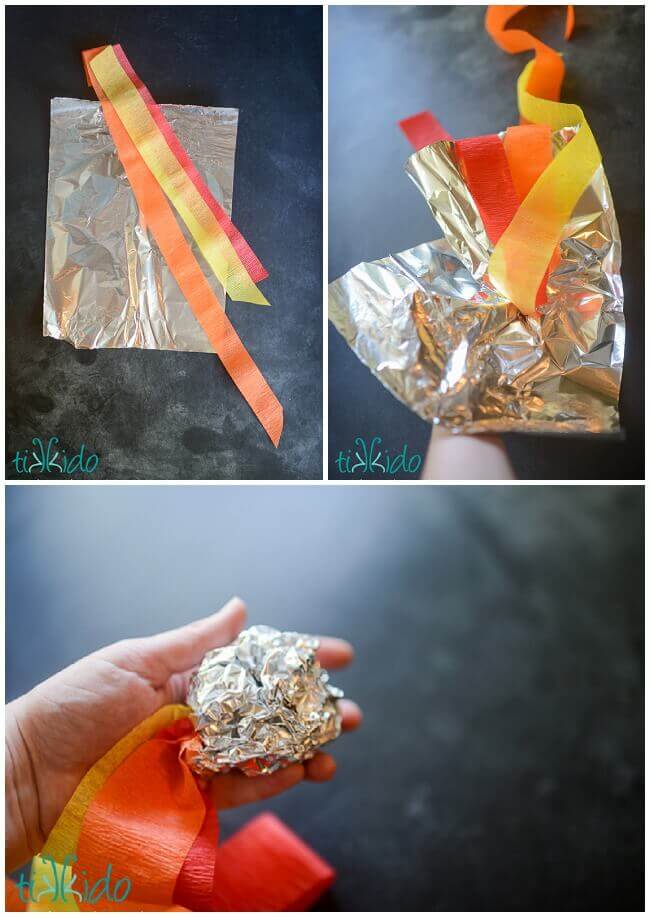 Tear off a square of aluminum foil.  Cut a few lengths of crepe paper.  Crumple the aluminum foil into a ball, trapping the ends of the crepe paper strips inside.  It's as easy as that.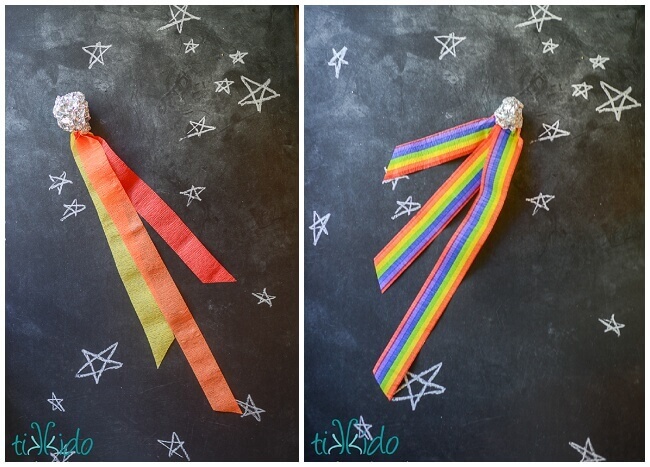 The preschool made this project even easier by using pre-cut sheets of aluminum foil.  I didn't want to go out and buy a box of foil sheets for just this project, so I just used the foil I had in my kitchen, but if I were doing this with a crowd of kids (at a birthday party, for example), I'd definitely opt for the pre-cut sheets.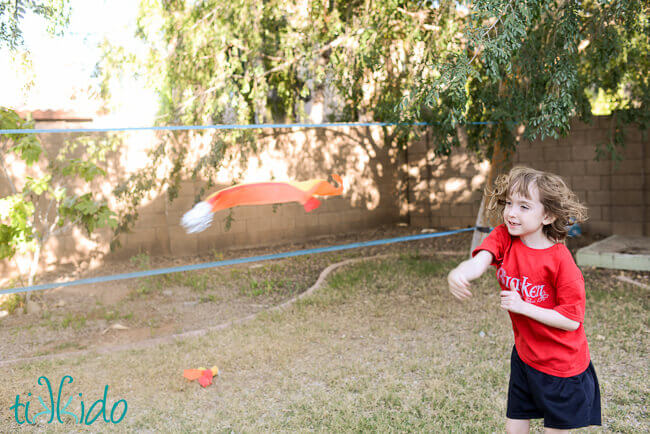 Kids love making the comets, but they love throwing them and watching them fly even more!