Printer-friendly version
Welcome to Tikkido's contribution to this year's Virtual Cookie Swap!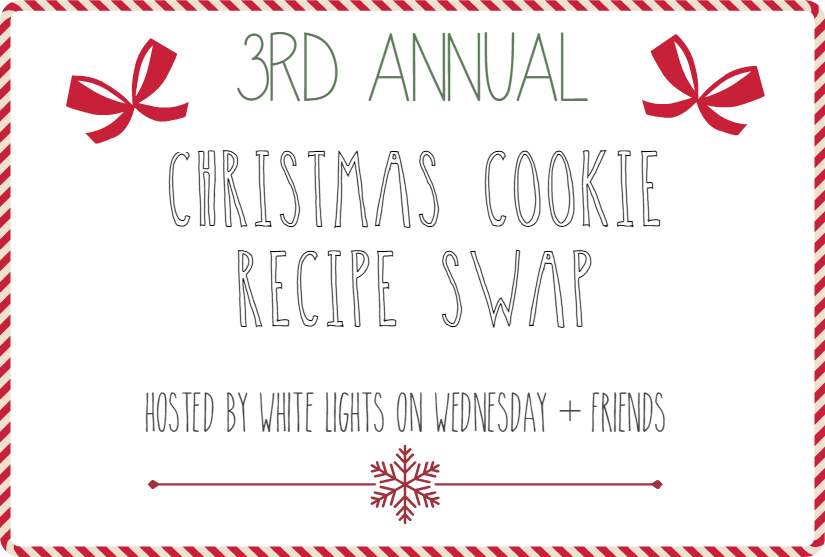 In which a whole bunch of awesome bloggers share our favorite recipes with fellow bloggers, and we make the recipe sent to us!  How fun is that?
My recipe came from Cupcake Wishes and Birthday Dreams:  Double Chocolate Peppermint Crunch Cake Mix Cookies.  I was hooked just from reading the name.
Double Chocolate Peppermint Crunch Cookie Ingredients:
1 box Devil's Food cake mix
1 stick unsalted butter
2 eggs
2 T flour
1 t peppermint extract
1 t vanilla extract (or other flavoring--more mint, if you'd like)
2/3 cup semisweet chocolate morsels, melted
Crushed peppermint candy (like candy canes)
I didn't have any peppermint extract, but I did have some Creme de Menthe, so I used that, instead.
Combine all ingredients except the chocolate morsels and crushed peppermint candy and mix well.  Use a cookie scoop to drop the dough onto cookie sheets.  I always line my cookie sheets with parchment paper for ease of cleanup, but Keisha's recipe says that ungreased cookie sheets are totally fine.  
Bake at 350 for 10-12 minutes.  Let cool on the baking sheet for 10 minutes, then transfer to a cooling rack to finish cooling down.
Melt the chocolate chips, and drizzle on top of the cookies.  Sprinkle the crushed candy canes on top of the melted chocolate.  These cookies are fabulously chocolaty and fudgy and soft, with just the right touch of mind.  The crunch of the peppermint candy on top is a wonderful contrast to the texture of the cookie.  
Ready for some more amazing recipes?  Visit the hosts of the virtual cookie swap party!  

HOST:
Julie from White Lights on Wednesday
COHOSTS:
Aubrey from Real Housemoms
Rachel from {i love} my disorganized life
Wendy from Around My Family Table
Laura from Pink Cake Plate
Abbey from The Cards We Drew
Kelley from Miss Information
Carli from Dimple Prints