Printer-friendly version
I had fun testing out my patriotic ice cream cones with actual ice cream yesterday, but I actually had a different plan for them: patriotic cotton candy faux ice cream cones!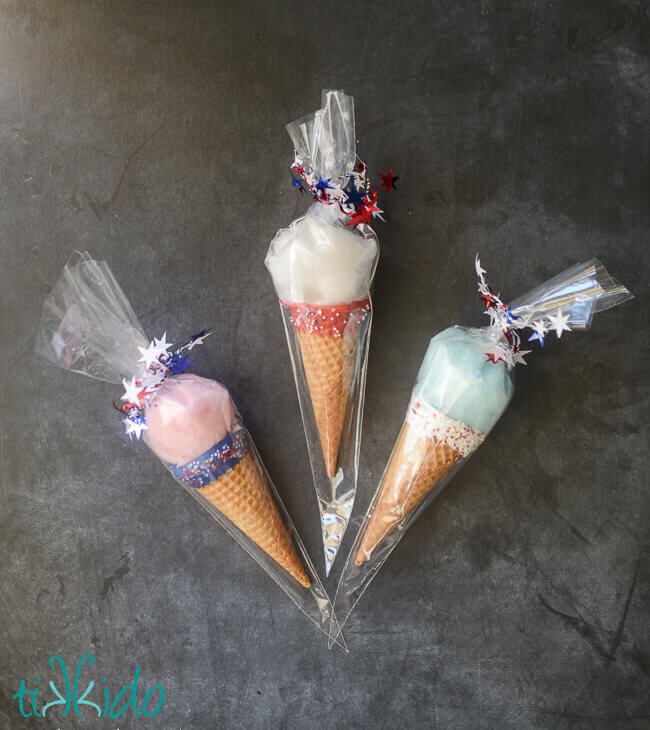 It was a special treat for the kids at my youngest daughter's school class, and real ice cream would have been just too much trouble.  Plus, who doesn't love cotton candy?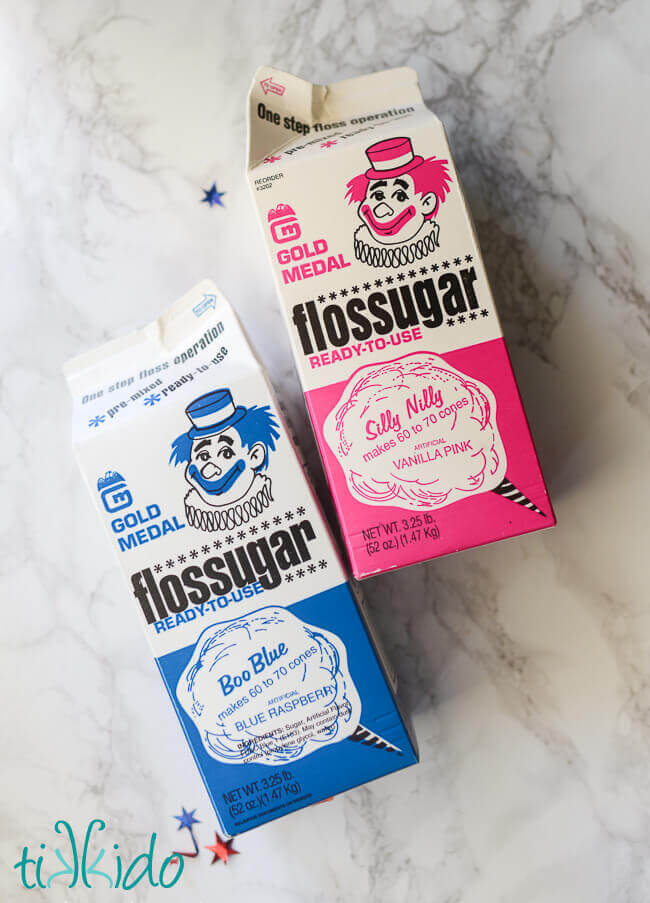 To make the cotton candy, I used a small, inexpensive home cotton candy maker.  The inexpensive home models are great for occasional use (and the price was certainly right), but they are rather slow.  If you need to make a lot of these and don't have a commercial grade machine, give yourself enough time.  Luckily, you can make these ahead of time.  At least if you live in an arid place like I do.  You'll need to do your own experiments if you live somewhere with a lot of humidity, which is the natural enemy of cotton candy.
I used pink and blue cotton candy sugar that I already had on hand, and plain white granulated sugar to make the white cotton candy.  I figured pink, white, and blue was close enough to patriotic colors for this craft.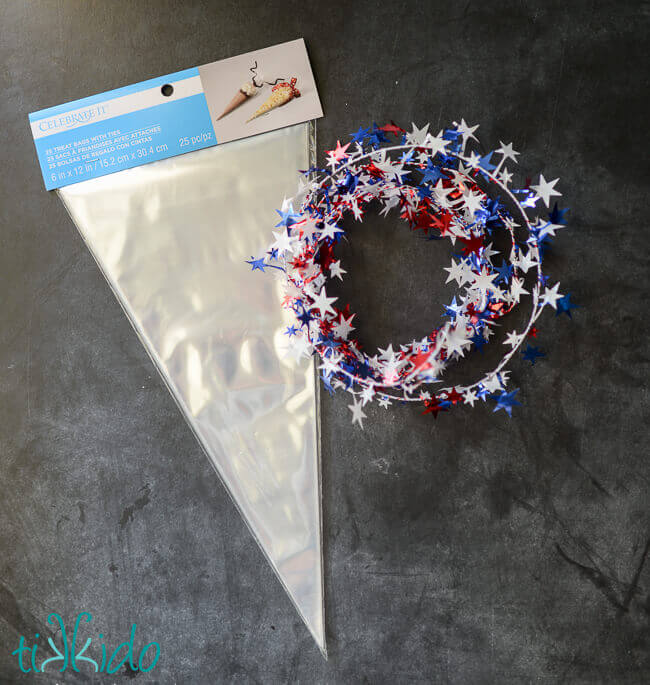 Packaging was incredibly simple, with clear celophane treat bags and wired star garland (this is the stuff I used, but it was WAY less expensive at my local Michaels).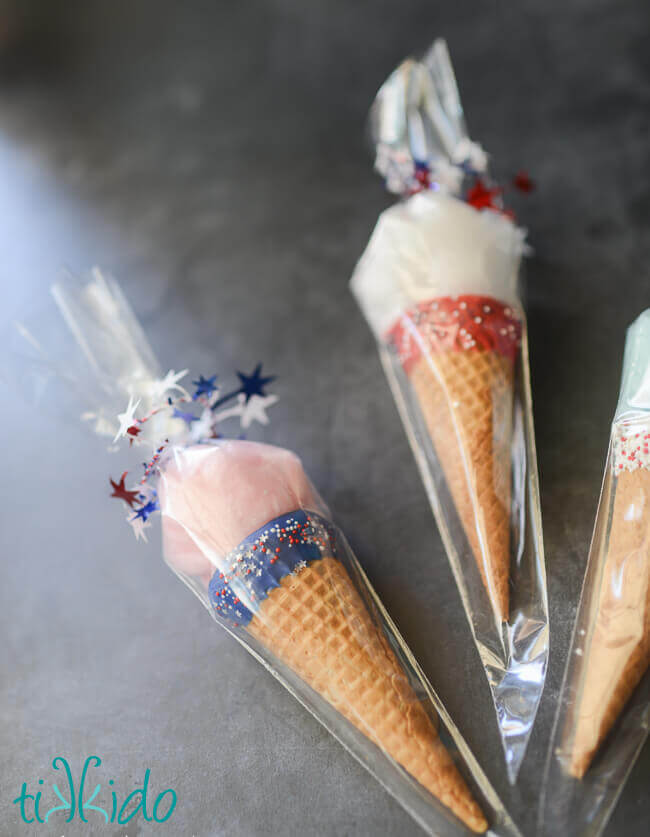 To close the bag, just snip off a few inches of star garland and use it like a twist tie. Couldn't be easier, and it looked perfect for our little school Memorial day celebration.