Printer-friendly version
You can buy wool roving in many colors for felting crafts, but did you know that you can also dye wool roving with food coloring?  If you already have a bunch of white wool roving and some food coloring, it's quicker and less expensive to dye your own wool roving.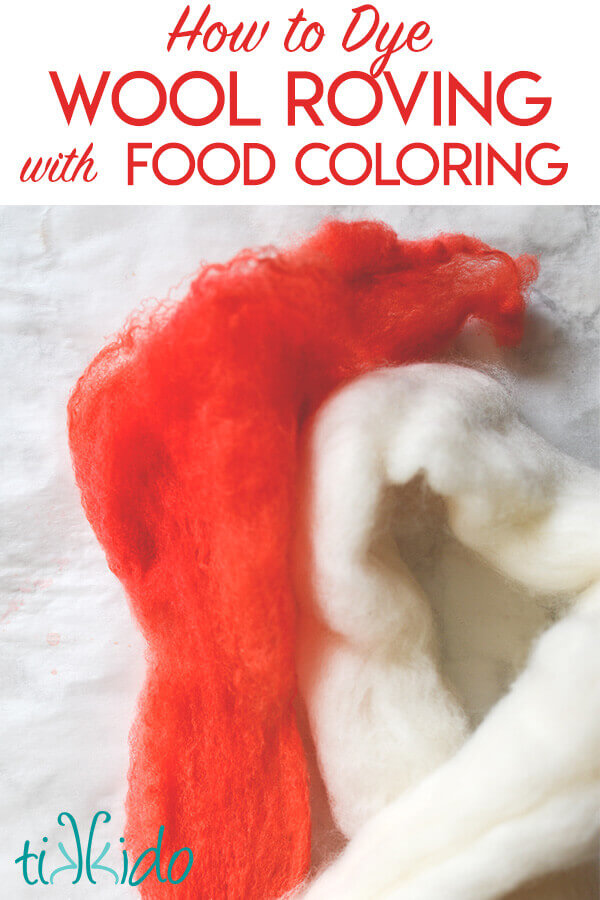 I have grand plans for this bright red wool roving, dyed with food coloring.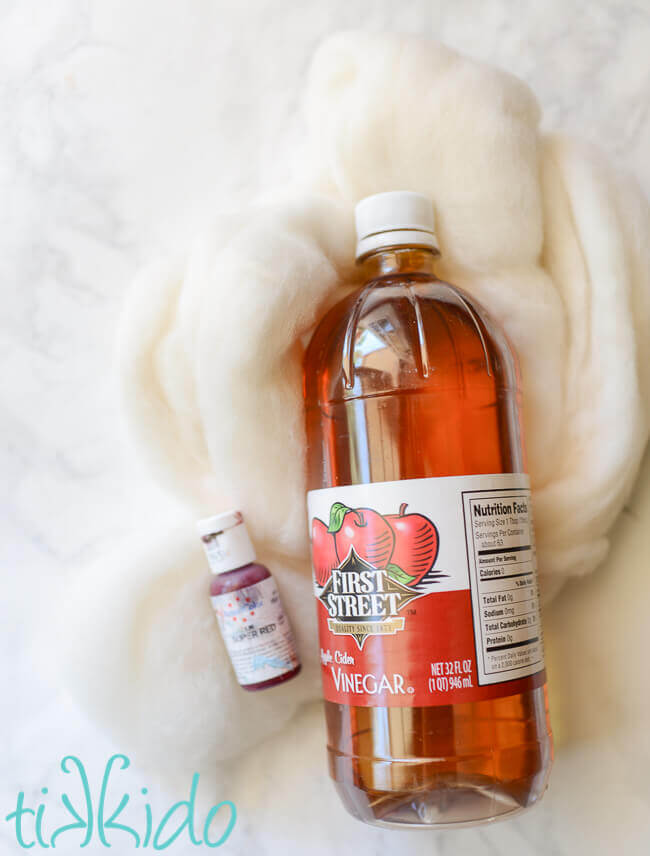 Materials for Dying Wool Roving: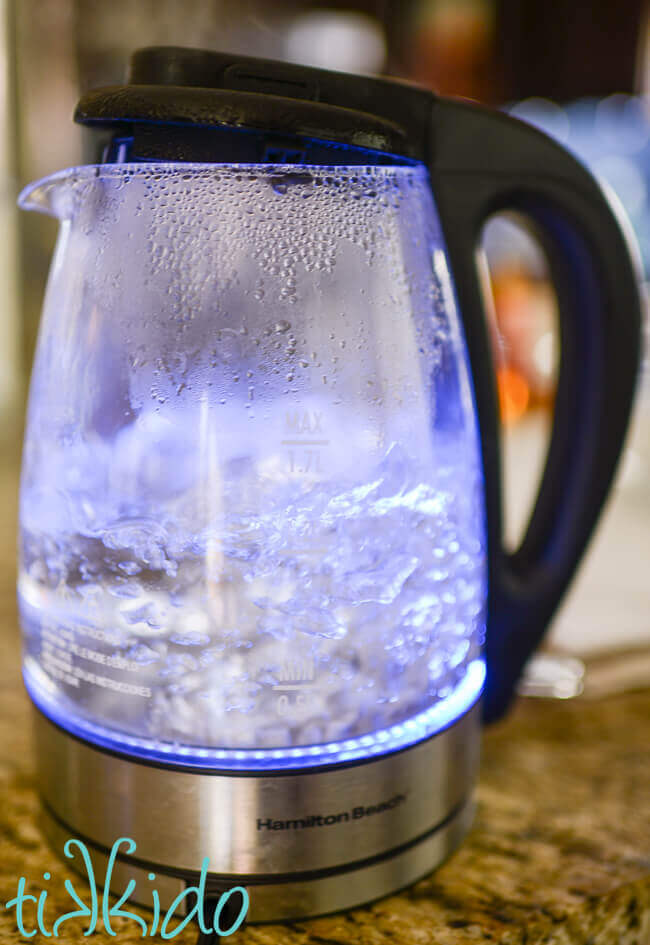 How to Dye Wool Roving with Food Coloring
You'll need two elements to help the wool fibers absorb the color:  heat and acid.  Acid comes from a generous splash of vinegar in the bowl.  Heat comes from boiling water.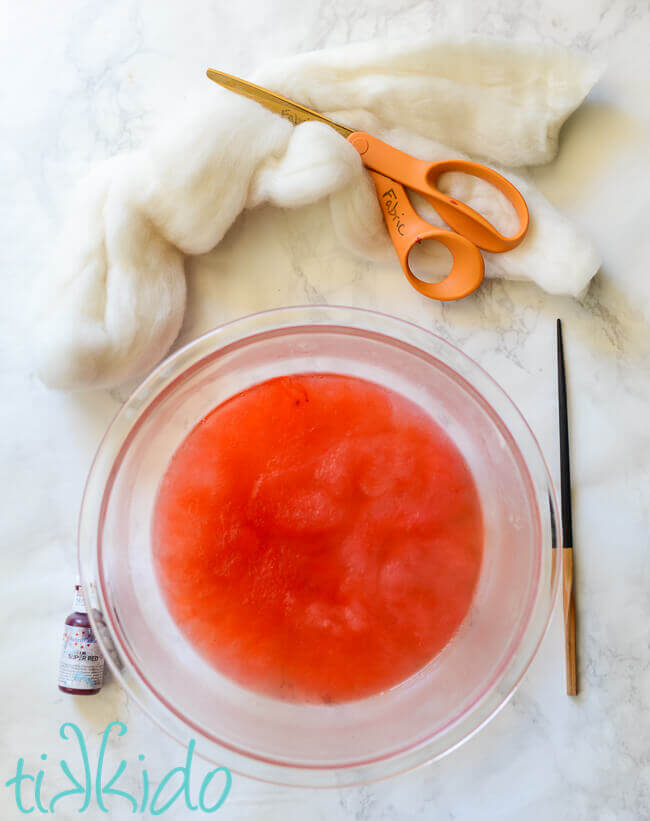 Add food coloring (gel food coloring adds intense color) to the vinegar and hot water mixture, and let sit for several minutes.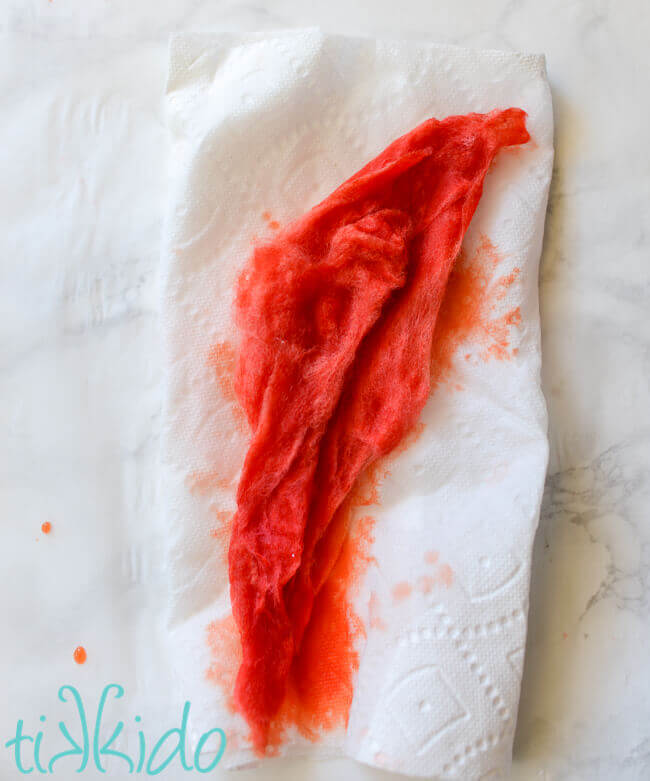 Do not agitate!  Agitation of the wool roving will cause felting.  I was making this red wool roving to make into felt balls, so I didn't want it to felt before it was in its desired shape!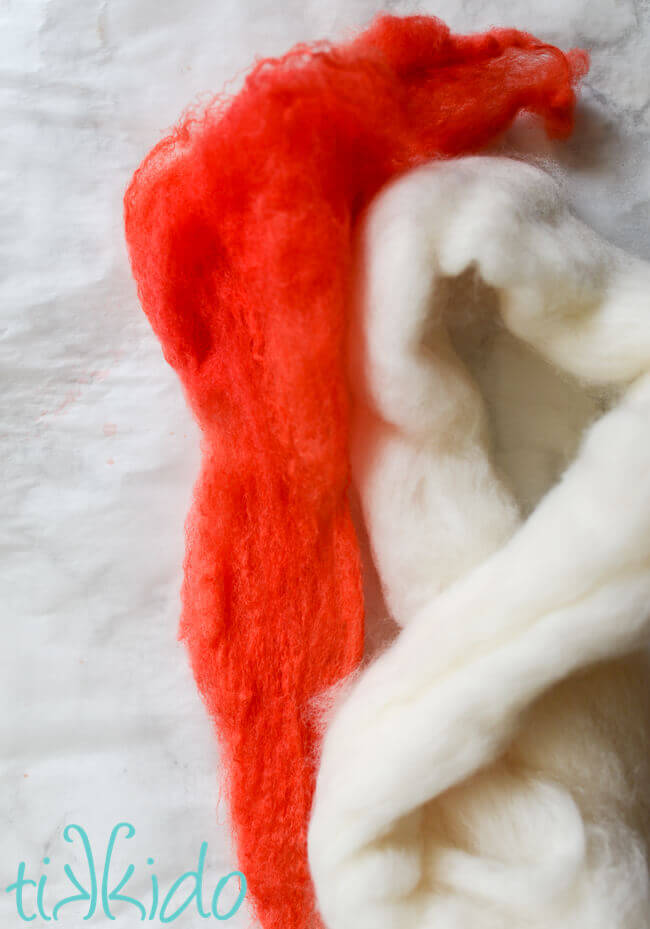 Look at that intense color!  And all it took was a little food coloring and vinegar from the pantry.  No need to make a special online order or a trip to the local fiber arts store.  Make exactly what you want, exactly when you need it with this technique.
Crafts Using Wool Roving: