Printer-friendly version
A fresh flower crown made with REAL flowers is absolutely gorgeous, and surprisingly easy and inexpensive to make.  If you're thinking of making a DIY flower crown for a wedding (for yourself or a flower girl), or a boho photo shoot, or just to feel fabulous and full of spring joy, this is the tutorial for you.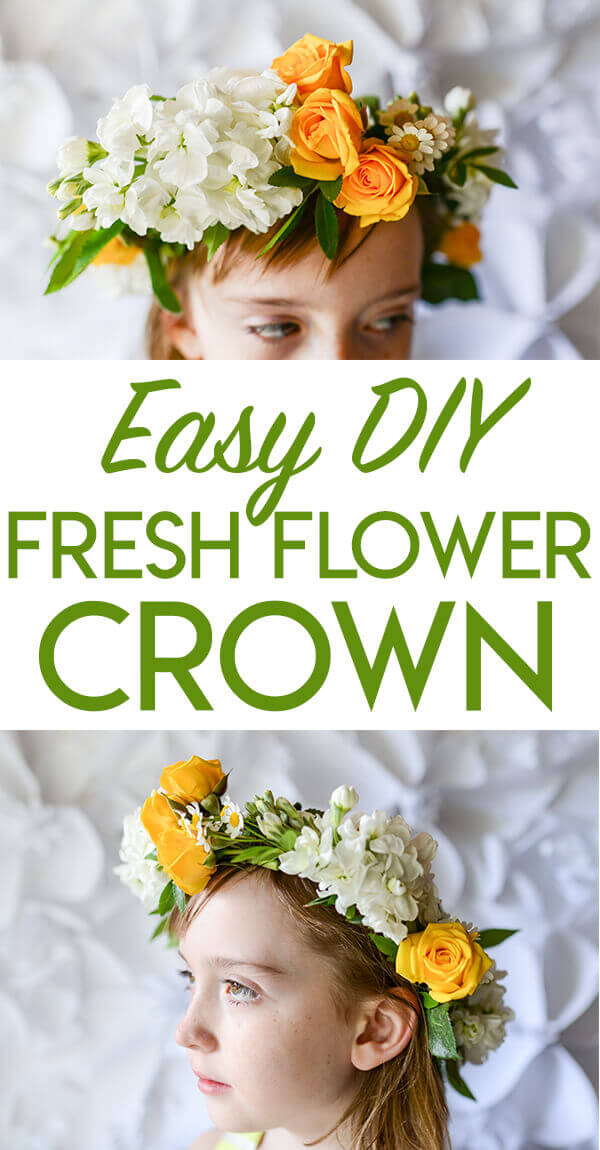 Fresh flower crowns in those stunning wedding photos look so amazing and lush and sumptuous, don't they? They're really easy to make.  Really.  I swear.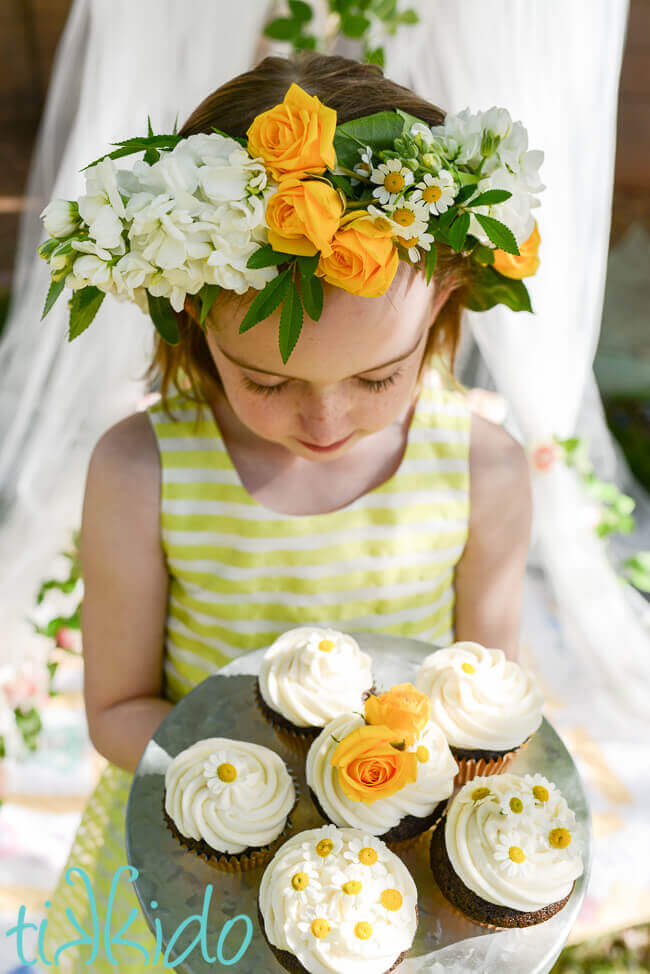 To make my crown for the spring picnic, I used the same inexpensive flowers I used for the cupcakes (chamomile and roses).  I spent less than $20 on flowers, and I had quite a lot left over, in fact.  That makes this a very affordable option if you want to do some DIY wedding or event flowers.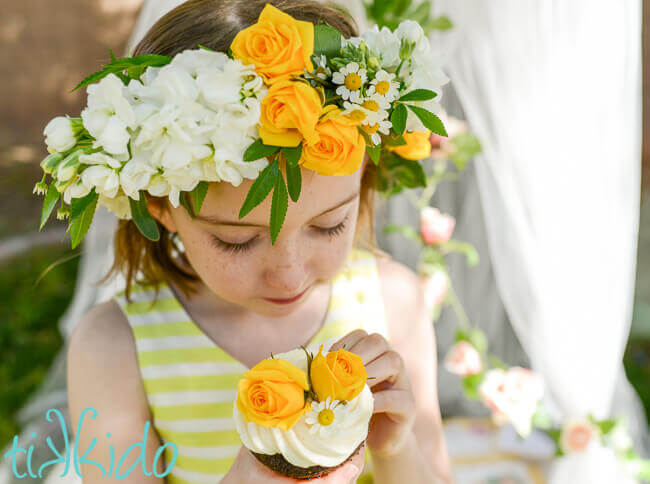 With this method, the crown will look fresh and fabulous for about eight hours.  I didn't try keeping it in the fridge overnight, but with this technique, I'm guessing you'd want to make this just a few hours before you need to wear it.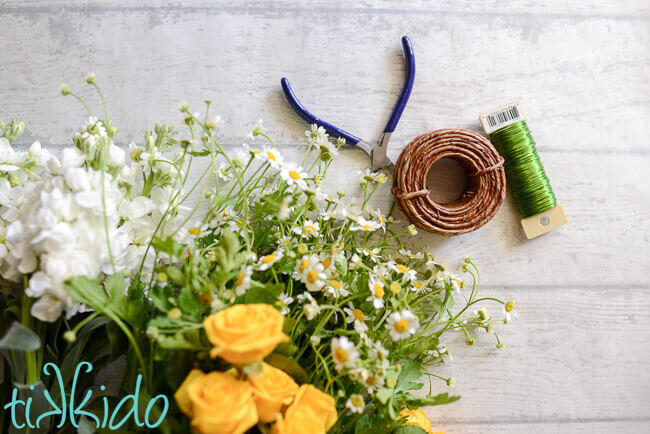 Materials for an Easy Fresh Flower Crown: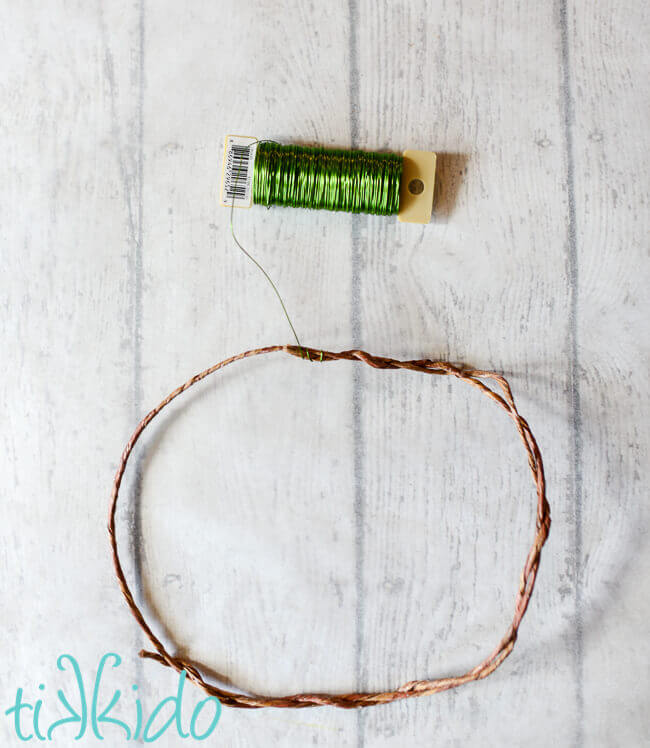 Start by cutting a length of the wire that looks like grapevine, and winding it into a basic crown shape.
Wrap the end of the green floral around the brown wire crown base several times to secure the green wire.  
Cut the fresh flowers to a short length, and use the green wire to bind the fresh flowers to the brown wire base.
I didn't grab any great pictures of exactly how to wind the wire around the flower stems, but the video shows that part nicely: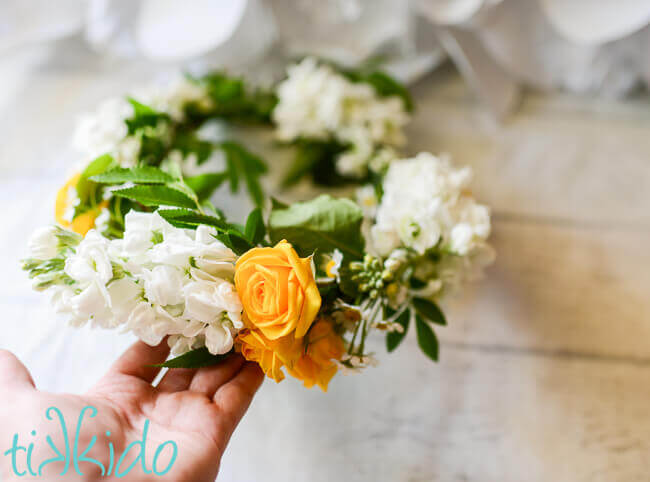 Not hard at all, was it?  The unedited video of the process was about 8 minutes long, so you can tell the flower crown comes together pretty quickly.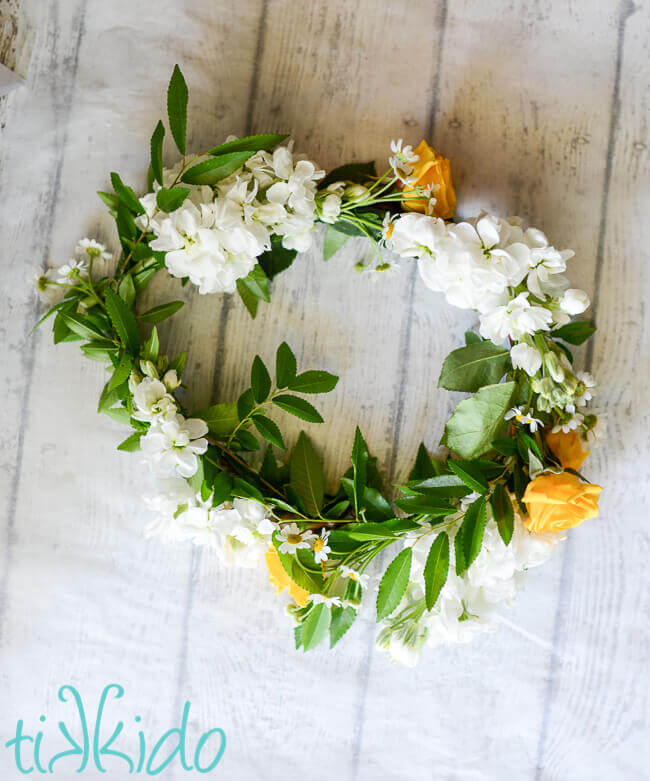 Is the crown a bit too big?  Not a problem, just fold and pinch the brown wire base at the back (where it would sit at the back of your head) to make the circle smaller.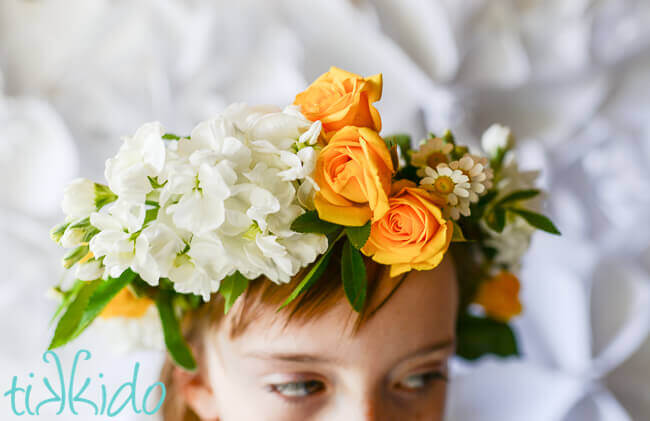 I think I might make one of these to wear to the Renaissance fair this weekend!  What do you think?