Printer-friendly version
I'm a sucker for creative gift wrapping--but that doesn't mean I always have to be the creative one.  Just look what I found at Michaels this week!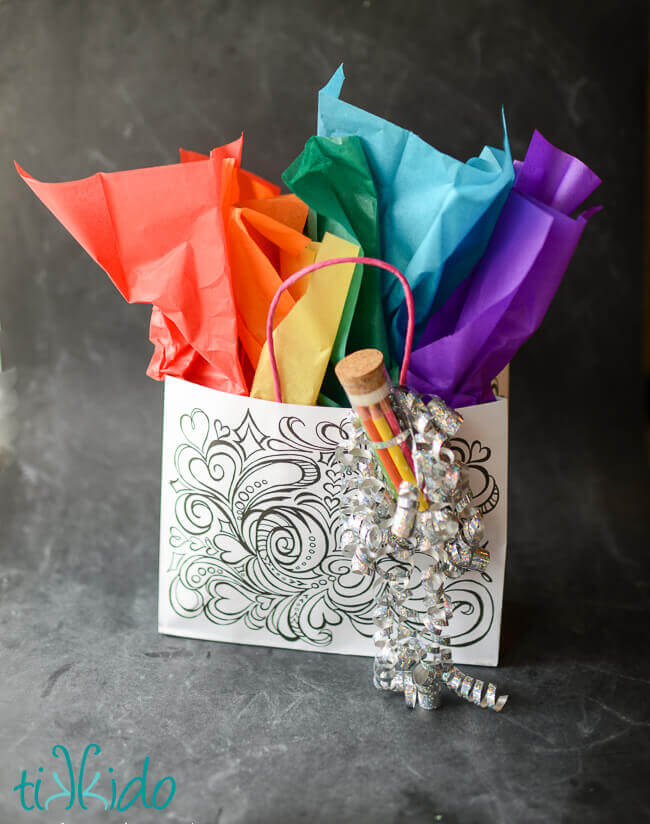 This isn't a sponsored post--I just loved these gift bags so much I had to share them with you!  I love giving art supplies and projects as birthday gifts, and how perfect is this packaging for a present like that?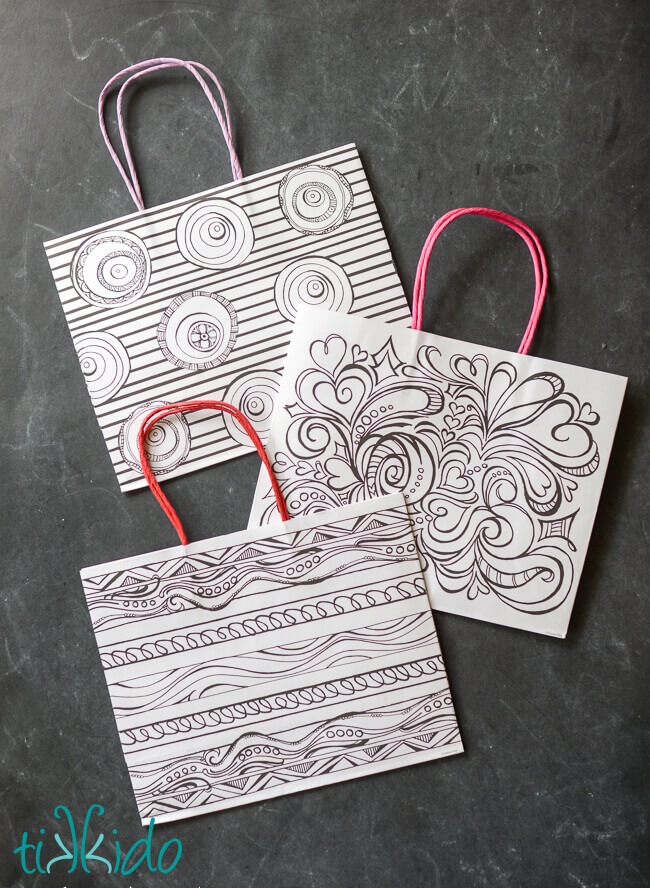 There were three styles of the coloring-pages gift bags.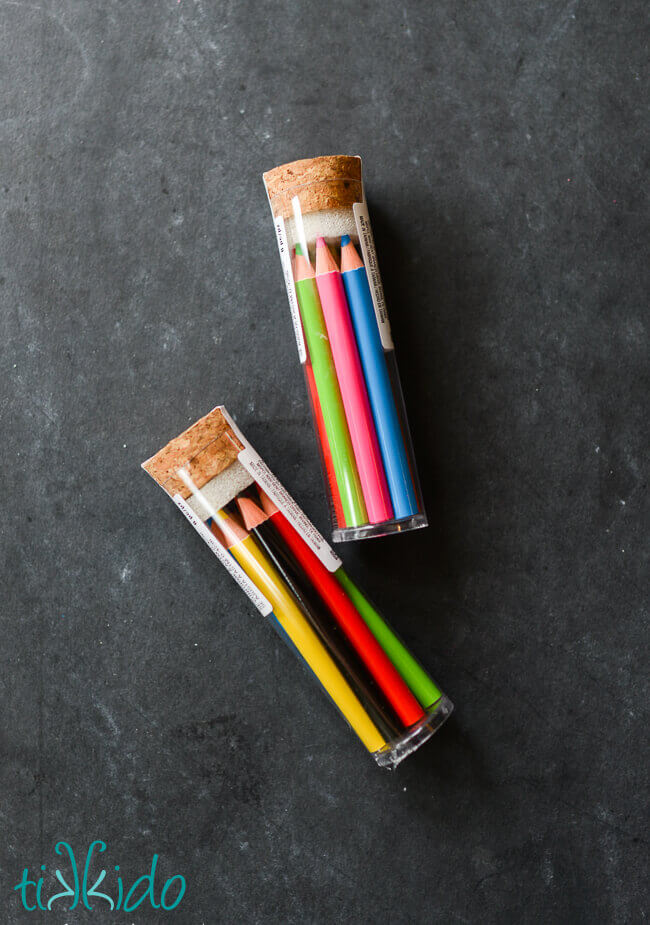 And these cute little mini bottles of colored pencils were right next to the bags and matching gift tags.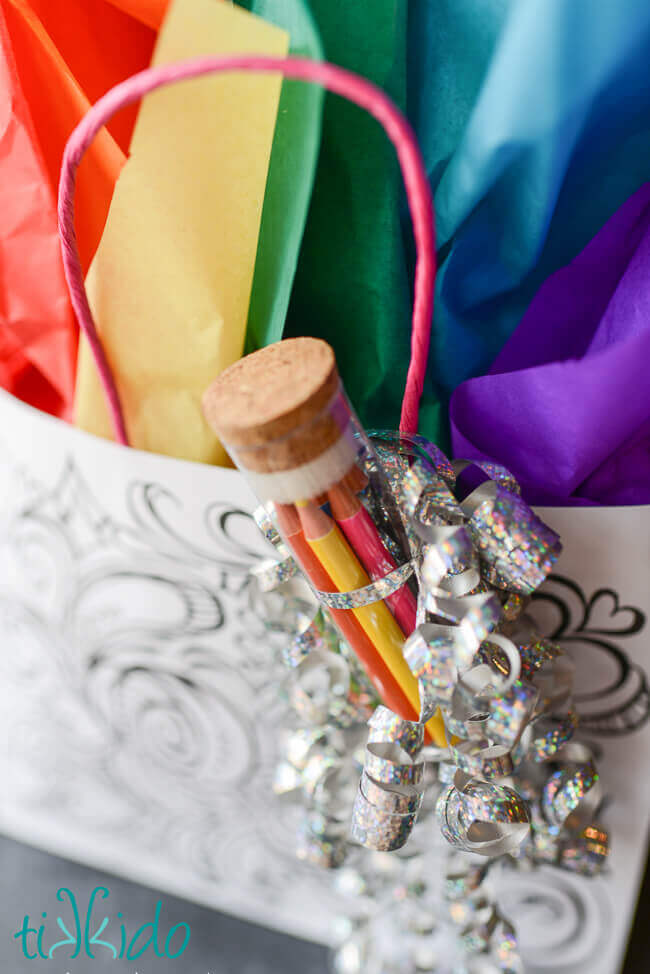 This is clearly exactly what the designers intended us to do with the bags; I didn't need to apply any creativity to come up with this one.  But I love how it's colorful and fun and easy and encourages creativity.  I'm sure you could make your own version by using a plain white paper bag and a permanent marker to make the design on the bag.  Maybe I'll try that in the future, but man, this was easy, and gorgeous.
It seems to be a seasonal item (I found it in one of the seasonal kiosks near the front of the store), and I can't find it on their website.  But if you go to one of the stores, you should be able to find it pretty front and center.  I snatched up several for gift-giving, since I don't think they'll be in stores for long.