Printer-friendly version
Halloween is right around the corner, and you know I love a good homemade costume!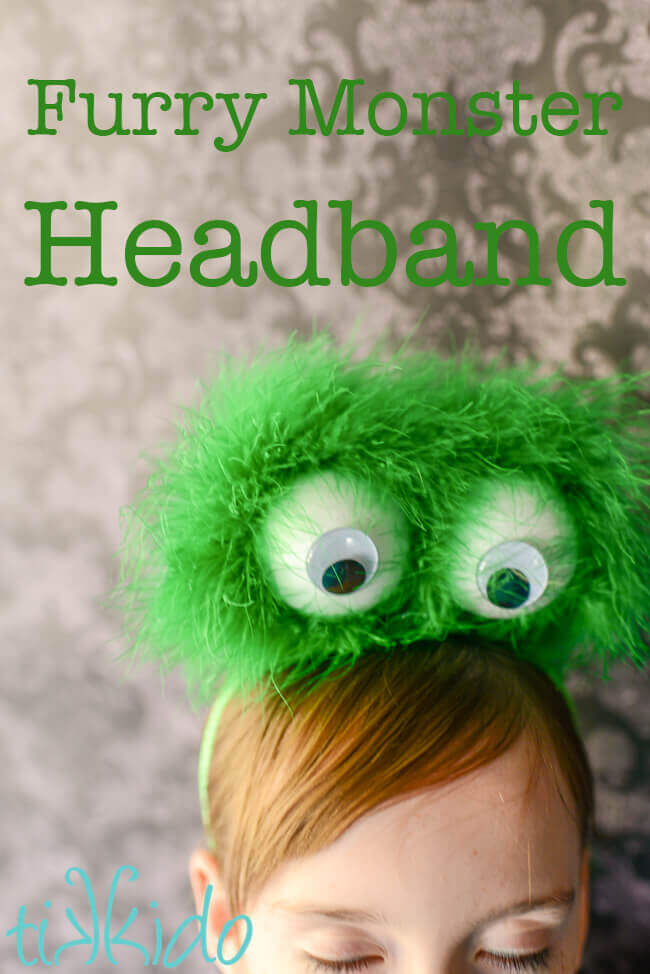 This is more of a fun Halloween monster accessory than a full-up costume, but it could be a great start to a complete costume!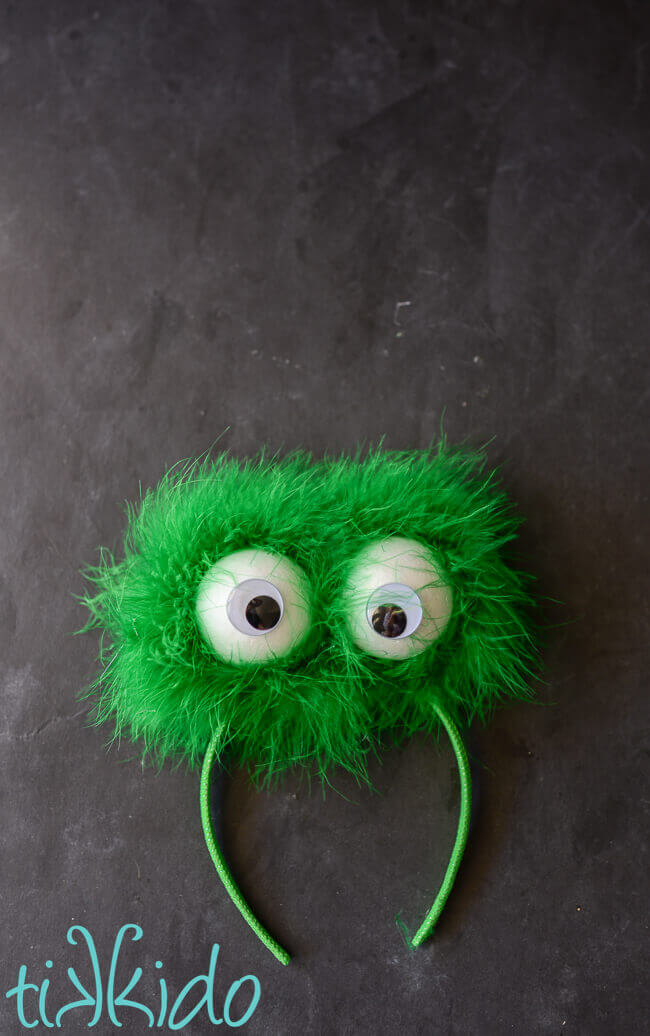 Or an awesome favor for a monster-themed party (check out some of the Monster Mash Bash ideas I've been collecting on Pinterest).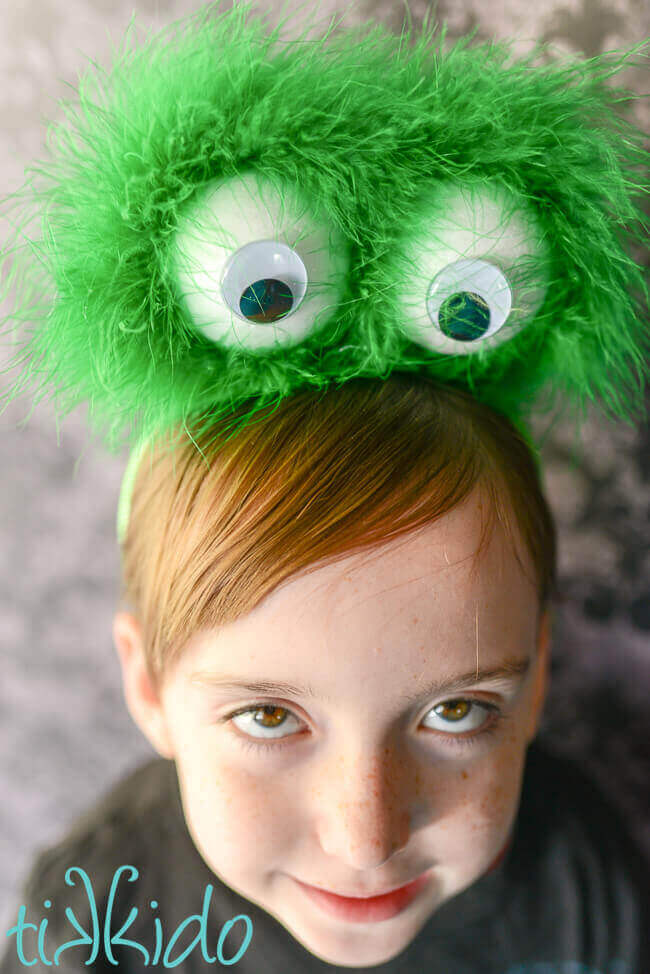 Or maybe just for some silly fun.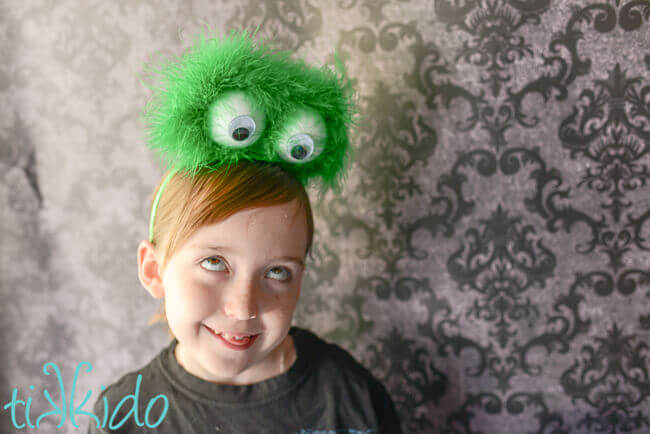 The headband definitely inspires silliness!
Not crafty?  Don't feel like making monster headbands yourself?  I found these adorable monster headbands on Amazon.  Or are you up for some crafting and ready for the full tutorial and all the details?  Head to Page Two.
[pagebreak]
Friendly, Furry Monster Headband Tutorial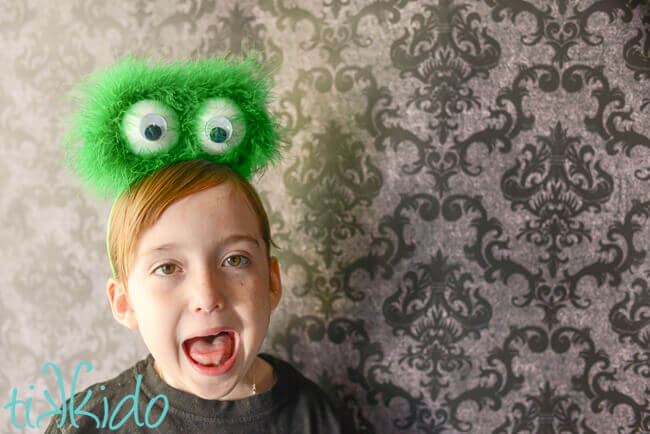 You can't help but have fun and goof off when you're a fabulous furry monster!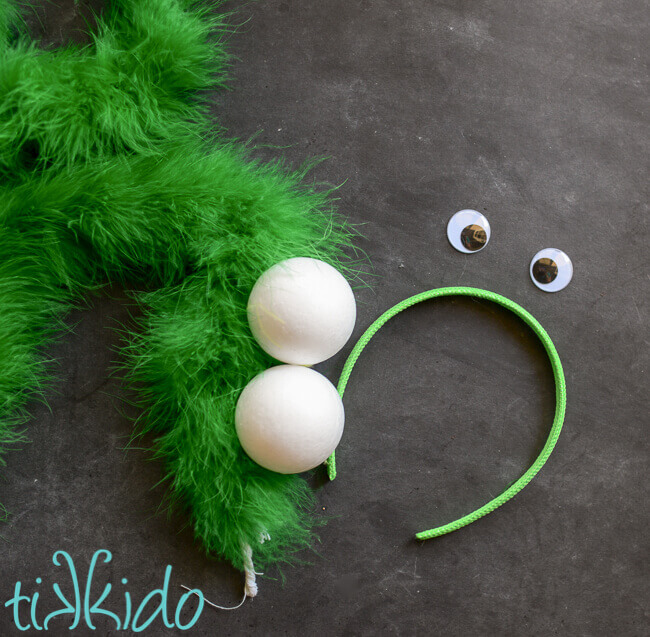 Materials for Furry Monster Eyeball Headband Tutorial: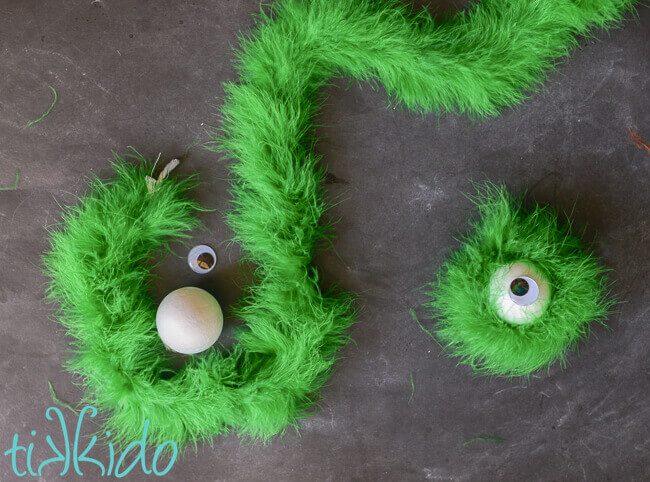 Use a LOW TEMPERATURE hot glue gun to glue the marabou feather boa around the perimeter of a smooth craft foam ball.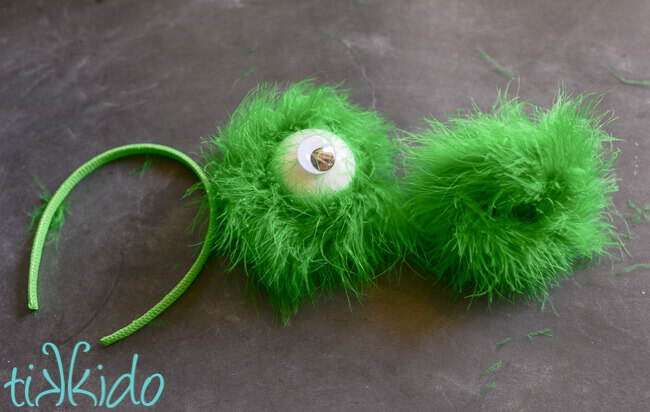 Continue coiling and gluing the feather boa on the backside of the foam ball, until the entire back is covered.  Glue a googly eye to the center of the bare front of the foam ball. Make as many furry foam eyeballs as you want for your headband.  Who says you need just two?  You could easily make them in a variety of sizes, too.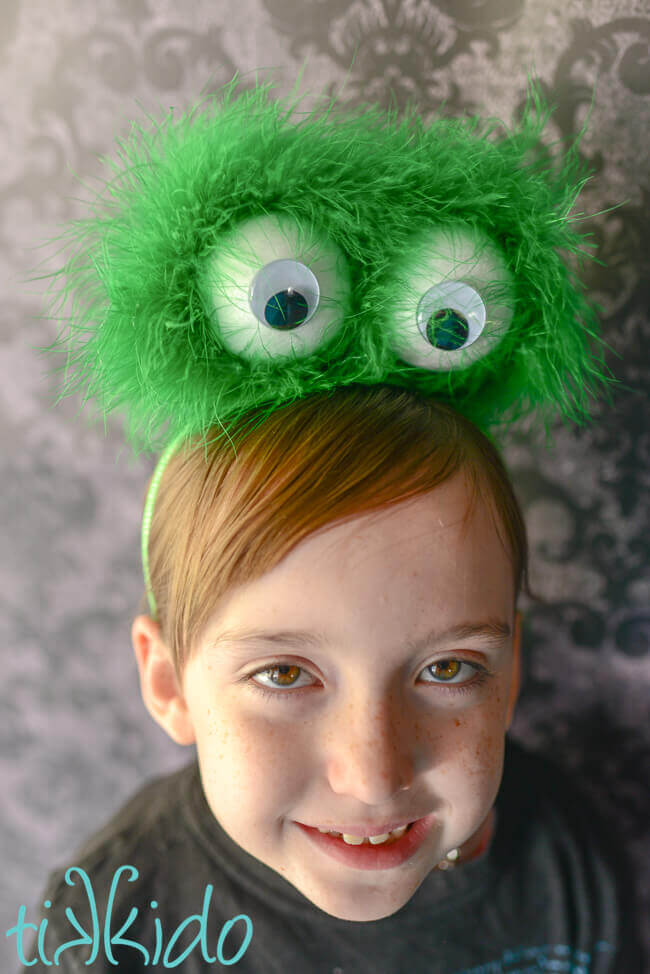 Glue the feather-bedecked monster eyeballs to a headband.  I specify a fabric covered headband, because hot glue gun glue really doesn't like to stick to plastic or metal headbands.  My favorite place to stock up on inexpensive fabric-covered headbands is the dollar store, but you can also get them on Amazon.
I threatened to wear this headband and come to volunteer in my daughter's class at school.  She thought that was a GREAT idea, and asked if I could make headbands for the whole class.  I don't think I'll be able to embarrass her any time soon.