Printer-friendly version
My eight year old daughter has always loved spooky things.  She asked Santa for a zombie costume when she was two.  She asked for a Gollum themed 4th birthday.   Really.  I fully expect her to become the next Stephen King or something.  But not all of her friends have her level of scary-tollerance (heck, not even all of my 13-year-old's friends do!), so I try to keep Halloween on the tame side.  For now.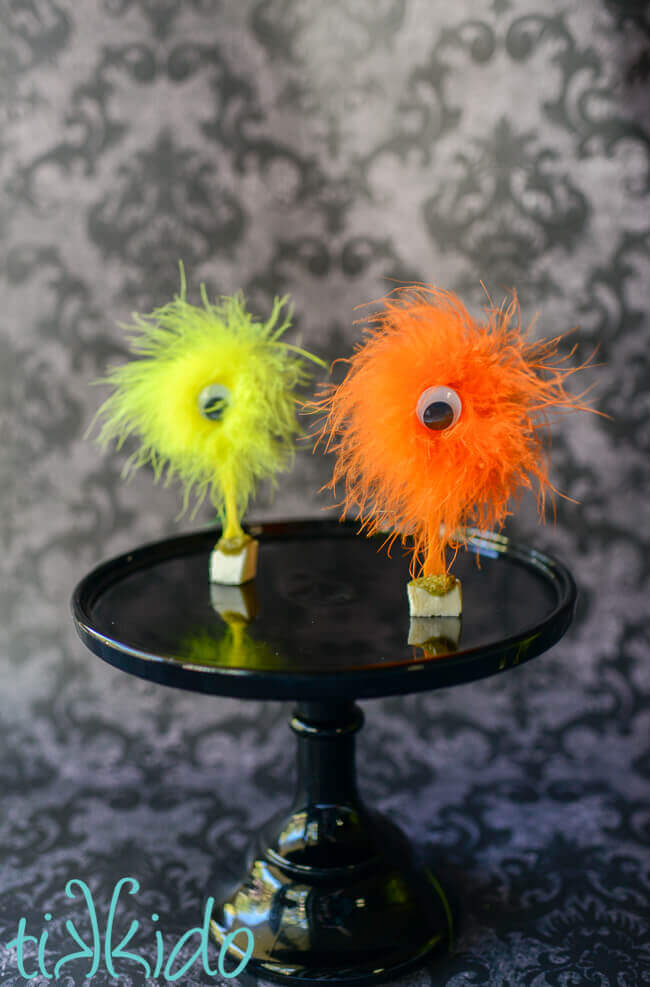 Luckily, my mini-goth also appreciates more whimsical things, like these friendly, furry monster appetizer forks.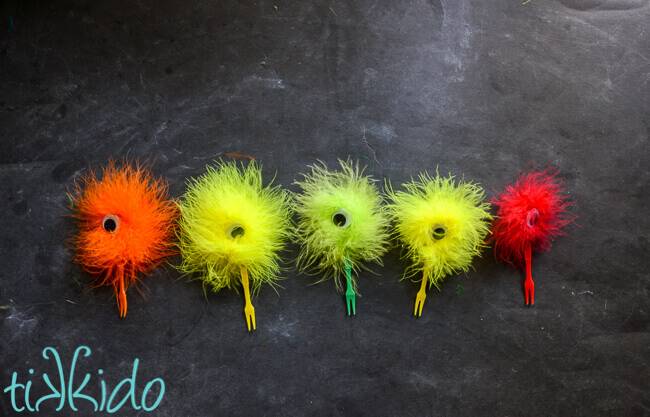 Throwing a Halloween party and don't want to go with a super-gory theme?  I love a good monster party.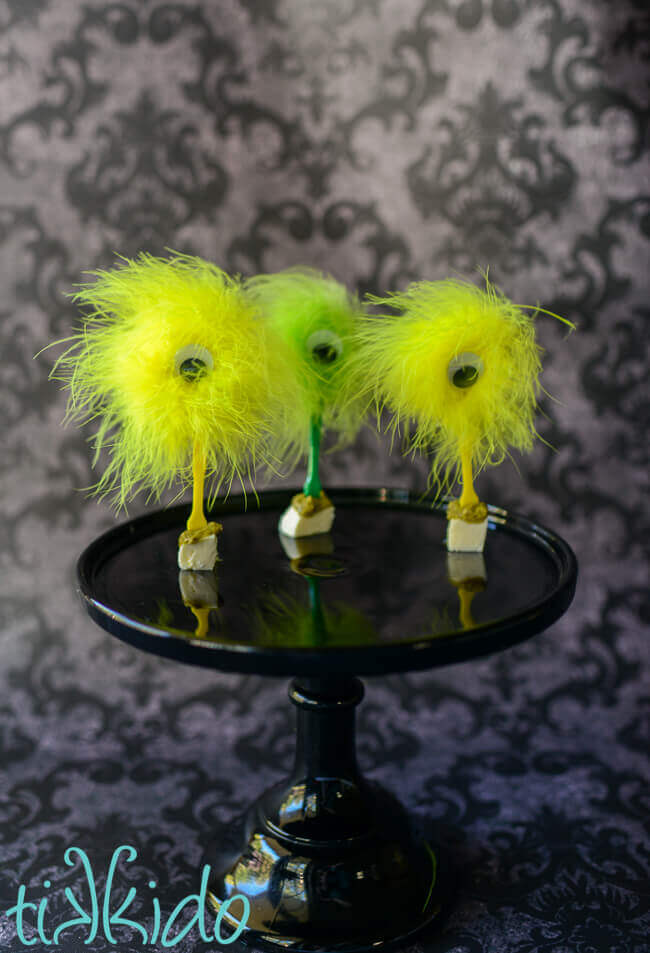 I cut cubes of fresh mozzarella topped with some pesto for these photos, but I was running out of the cheese, so they're pretty tiny.  I mean, come on.  That's a pretty pathetic appetizer right there.  I acknowledge that and ask your forgiveness; I'm overdue for a trip to Trader Joe's.   I'd make bigger appetizers for a real party.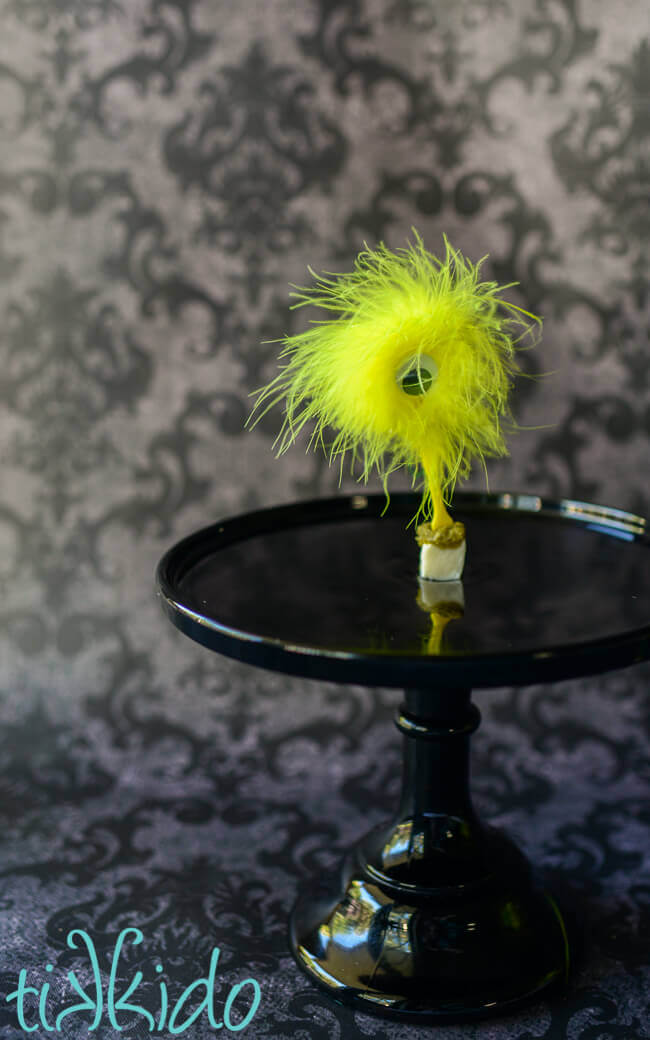 But small vittles aside, the cocktail forks are fun and adorable, right?  Anything with googly eyes is automatically adorable, as far as I'm concerned.
Ready for the full tutorial and all the crafty details?  Head to Page Two.
[pagebreak]
Furry Monster Cocktail Fork Tutorial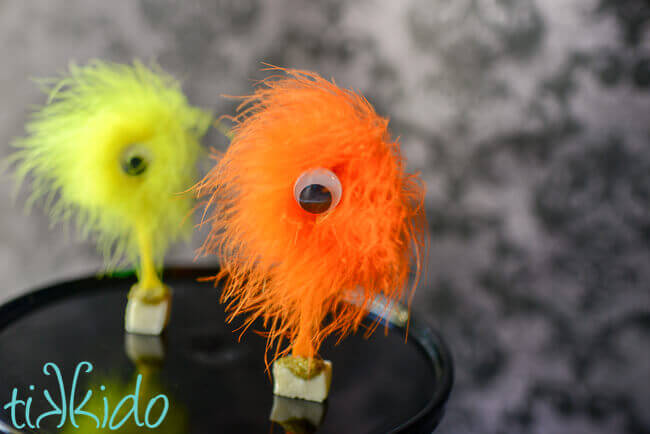 Ok, so for a kid's party, perhaps a hot-dog-based snack or some plain cheese cubes might be more appropriate than my fresh mozzarella and pesto.  But you get the idea.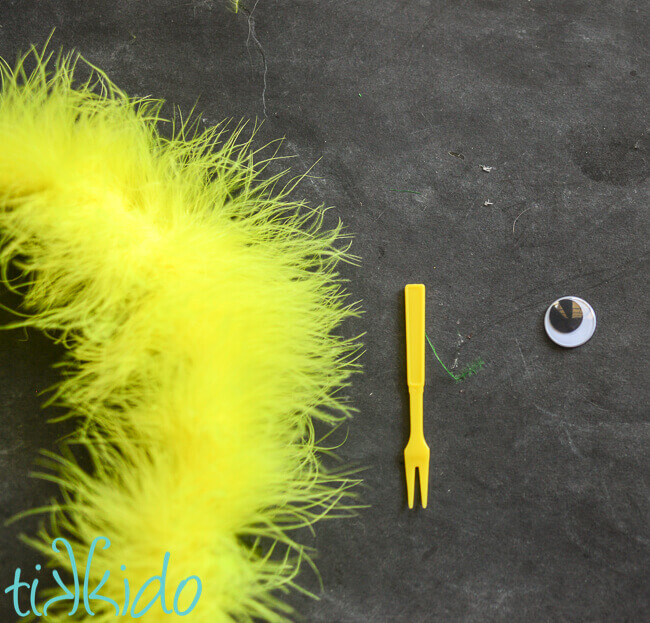 Materials for the Furry Monster Appetizer Fork Craft: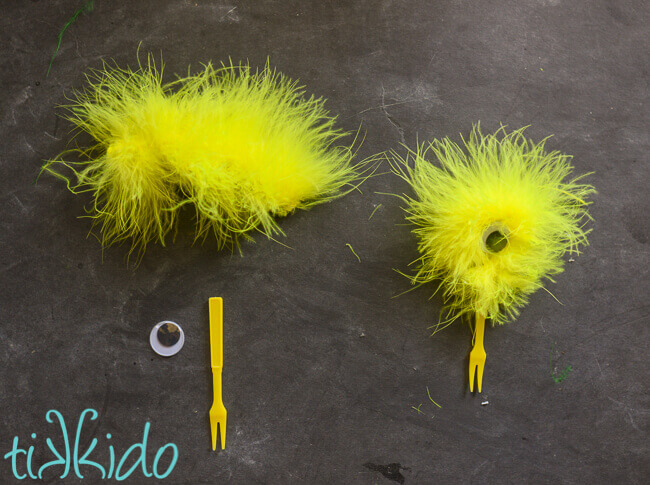 Cut a length of marabou feather boa approximately 3" long.  Gather ends together, and use a LOW TEMPERATURE hot glue gun to glue the ends of the boa to the ends of the cocktail fork.  (Because you probably WILL get hot glue stuck to yourself as you do this, and I don't want you to burn yourself.)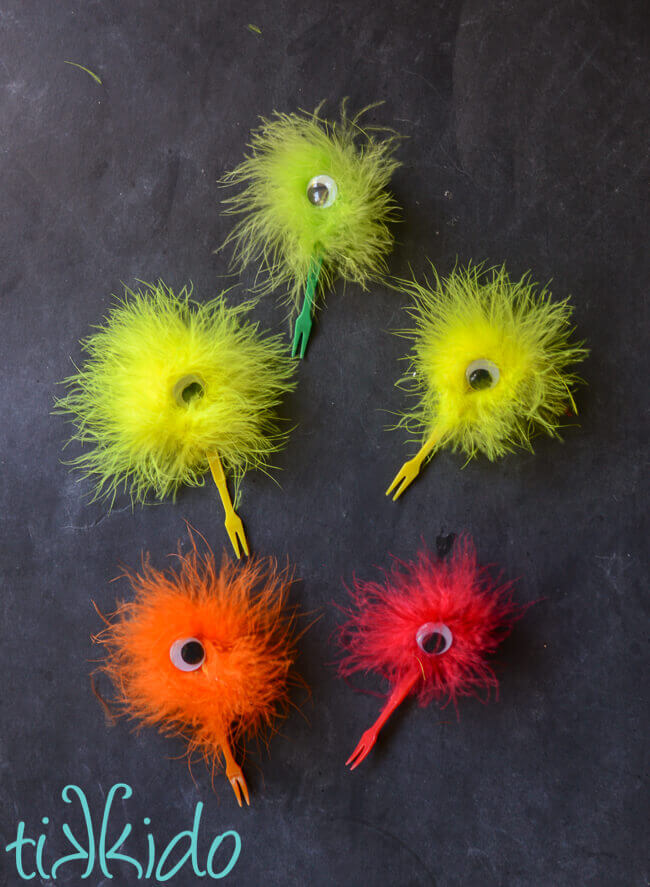 Pretty darn cute, right?  They're sure to be the hit of any Monster Mash Bash you throw.