Printer-friendly version
I love the casual nature of most of our game nights.  Just some friends, and a "hey, let's get together and play games" text for an invitation.  But sometimes I like to have a little more fun, especially if we're having a crowd over, like we did last week.  While I was at the store picking up some classic board games, I saw inexpensive packs of cards (I'm talking less than a dollar!), and inspiration struck.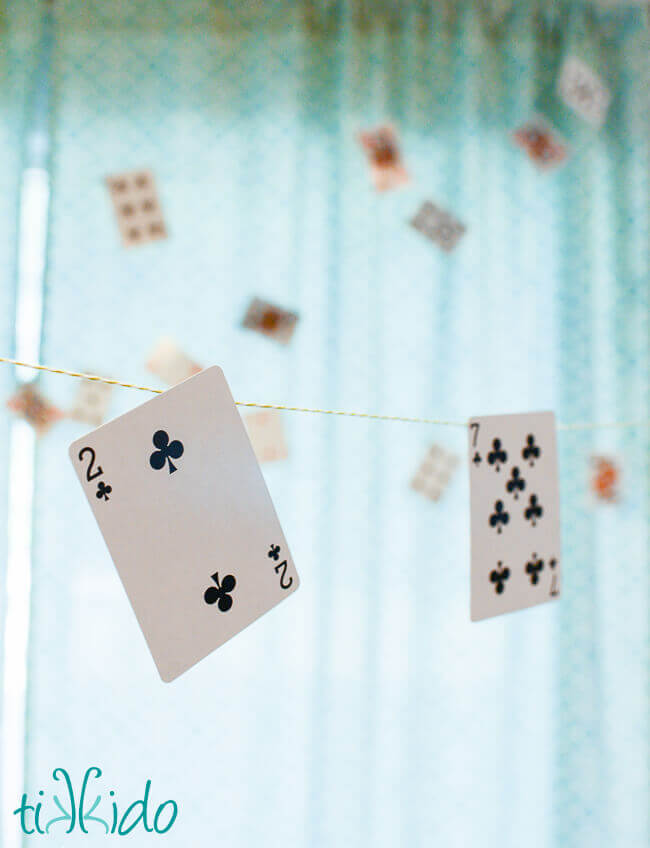 I remembered a fabulous card garland my friend Marnie made for her daughter's Alice in Wonderland birthday party a few years ago, and knew it would be absolutely perfect for our game night.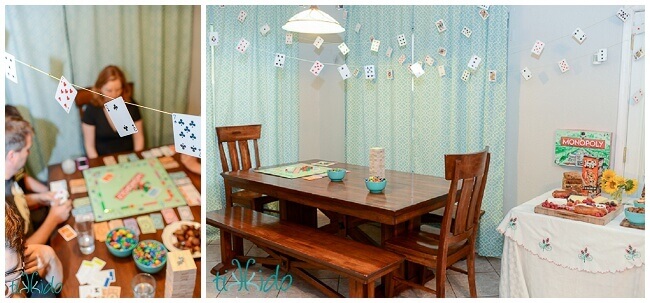 Our house has an open floorplan, so the dining area is part of the kitchen area is part of the family room.  That's great for accomodating a crowd, but can make decorating a challenge.  Especially with cathedral ceilings.  But the card garland worked perfectly to help define the game area.  Plus it was just festive and fun.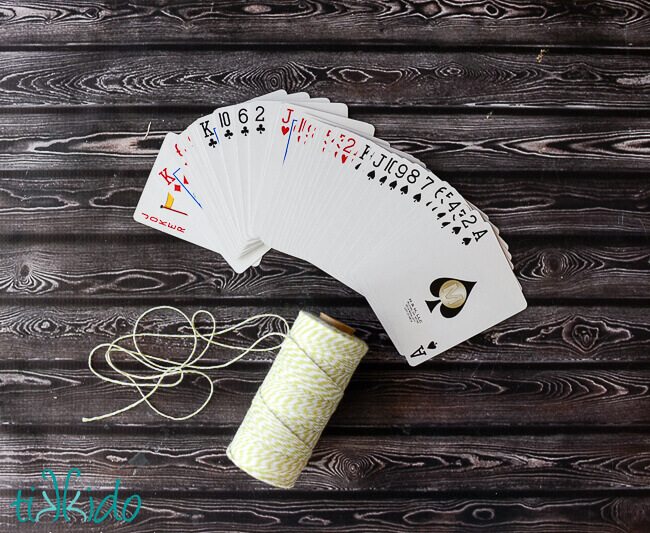 Materials for Playing Card Garland Party Decorations:
deck of playing cards
string (I used colorful baker's twine)
glue gun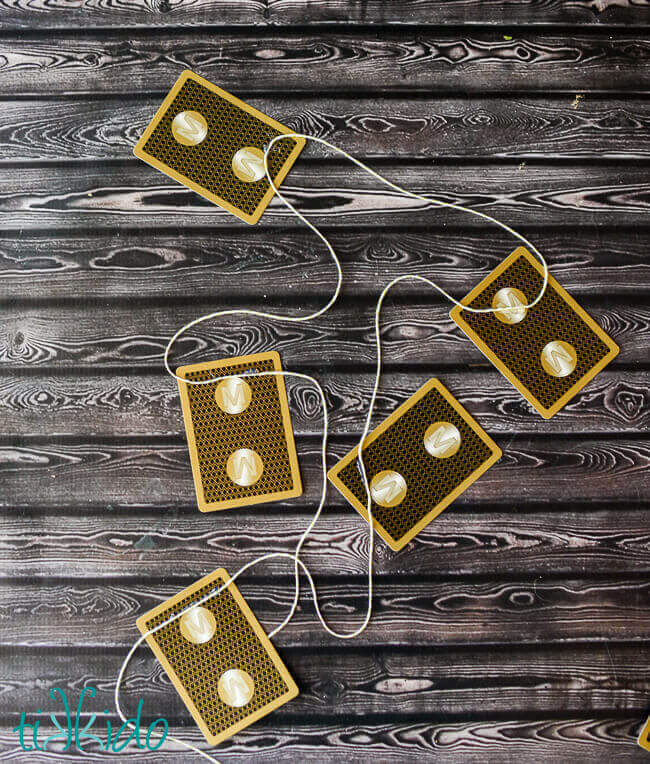 Use the glue gun to attach the string to the back of the playing cards.  Glue the string to the cards at various angles to get the best effect.  You could have them all lined up like soldiers, I suppose, but I prefer the illusion of the cards suspended as though frozen after being tossed haphazardly into the air.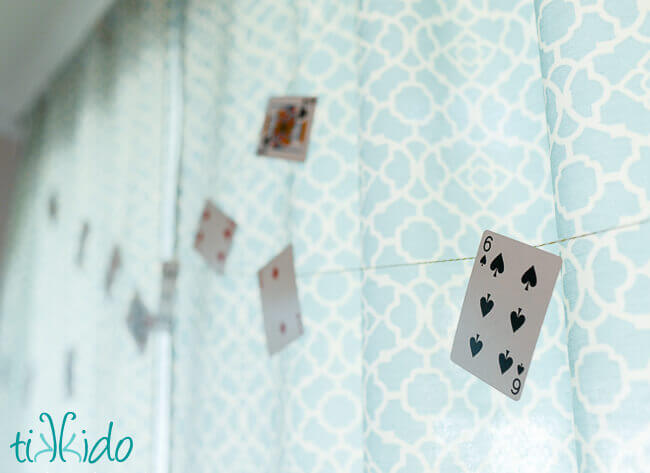 String up over your game space, and let the good times roll!