Printer-friendly version
This shop has been compensated by Collective Bias, Inc. and its advertiser. All opinions are mine alone. #GameNightIn #CollectiveBias
We absolutely love games at our house--everything from obscure German board games to parlor games to Hasbro® classics like Monopoly and Jenga.  Add in some food and friends, and it's pretty much the best evening ever.
Plus chocolate, of course, and what's easier and more colorful and delicious for a quick and easy get-together than M&M's®?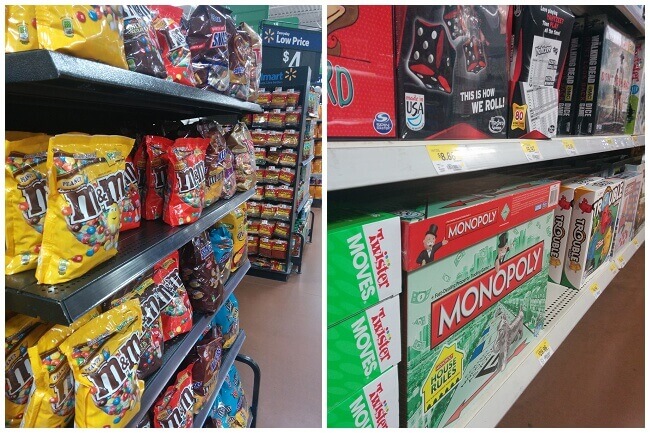 We've had copies of both Monopoly and Jenga for years, but we'd taken our copies up to our cabin in the mountains, where we love to escape with the family and spend time together.  We needed copies for our home, too, but a quick trip to Walmart made easy work of that little glitch in our game night plans.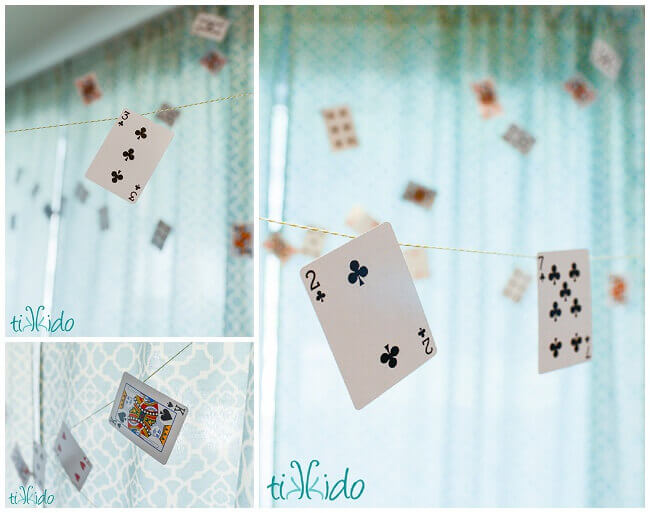 While I was at Walmart picking up the games, I saw a $.97 pack of cards, and inspiration struck.  A quick and easy game-themed garland for our low-pressure, easy to put together game night.  I also think this garland would be fabulous for an Alice in Wonderland party, too.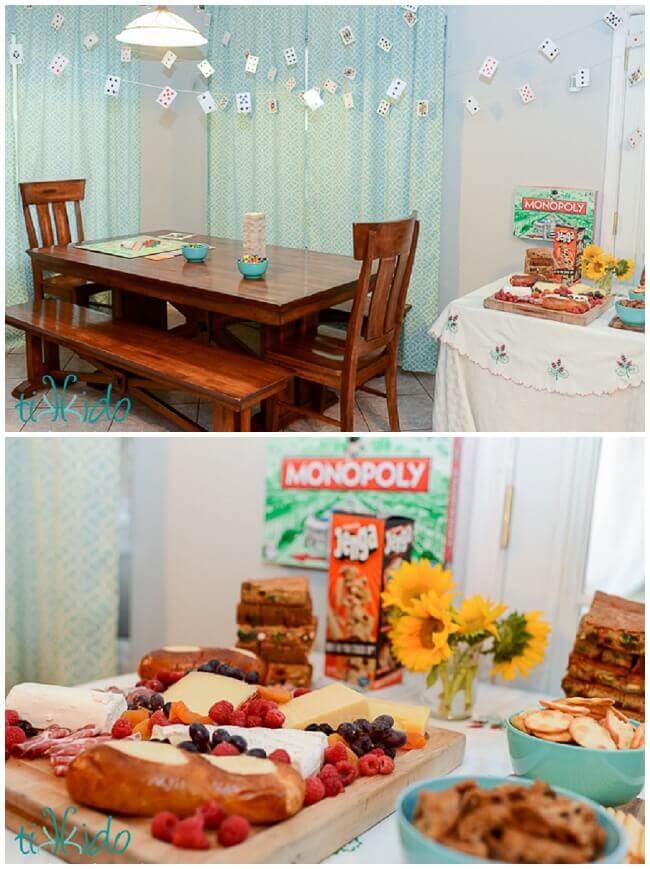 Being able to play games with lots of friends is why we chose our long kitchen table; with those benches, we can crowd in tons of friends for the fun!  But the snacks needed to be nearby, too.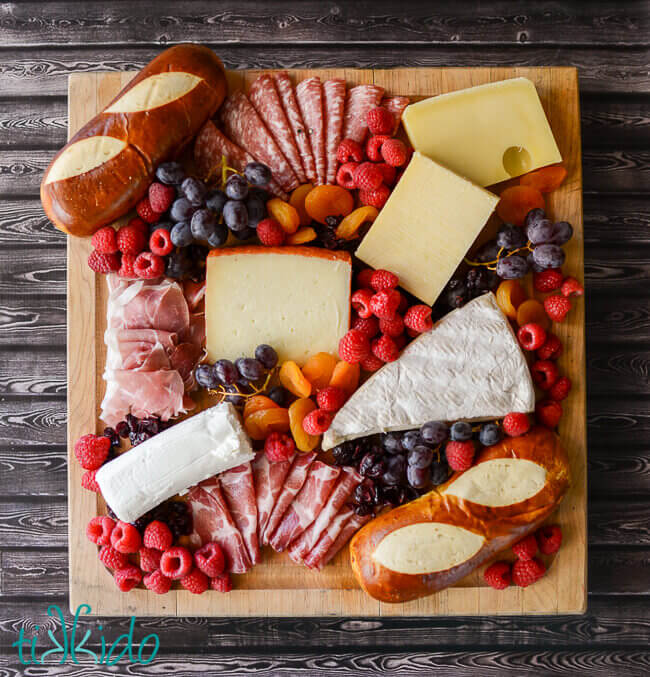 My favorite easy, low effort way to feed a crowd is with a charcuterie board.  Just set out a selection of cured meats, cheeses, fruits (fresh and dried), nuts, maybe olives...  any sort of substantial, snacky kind of food.  It's delicious, it accomodates a wide range of tastes and dietary needs, and it looks gorgeous.
One good rule of thumb is to have a selection of not only flavors, but cheese textures as well.  I used goat cheese, brie, manchego, emmentaler, and a sharp cheddar.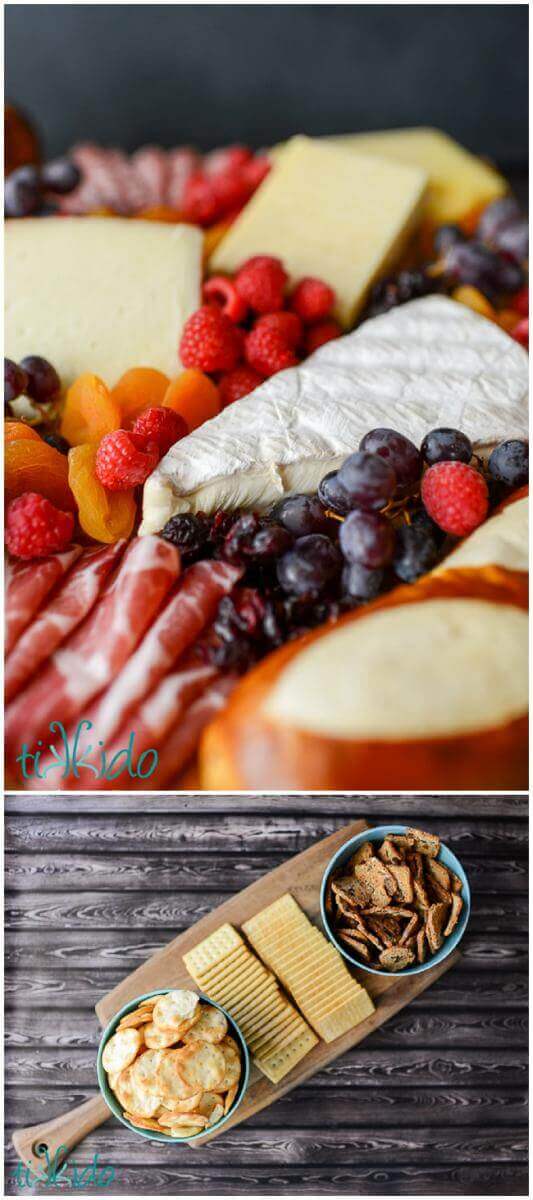 I like to have a selection of different crackers, too.  Those fig and rosemary crackers taste amazing with the goat cheese.
These kinds of small bites/hearty appetizers work so well for a game night get-together.  People can get up and grab more food while waiting for a turn, and it's very low mess (fast cleanup!).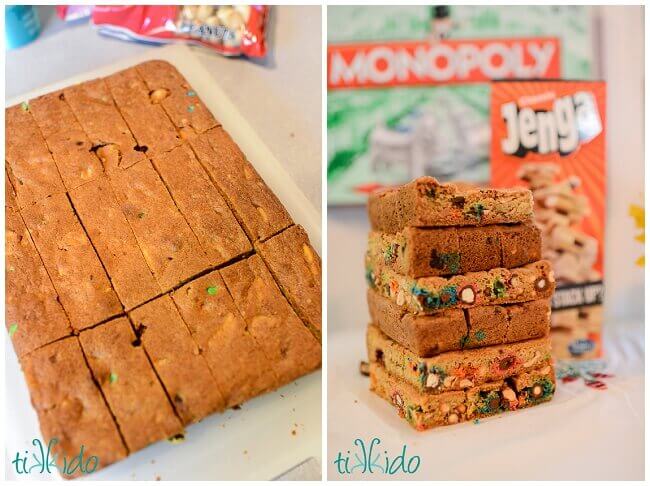 I created two cookie recipes using M&M's® candies, and cut them into long, slender bars, and stacked them up like a Jenga game.  Yes, I amuse myself.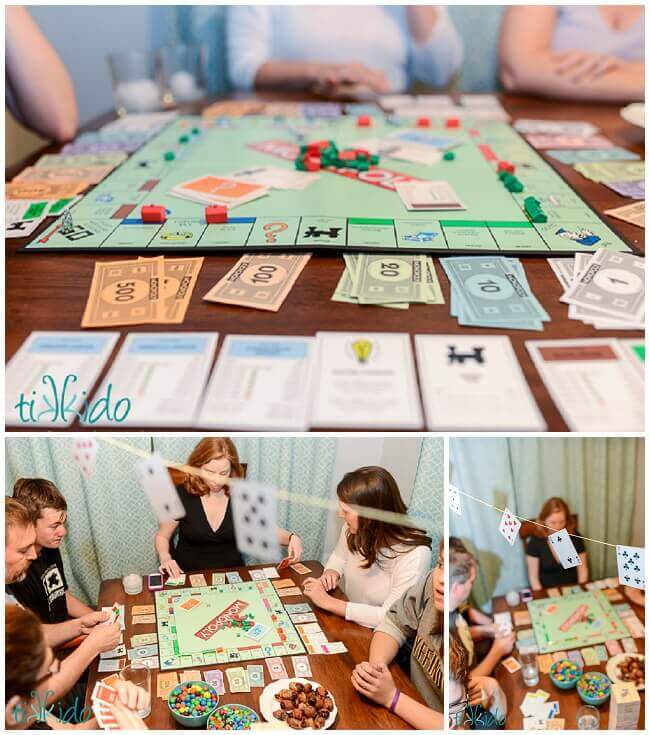 I really have the best neighbors and friends!  I love our neighborhood, love the people in it, and love that we actually know each other and enjoy getting together for game night fun like this.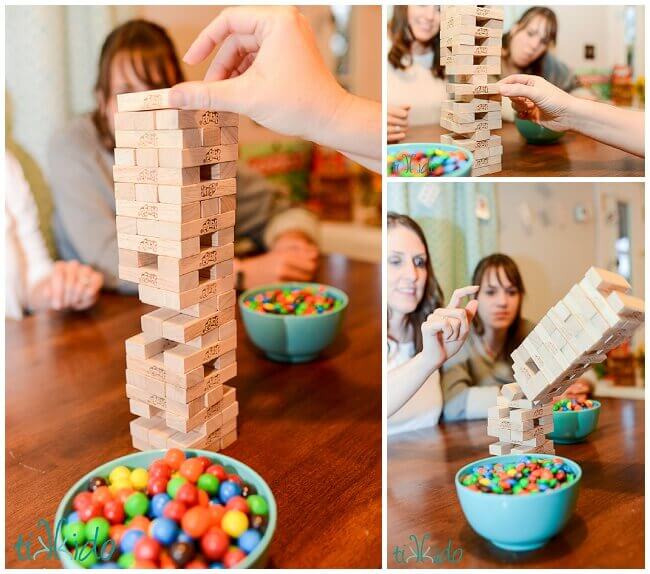 I didn't know quite how competetive some of my neighbors are until the Jenga game started!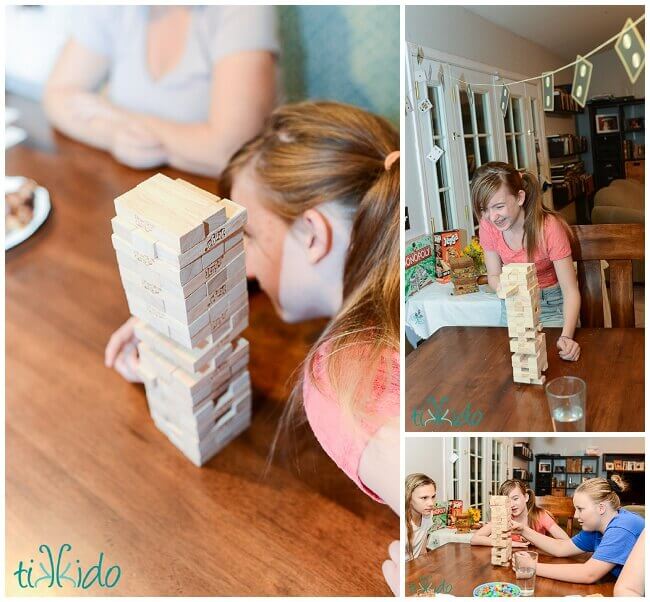 But as fierce as the competition was, it was always friendly, and full of laughs.  The kids, the parents--we all had a fabulous game night.