Printer-friendly version
It's time for the Valentine's Day edition of Craft Lightning--a blog hop in which every single craft project takes fewer than 30 minutes to complete.  These easy treat packages are my contribution to the blog hop, and take practically no time at all to whip together.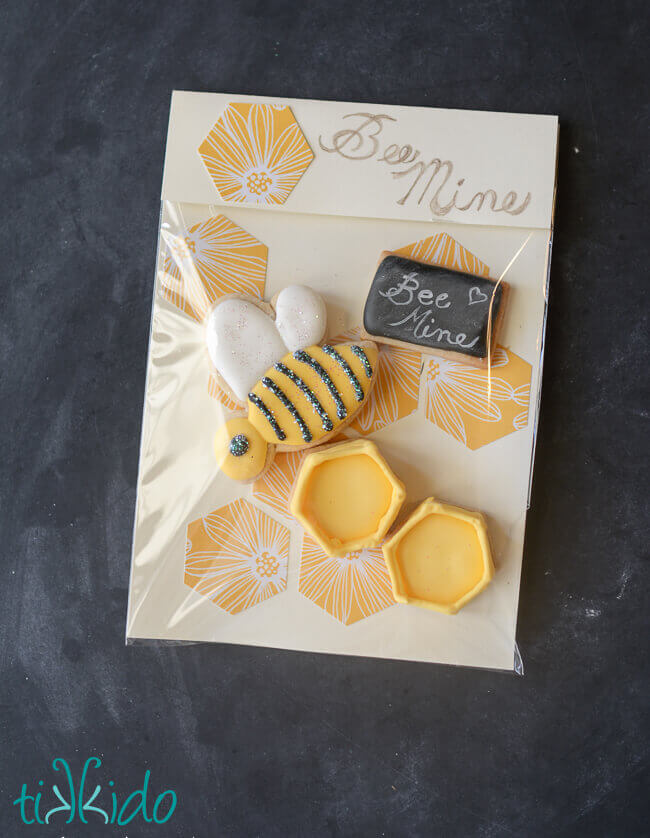 I like making sugar cookies, but it's hard to know how to package them for a crowd (like a school classroom) so that the cookies look good.  Especially when I'm giving several small cookies, rather than one big cookie.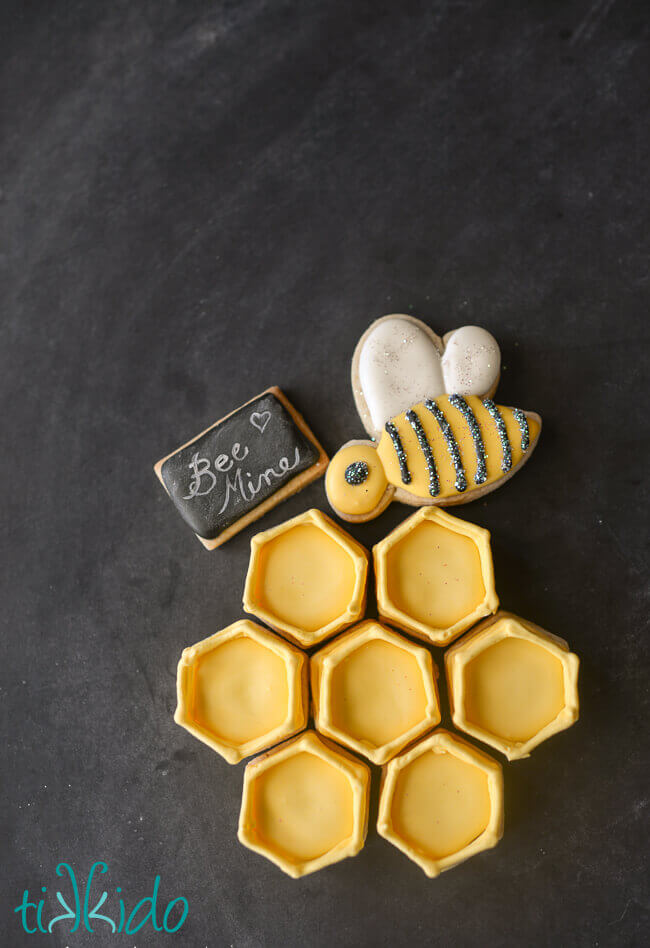 Like the Bee Mine set of cookies I just made.  I found those little hexagon cookie cutters, got the idea, and just couldn't resist!  But I'm not the world's best piper by any stretch, and my built-up piped icing honeycomb walls are far from perfect.  I'm still perfectly happy with how they look all together, but on their own, they're kind of sad looking.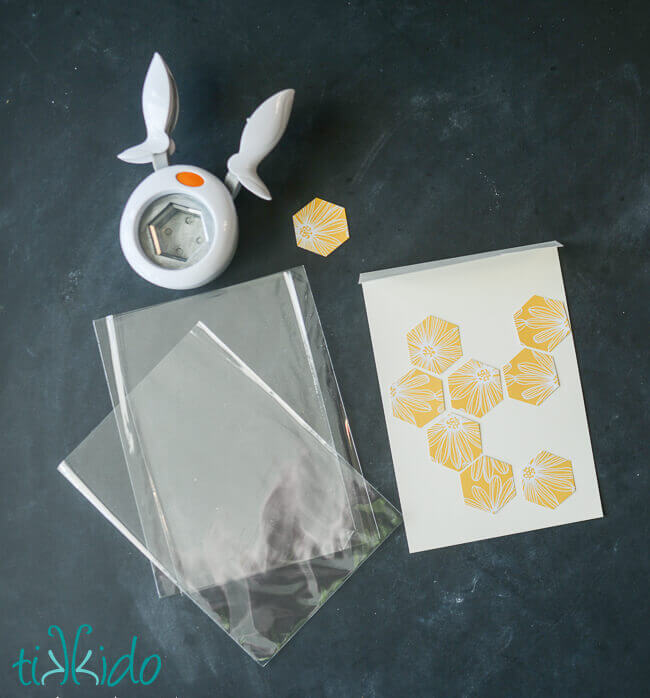 The perfect solution for my cookies ended up being a non-gusseted treat bag and some cardstock.
I cut a rectangle of cream colored cardstock just barely narrower than the width of the bag, and about an inch and a half longer than the bag, and decorated with some hexagons punched out of pretty scrapbook paper to evoke a honeycomb look.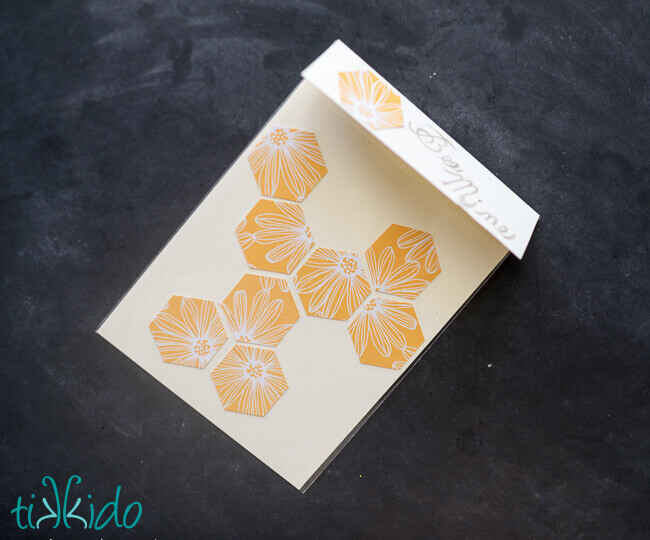 I slipped the rectangle of cardstock into the treat bag, and folded the excess length hanging out of the top of the bag over the front, so it would rest on the outside of the bag.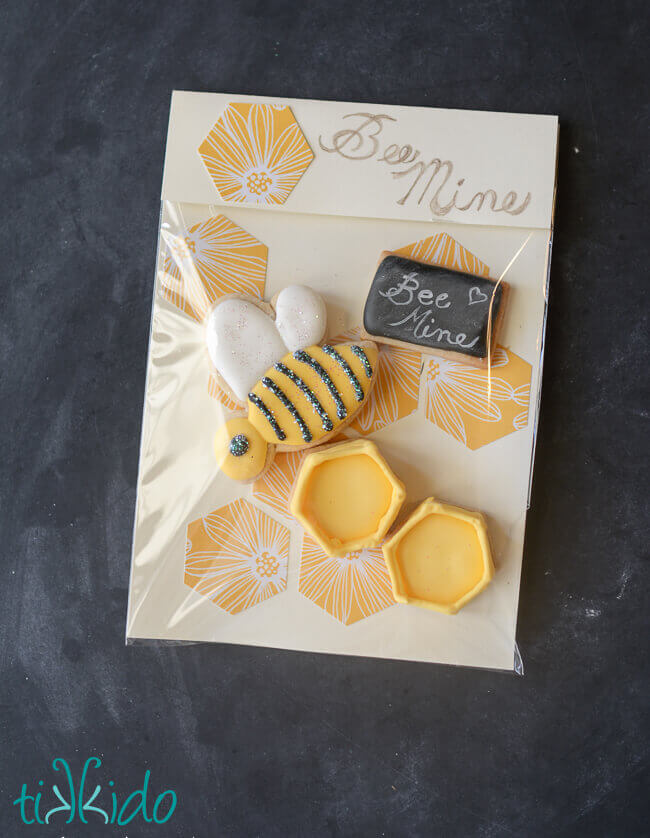 I slipped the cookies in the bag, and sealed it up with a bit of double-stick tape.  Because the bags are non-gusseted (they don't have expanding folds on the sides of the bags), the gentle tension on the cookies combined with the rigidity of the cardstock keeps the cookies quite nicely in place.  I wouldn't mail them like that, but they'll certainly be perfect for the school Valentine's day party.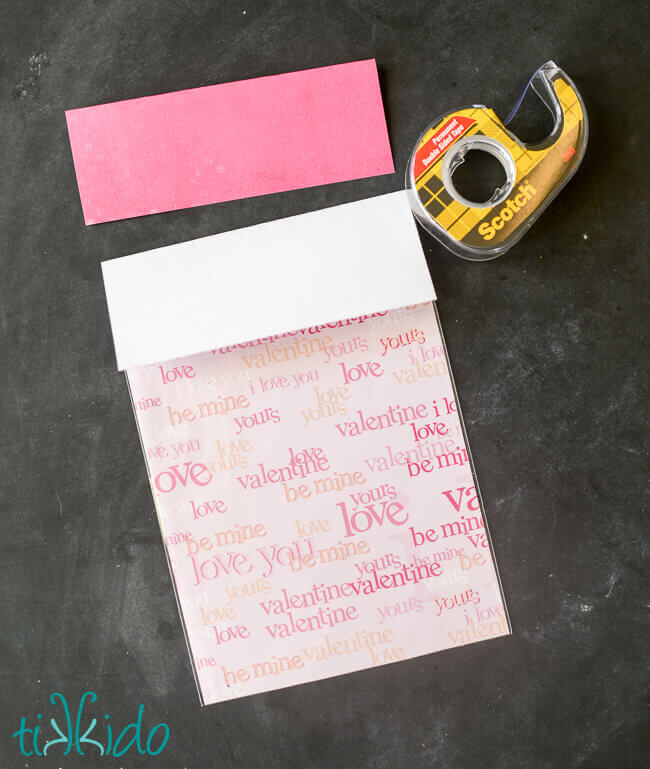 You could also use pretty scrapbook paper.  If you have a double-sided design, you're golden when you fold down the top lip of paper.  If your paper is single-sided, and you'd rather not have a white banner on the top of your treat bag, you can glue or tape a rectangle of complimentary scrapbook paper to the top of the bag.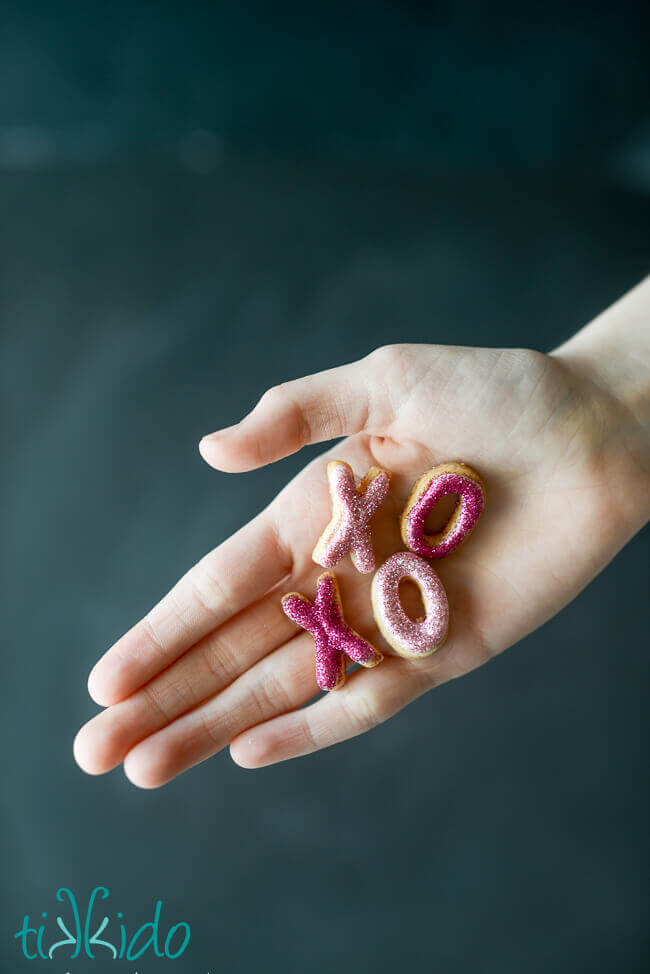 The Valentine's day scrapbook paper version of the packaging was perfect for my itty bitty XOXO cookies.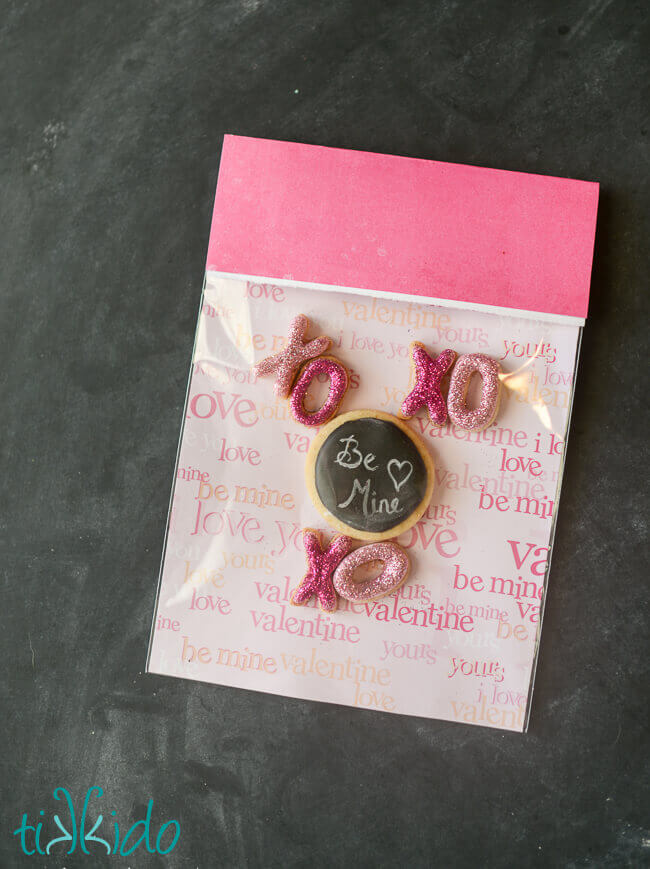 You don't have to use this technique for just homemade cookies, of course.  It's great for packaging up any kind of store bought treats.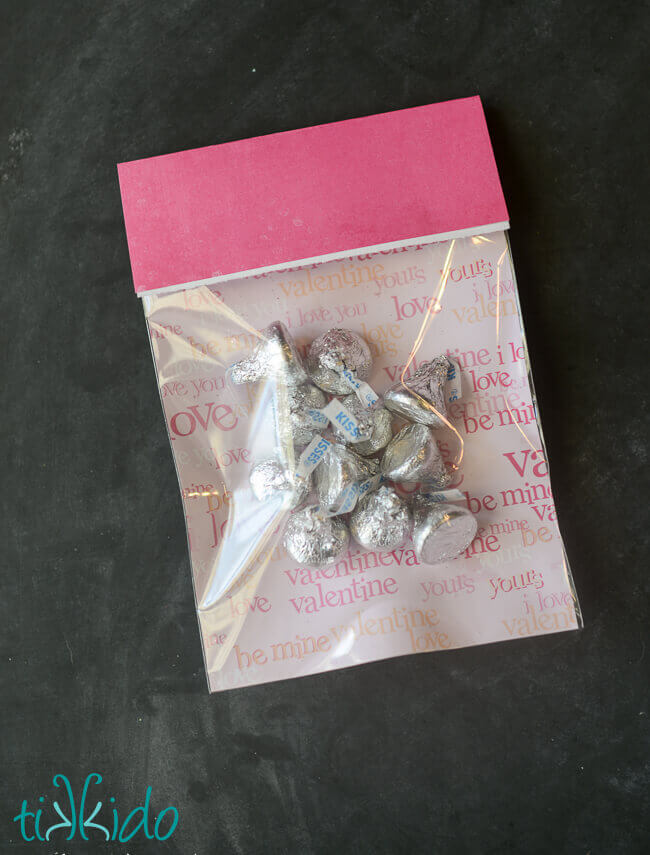 Though I did discover that if your treats are on the bulkier side, like these kisses, the sturdier cardstock version of this packaging works better than the scrapbook paper version.
Other Valentine's Day Packaging Ideas You Might Like: