Printer-friendly version
Here's a quick sneak peek of something I made for my friend Paula from Frog Prince Paperie: fishing themed cookies done in watercolor style for a fishing themed baby shower she threw!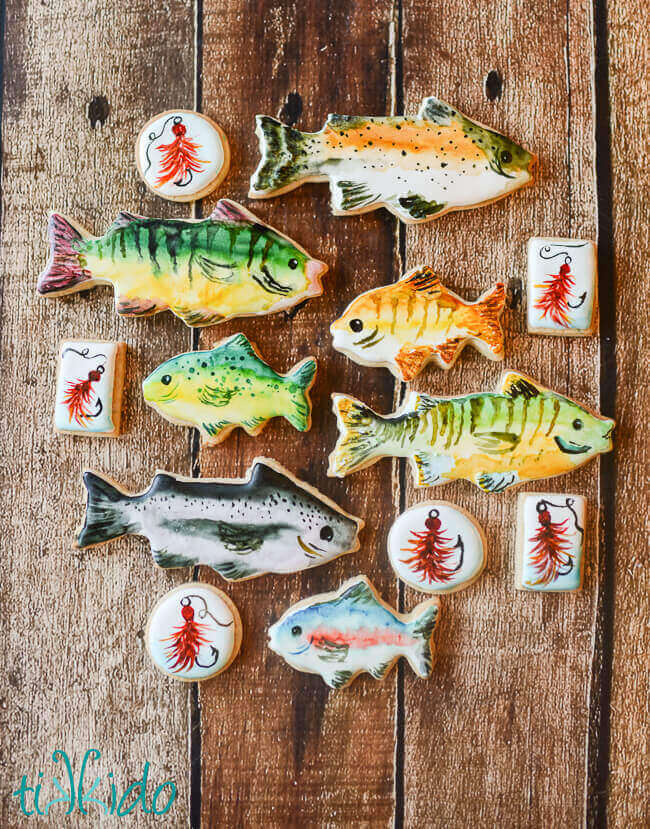 My cookie designs were directly inspired by the absolutely stunning watercolor invitations and printables she designed for the party.
Paula's watercolor paintings and original printables...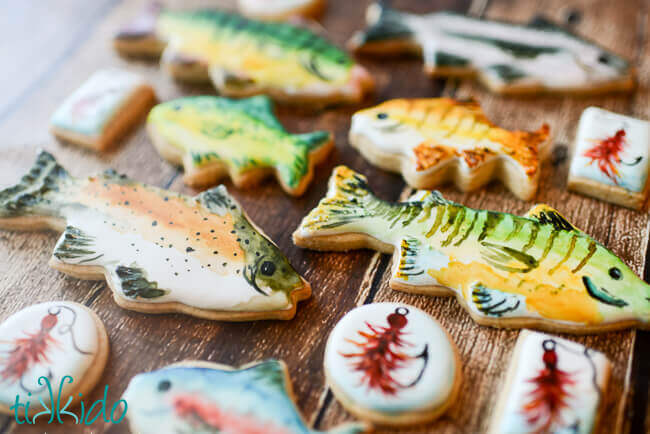 And my cookies made to match!
And I LOVE how she displayed the cookies at the party! Be sure to check out the entire Fishing Baby Shower and all its amazng details on her blog.