Printer-friendly version
There are any number of cute containers out there in the world to buy, in all sizes, and for any purpose.  But sometimes, I just want to make something.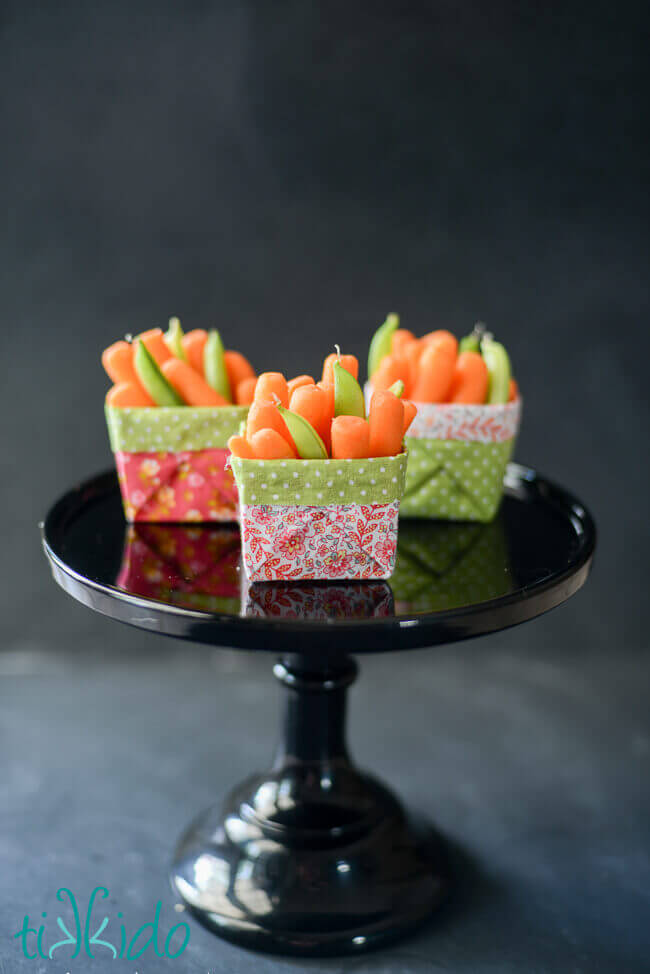 You know how you get the idea for something particular in your head, and if you're searching for just that, it's pretty much impossible to find it for purchase?  I've been searching for a pair of oxblood leather loafer pumps for 15 years now.  It shouldn't be so hard to find something so classic, but it is.  I think that's part of the reason why, when I get an idea in my mind, I so often just make it myself.  That's the case with these little fabric food boxes for the Little Red Riding Hood picnic baskets.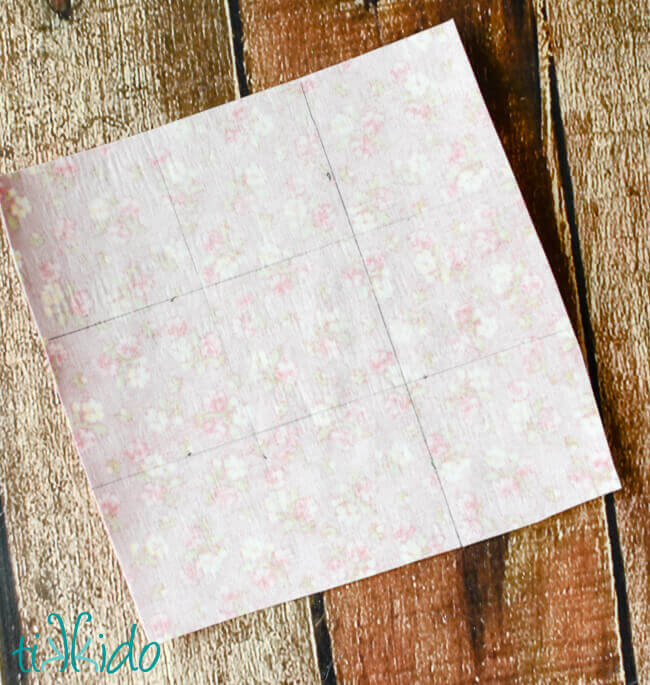 I needed a little more than just fabric to make the little treat baskets for the Little Red Riding Hood picnic lunches.  You could use interfacing, just like I used for the fabric scrapbook paper tutorial, but to be extra careful with food safety, I used freezer paper.  Simply iron a piece of freezer paper (already food-safe) to a piece of fabric, facing the shiny side of the paper to the wrong side of the fabric.
Cut a 6"x6" square, and measure in two inches from every side, dividing the 6" square into thirds.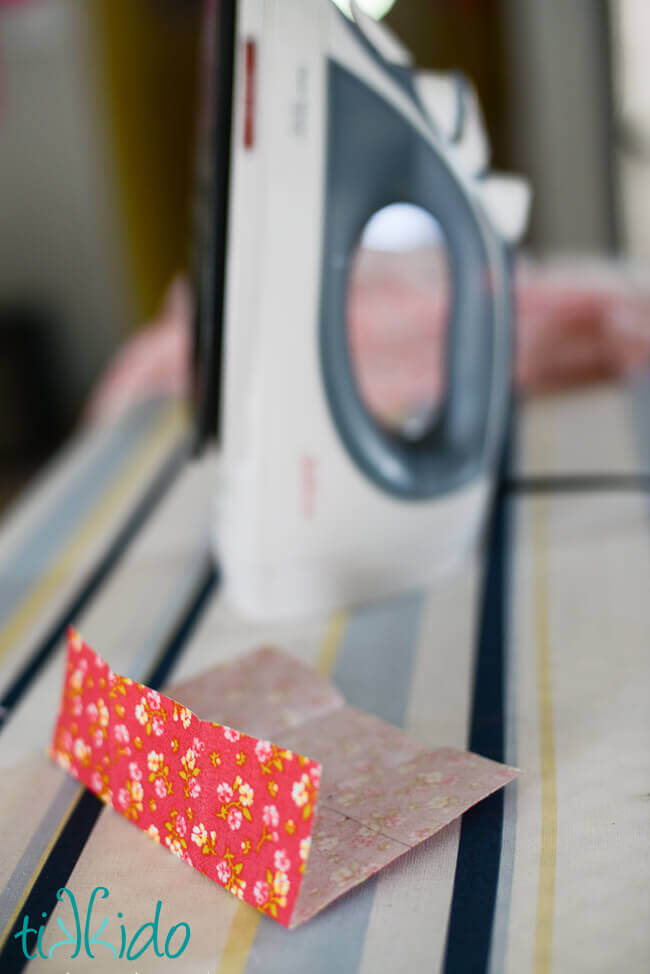 Fold the lined fabric along the thirds lines, and iron to create a strong crease.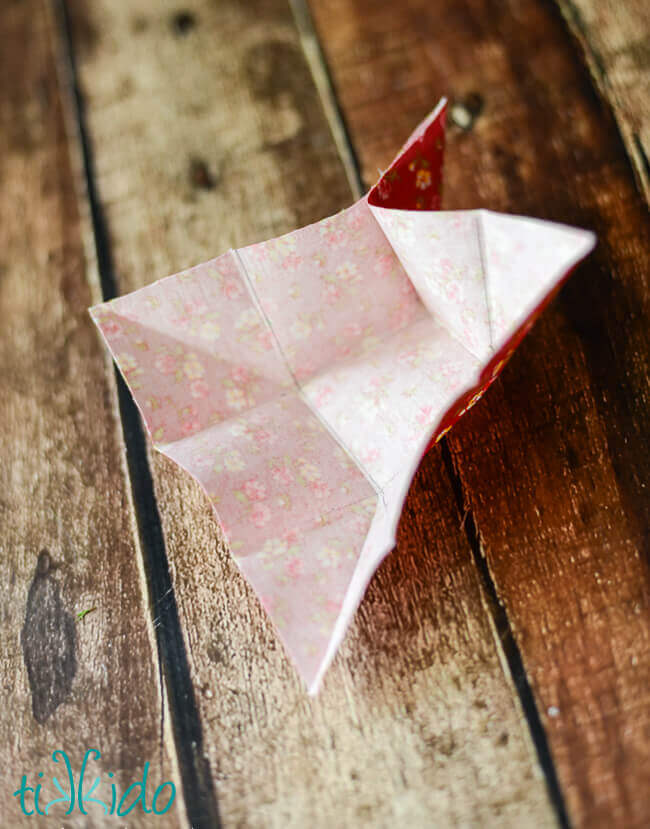 Once all four sides have been ironed, pinch each corner together, and glue together using a hot glue gun.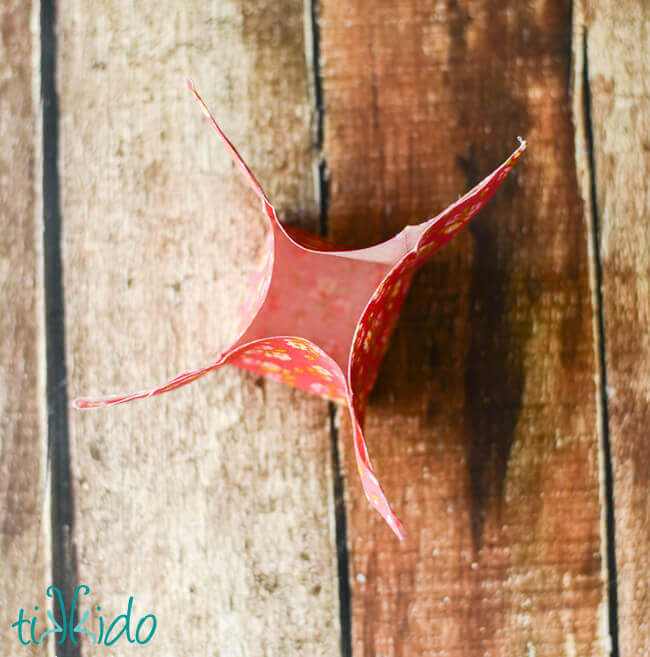 Glue all four corners in this way.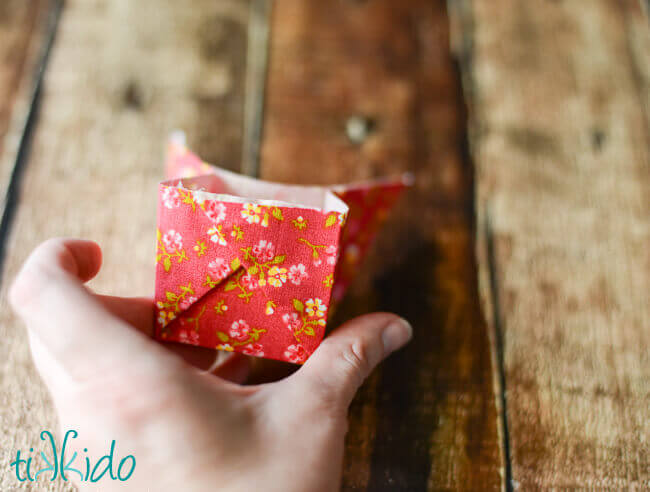 Fold the glued corners in toward each other on two sides.  Glue in place.  Cut a thin band of contrasting fabric and glue along the top edge, if so desired.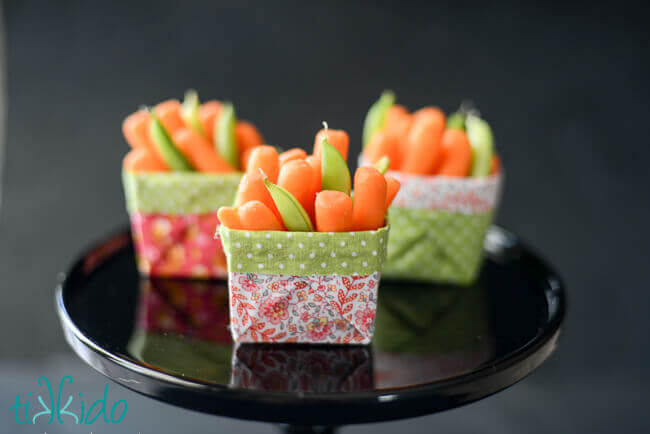 As you can see, I desired it.  The food-safe freezer paper lining kept wanting to pop away, so the contrasting fabric edge helped keep it in place nicely.  
Could I have bought some little nut cup or adorable, commercially available box to do the same job?  Absolutely.  And that would, likely, have been just as cute.  But I had the extra fabric and the idea, and as far as I'm concerned, making things is NEVER a bad idea.  
That doesn't mean buying things is a bad idea, either, but if you have the time, inclination, materials, and idea, why the hell not?   Make ALL THE THINGS!