Printer-friendly version
Did your grandmothers have lots of embroidered tea/dish towels?  Mine certainly did.  Lots of them, each one different.  In fact, I remember making what I believe was my first embroidery project (I was perhaps 8), a tea towel embroidered with a kitten holding a tea pot.  It was a present for my grandma.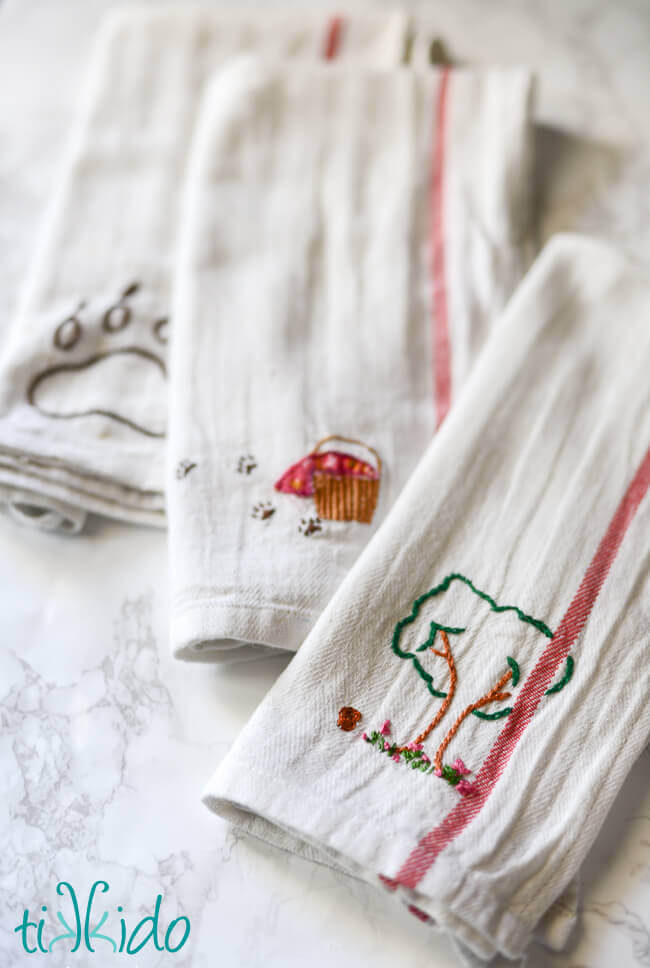 I was doing some shopping for the Little Red Riding Hood picnic, and saw inexpensive, plain white dish cloths at Ikea, and was immediately reminded of grandma's embroidered tea towels.   How perfect for lining the picnic baskets for our party!  They'd look adorable, and would double as cloth napkins for any messy eaters.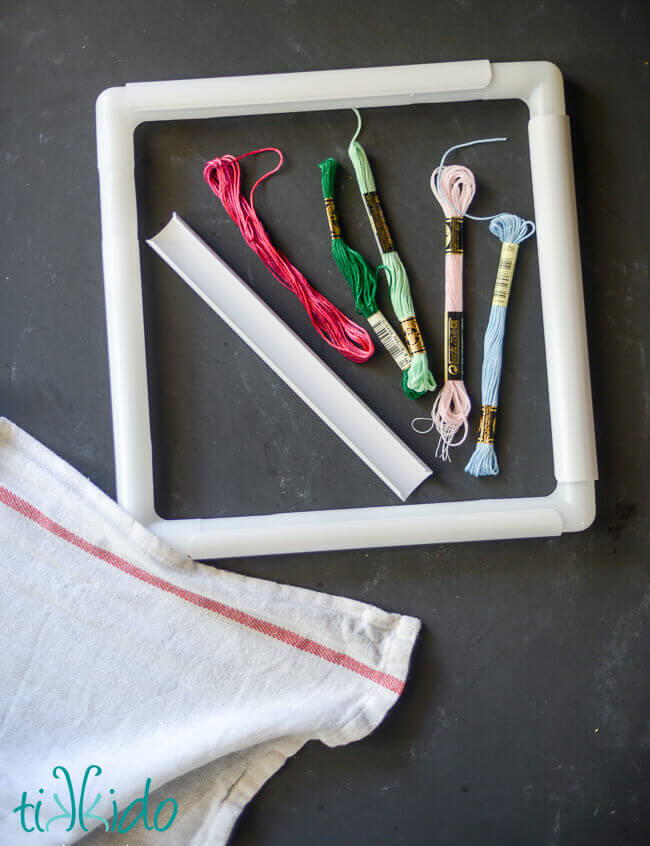 I'd bought this 11x11 inch Q-Snap embroidery frame last year when I was making my daughter's cross stitch Christmas stocking, and loved working with it.  SO much easier to use than traditional embroidery hoops!
I mounted the dish towel in the embroidery frame, and then just started drawing with thread.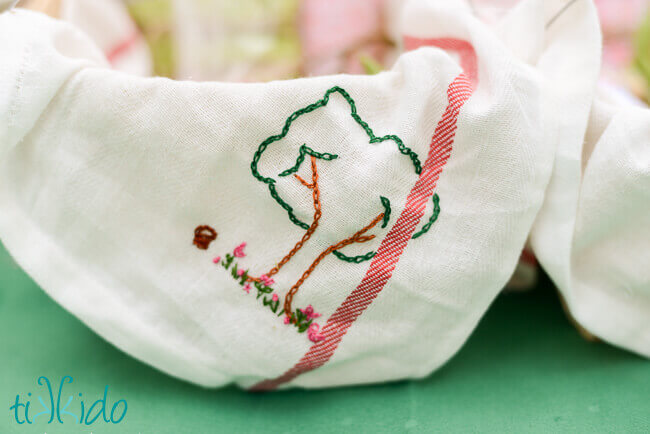 But honestly, I only used a few of the stitches for all of the dish towels.  I used a lot of the chain stitch, a bit of satin stitch, and a few French knots.  Nothing fancy or elaborate.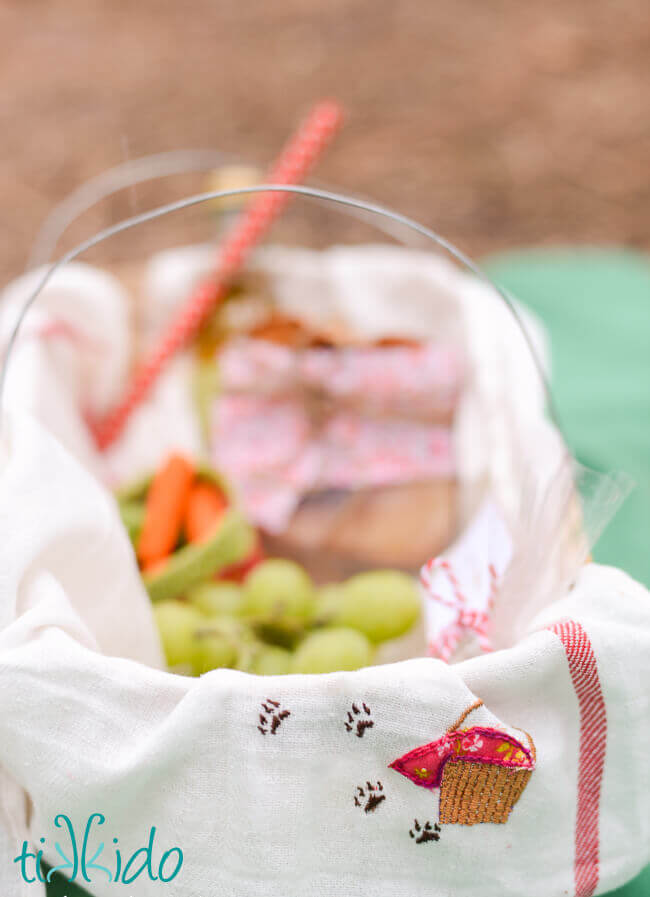 Sometimes, I used a pencil to lightly draw the outline of the shape I wanted to embroider, like for Little Red Riding Hood's basket.  But I quickly found that it was just as easy to freehand it, and just, essentially, draw with the thread.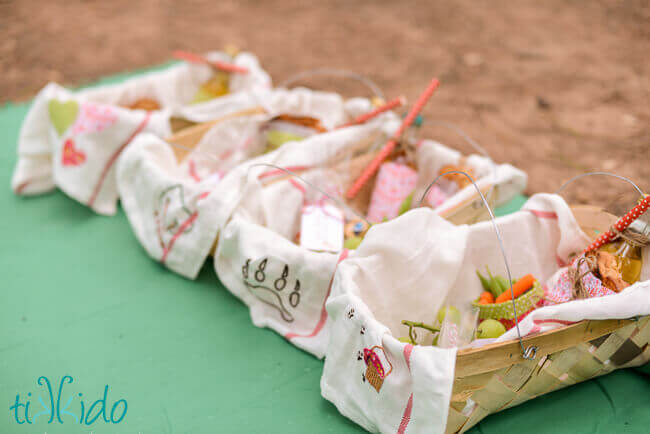 If you're interested in making classic embroidered tea towels, just like the ones your grandma had, they're still making the transfer patterns!  All you have to do is sew over the lines, like tracing a picture with embroidery thread.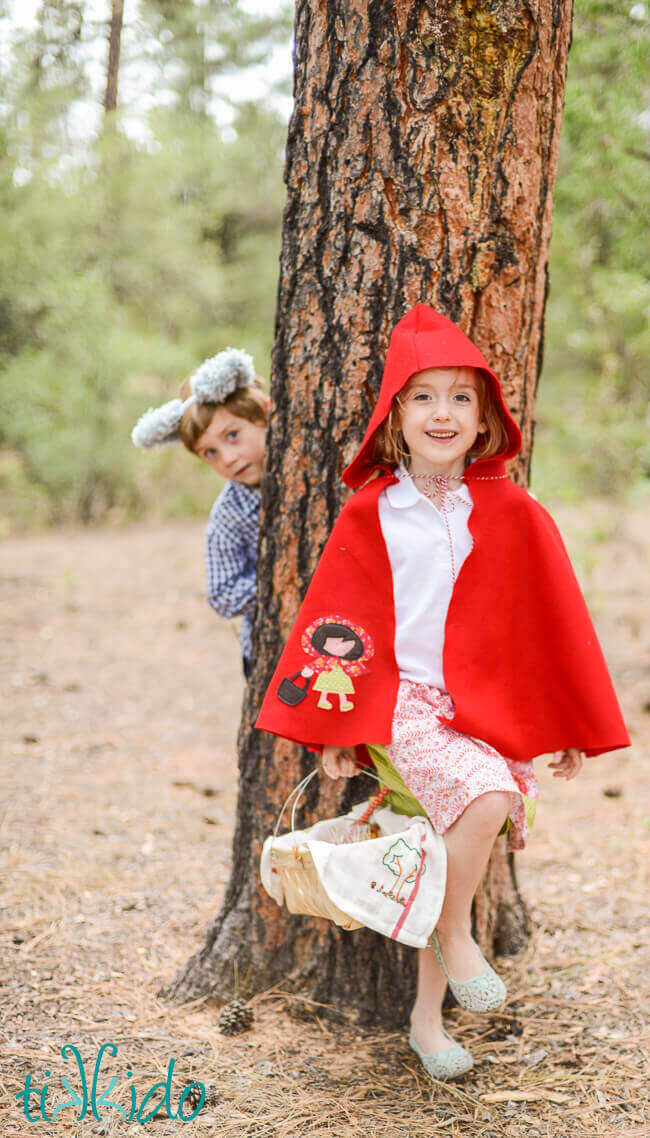 There's an undeniable charm to those vintage embroidery patterns, but I have to say, I loved making my own designs even more!