Printer-friendly version
I love beautifully, creatively wrapped presents!  Most of the gift wrapping designs I've created have been pretty feminine, though.  I decided to challenge myself to come up with a fun, easy masculine gift wrapping idea for Father's Day this year.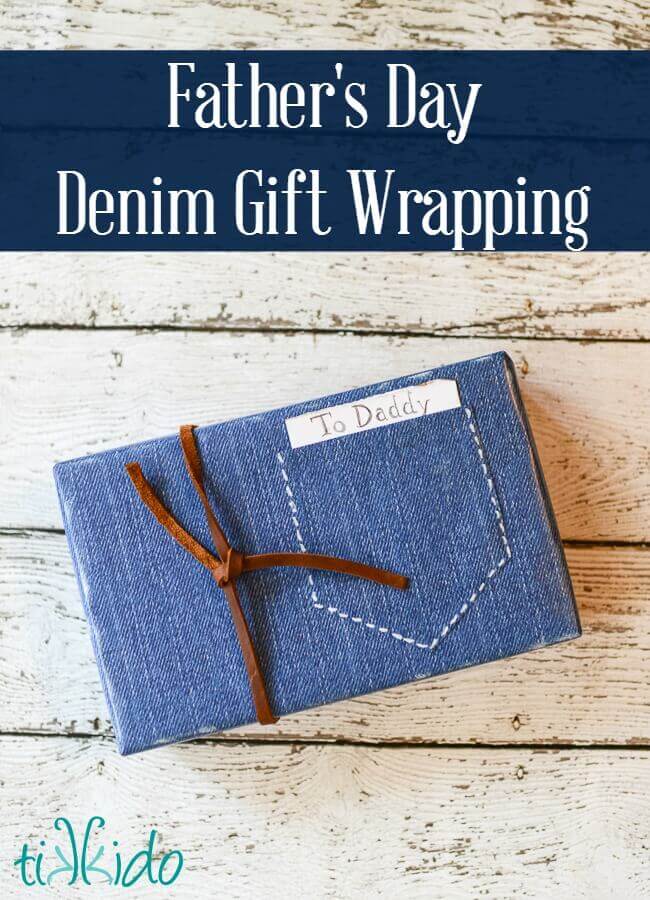 What do you think?  I'm loving how it turned out, and it was so easy!  
Inspiration struck when I found the denim wrapping paper at Michaels.  It was in the dollar section--you know, all those buckets near the checkout?  I guess I should call it the $1.50 section now, since they're not a dollar any more.  But there I found this small roll (probably 18" long?) of denim print wrapping paper.  A couple really pretty complimentary floral patterns, too, but I'm saving those for another project.  I just wanted the denim for my Father's Day gift wrapping project.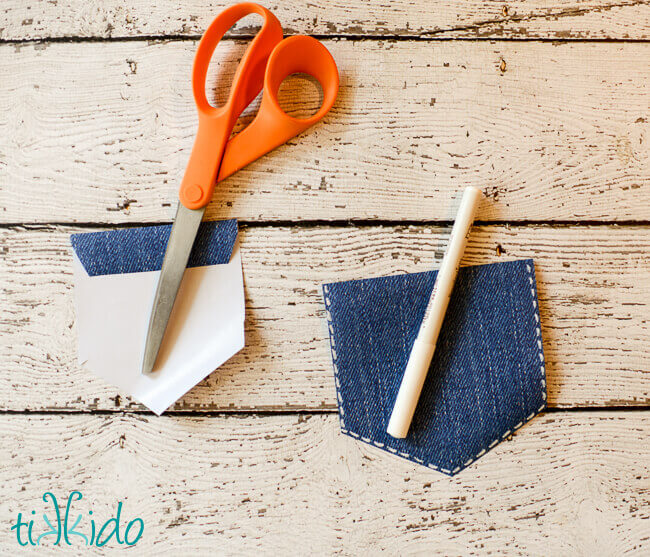 I started by wrapping the box in the denim print paper.  It already looked pretty cool, honestly, just because of the awesome paper.  But I wanted to take the theme even further by adding a pocket for the card.
I cut the basic pocket shape out of more of the denim paper, and folded down the top edge so it would have a clean, neat line.  On the front side, I used a white paint pen to draw simple dashed lines to mimic stitching and create definition at the edges of the pocket, so it would be easy to see on the package.
I used my ever-present low temperature hot glue gun to attach the pocket to the top of the wrapped present (being careful to leave the top edge of the pocket free and unglued).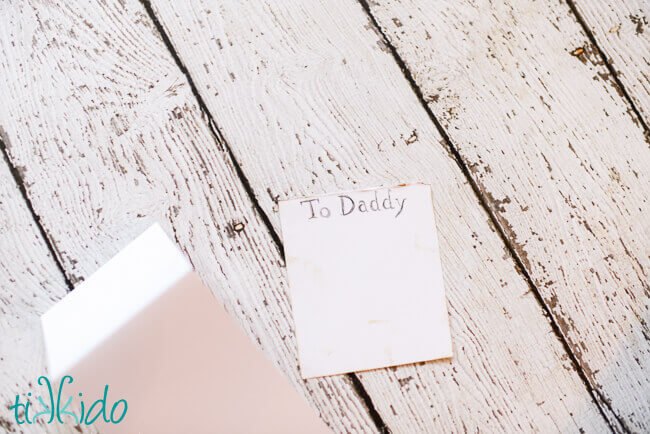 I cut a small card to fit inside the pocket, just tall enough so that it would stick out a bit from the top of the pocket.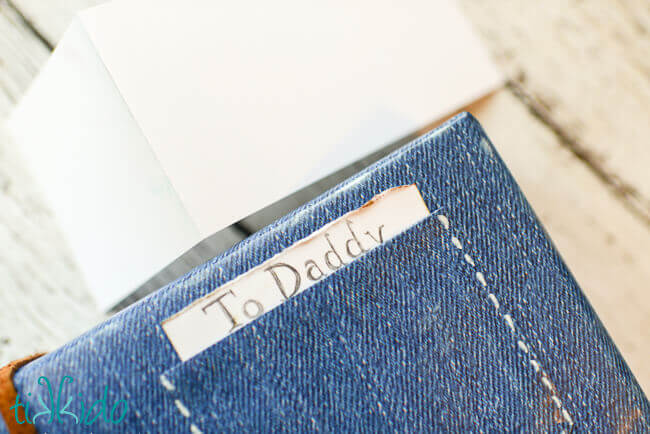 I decided that I wanted a deckled edge to go with my rustic gift wrapping style, rather than a clean cut edge.   All you need to do is fold the cardstock (or whatever paper you're using) where you would have cut it.  Dampen the paper slightly on the fold, and tear the paper at the fold.  Voila, deckled edge.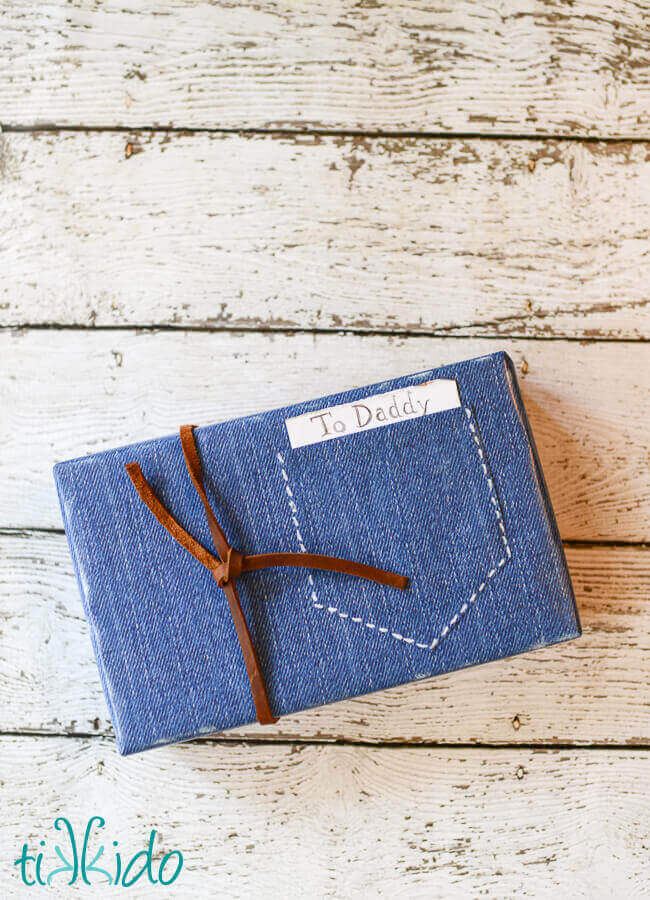 The finishing touch?  Not an elaborate bow, but instead, just a piece of leftover leather I had from the Equestrian tea party tied in a simple knot.  Though I do think that if you could find some ribbon that looks like measuring tape, it would look outrageously cute, too.
Love creative gift wrapping and packaging as much as I do?  Be sure to follow my Packaging Pinterest board to see all of my latest finds!