Printer-friendly version
Welcome to June's Taste Creations Blog Hop, where I team up with some of my favorite bloggers each month, and we all share recipes on a single theme.  June's theme:  Salad Bowl.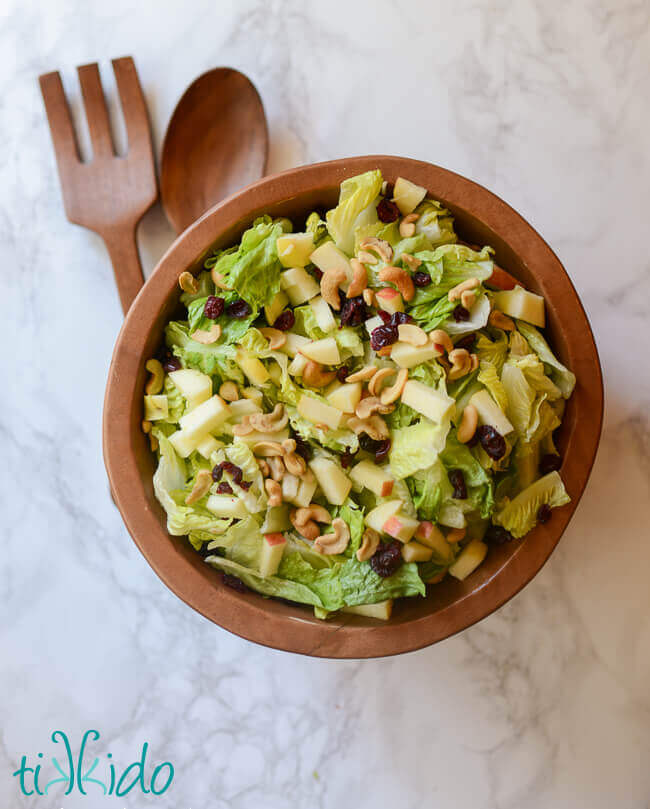 I've always liked salad, but I didn't LOVE it until I started making my own dressings.  It's so easy, and so incredibly delicious.  I'll never go back to buying it.  One of my favorite salad dressing (and salad) recipes came from my sister-in-law Dominique.  I have the BEST sisters (and brothers) in law ever.  EVER.  I totally won the in-law lottery.  And not just because they share amazing recipes like this one with me.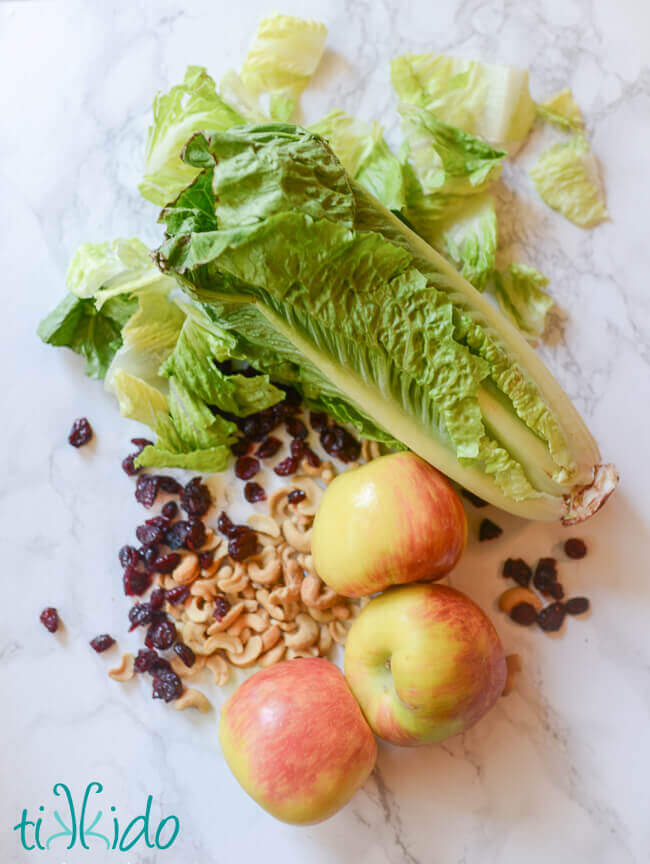 Festive Tossed Salad Recipe:
10 cups romaine lettuce
2-3 apples, cored and cubed
1/2 cup Craisins
1 cup cashew pieces
1 cup shredded Swiss cheese (optional--goat cheese is also excellent in this salad)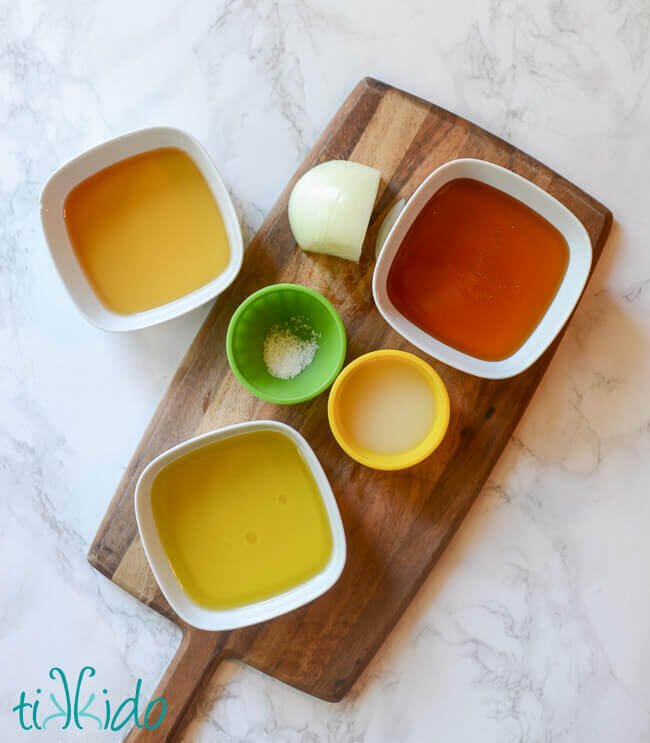 Festive Tossed Salad Dressing Ingredients:
1/2 cup honey or agave syrup
1/3 cup cider vinegar
2 Tablespoons lemon juice
1/4 onion
1/2 teaspoon salt
2/3 cup olive oil
2 teaspoons poppy seeds (optional)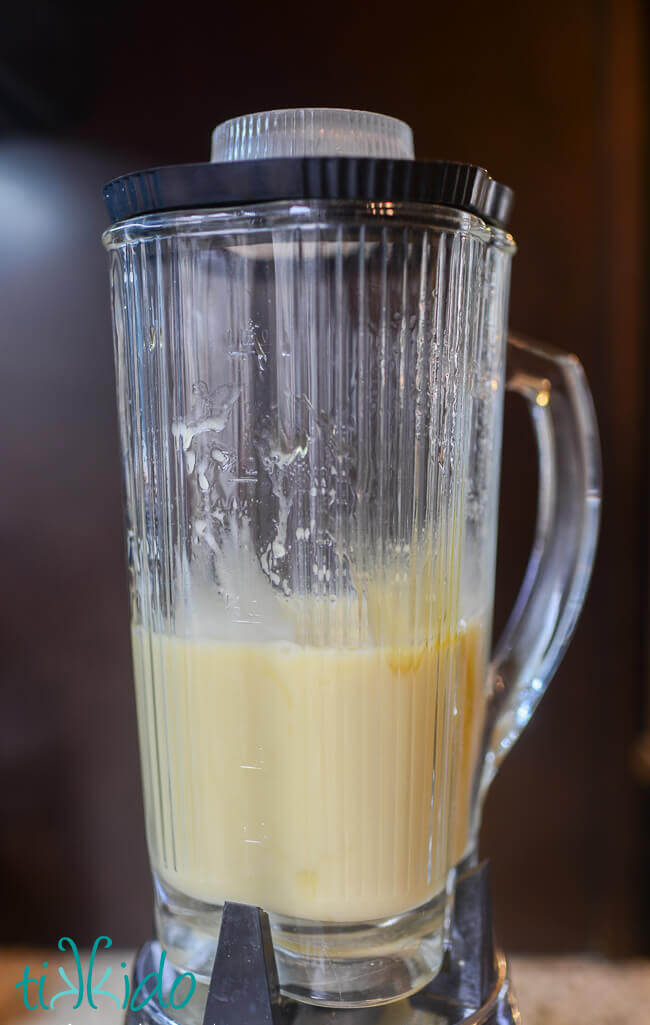 Toss all the dressing ingredients in a blender and give it a whirl, until everything is well combined, and the onion is completely blended in.  If you like honey mustard dressings, feel free to add a couple teaspoons of mustard to the recipe, too.  It's delicious!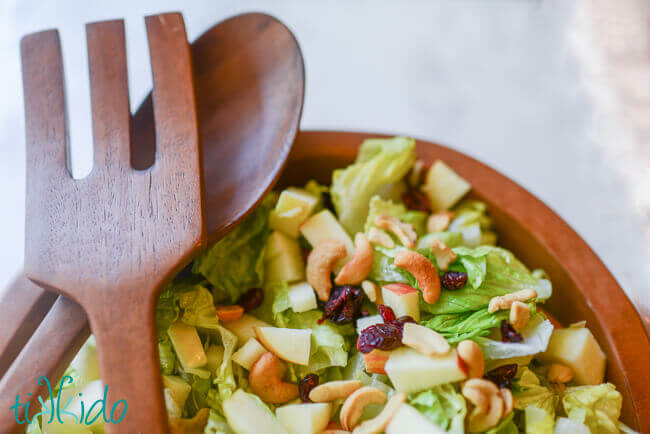 Place the salad ingredients together in a large bowl.  Toss with dressing right before serving (use as much as you like, but you'll have more than you need).  Keep extra dressing in the fridge.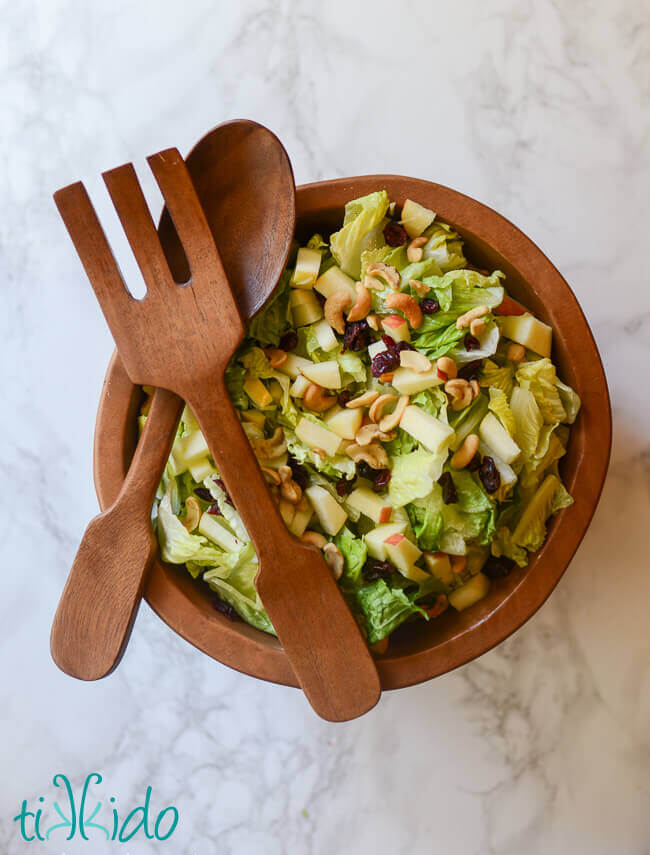 This salad is so good I eat it for breakfast.  Really.  The cashews give a nice hit of protein and healthy fats along with a delicious salty crunch.  
Do you make your own salad dressings?  What's your favorite recipe?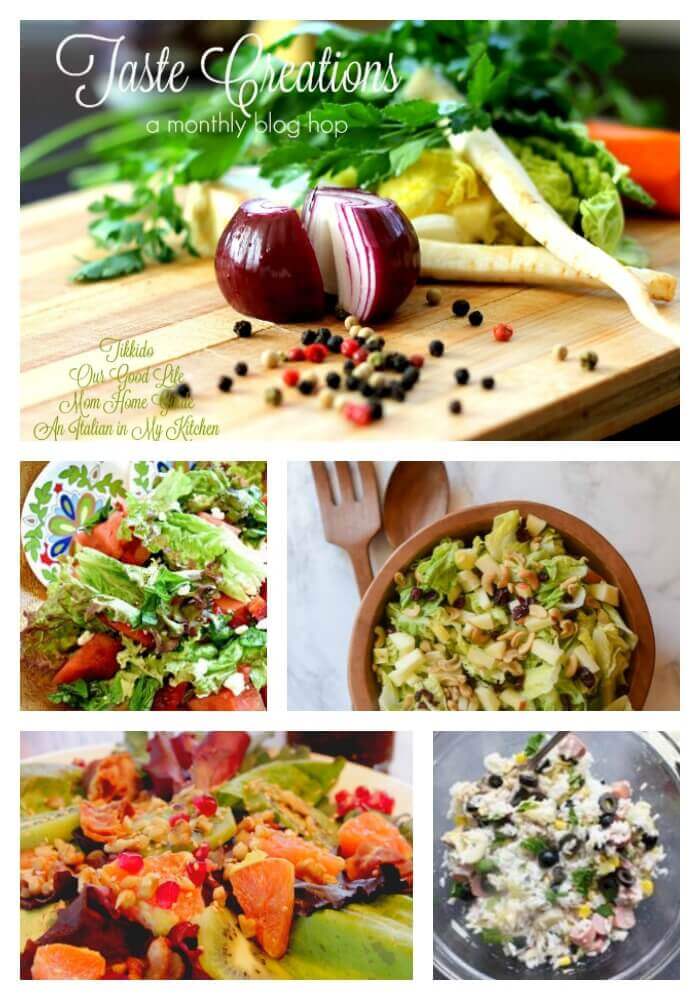 Be sure to check out the other amazing salad recipes in this month's Taste Creations Blog Hop:
Mom Home Guide: Basil Watermelon Feta Strawberry Salad
Our Good Life: Garden Bowl Salad
An Italian in my Kitchen: Easy Mediterranean Rice Salad  
And please follow your Hosts on social media!
An Italian in My Kitchen / Twitter / Instagram / Facebook
Our Good Life / Facebook / Twitter / Instagram
Tikkido / Pinterest / Facebook / Instagram