Printer-friendly version
Perler bead Minecraft figures make the perfect necklaces and favors for a Minecraft birthday party.  True story.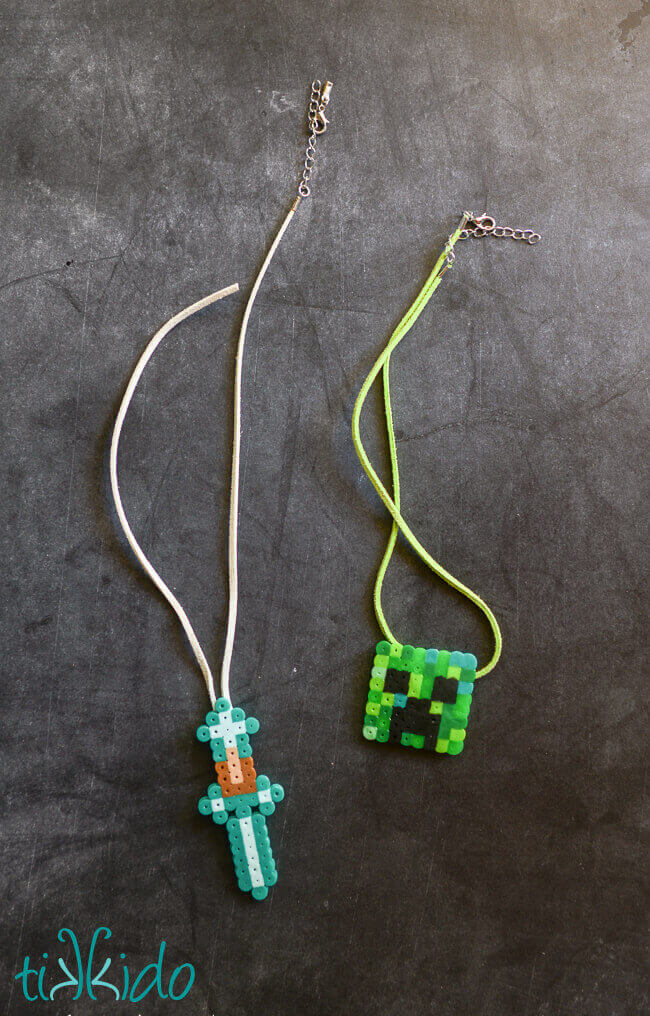 Know what's even better?  The girls made most of them!  It kept them busy, and crafty, and happy, and Niamh was so excited to be contributing to the work on her birthday party.  And I didn't have to do it all.  Win-win!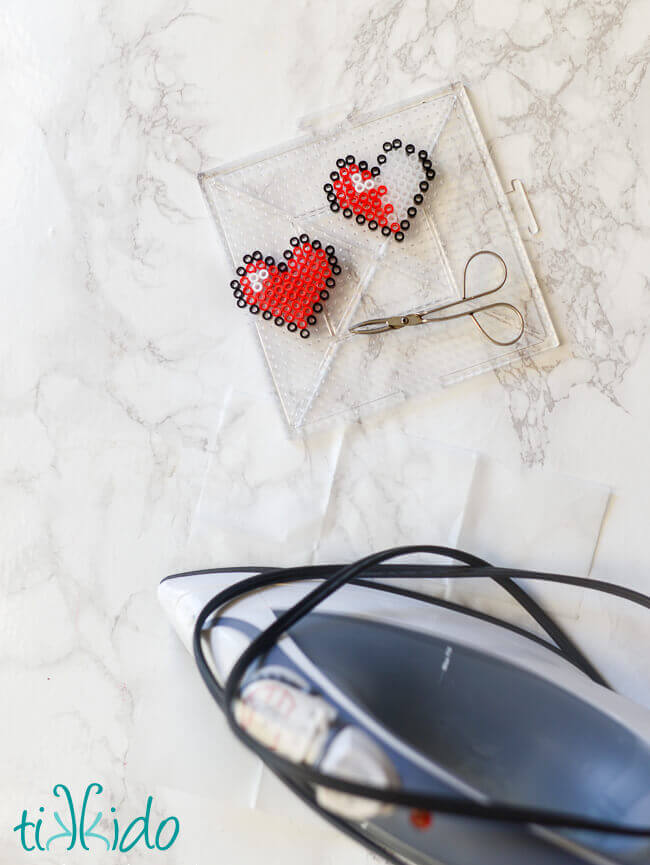 I did handle the ironing, but the girls were in charge of placing all of those tiny perler beads.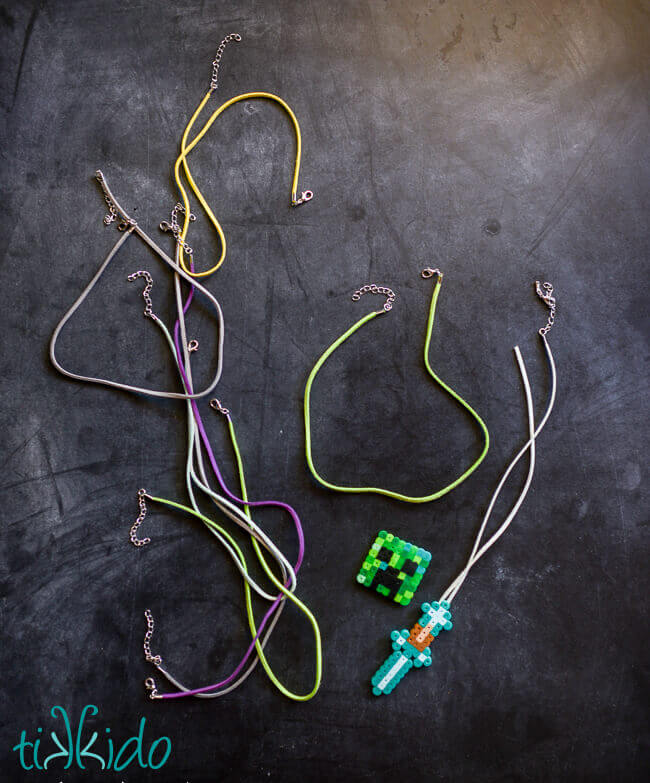 Once you (or your kids) have made the perler bead Minecraft figures, you'll only need two other things to turn them into necklaces:  inexpensive faux suede necklace cords and a low temperature hot glue gun.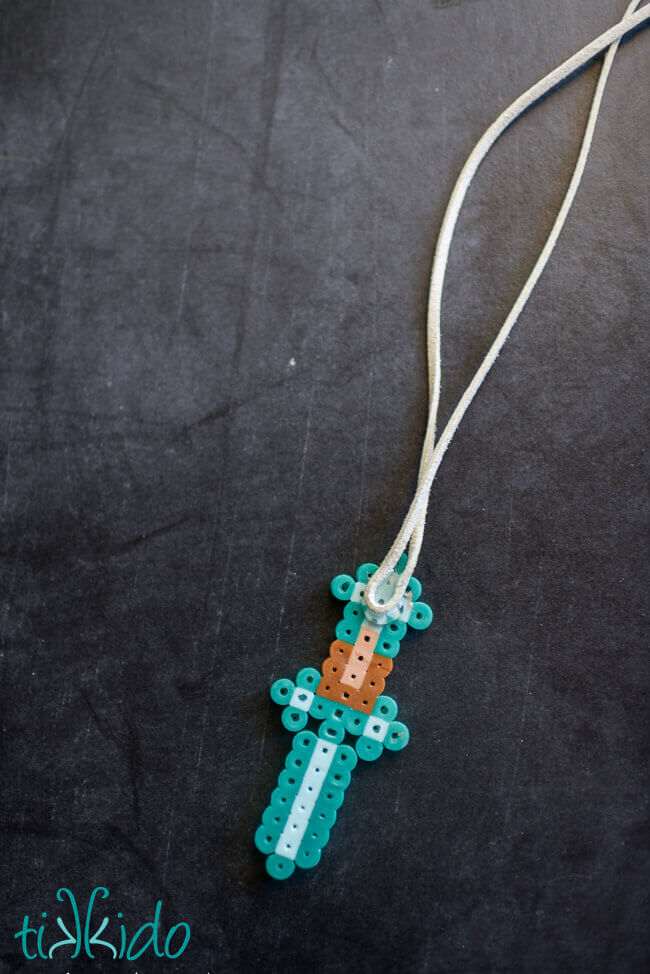 Seriously, all I did was glue the necklace to the back of the perler beads.  It worked really well, too.  I'm so glad I tried this before I pulled out the more official jewelry-making equipment (like needle nose pliers and jump rings).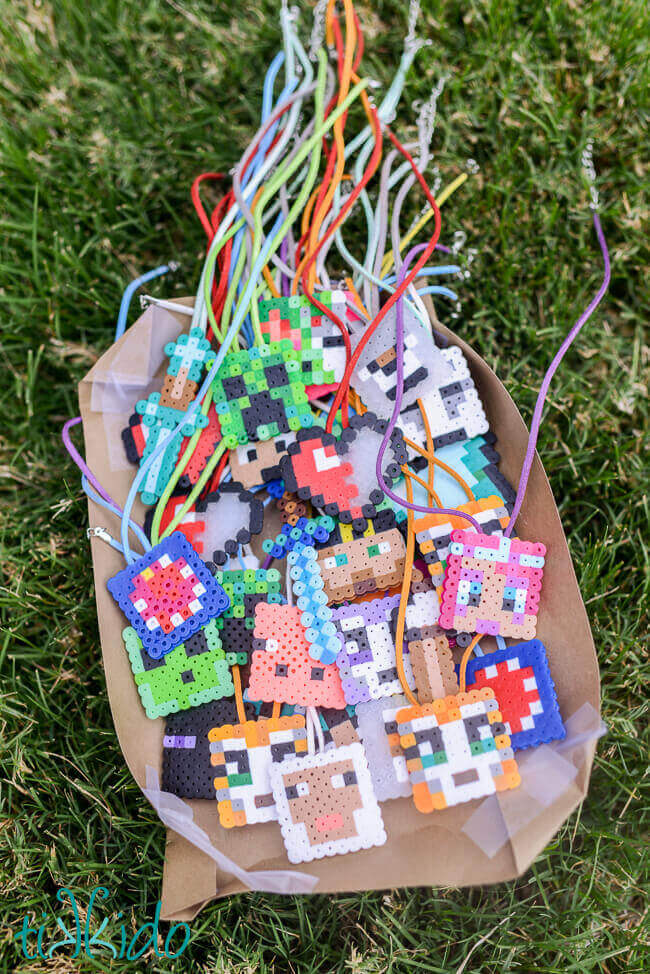 Niamh wants all of you to know how proud she is of the necklaces she helped make, and also of the paper chest she made to hold them for her party.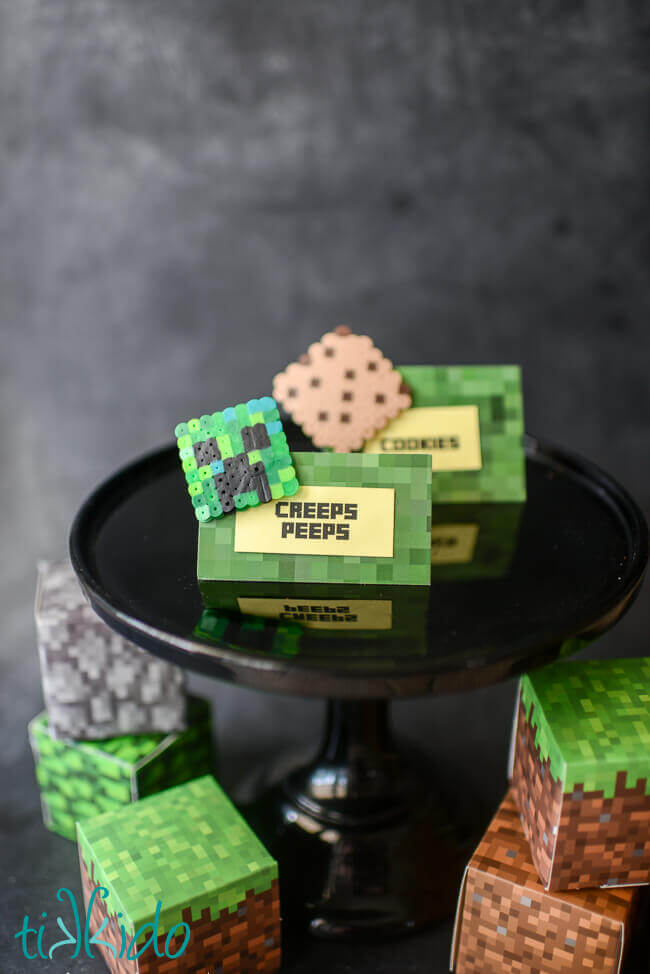 The girls made so many of the perler bead Minecraft shapes, that I had extras, and decided to use them to embellish the table tents at the party, too.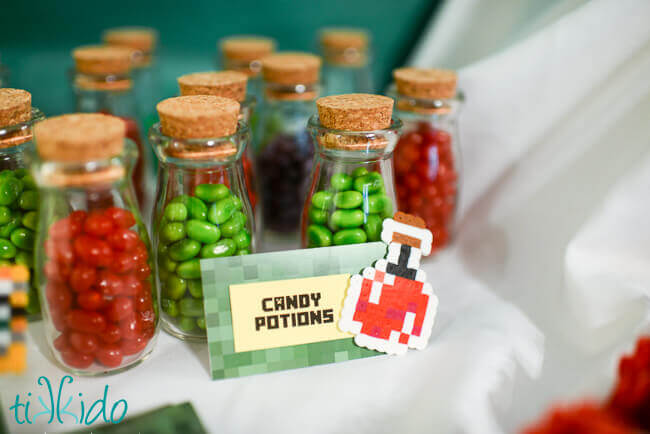 I liked the way my table tents looked made with the Minecraft paper I designed (links to the free printable Minecraft paper in this post), but gluing on a perler bead embellishment really made a difference in how polished and cool they looked.